News
Gunfire is clearing...



Create an entry
We are clearing our warehouse and thus reducing prices up to 70%. The special offer includes products by G&G, Specna Arms, Guarder, Prometheus and many more.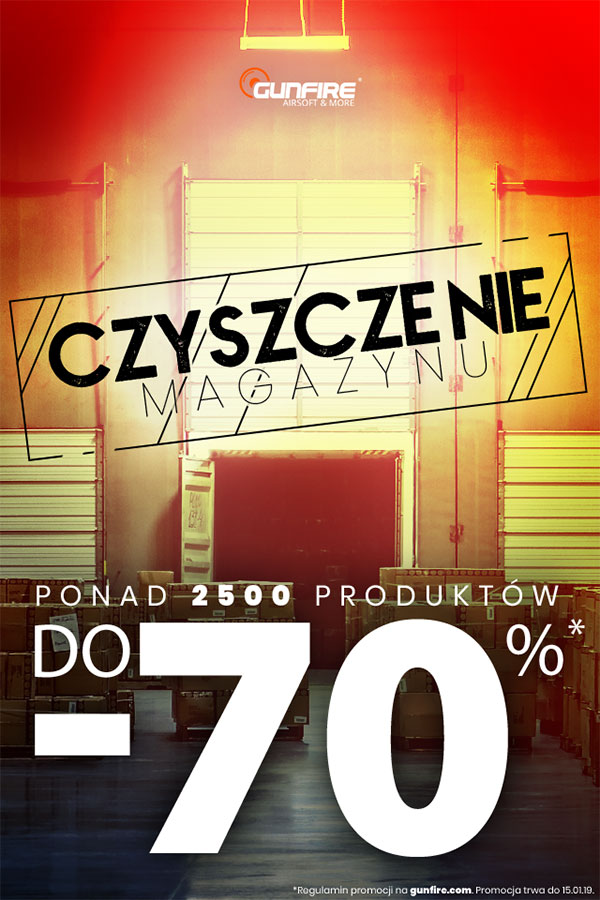 Our warehouse is filled to the roof with sensational products, that's why we decided to do some New Year's cleaning and we cut the prices down. Be the first to take advantage of the annual Gunfire Cleaning. This year we have over 2,500 products for you, including replicas by EMG, King Arms, G&G and Specna Arms. On top of that is a wide selection of internal and external parts by Armorer Works, Guarder or Prometheus and a very wide range of tactical equipment. Cleaning the warehouse is a real opportunity for IPSC Action Air shooters and fans, because we have reduced the prices of over 100 different types of parts and accessories for this type of replicas. The Great Gunfire cleanup has started!