A new replica of the USMC sniper rifle
The Mk13 Mod 7 rifle is a new weapon of the USMC snipers. The design has replaced the somewhat outdated Remington M40A5 rifles in the ranks of regular USMC units, as well as in reconnaissance and MARSOC units.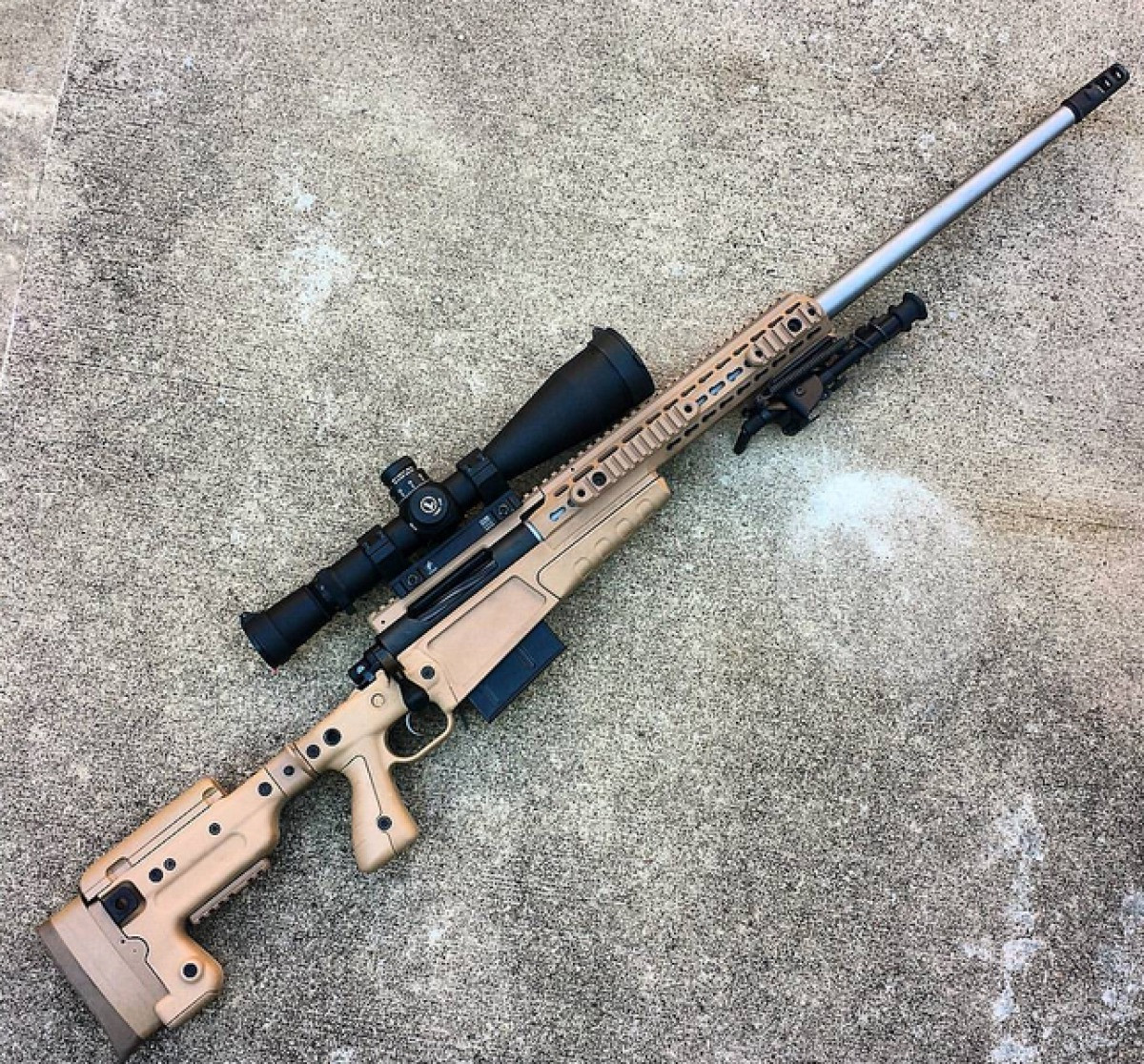 The gun is chambered for the .300 Winchester Magnum round (7.62 x 67mm) and is characterized by the AICS stock made by the British company called Accuarcy International Ltd. The stock allows the installation of accessories via the Key Mod system.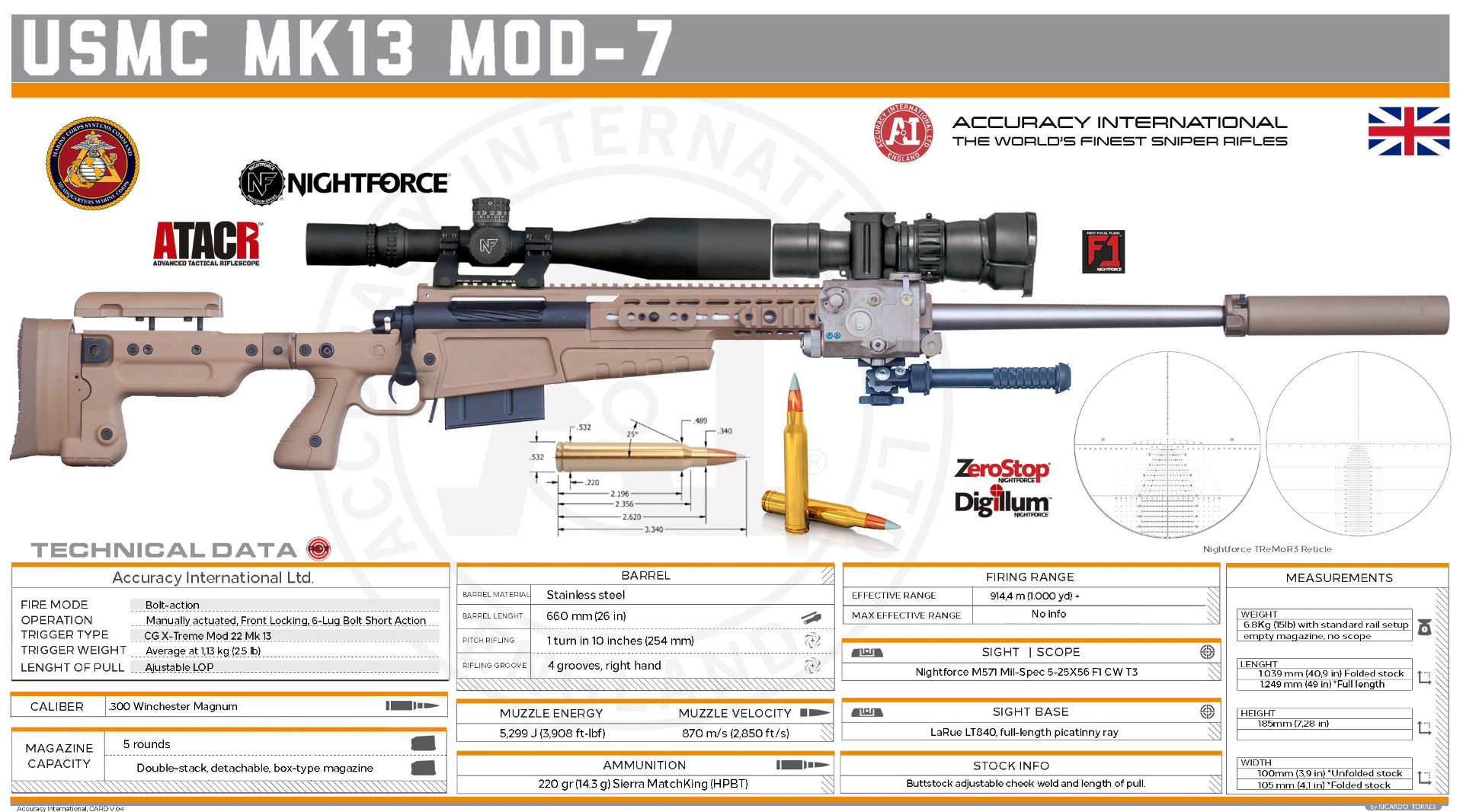 The Mk13 replica is spring powered, is fully licensed product and made of high-quality polymer, steel and aluminum. The features of the real firearm have been retained, such as a fully adjustable, folding stock, a handguard with a Key Mod system, a top picatinny rail for mounting optics and the ability to mount a silencer via a QD system.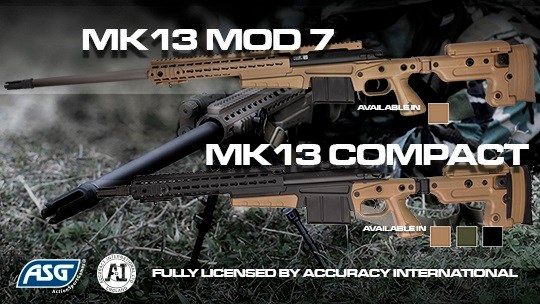 The replica is available in two variants - the Mk13 mod7, a classic, full-size model being a faithful replica of the USMC rifle, and a more airsoft like variant, the Mk13 Compact - a version with a shortened barrel.
Both of the above-mentioned versions are offered in black, olive and tan colors.

Sources: facebook.com/actionsportgames , taskandpurpose.com , pinterest.com