A replica of the Makarov pistol has been announced for a long time. We are not sure if this is the same gun, but the first mentions and photos of the PM2 replica come from the Shot Show that took place in January 2016.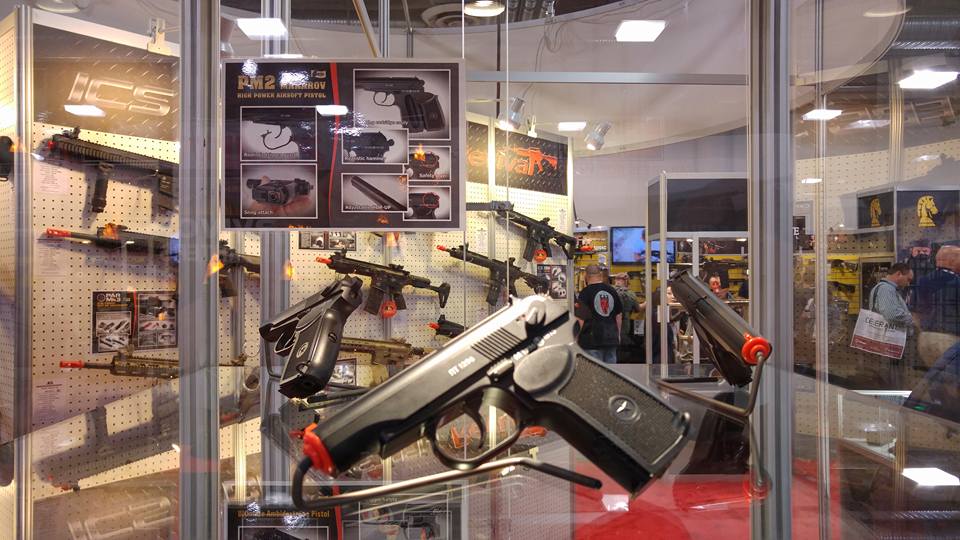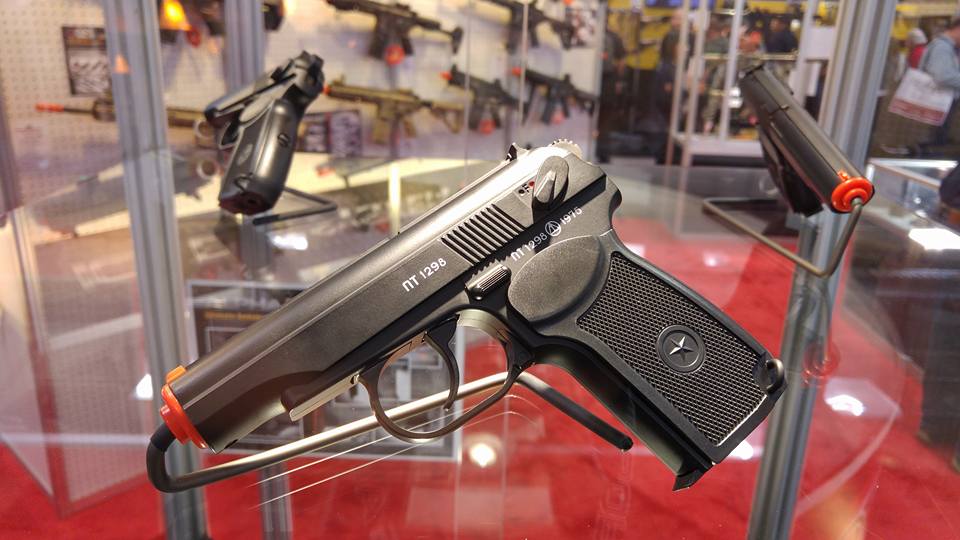 Source: ICS Airsoft, Facebook
In December 2018 the PM2 was also presented at MOA.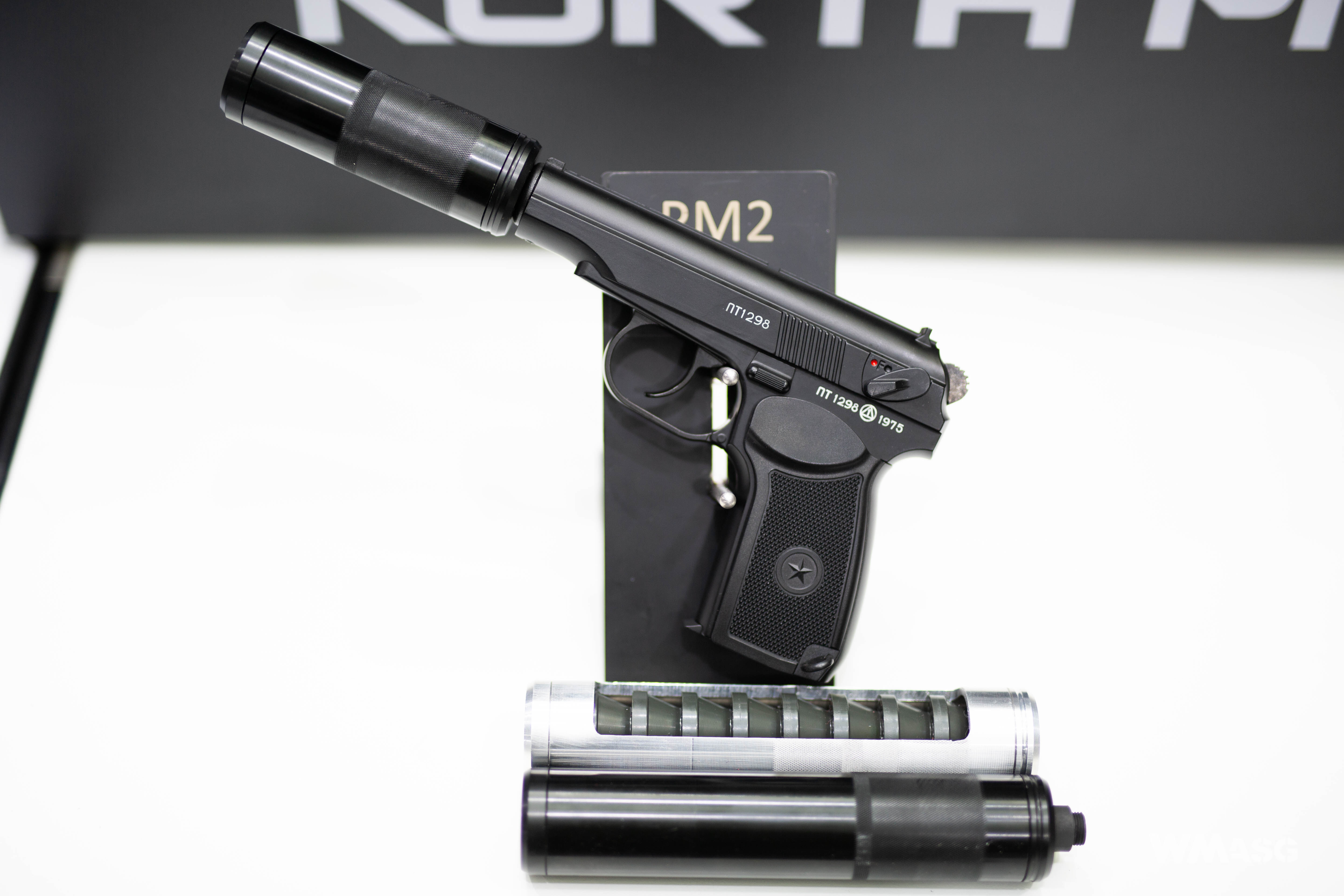 Source: Combat King
This year it was also shown at the IWA fair in Nuremberg.
In recent days, the replica began appearing in stores. First it was available at the Finnish Atom store. The price- 145 Euro.
The gun is a NBB (non-blowback) replica is powered by a 12 g CO2 capsule placed in the grip. In all the information provided by ICS its is emphasizes that the gun has a fixed barrel, which has a positive effect on accuracy. We do not know if some revolutionary solution has been used here, or if it is simply a fixed barrel like in most replicas without a blowback system.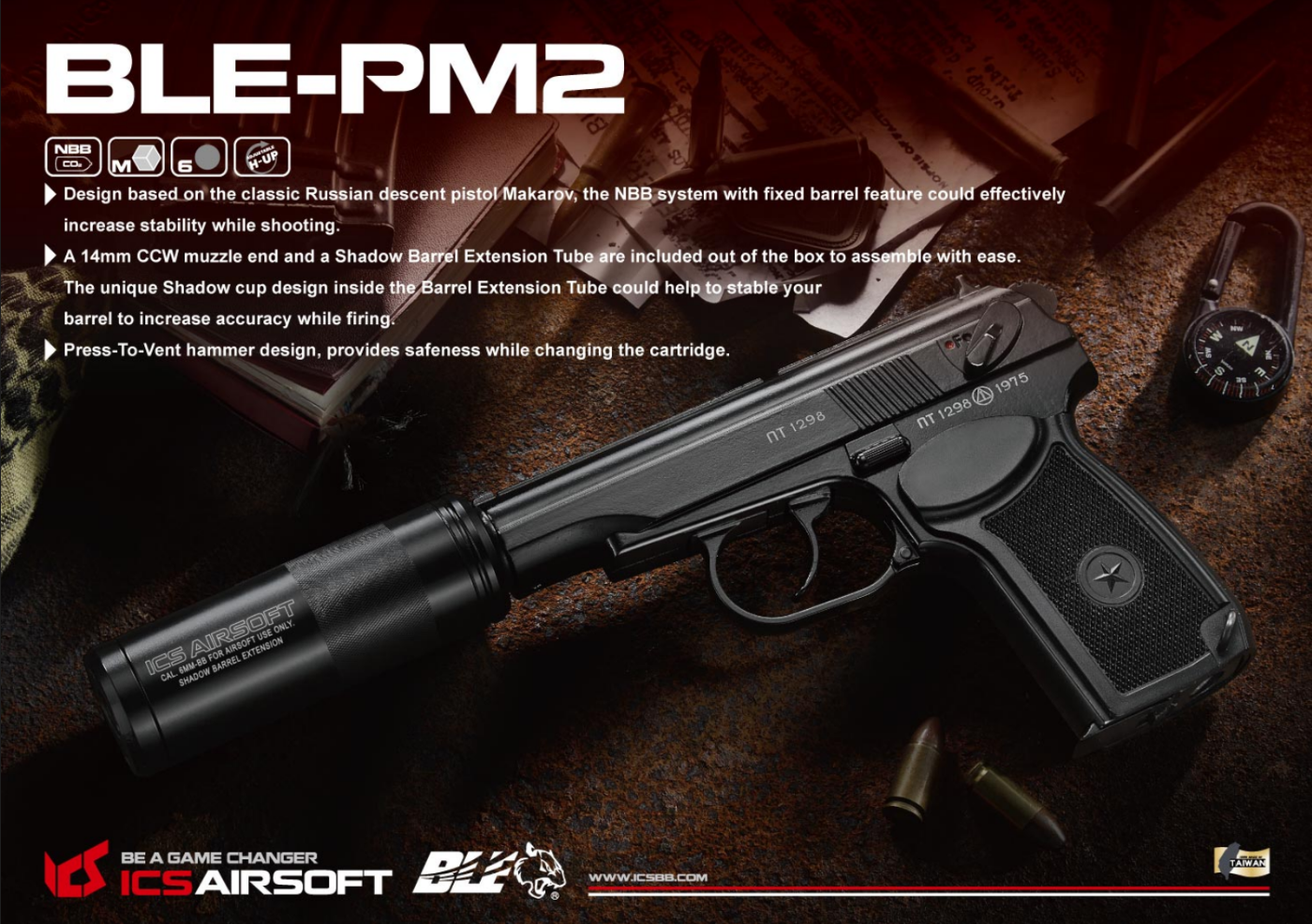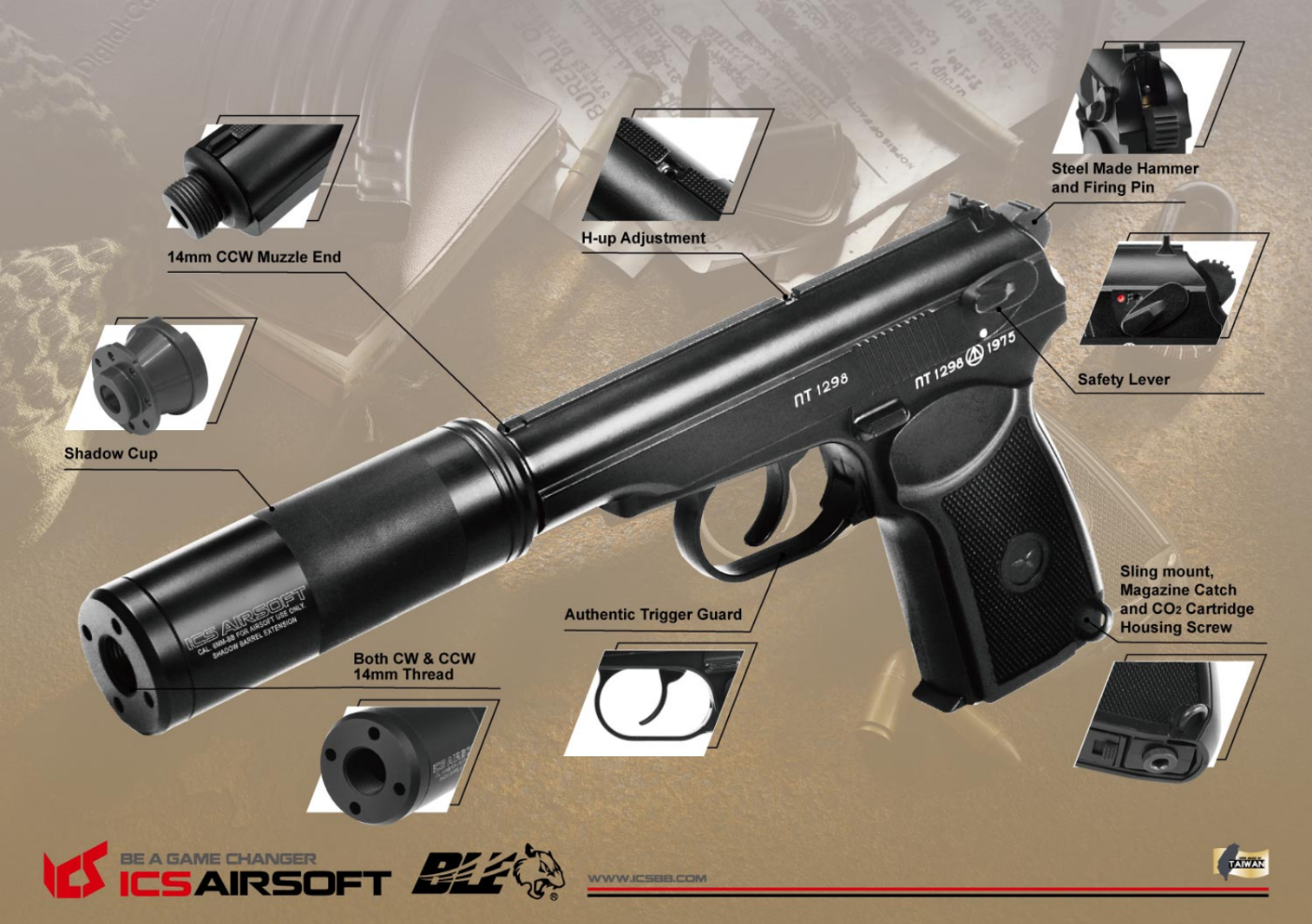 Basic parameters:
- overall length: 165 mm (265 mm a with silencer);
- length of the inner barrel: 88.5 mm;
- weight: 720 g (845 with a silencer);
- magazine capacity: 13 BBs;
- muzzle velocity: 328 fps.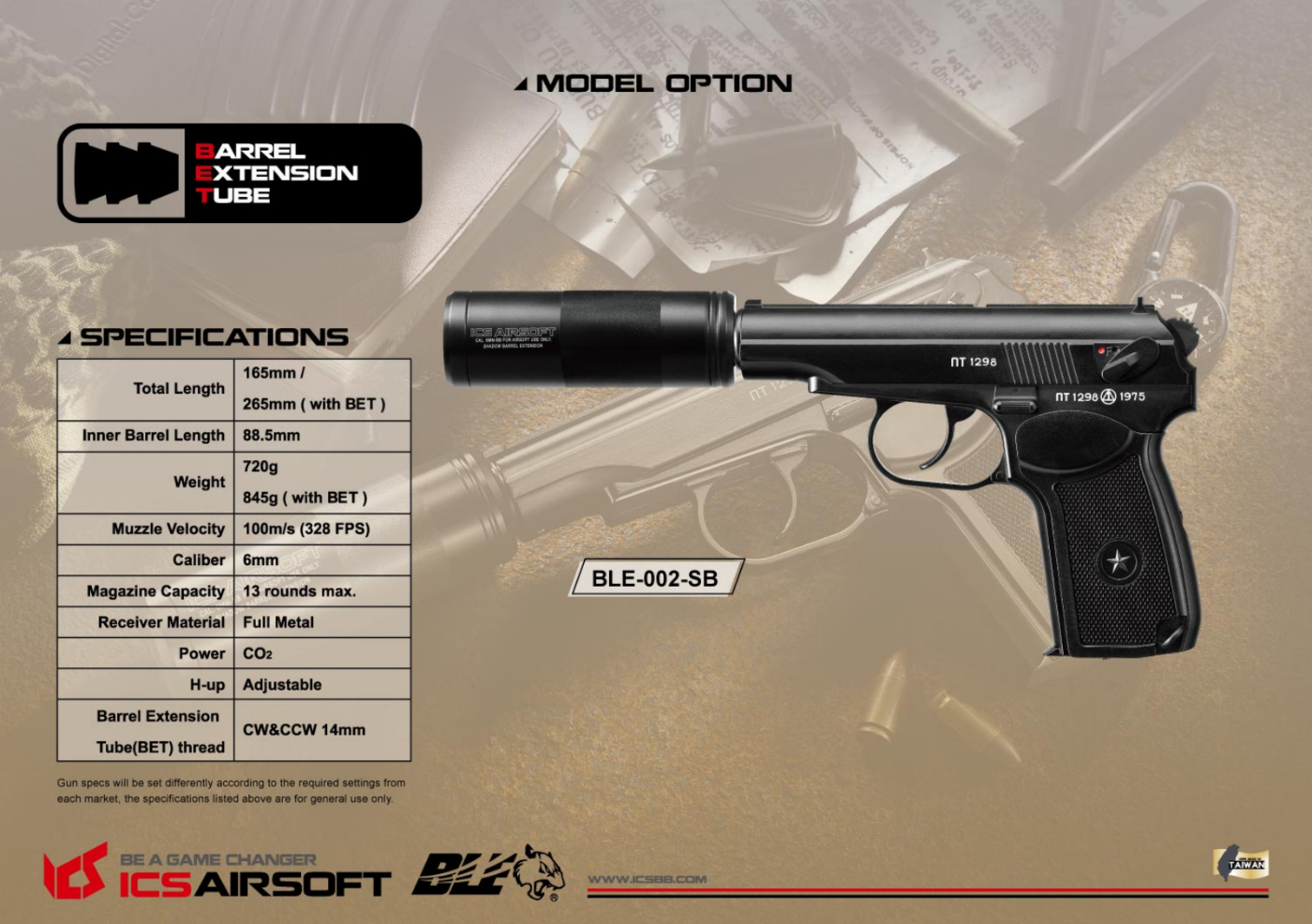 The 10 cm silencer visible in the photos is part of the set, but a video with the IWA fair also shows a longer silencer, 16 cm long. Both versions, the standard and the longer one also appeared in the photos made by the Atom store published by ICS on Instagram. Unfortunately, we wern't able to find any detailed information about the 160 millimeter version. There is no mention of such a product at the ICS website.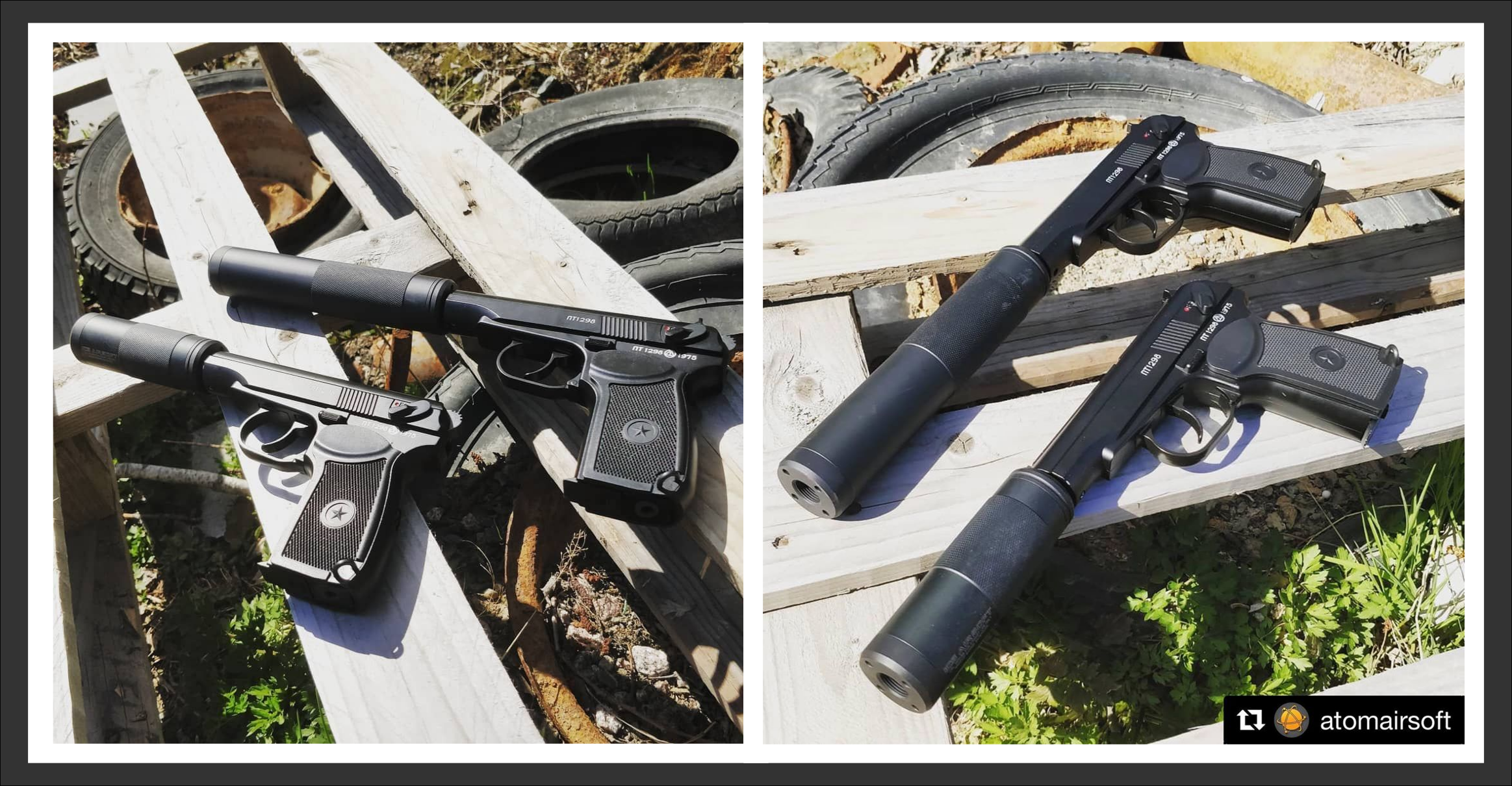 We currently have no information if the replica of Makarov pistol will hit the shelves of Taiwangun in the near future. However, since both companies have started cooperation regarding pistol replicas, those interested in the PM-2 get what they wish for.