Yesterday we had the opportunity to see pre-production copies of new Army Armament pistols - the R603 and the R604. The first of them, the R603, is modeled after the last year's version of the STI Staccato P pistol: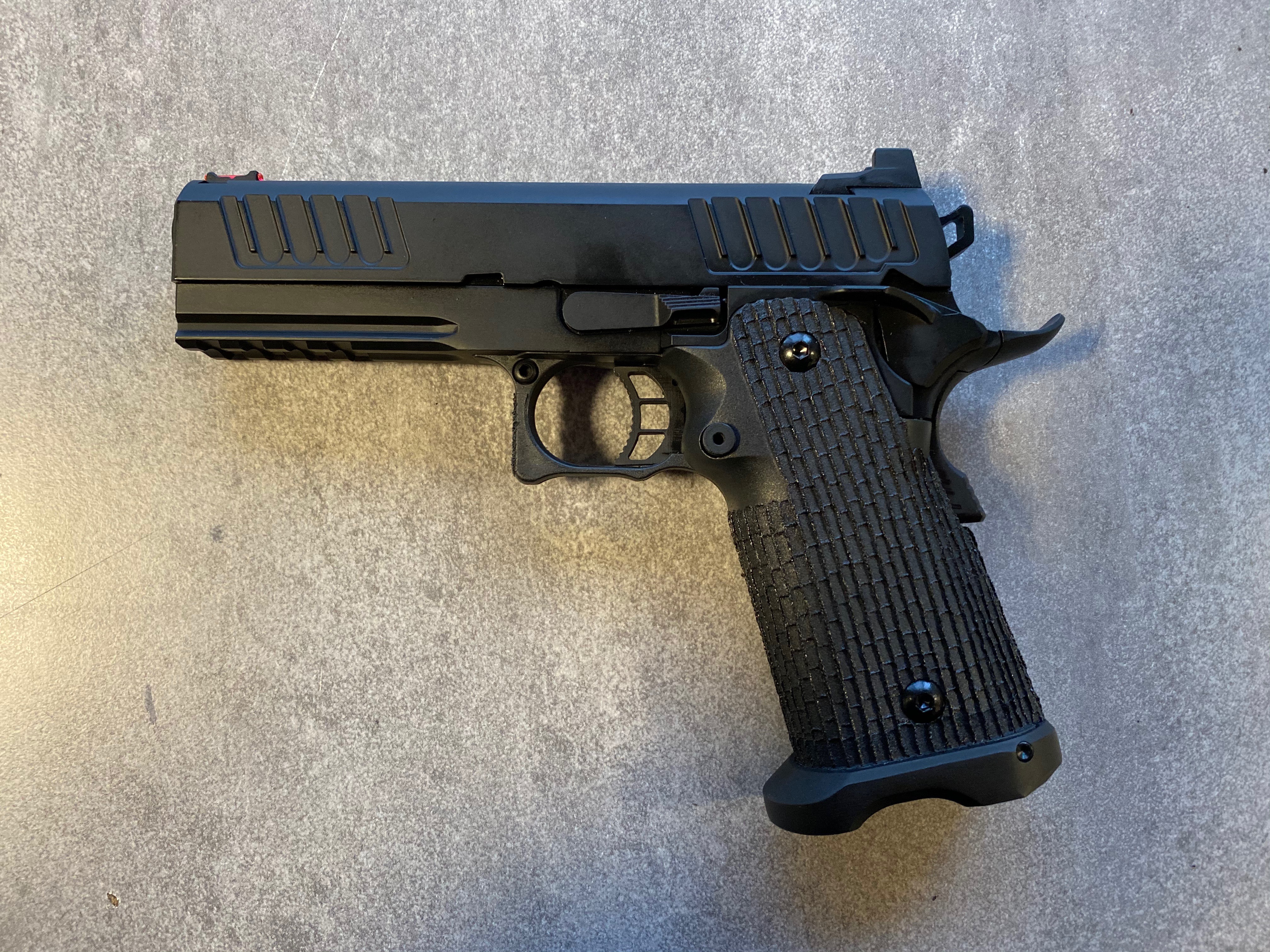 It is a compact pistol with a 4.15 inch bull barrel and an accessory rail. The original, or Staccato P, looks like this (photo from the STI website):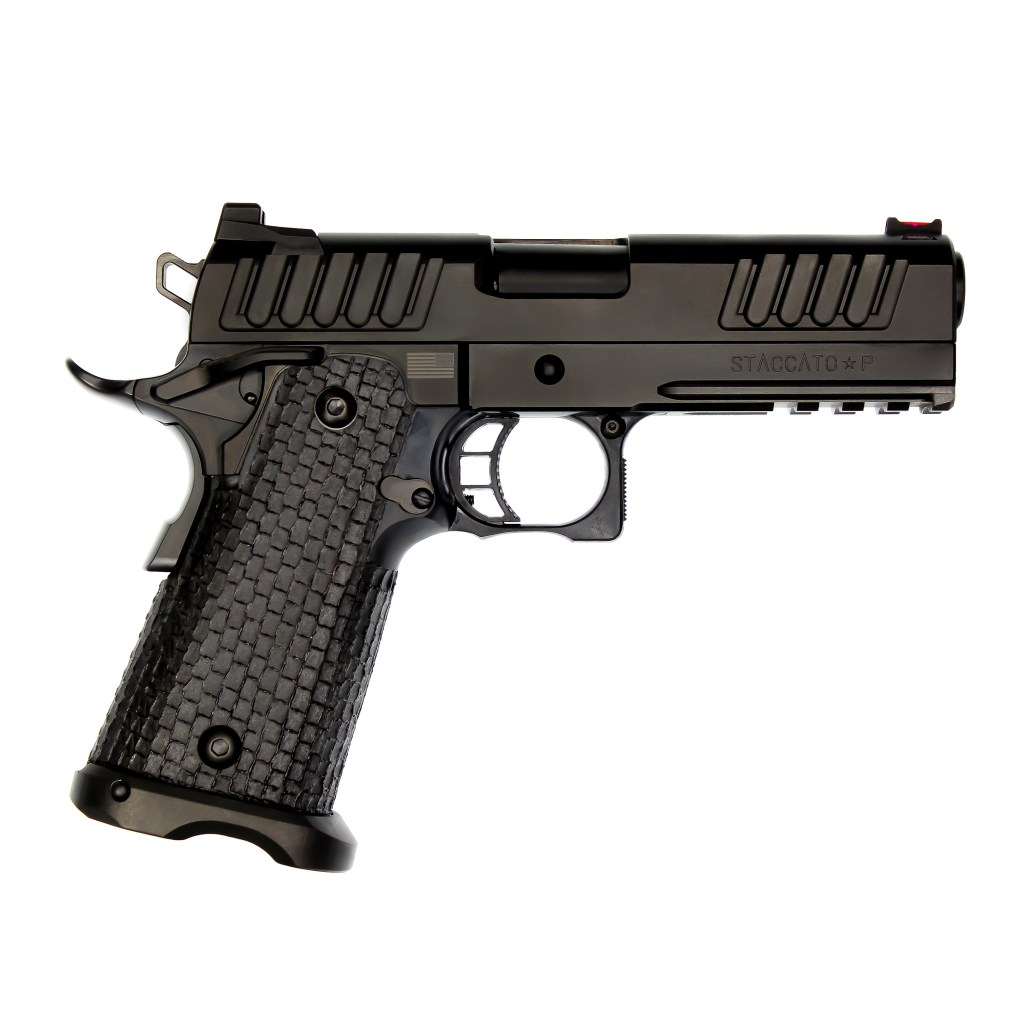 The second one, the R604, is modeled, in turn, after the STI DVC P model: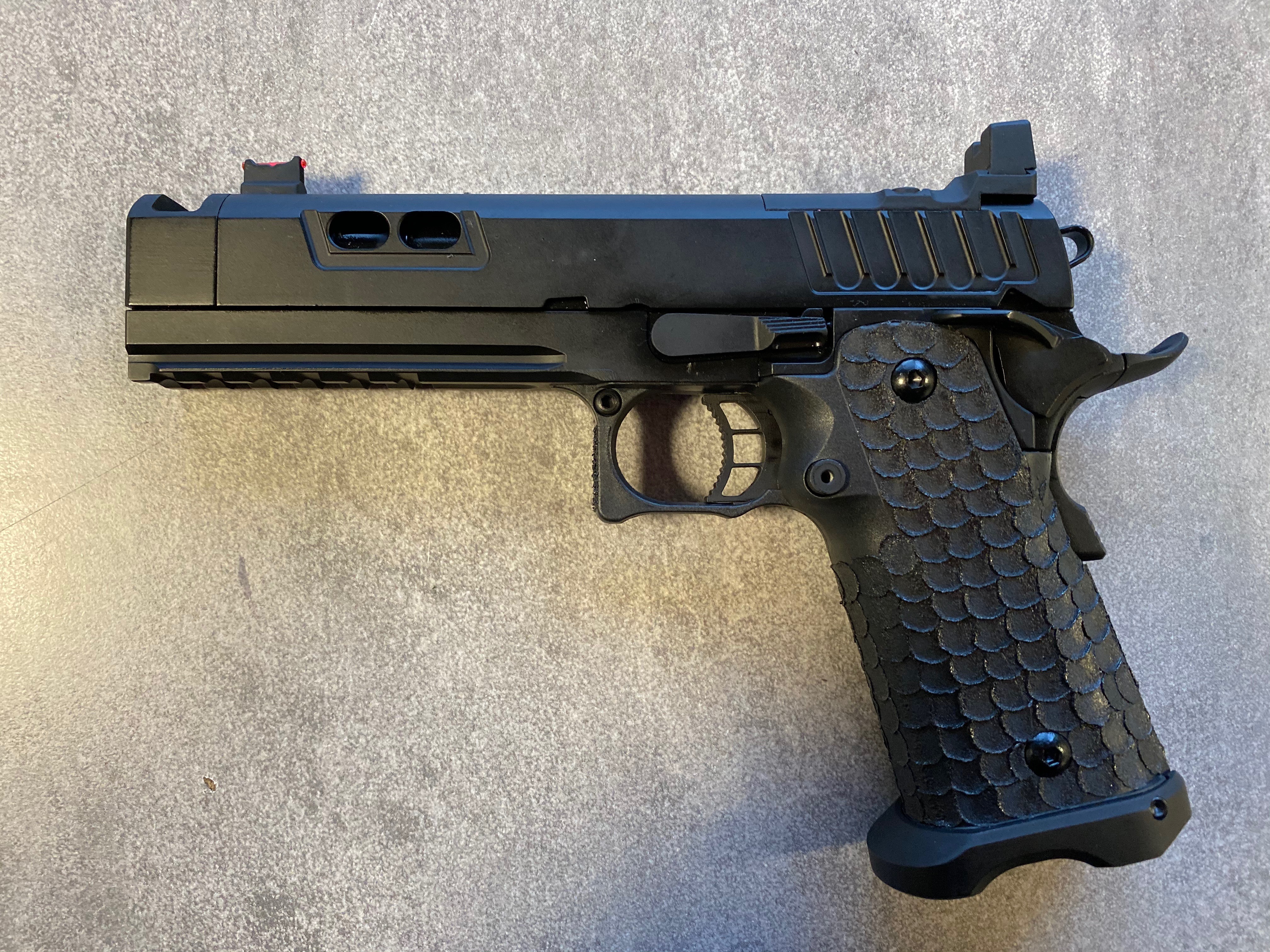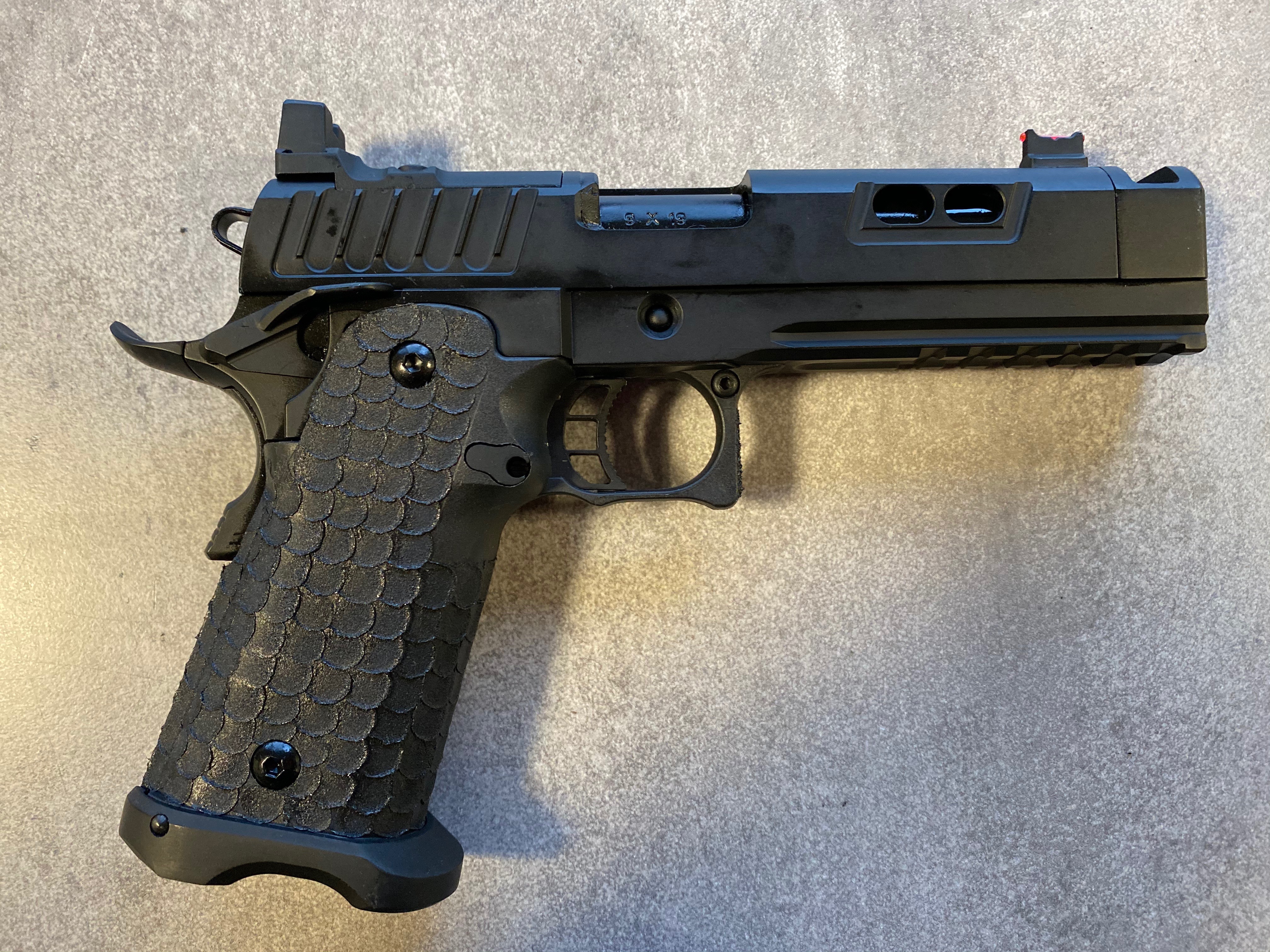 This model has a 5 inch long barrel (including the compensator) and a characteristically extended frame (with an accessory rail). In addition, it has elevated sights modeled after the DUO (Dawson Universal Optic) sights used in the original, allowing them to be used with a collimator installed. As we have found out, Army Armament's offer also includes accessory mounts.

The real STI DVC P (photo from the STI website):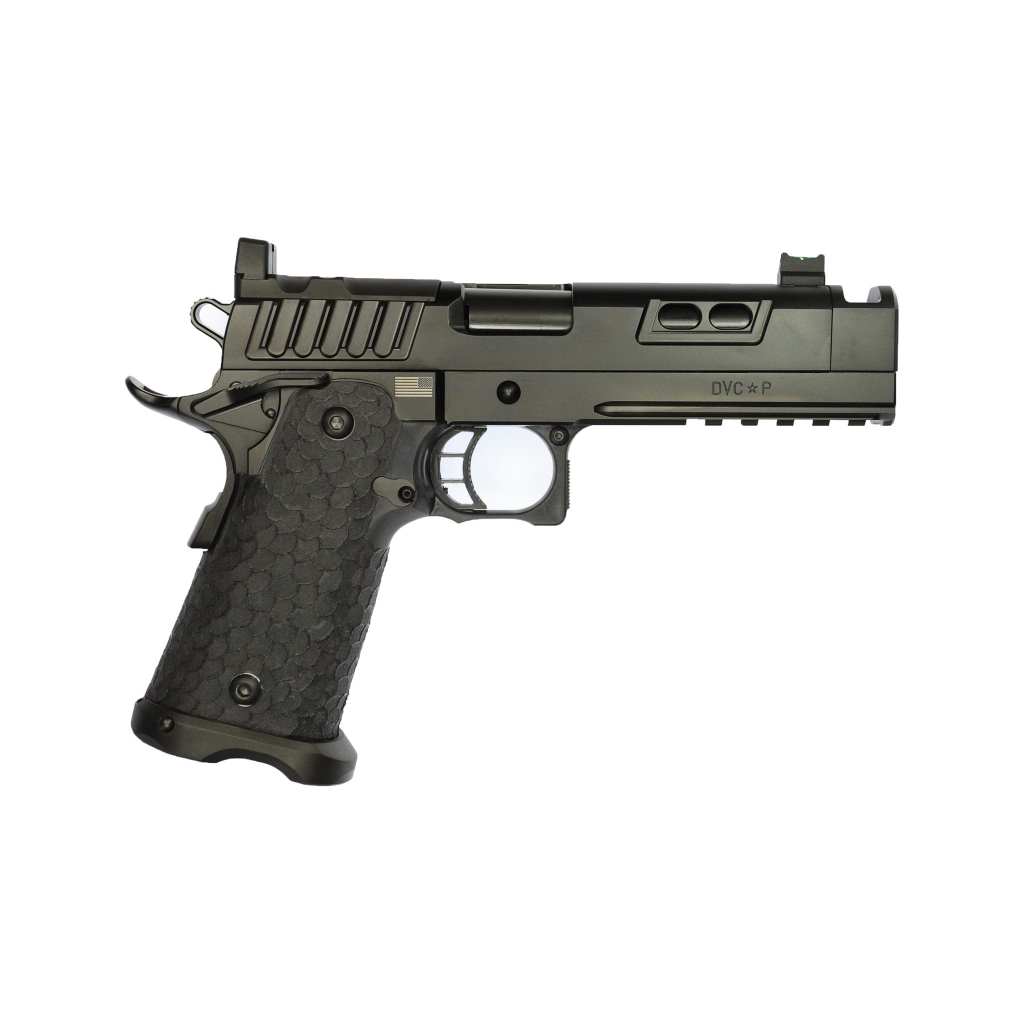 The real Staccato P and DVC P belong to pistols called Colt 2011 - i.e. based on the solutions of the classic Colt 1911, but using double stack magazines (HiCapa).

The R603 and the R604, in turn, are part of the new Army Armament pistol series started by the R501 model modeled after the STI Costa Carry Comp, a comprehensive description of which can be found here (LINK). A licensed Taran Tactical Combat Master (R601 John Wick III) replica is also available in the same technology with the same gas system. At least one more Colt 2011 model is planned - the short (3.9 inch) DVC C.

An interesting fact is that the stippling, which covers the grips of all Army Armament pistols listed above, is not an effect achieved at the time of their production (injection molding), but is created at the next stage. As we have found out, several designated employees, in a separate well-ventilated room, manually give the grips its non-slip texture. Thus, it is impossible to find 2 identical pistols from this series.
The replicas were made available by Taiwangun.com