Reklama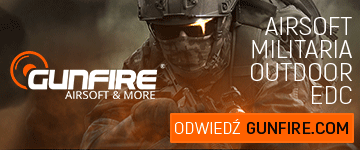 News
New: Tokyo Marui MTR...



Create an entry
Tokyo Marui is releasing a new gas-powered replica. It will use the proprietary ZET system, already known, among others, from the M4 MWS GBB models. With an inner barrel length of 250 mm, it will generate a muzzle velocity of 340-370 fps using 0.2 g BBs.

Thanks to the appropriate design of the piston, which has a diameter of 19 mm, the MTR16 is characterized by strong recoil during shooting. The front grip is made in the M-Lok standard, so that while maintaining the lightness of the design (the whole replica weighs 2670 g), you will still be able to add a full range of accessories to it. The outer barrel in this model measures 16 inches, and after removing the dummy flash hider a counterclockwise 14 mm thread is revealed, allowing to attach the most popular flash hiders and silencers available on the market.

The short type magazine is made of aluminum and can hold 20 BBs. Thanks to the appropriate design, it is supposed to have better thermal conductivity, which is results directly into easier warming up of the magazine when it is filled with gas.