News
Trident 47 SPR by Kr...



Create an entry
Evike.com has presented a video of an interesting rifle – a hybrid of the AK and AR platforms.
The Krytac company, which is part of the KRISS group, is offering fans of airsoft an interesting hybrid of the most popular shooting platforms, namely the AK and the AR. The inspiration for the creation of this replica was undoubtedly the SR47 rifle created in the early 2000s, and built by Knight's Armament (the creator of, among others, the RIS System). The idea behind the SR47 rifle was to provide soldiers operating in hostile areas with the possibility of feeding their weapons using AK system magazines - the ones used mostly by the enemy. The rifle was not finally put into service, and only 7 were ever made.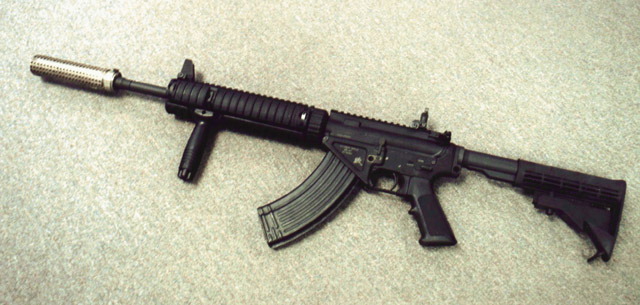 A replica made by Krytac is a slightly more modern approach to the SR47. The manufacturer equipped the rifle with a front using the M-LOK system, where we can also find a point for mounting the QD sling attachment, a butt stock slightly resembling one of Magpul models (also with QD sling attachment point) and folding iron sights.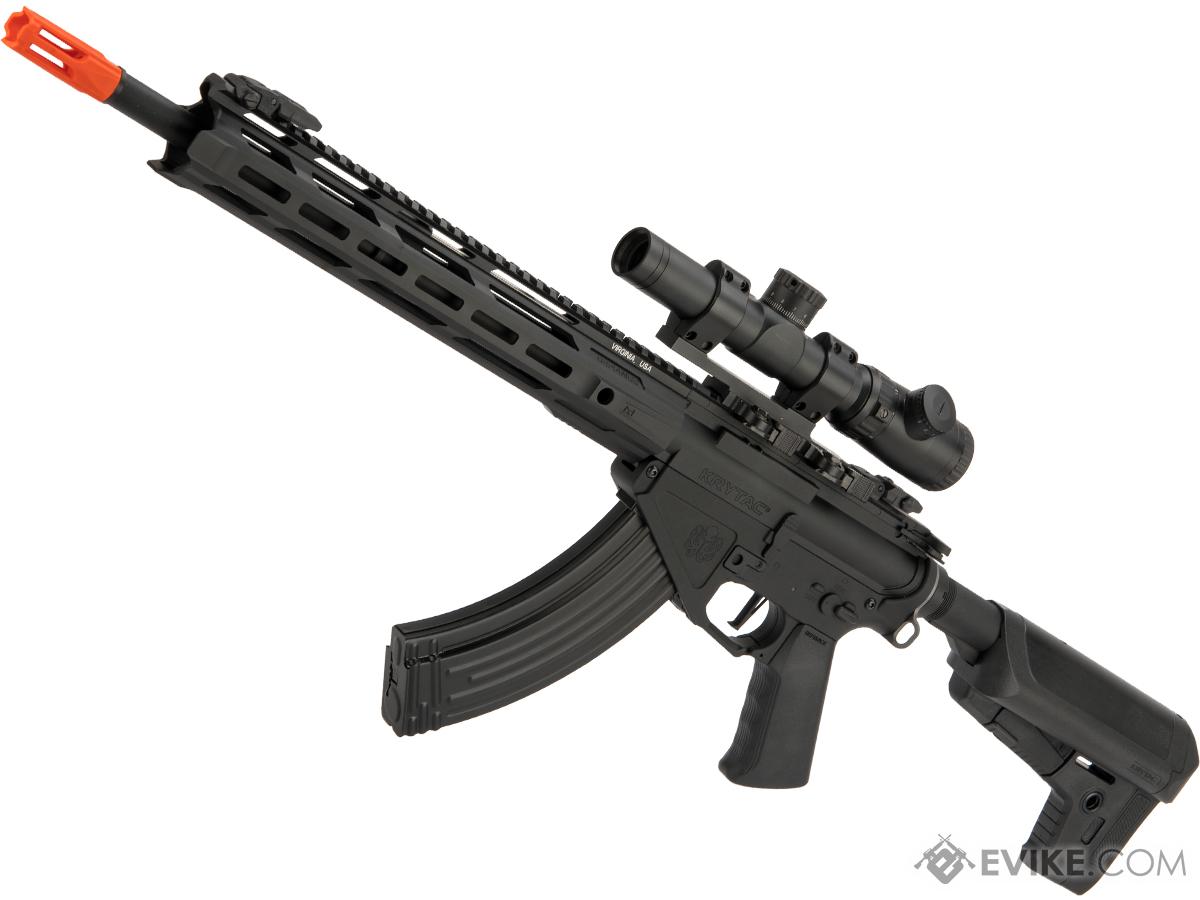 The carbine has a two-sided fire selector switch and magazine release. Interestingly, the manufacturer used two types of those, the one used in the AR system and the AK system. However, it is placed quite deeply inside the magazine well, which puts its usefulness in question . The muzzle velocity of the Trident 47 SPR is 380-400 FPS. The carbine is powered by a hi-cap magazine holding 600 BBs.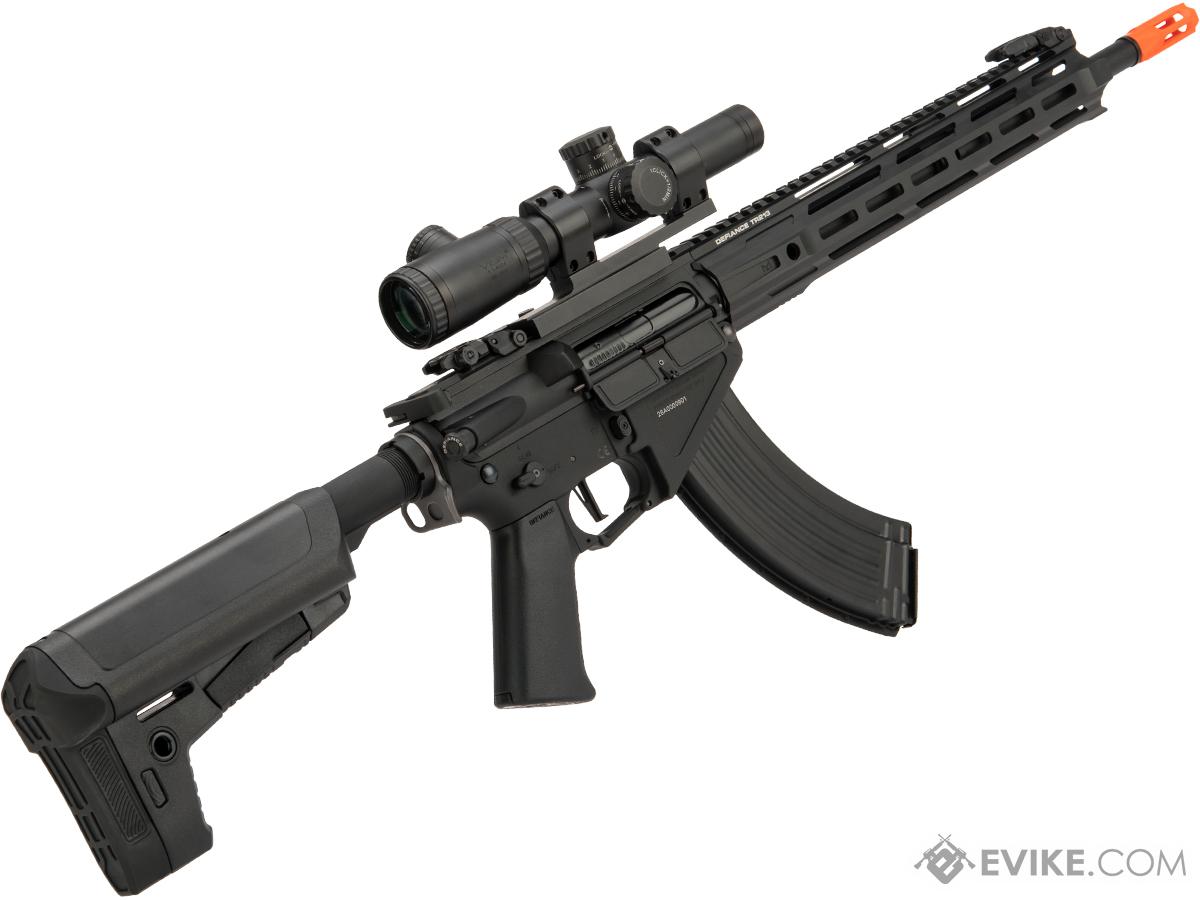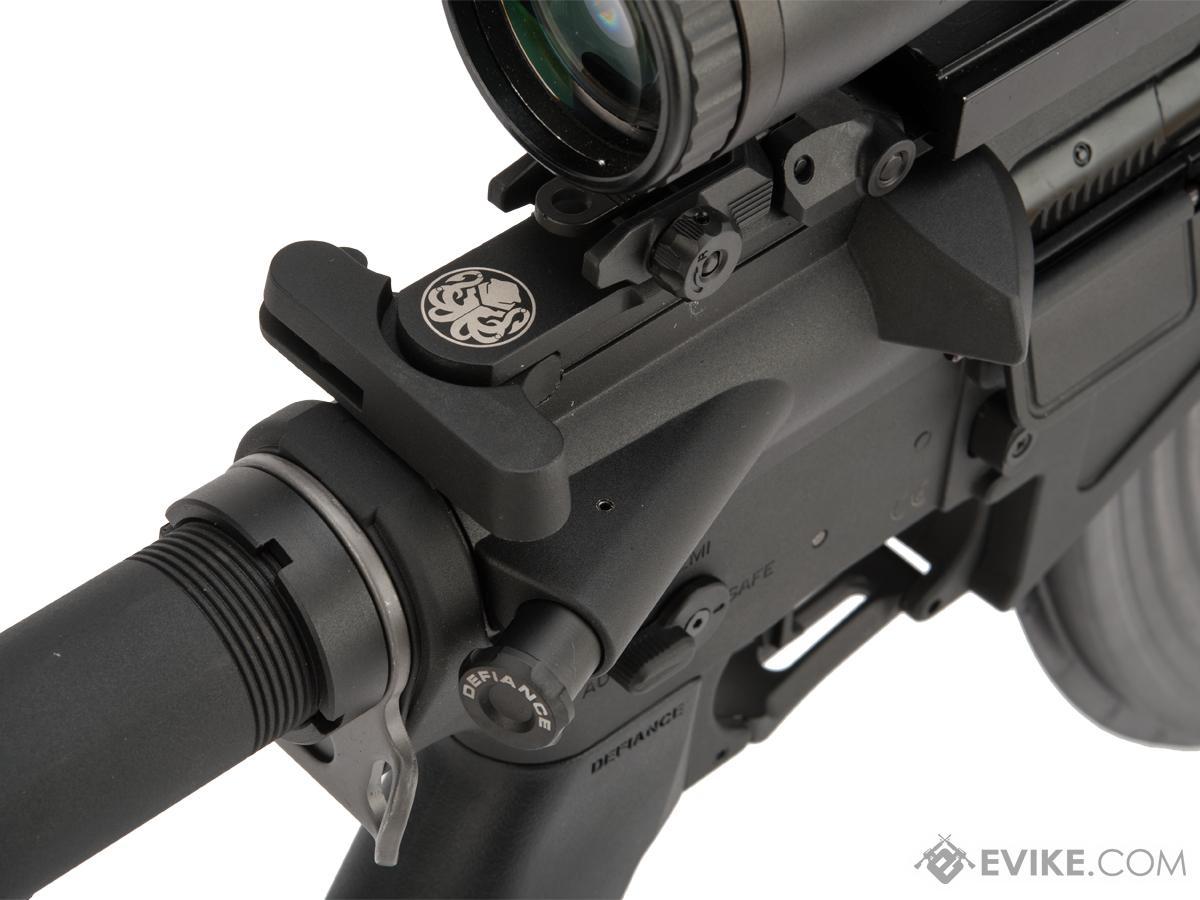 Video: https://www.youtube.com/watch?time_continue=105&v=3bKyrdD5pA0
Trident 47 SPR at Evike: https://www.evike.com/products/85683/
A bit of history on the SR47 : http://futurewarstories.blogspot.com/2011/05/fws-armory-sr-47-rifle.html
Source: https://www.popularairsoft.com