Reklama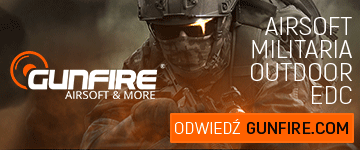 News
SR-2M Veresk submach...



Create an entry
NPO AEG, known from the production of replicas of modern Russian weapons, has added a new replica to its offer. It is a SR-2 Veresk (Heather) electrically powered submachine gun (AEG) replica. It looks like the newer M version which has a new folding buttstock which allows for the use of collimators irrespective of their placement and folding front grip.
Basic parameters:
- overall length (folded/unfolded stock): 380/625mm;
- weight: 2000 g;
- inner barrel length: 190mm (inner diameter of 6.02 mm);
- muzzle velocity: 250 fps.

The replica is made of steel sheets. Only the grips are made of pressure injected ABS.
The original was made in the late 1990s on the order of the FSB (Russian Federal Security Service). It fires 9x21 mm SP-10 armor-piercing ammunition. The short-stroke gas piston design is based on the SR-3 Vikhr sub-carbine.
The replica is currently available on pre-order. Promotional price: 525 Euro. Orders will be finalized at the end of September.
The second new NPO product is the next version of the VSS Vintorez, this time also in the modernized M version (VSS-M).
The new parts include a receiver cover with hinges and a front grip with characteristic ribs.
Basic parameters:
- overall length: 900 mm;
- inner barrel length: 433 mm;
- weight: 3500 g;
- muzzle velocity: 390/430fps.

Promotional price: 557 Euro.

Both replicas available at GreyShopie.
Source: NPO AEG