Reklama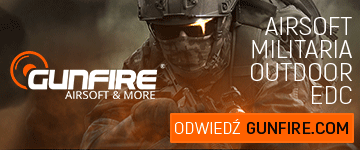 News
Arcturus AK-12



Create an entry
It has been known for a long time that MOS/Arcturus is working on an AK-12 replica. We saw it at MOA, Taiwan in December, the fact we wrote about in one of our news articles. Last Friday , at the headquarters of Taiwangun, we had the opportunity to examine the replica for the first time and take some new photos.
At first glance, the carbine looks very good, but we had far too little time to make any comparisons with its direct competitor made by LCT. Let's focus on a few, quite significant construction differences.
The most important of them is probably the ability to replace the spring without removing the gearbox from the replica's receiver.
We did not know this earlier, but to change the spring you can use a special tool built into an invisible part of the gas regulator dummy.
Other minor differences visible to the naked eye are the safety/selector switch markings, which have the burst setting, with is the same as in the original, although the replica does not fire in this mode,
and the stock guide profile also matches the original (the bottom part with holes fixing the stock position is lower than in the AR standard):
Below, for comparison, another Arcturus replica with a factory mounted AR standard guide. The AK-12 stock can be (and there it is) adapted for mounting on this type of guides.
In our report from to MOA, we have already mentioned a different magazine design than in the LCT. Here you can see the superiority of Arcturus' product. First of all, the magazine has transparent ports, which in the original are used to control the amount of ammunition left (here the BBs can not be seen, because the inside the main magazine is a black plastic insert). Secondly, the magazine has a variable capacity. You can choose between 130 and 30 BBs.
As we have found out, some external parts: magazines, pistol grips or stocks, will be available separately under the D-DAY brand. These will be the factory accessories of Arcturus, who owns D-DAY brand. For example, the Arcturus AT-AK05 replica with a magazine, stock and AK-12 grip.
More snapshots of the replica are in the gallery below.


Galerie