Technical details
Technical details
Disassembling the replica - removing the gearbox
The AK-12 is disassembled very similarly to other AK replicas, but there are some minor differences. To begin the pistol grip has to be disassembled, for example. Next we disassemble the safety/selector lever as described in the first part of this review. Now we take out the plastic insert from the magazine well. Thanks to this, the inner barrel with the Hop-Up chamber can be moved forward.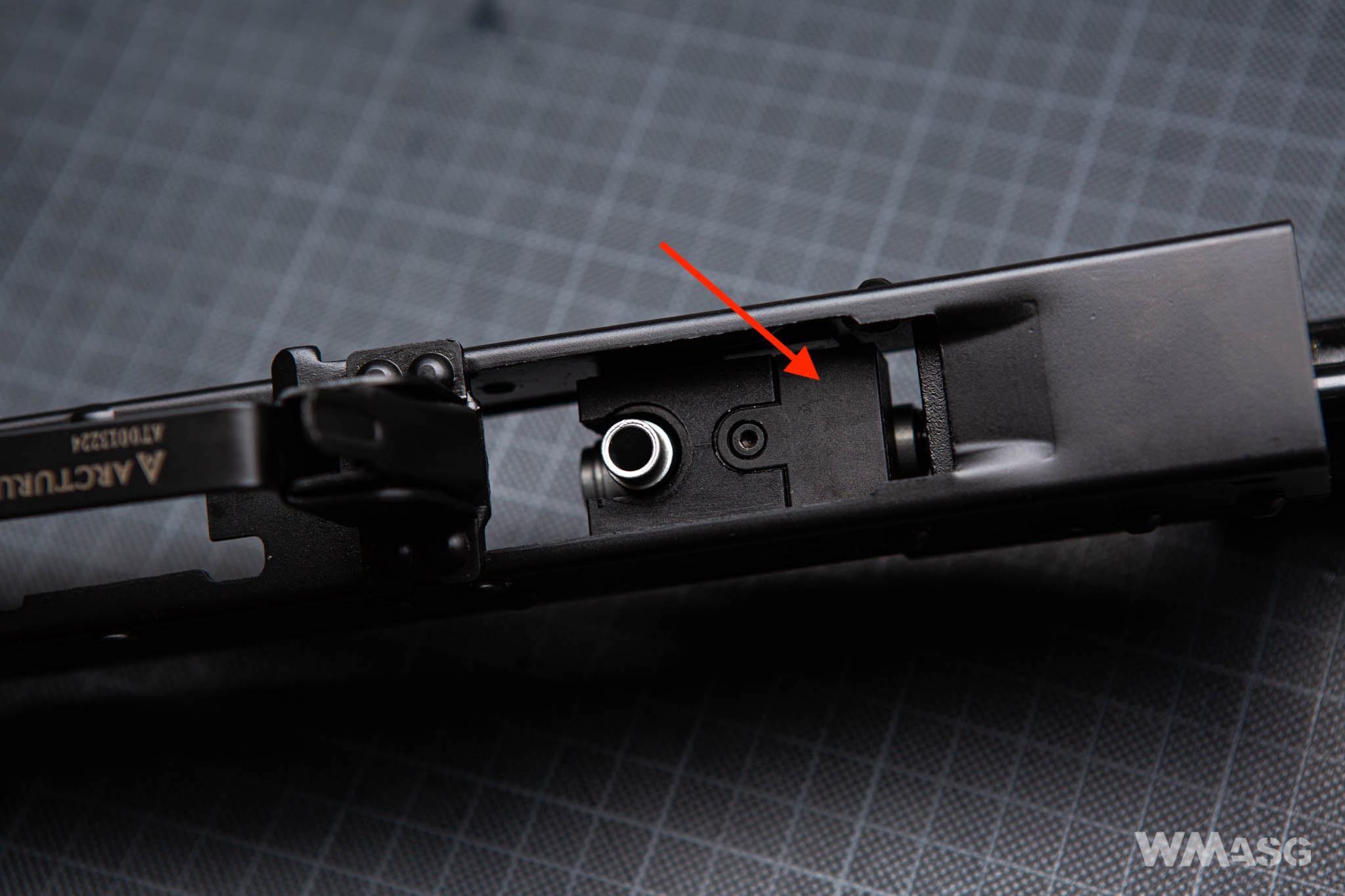 We disassemble the dummy bolt carrier with the guiding rod. Under the cover lock, in the place that used to be the base of the rear sight, there are two setting screws that stabilize the barrel and need to be unscrewed (red arrows). The yellow arrow indicates a polymer block that sets the Hop-Up chamber in place. This is a solution copied from VFC. In addition, the chamber is pressed against the gearbox with a spring placed on the inner barrel.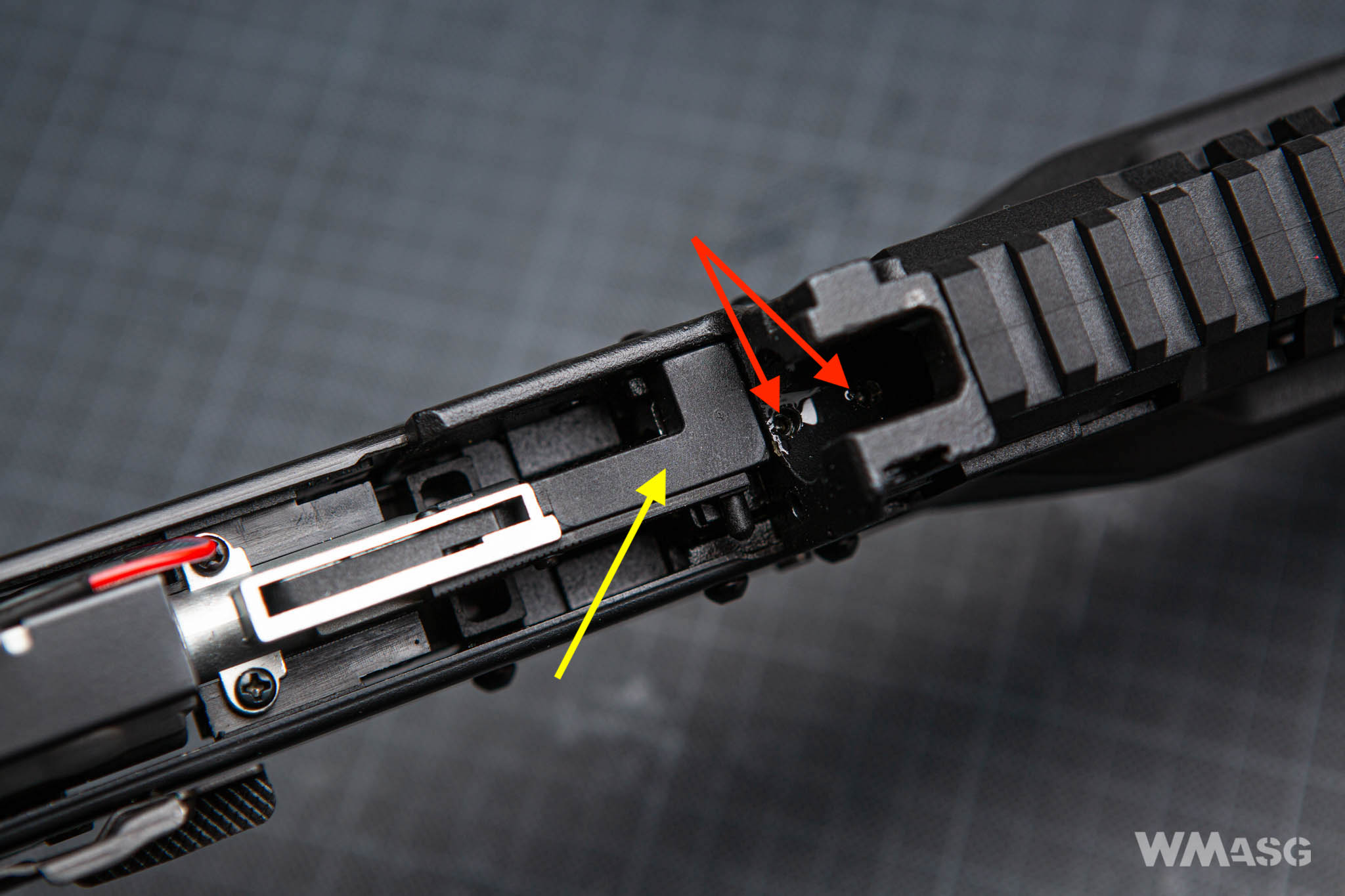 The spring is visible after removing the block.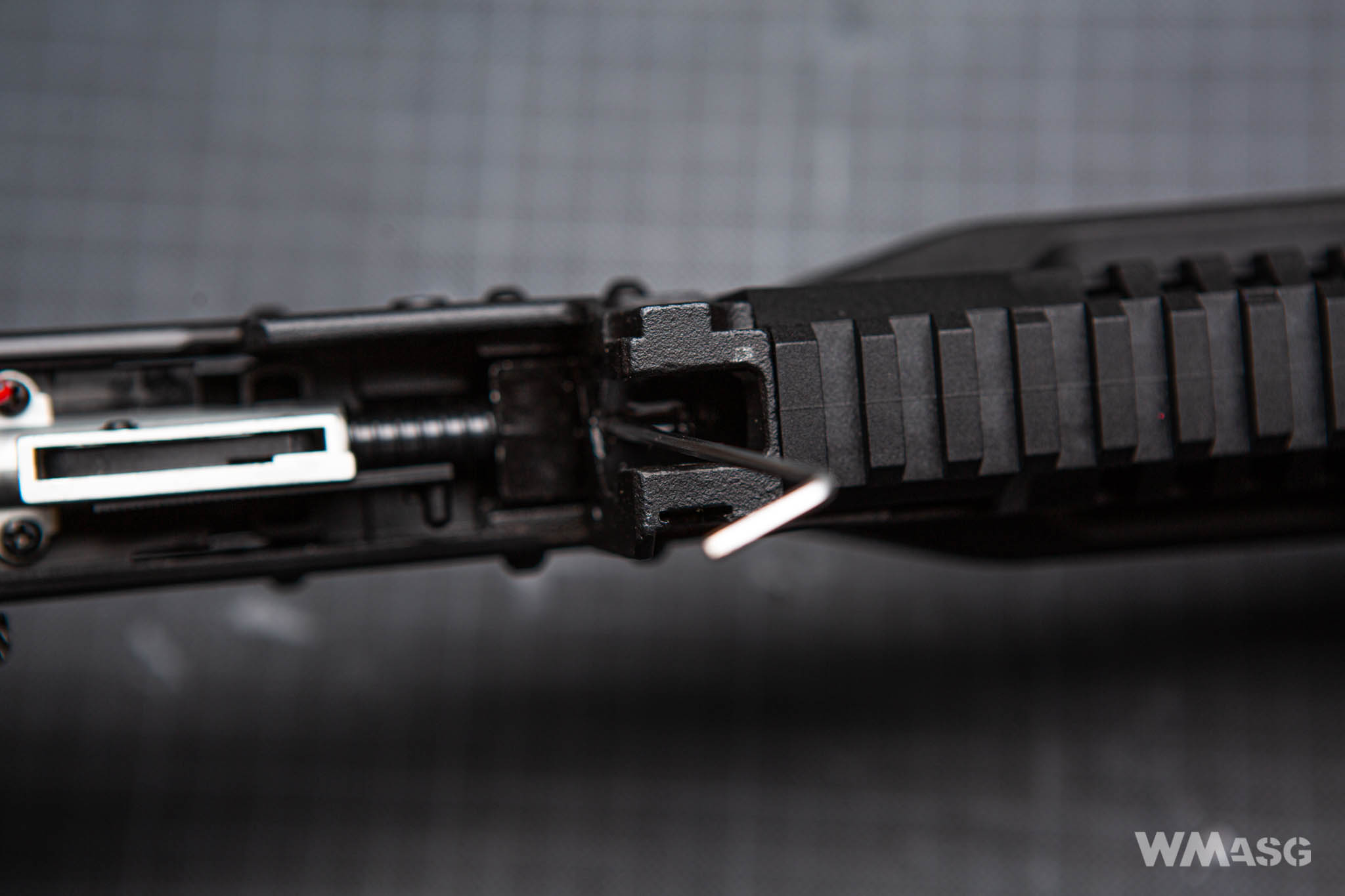 The next step is to remove the barrel mounting pin (there is no pin in the AK-12 by LCT - there is only a dummy). Now the outer barrel can removed.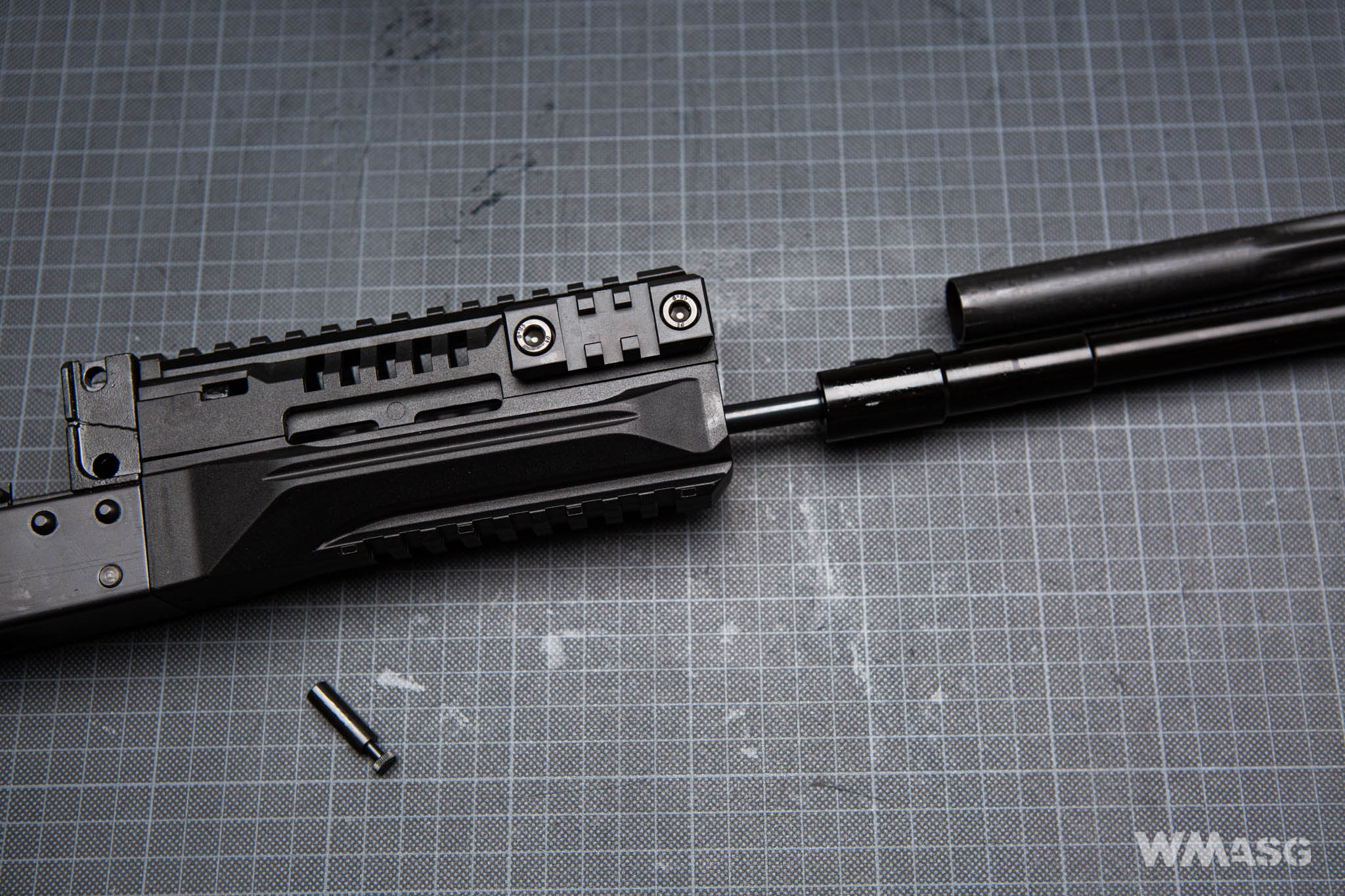 Note the shape of the pin. The part with the plug should always be mounted on the right side of the replica. Then the rod guiding the dummy bolt carrier enters the indention. If the pin is installed the other way round, it will be impossible to install the bolt as the rod will turn out to be too long by a millimeter that enters the indention of the pin.
With both barrels removed, the gearbox can also be taken out of the receiver. It was not necessary to disassemble the stock.
Handguard disassembly
The handguard can be disassemble without extending the barrel or removing the gearbox. We will use a similar photo to illustrate the assembly method. This time the mounting pin of the handguard is marked with a red arrow.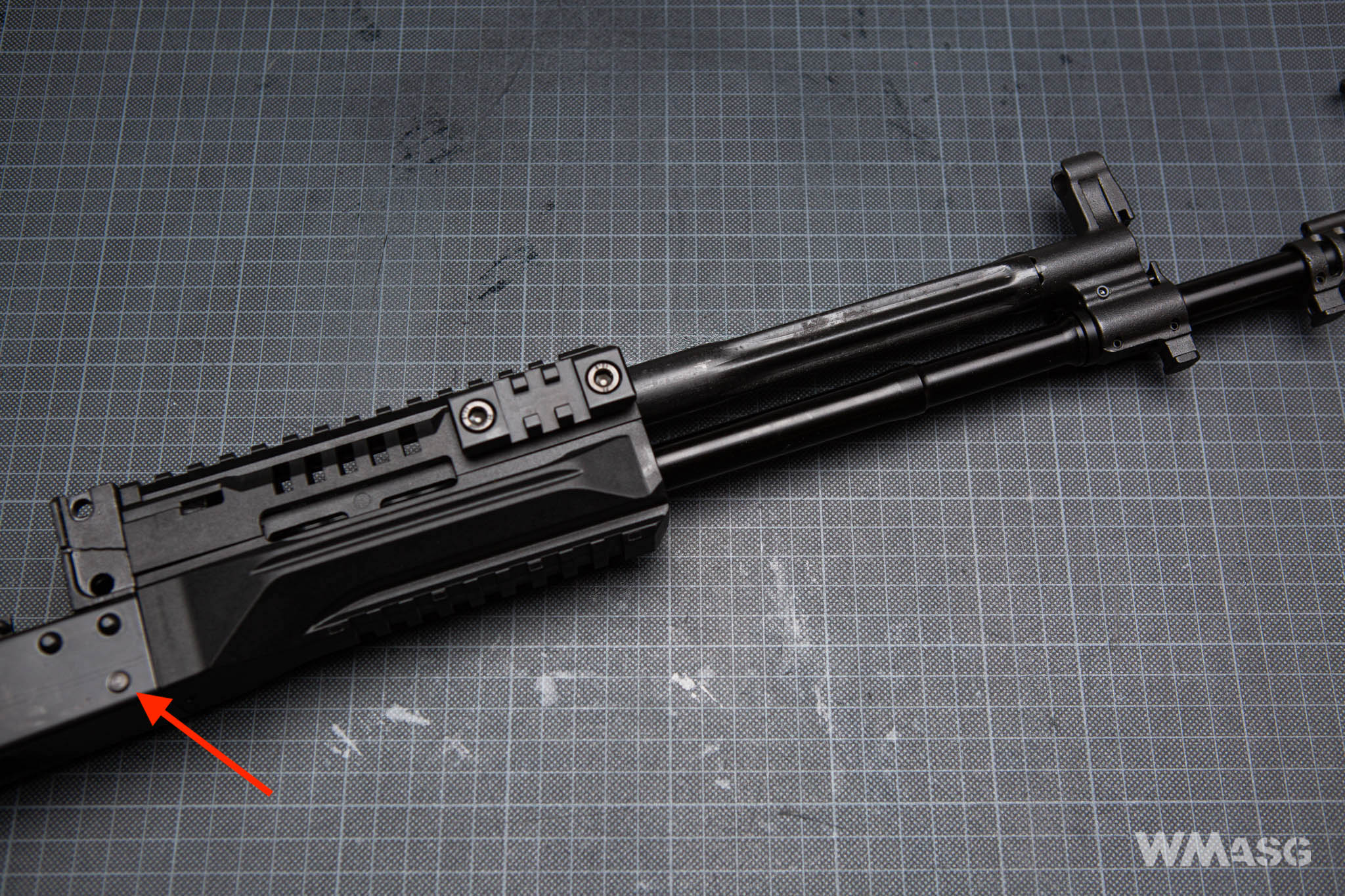 After taking out the pin, we slide the handguard assembly out of the receiver.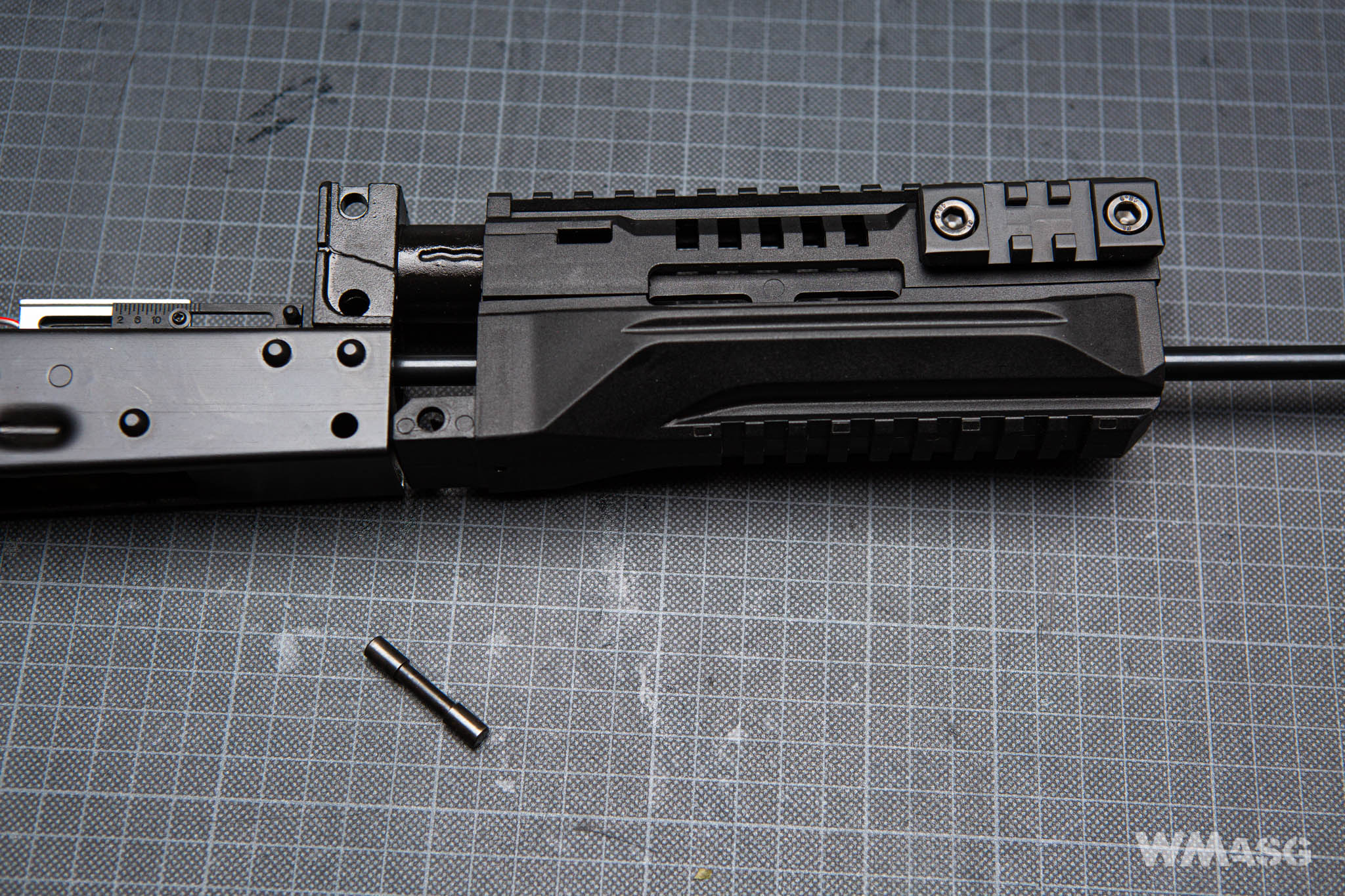 We have already described the method of detaching the gas tube cover from the handguard.
The gearbox
Internal parts
The pneumatic system with the tapper plate: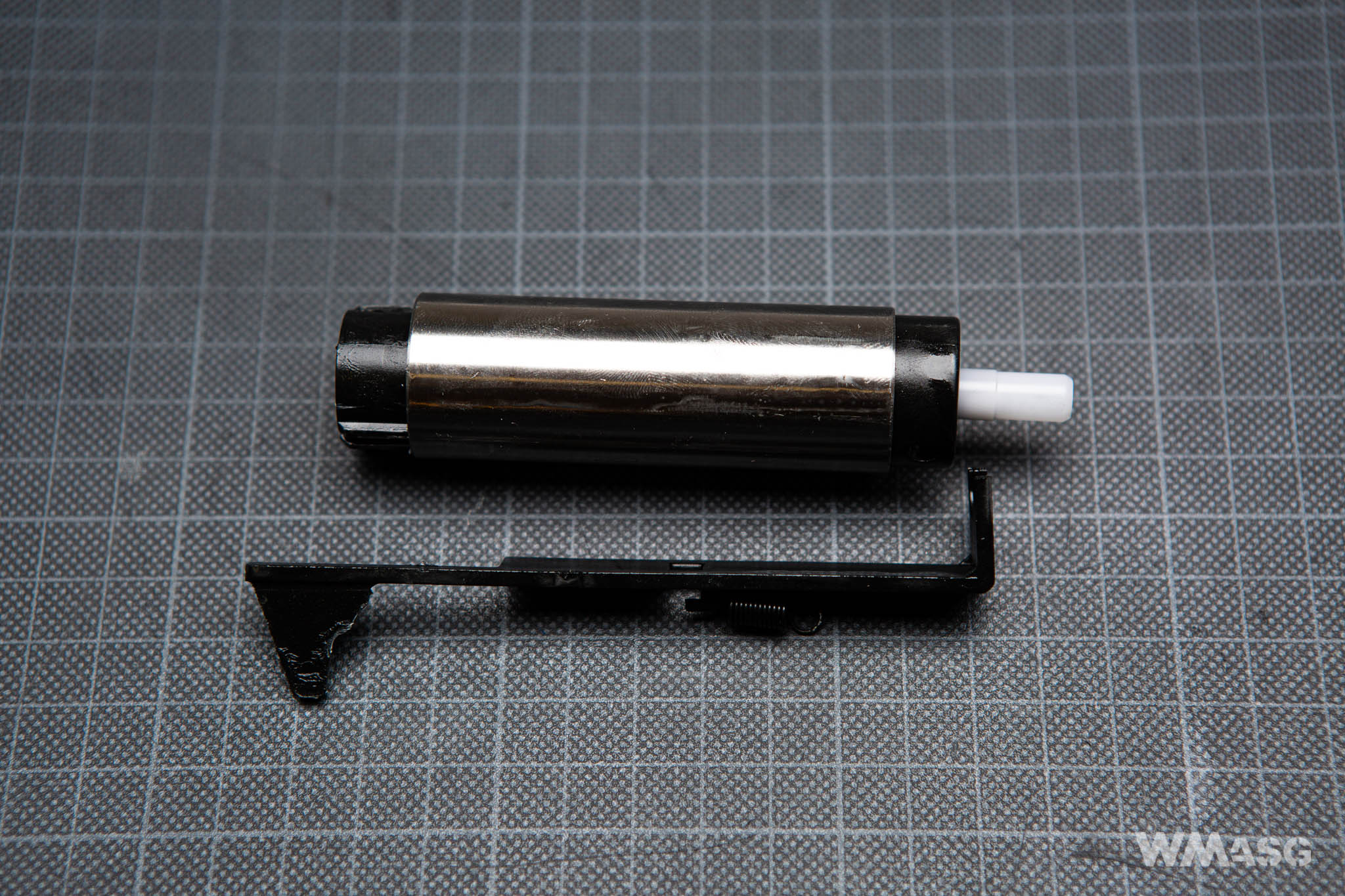 A piston with full steel teeth: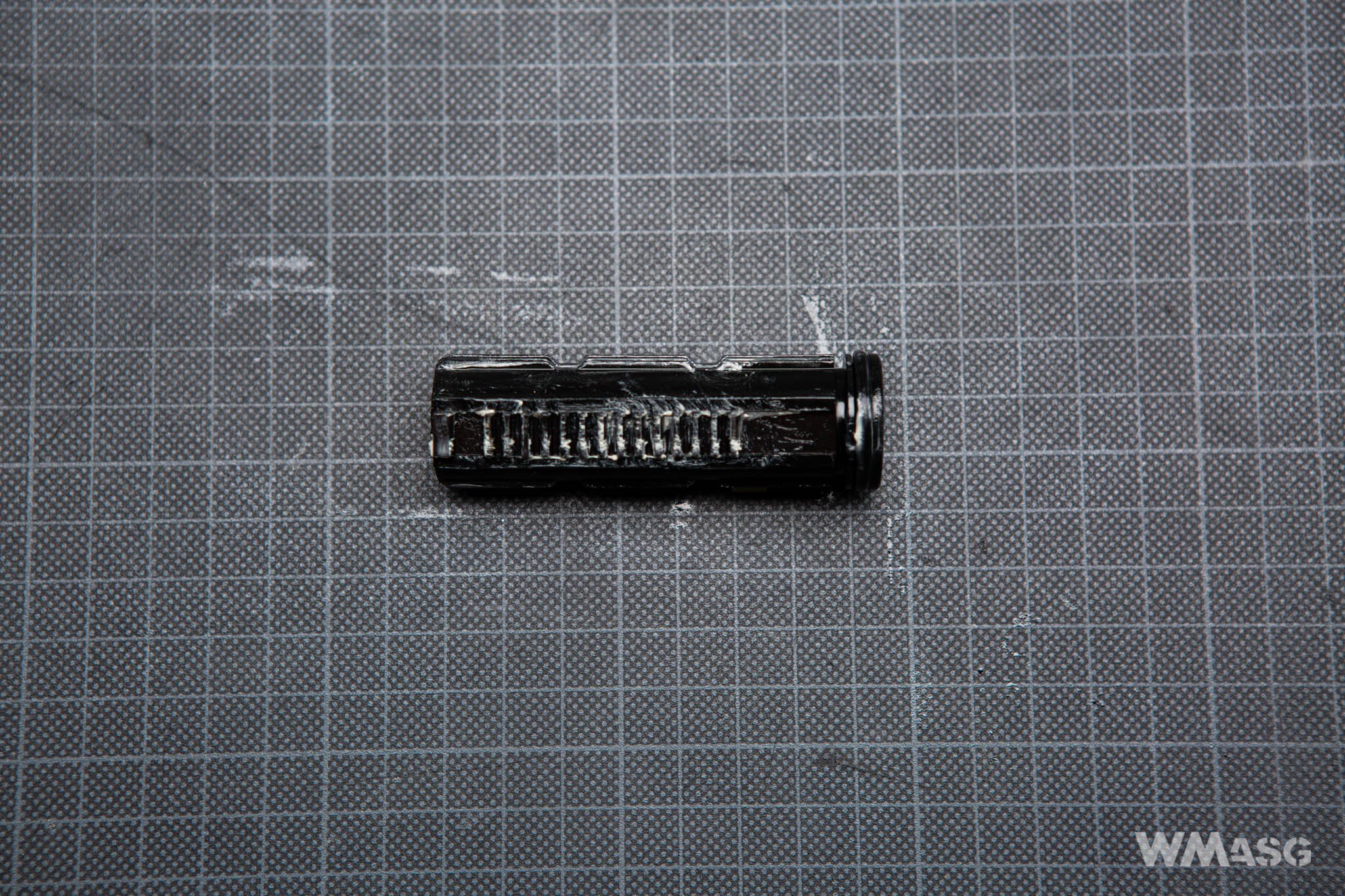 A polymer piston head with a bearing: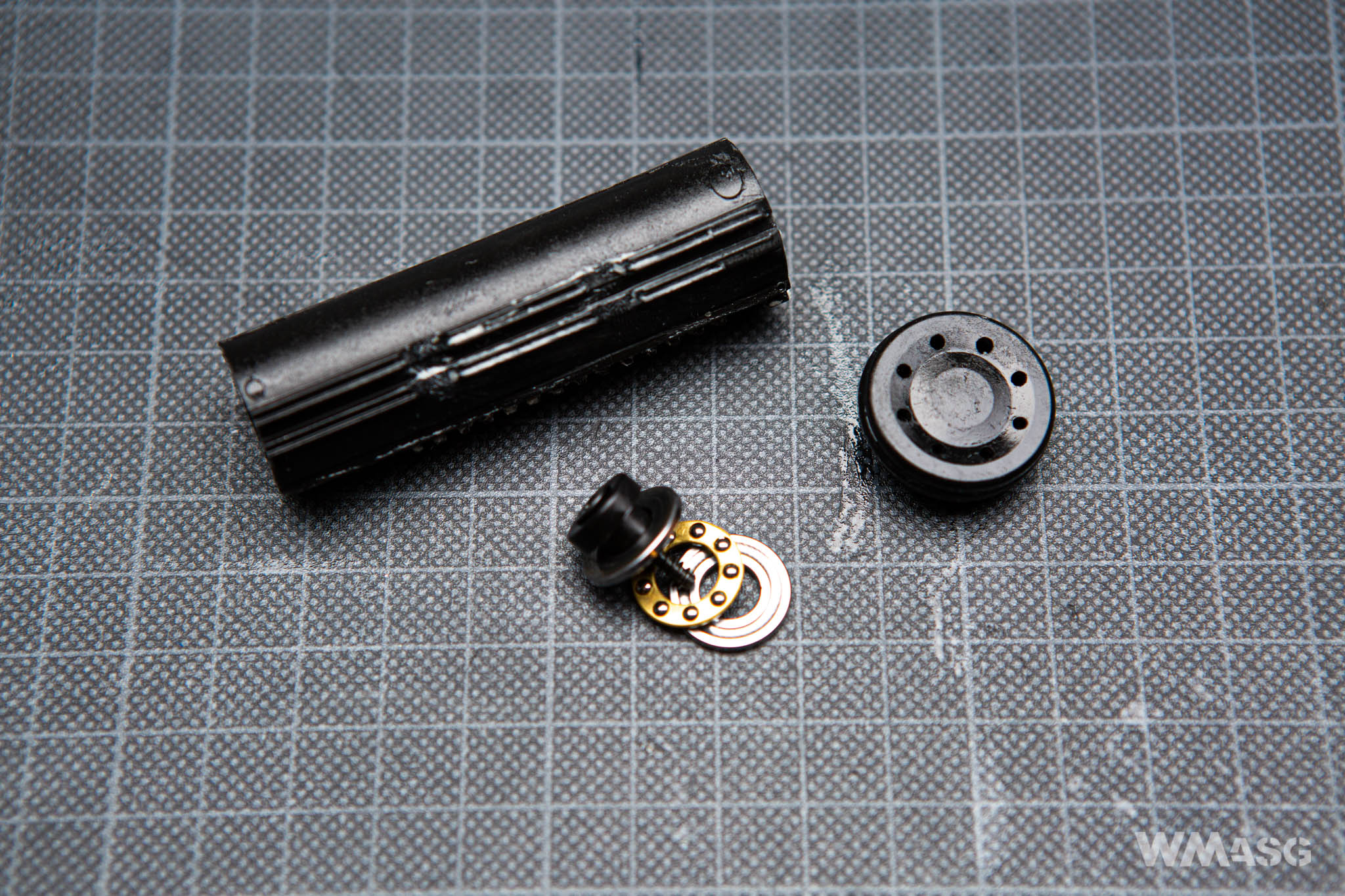 A polymer cylinder head with a rubber bumper: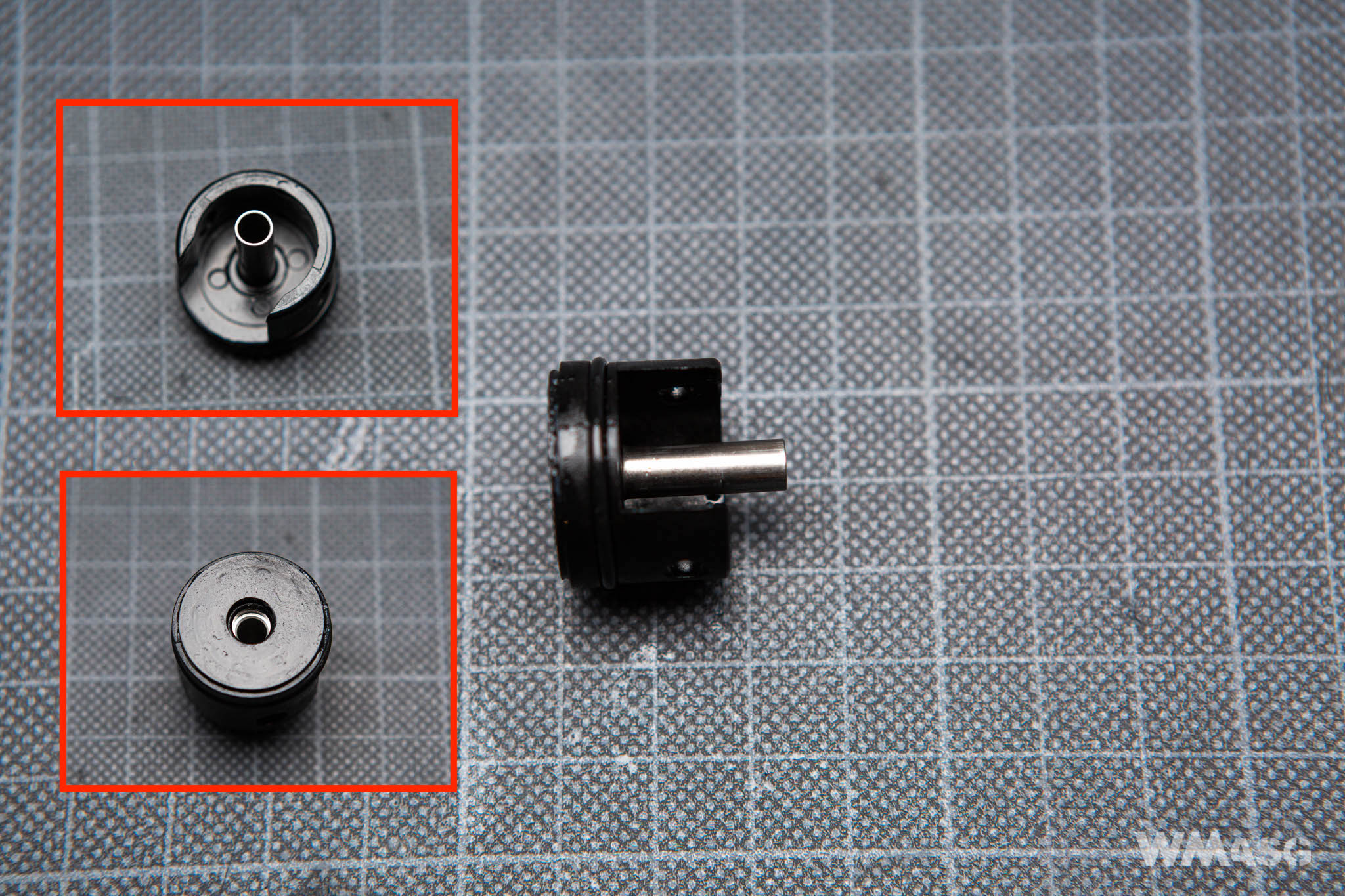 Type 2 cylinder: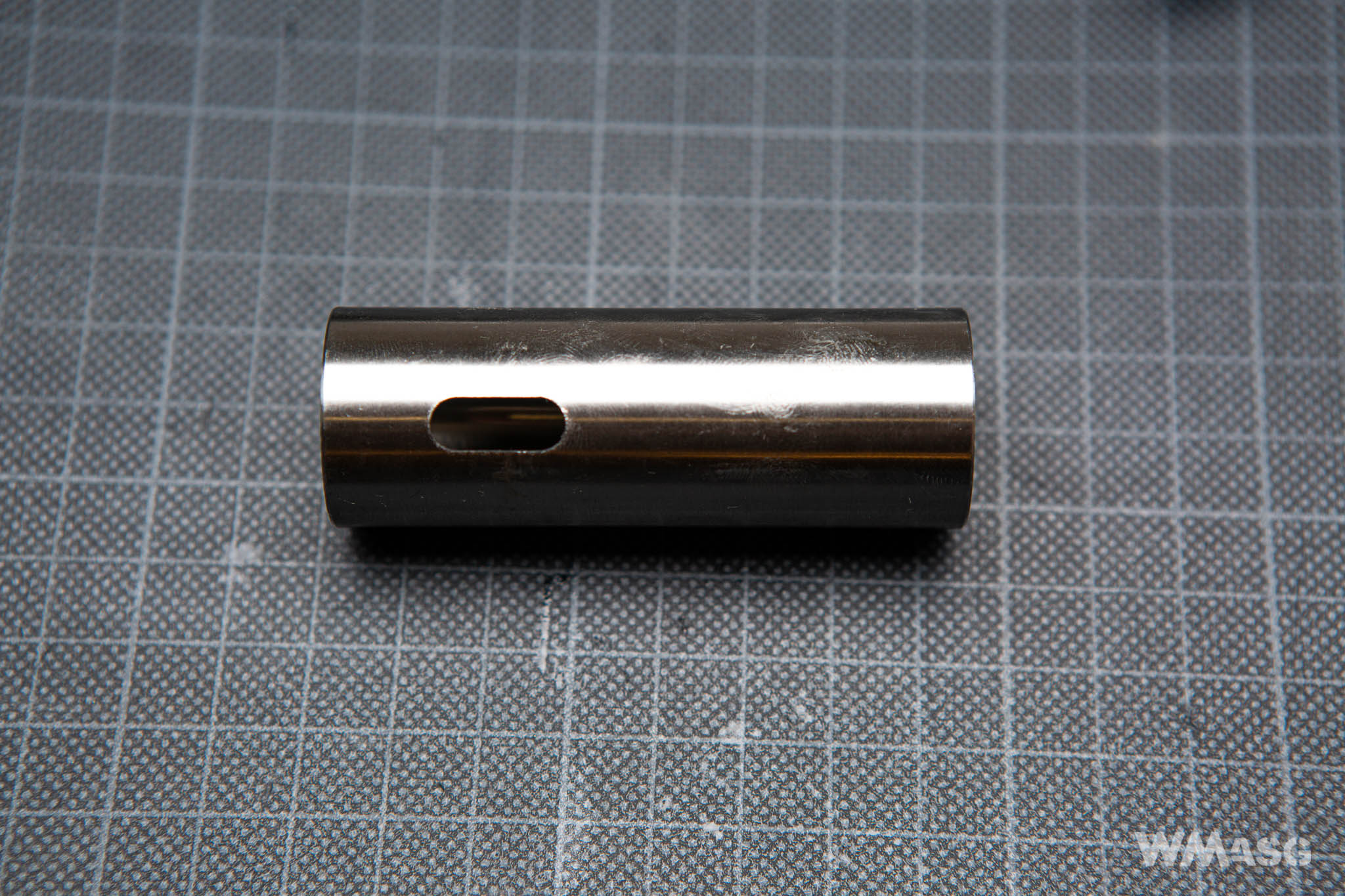 19.8 mm long nozzle with an O-ring: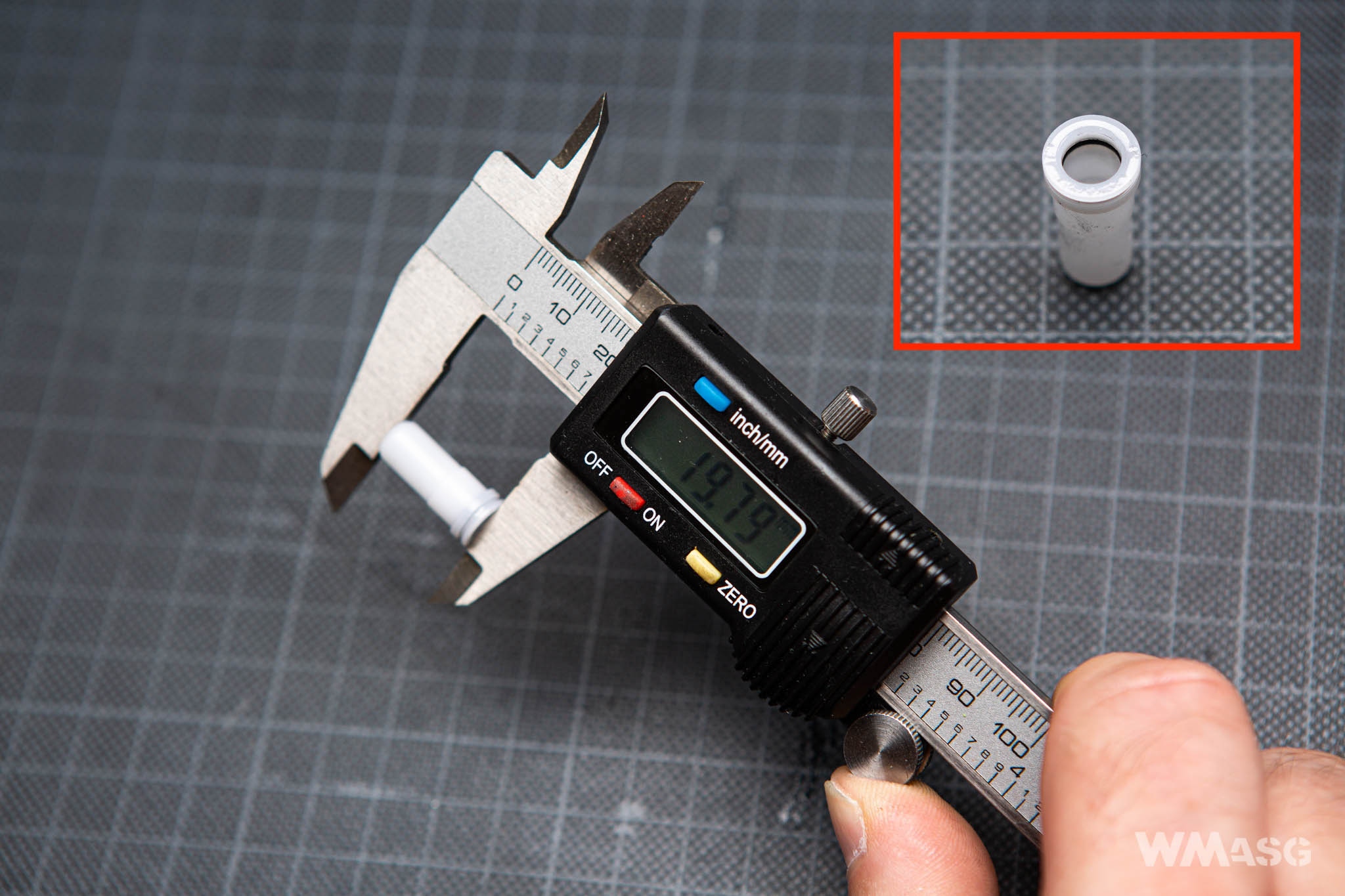 A micro switch with a standard trigger and the already mentioned non-standard moving part: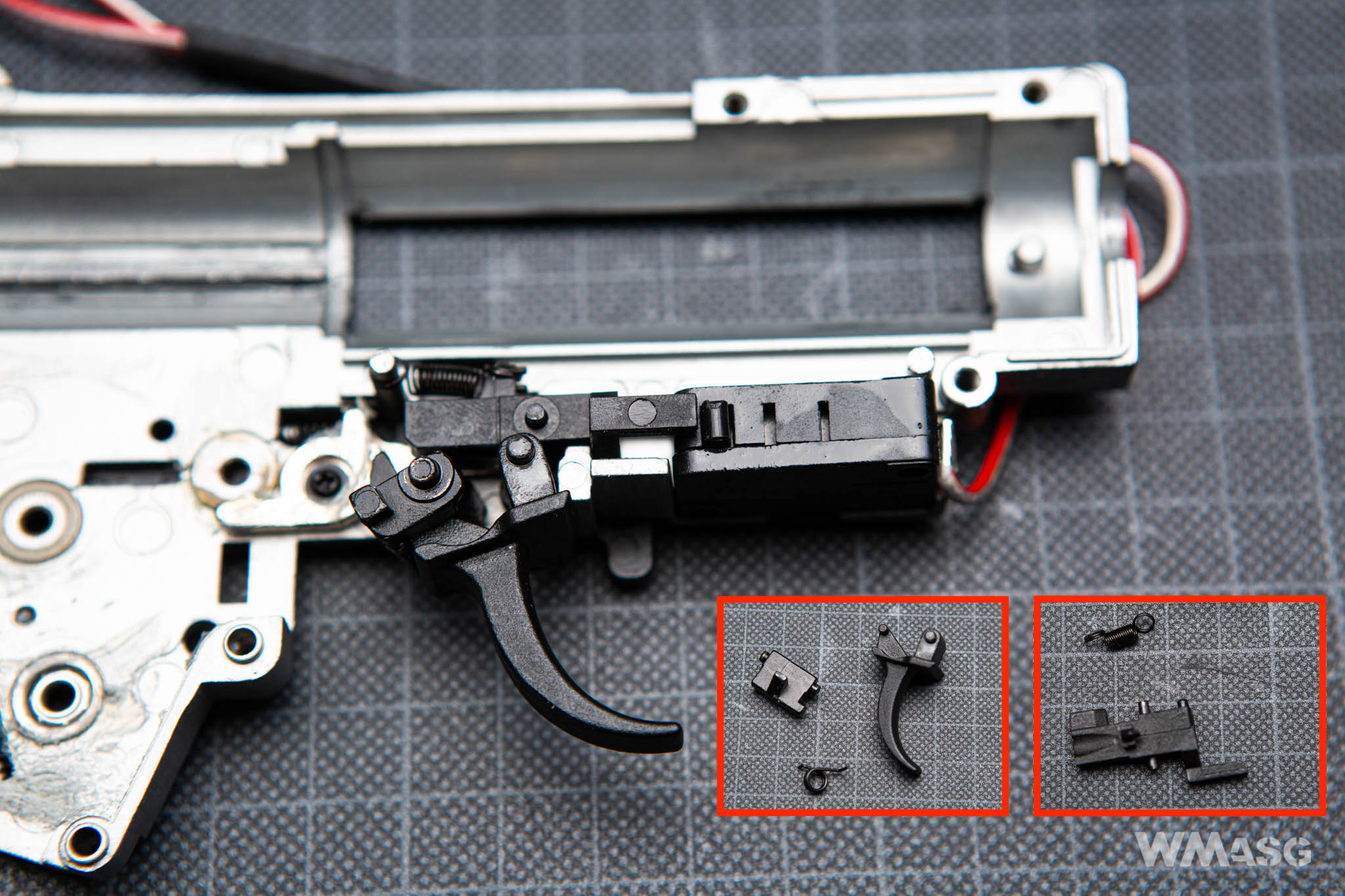 Steel gears: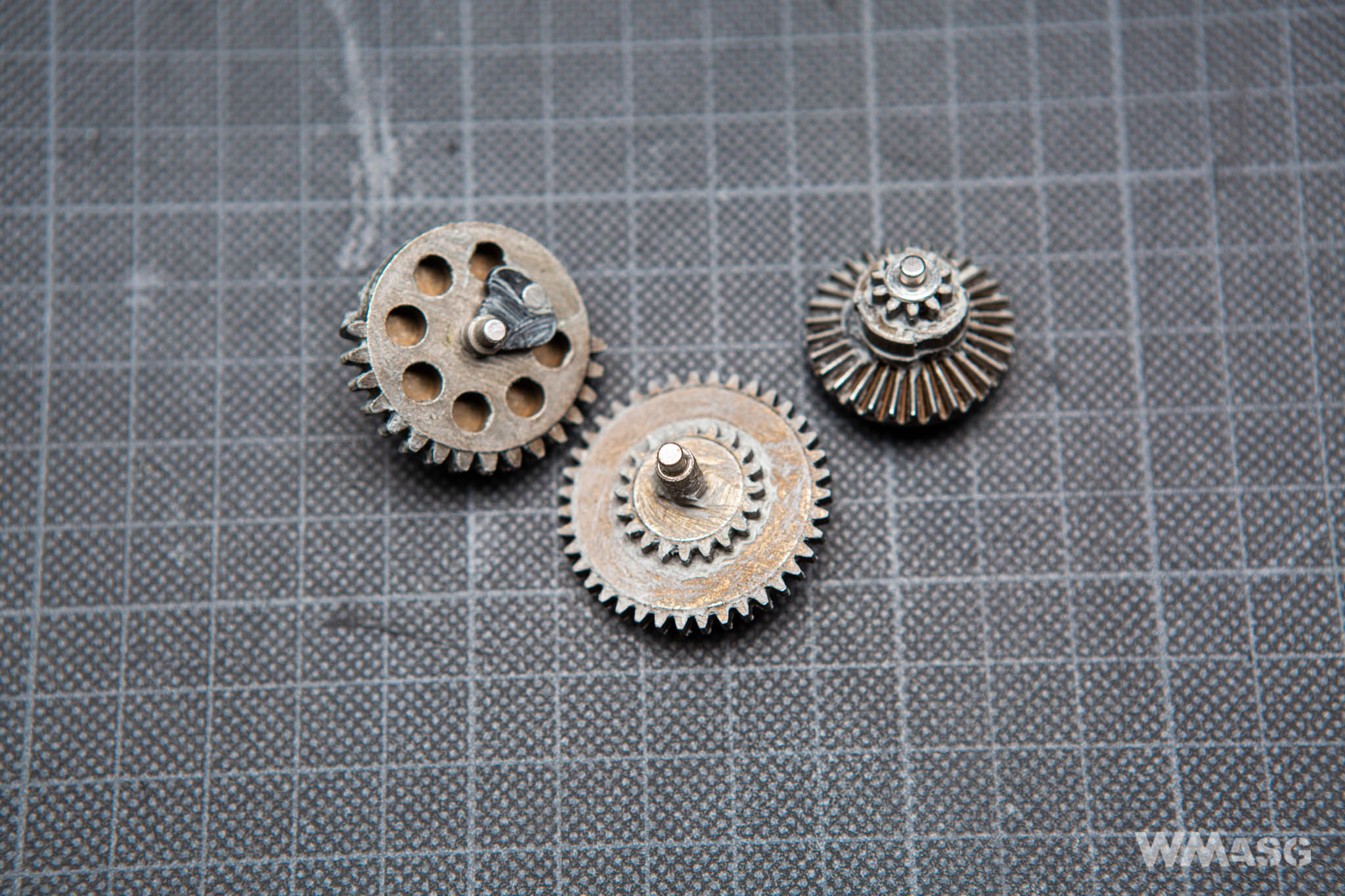 A standard cut-off lever: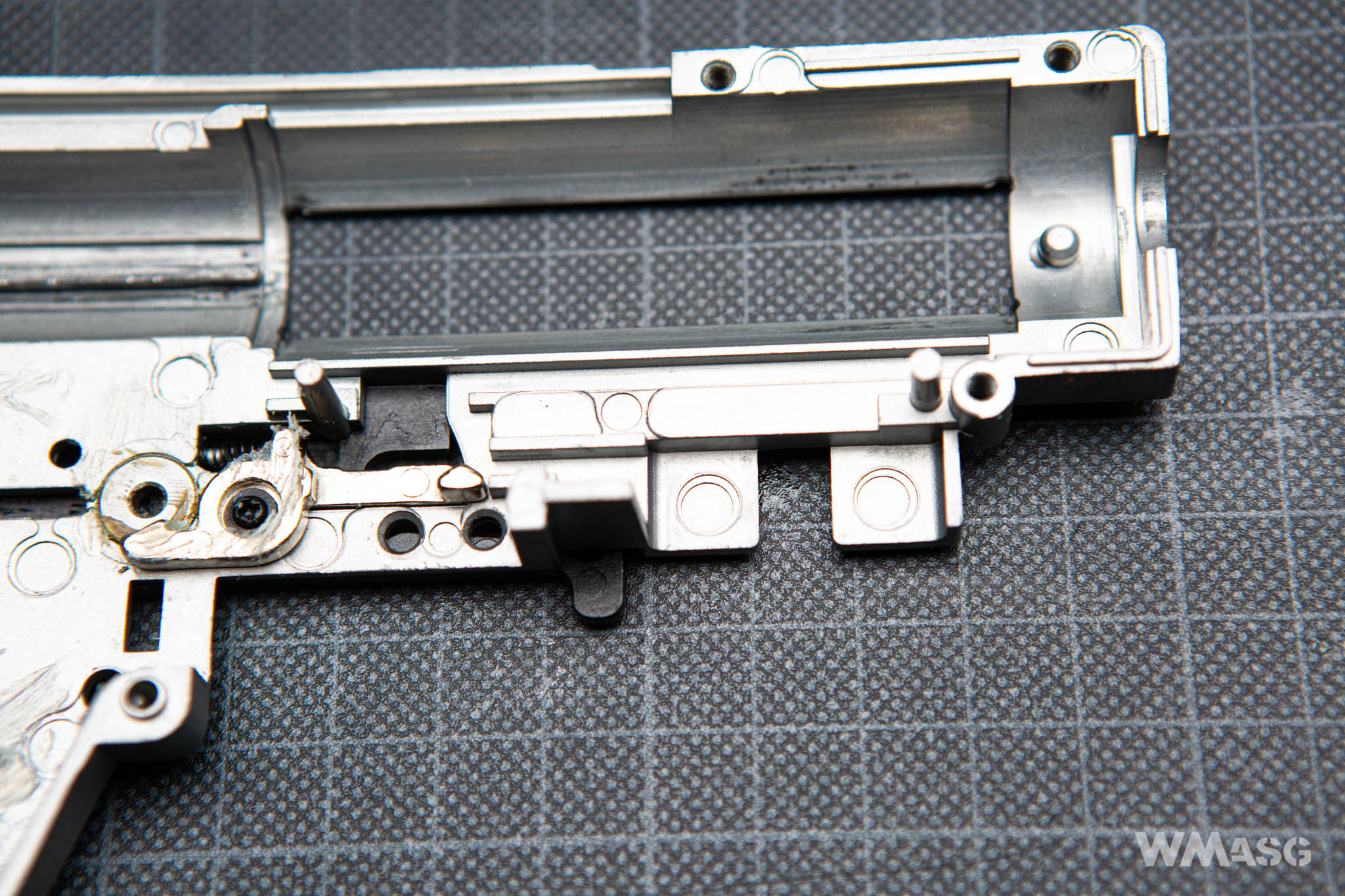 8 mm bearings (plain and ball) and the anti-reversal latch release: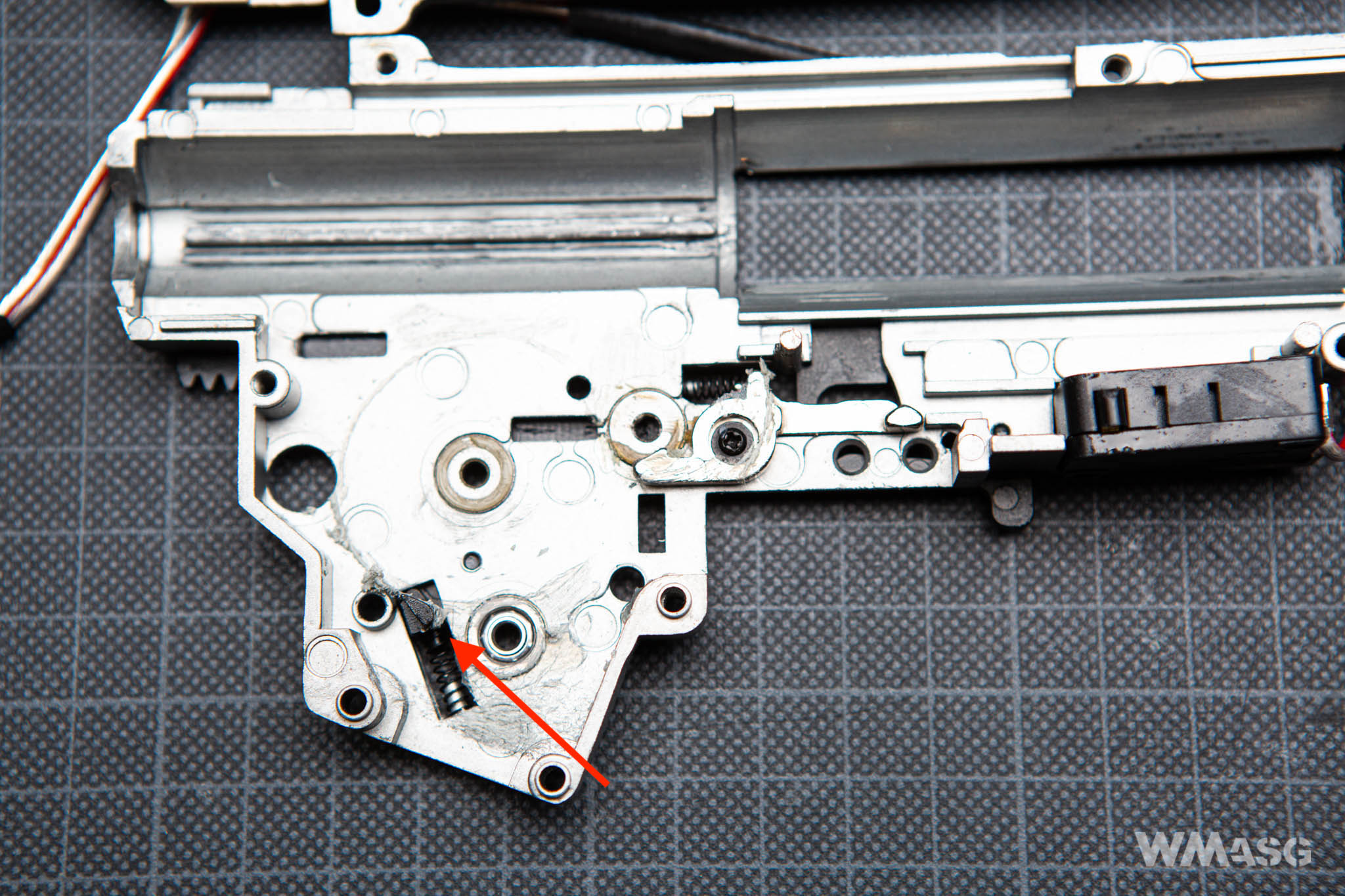 The main spring release lever on the left side of the gearbox: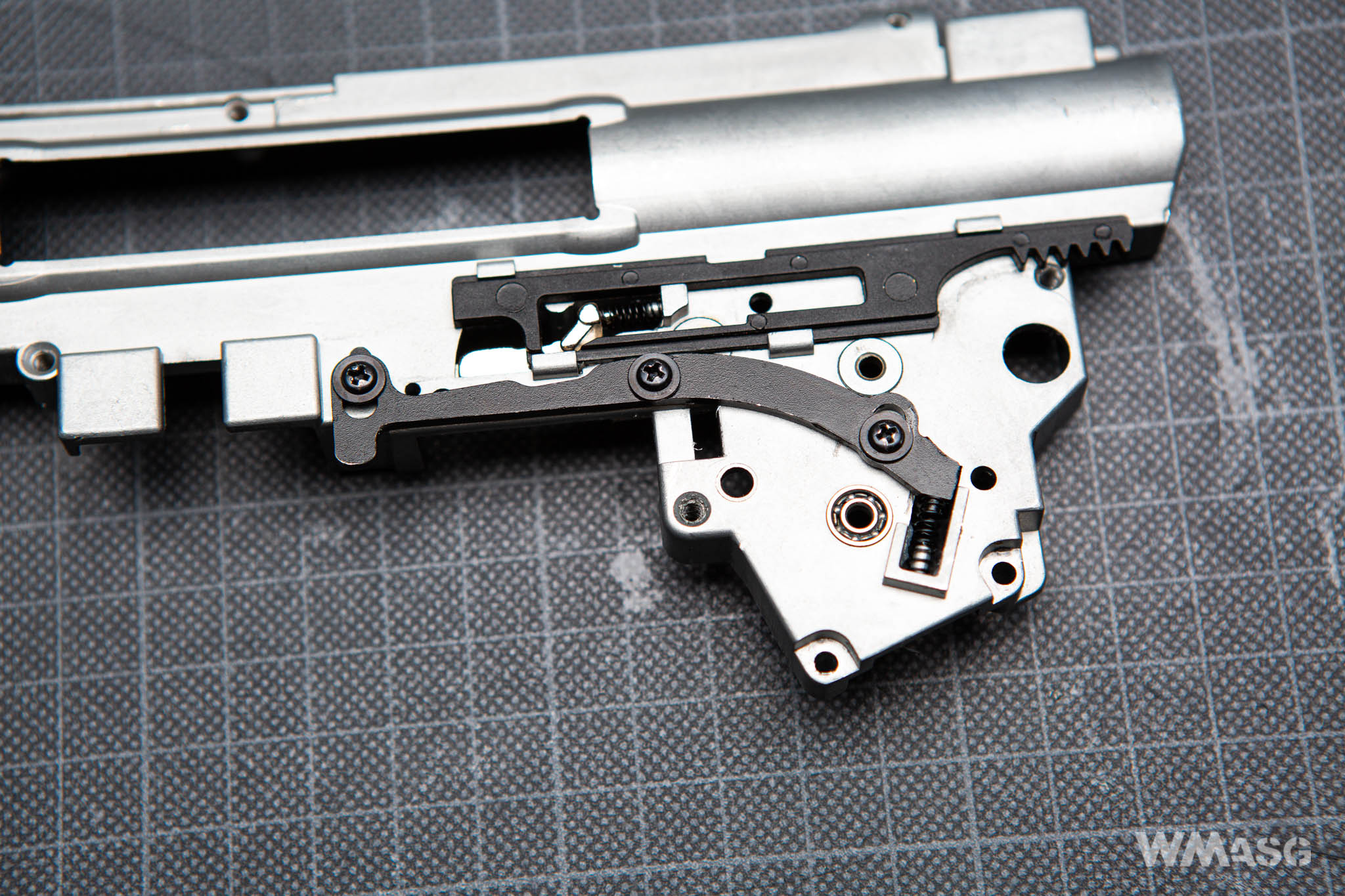 A standard Hop-Up chamber: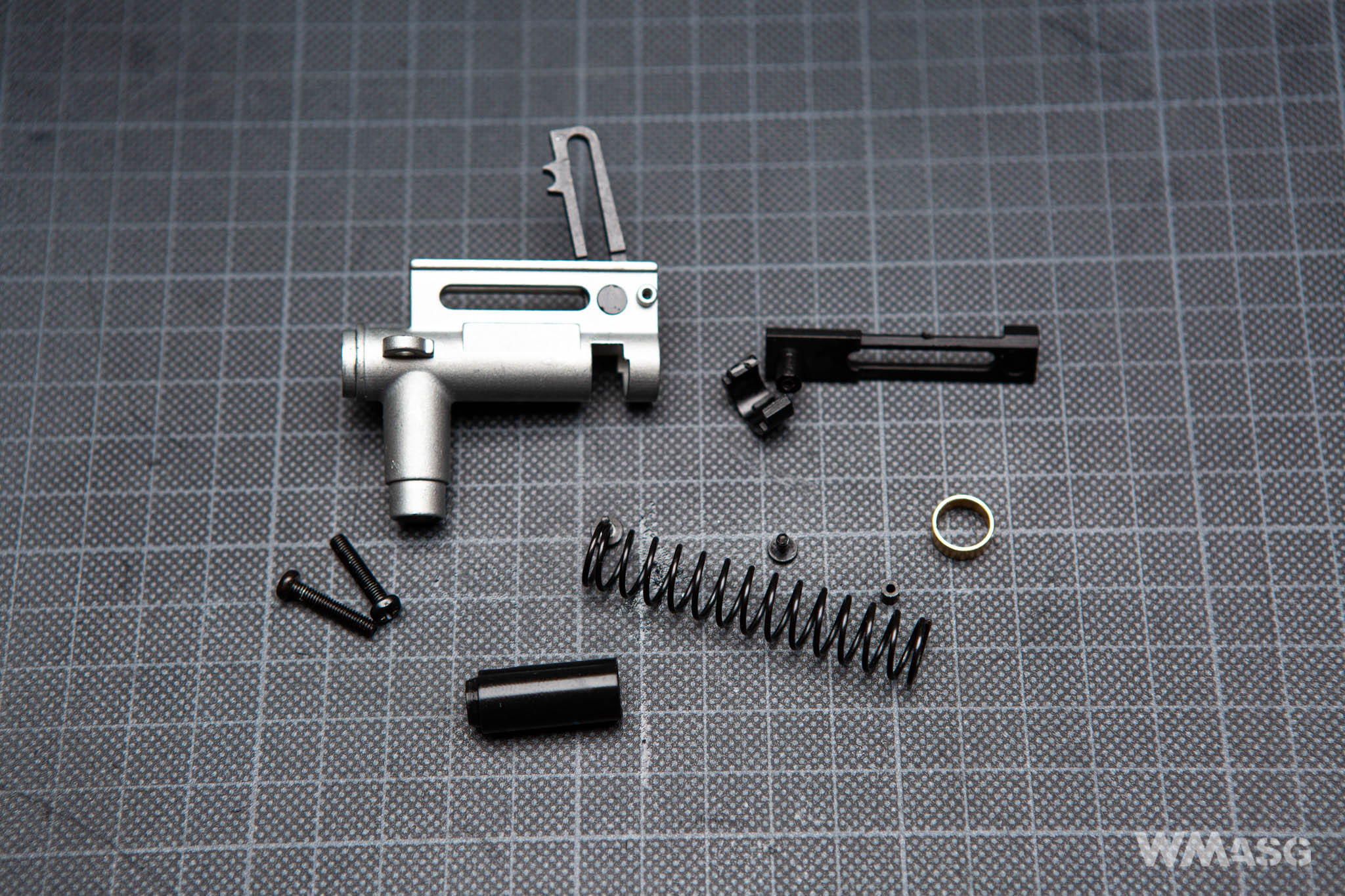 A steel inner barrel, with an inner diameter of 6.01 mm, which turned out to be very effective during target shooting tests. The grouping of shots was satisfactory. Barrel length: 450 mm.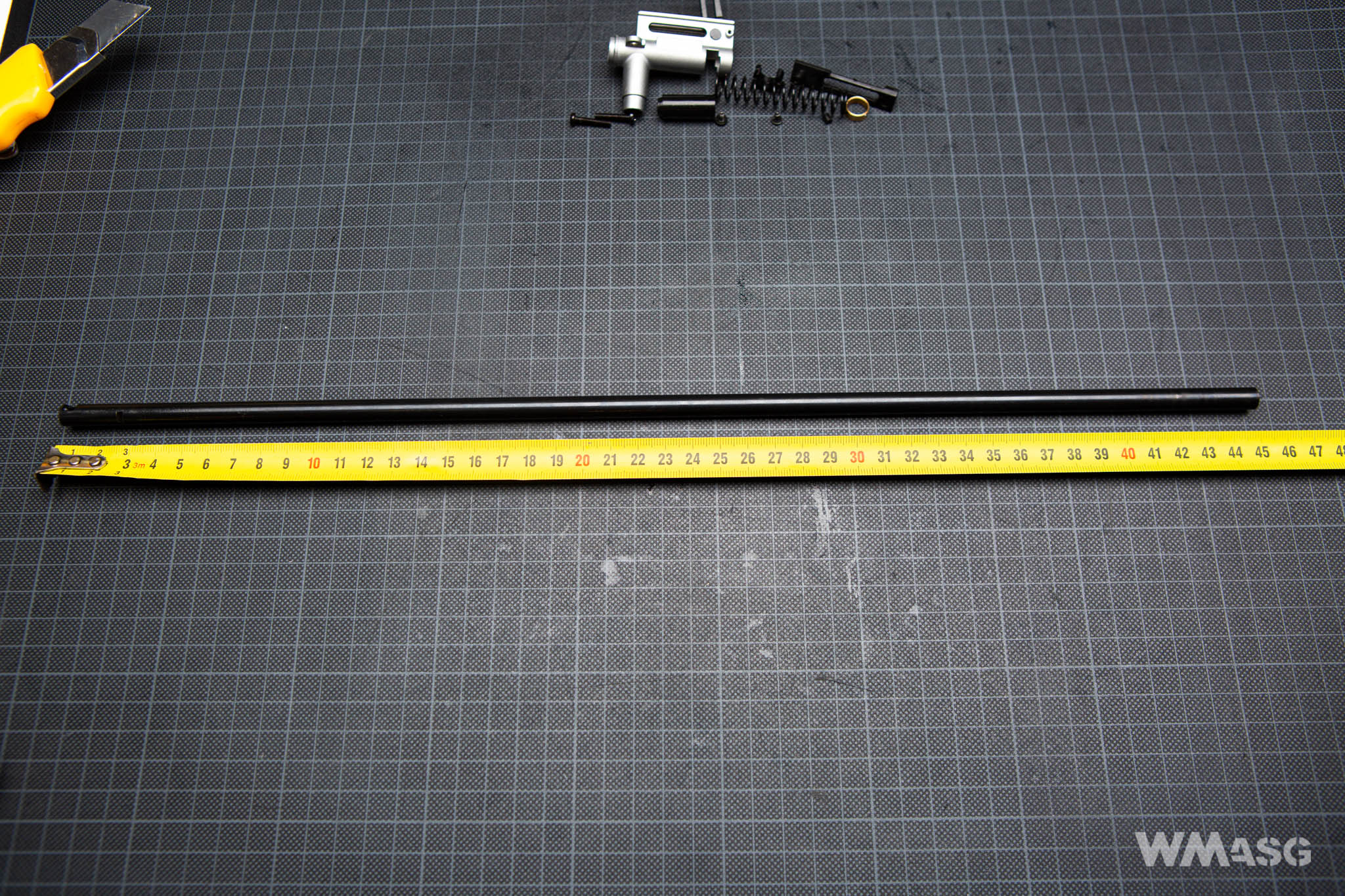 And finally - a test using magnets: