Angry Gun conversion kit for the L85
The Angry Gun company, known for the production of high-quality and precision airsoft accessories, announced the release pf conversion kits allowing for the modernization of the L85 carbine replicas to the A3 standard.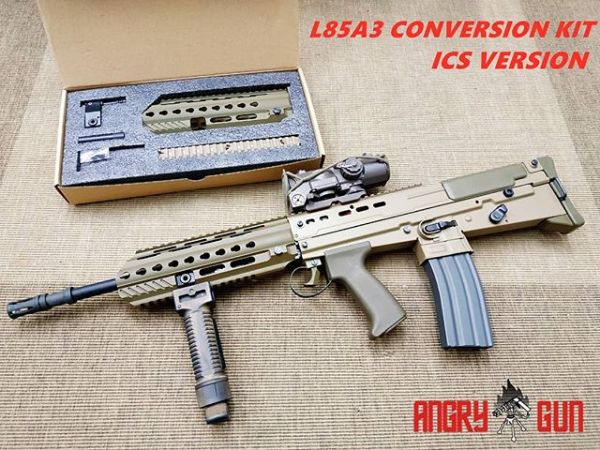 The latest A3 version of the popular "L-series" is equipped with, among other things, a handguard designed and manufactured by the German company Heckler und Koch and an accessory Picatinny rail.
The Angry Gun set (available for G&G, WE and ICS L85 replicas) includes the HKEY type handguard that is compatible with rail sections and Key Mod accessories, an upper accessory Picatinny rail (commonly known as RIS), a dummy gas block and a dummy gas piston, and a barrel nut securing the handguard to the carbine.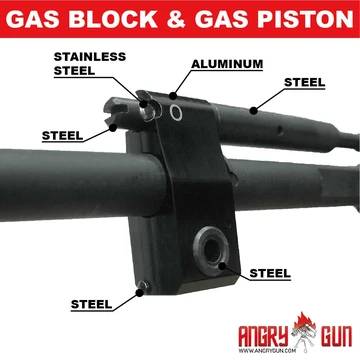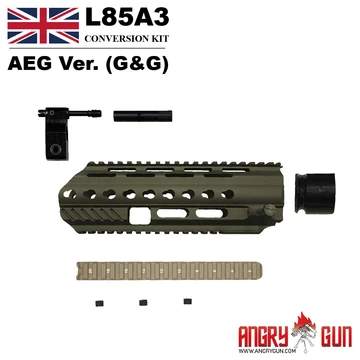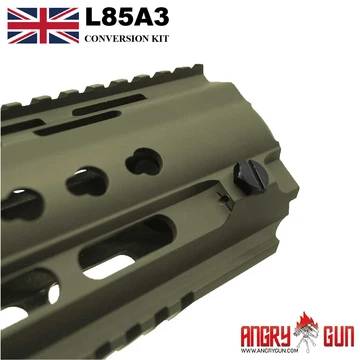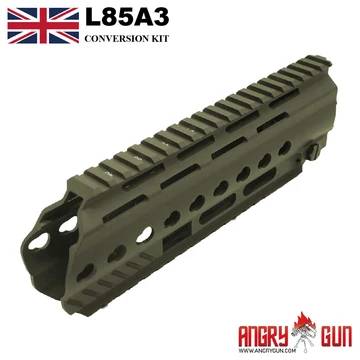 Individual parts of the set are made of steel and 6061 aluminum alloy.
The price for the set on the manufacturer's website is 1500 HKD. 

Sources: angrygun.com, quora.com, ukdefencejournal.org.uk