Do you want to start school in a tactical style? You can count on us! We reduce prices of bags, backpacks, and other EDC accessories. However, the new school year, doesn't mean the end of airsoft games, so we have over 2200 products up to 82% OFF, including replicas or accessories! Choose something for yourself!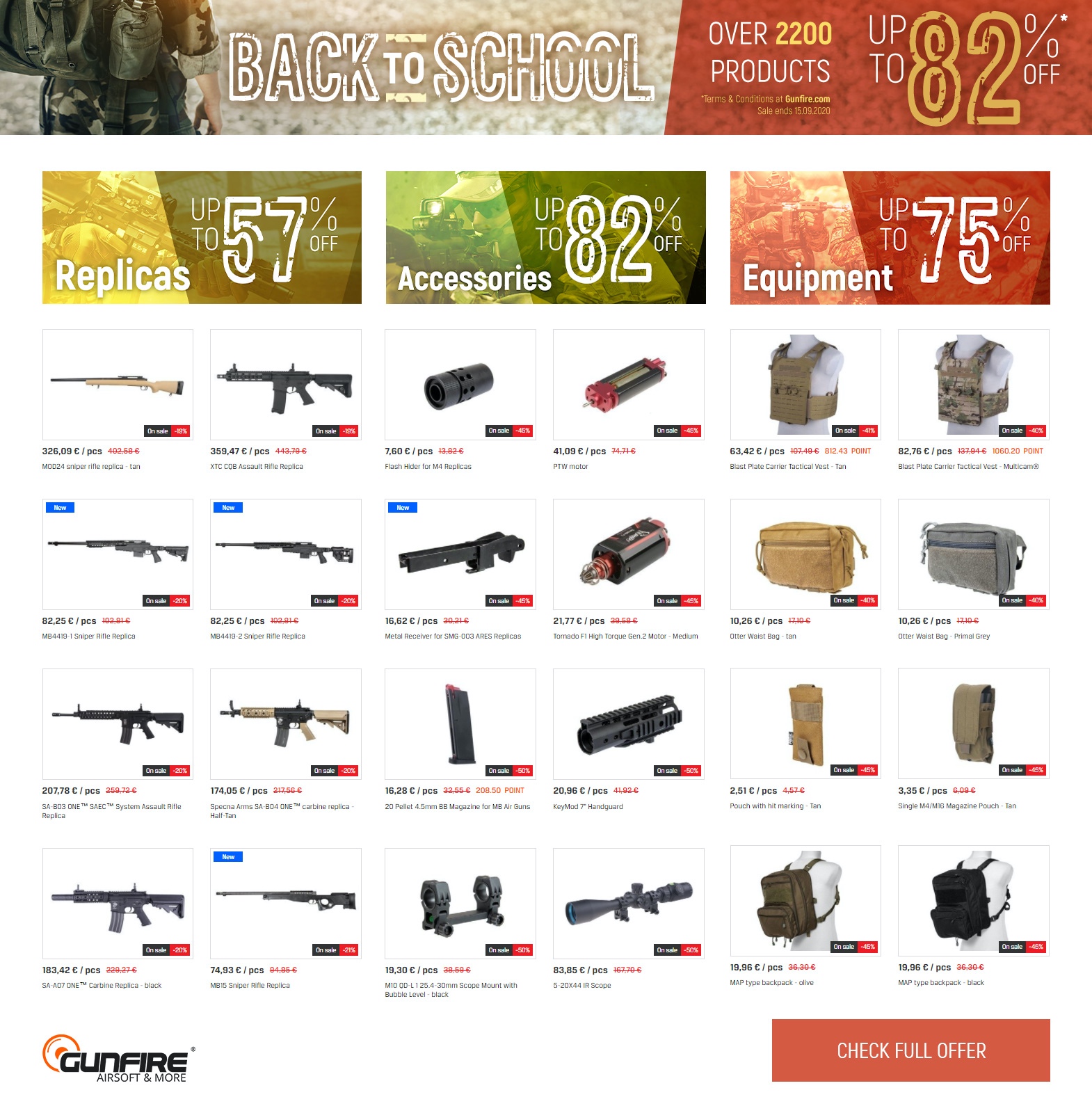 New arrivals from Specna Arms! We restocked our warehouse with a several dozen models from the Specna Arms ONE ™ line. Among them are the AR15 style and H-Series carbines with the Enter & Convert/SAEC™ quick spring change system.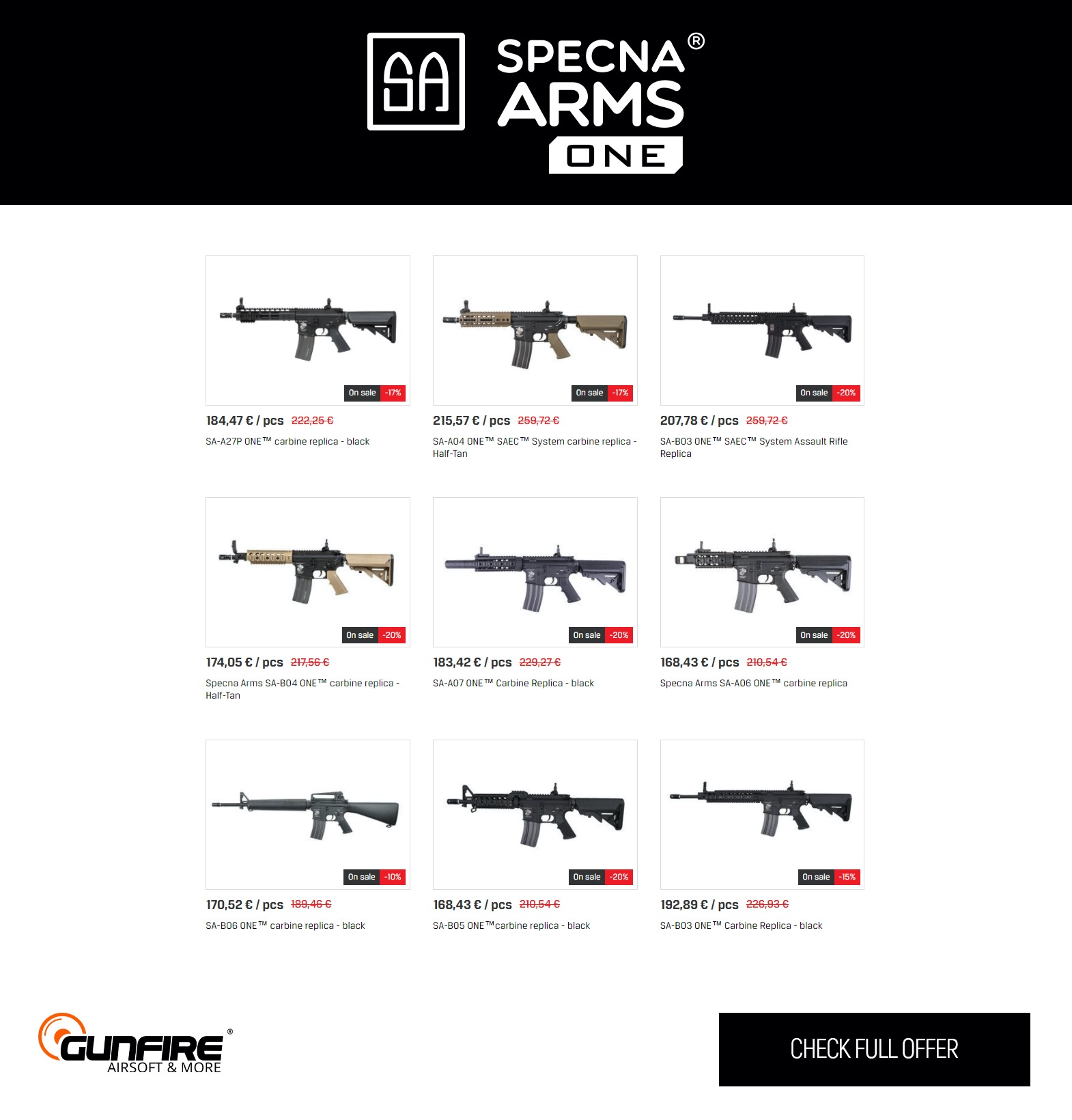 New deliveries at Gunfire include not only replicas and parts, but also tactical gear. We've just received a large batch of vests, pouches, IPSC belts, helmets, T-shirts and tactical mugs with RIS rail from Emerson Gear. Their products are made of durable Nylon and Cordura, also in the original Multicam® and Multicam® Tropic camouflages.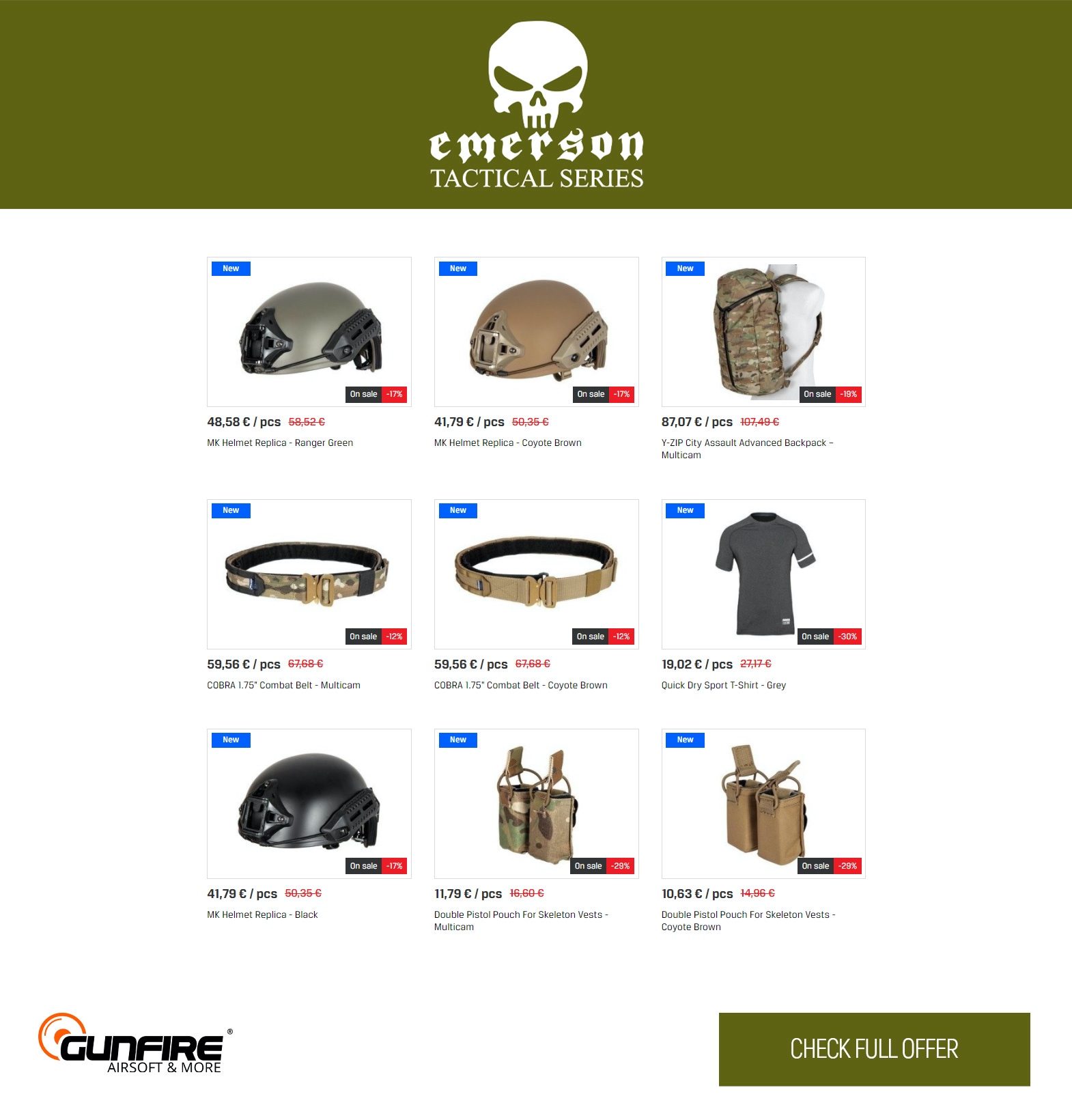 The Taiwanese brand Maple Leaf is a real specialist in the production of hop-up buckings and other accessories for replicas. In the latest delivery, we have restocked many types of buckings for GBB and AEG replicas, including the popular Macaron, Super Macaron, Wonder, Hot Shot, or Hybrid. The delivery also included precision barrels from the Crazy Jet series.