VFC has presented a new GBBR replica
Some time ago we have written about modifications to the USASOC commando carbines in the form of the URGI (upper receiver group-improved), i.e. a new upper receiver with a handguard in the MLok system by Geissele Automatics. Changes to the weapon (especially visible in the form of a new handguard) were introduced as a result of a tender for a successor of the RIS II system mounted on US ARMY commando carbines.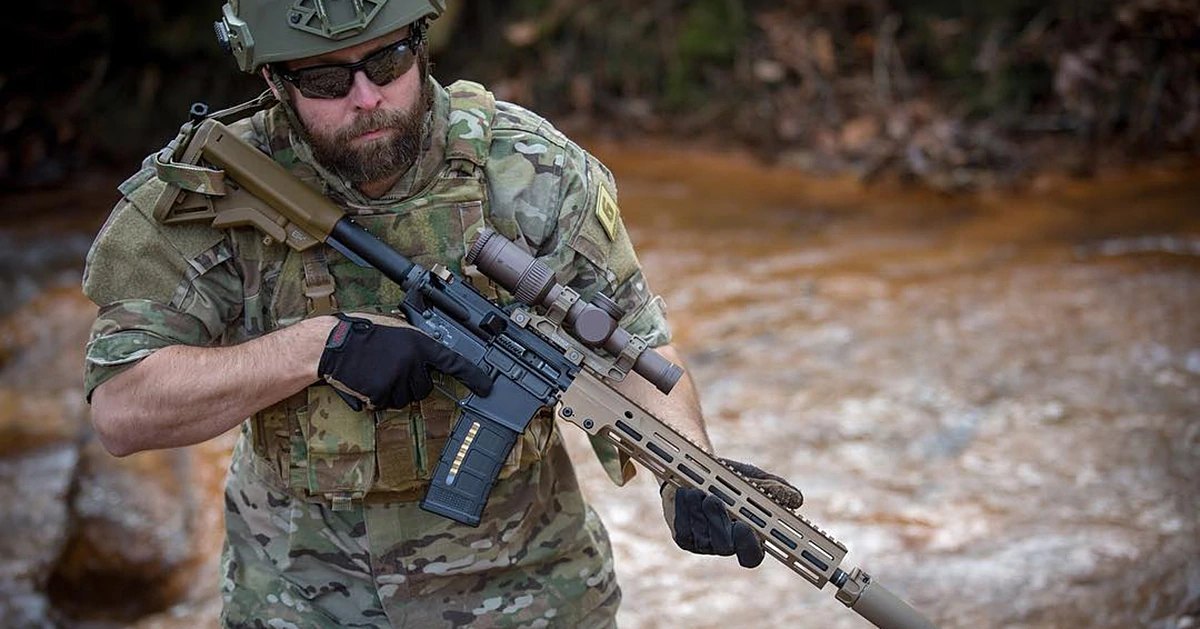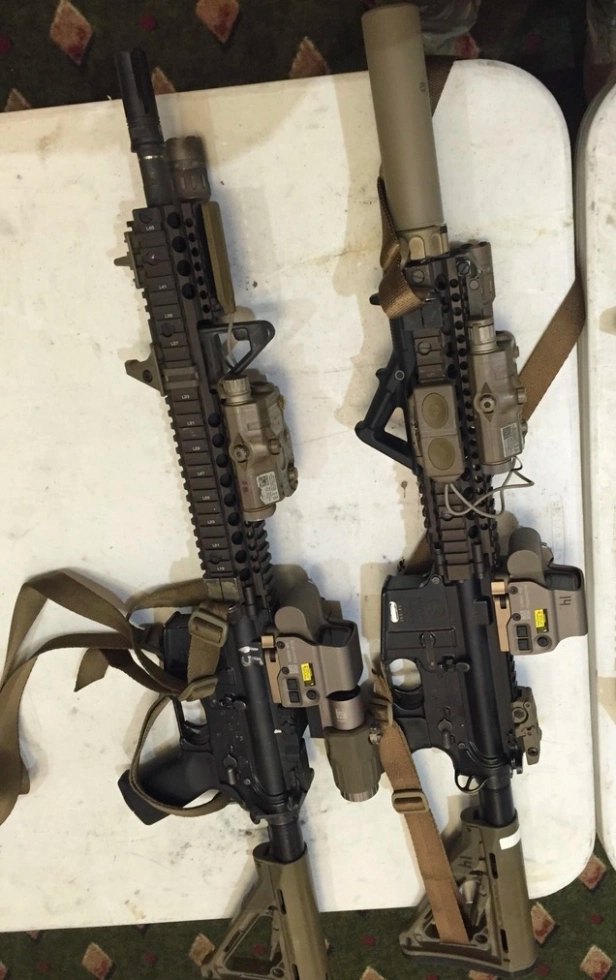 VFC, following the trend of keeping up with new products on the firearms market, has announced the release of the GBBR replica of the VR16 URG-I Carbine/CQB series carbine.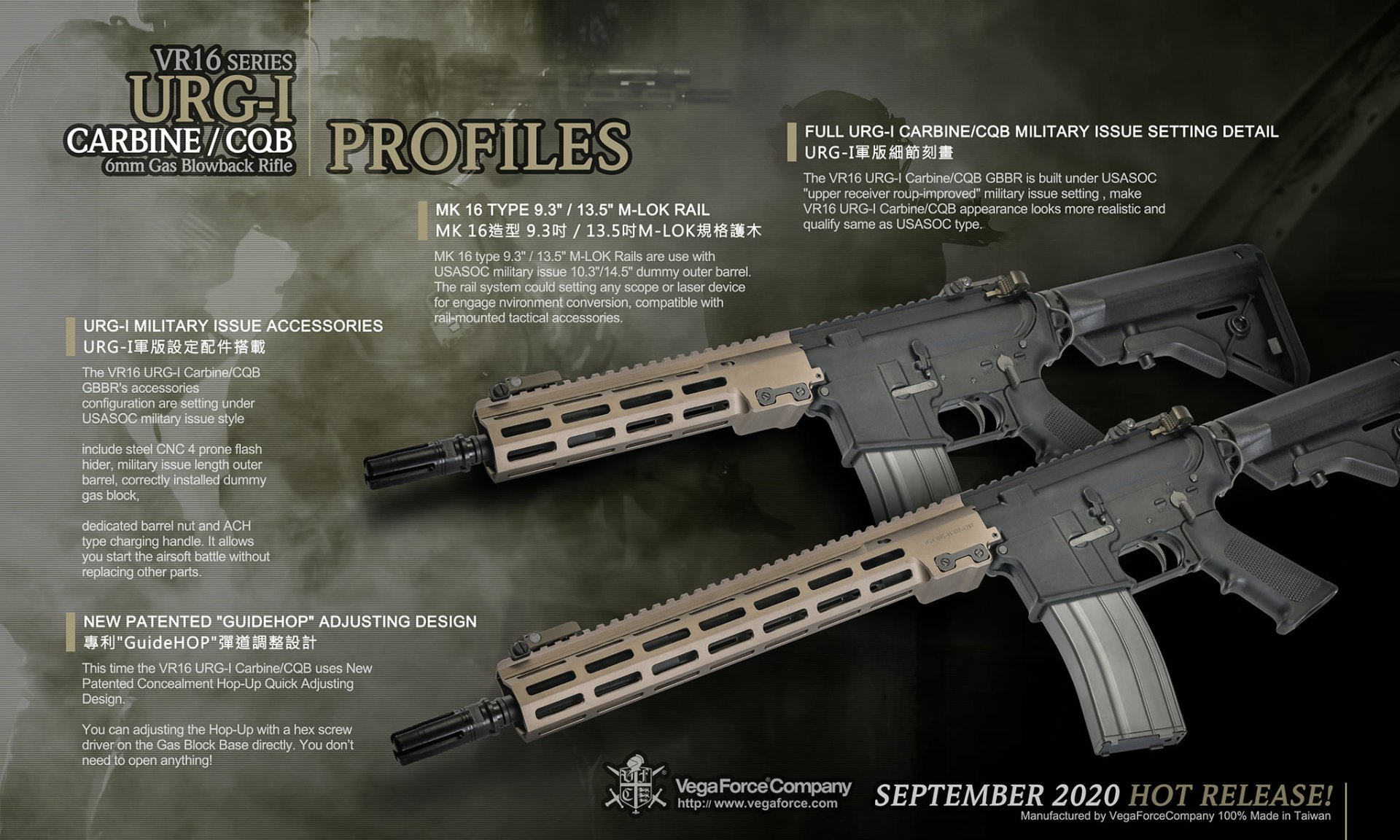 The replica will be available with 10.3 and 14.5 inch barrels. The replica comes in the configuration used by USASOC operators, i.e. equipped with, among other things, a 4 prong flash hider in the Surefire Socom 556 style, a double-sided charging handle, anodized in DDC color - a replica of the real carbine made by Geissele company, a correct gas block and a barrel nut that keep the look of the original. The replica, depending on the version, is equipped with an MLok handguard, a replica of the MK16 (DDC) Geissele rails, with a length of 9.3 or 13.5 inches. The replica also has a refreshed special forces stock by B5 Systems.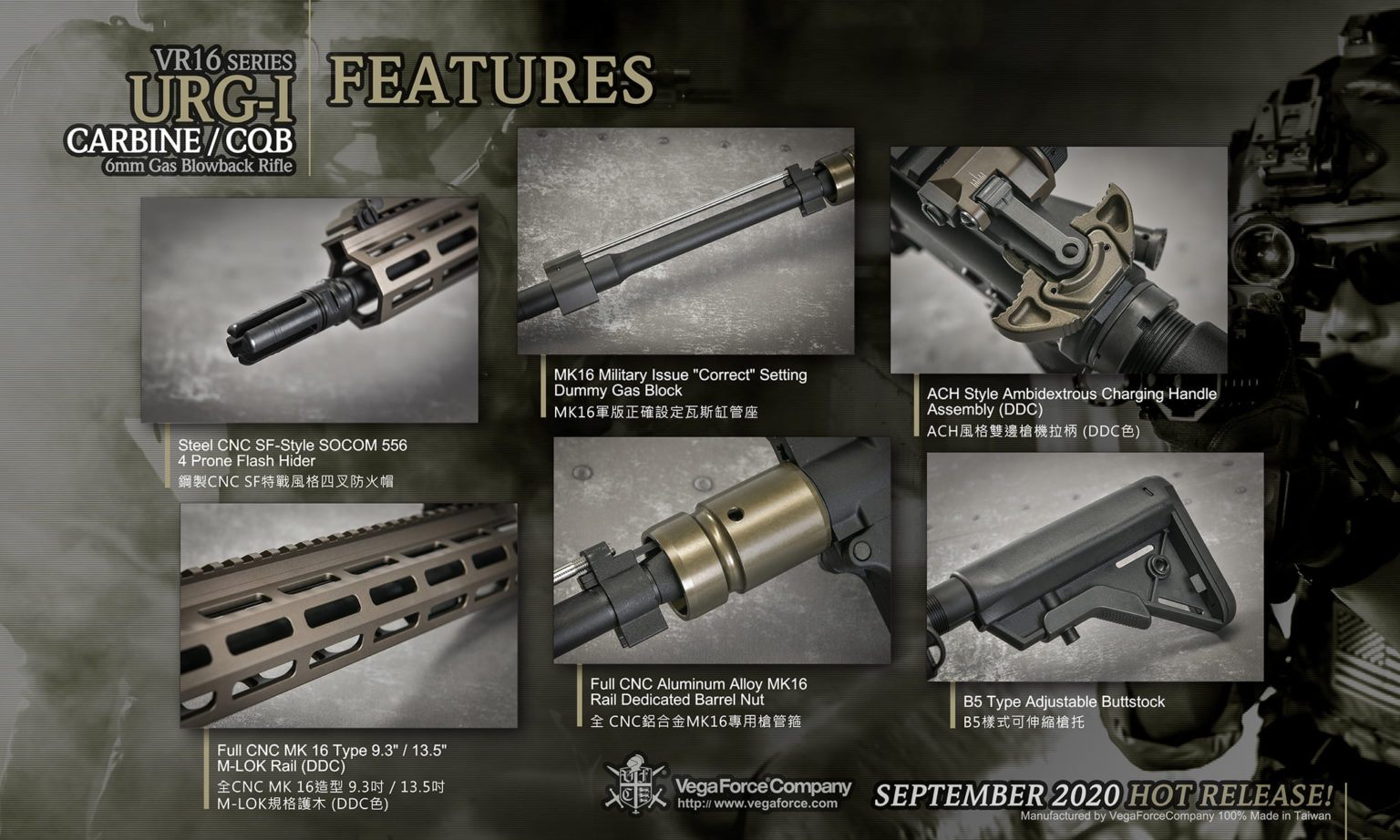 Airsoft parameters and solutions also bring some novelties. The carbine is equipped with a new Hop-Up adjustment system, patented by VFC, called "Guide HOP". The adjustment is made using the included hex key and the screw located in the gas block of the replica. In addition, the new VR16 URG-I features a steel trigger unit, a heavy buffer, to ensure stability and repeatability of shots and a new GI Style magazine with a hidden gas valve.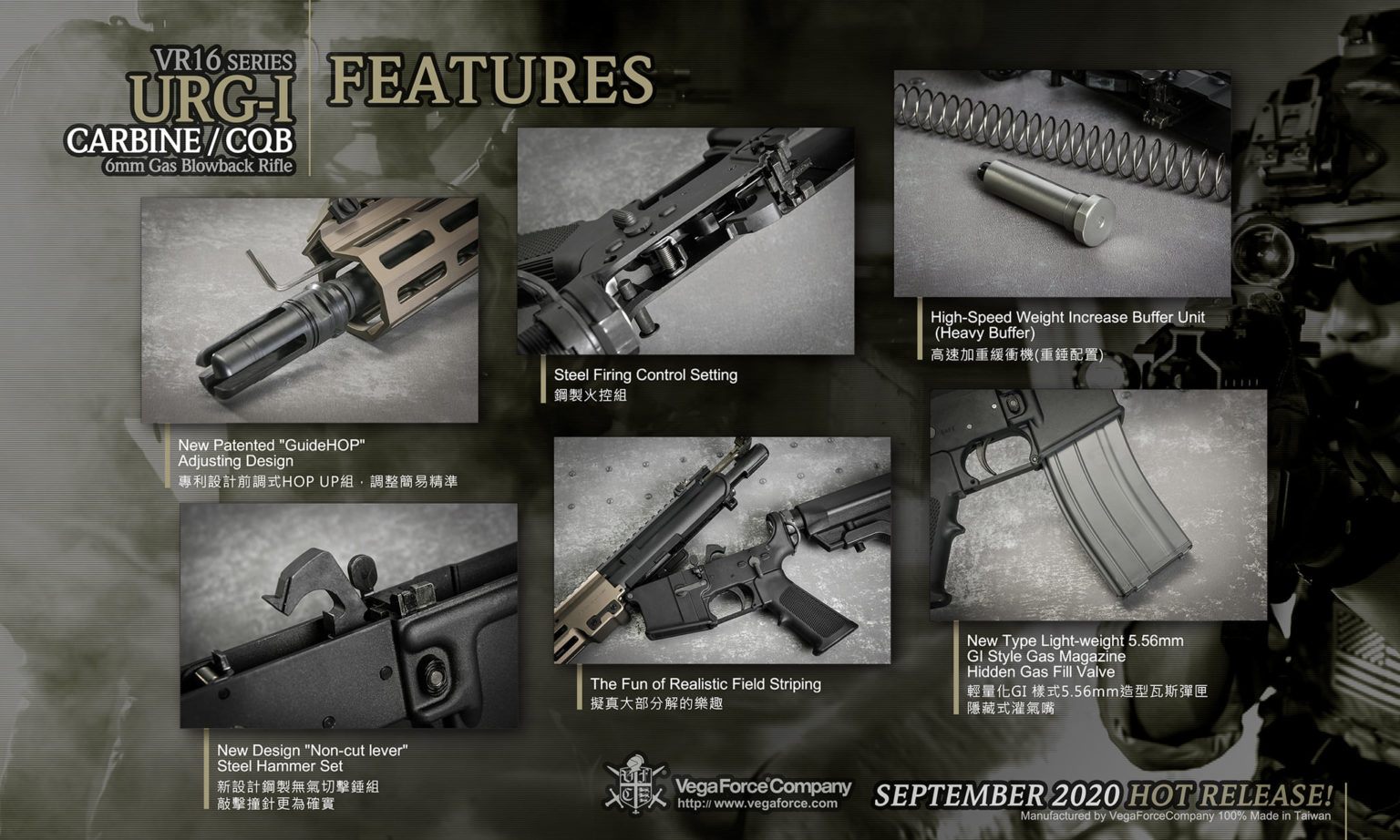 At the time of writing this post, the price of the new VFC carbine is unknown.

Sources: thereptilehouseblog.com, airsoft-milsim-news.com,  vegaforce.com