The new ASG product is a fully licensed replica of a real firearm, the Steyr Scout rifle - designed in the 1990s in cooperation with the legendary American Marine, Jeff Cooper, in accordance with his Scout Rifle concept.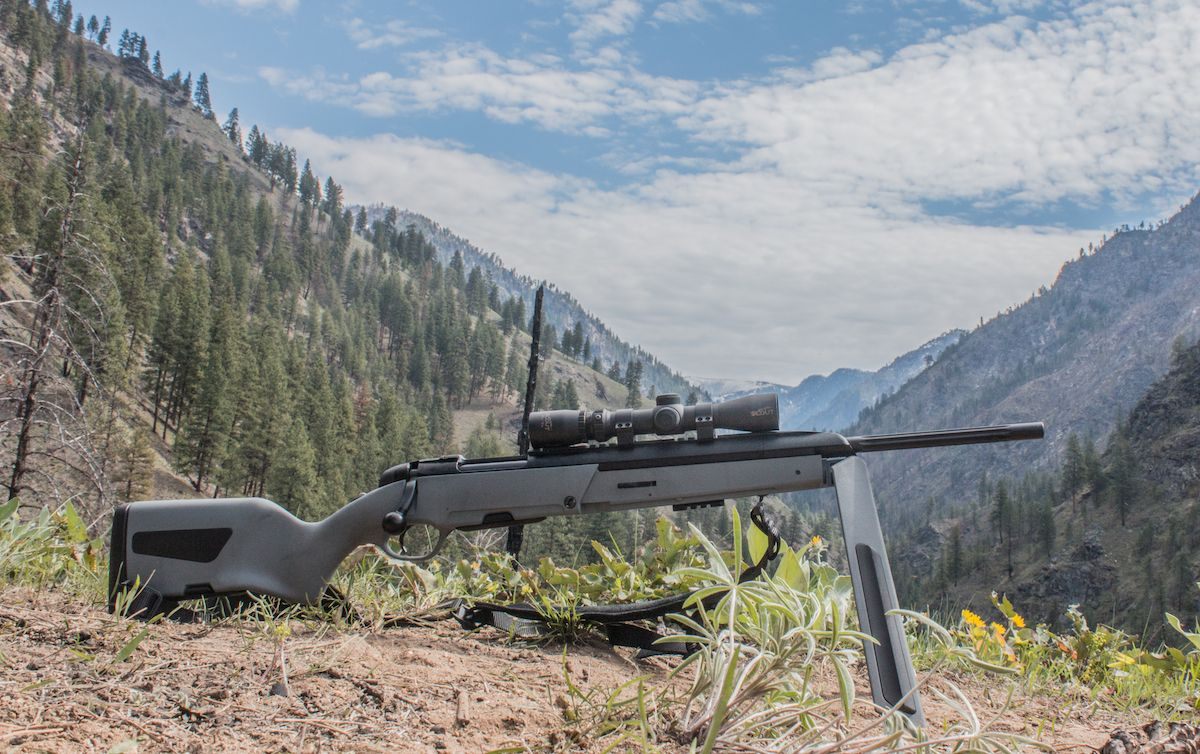 The replica was made in accordance with the VSR standard and is equipped with a high-capacity metal cylinder that maintains high air pressure each shot. It also has an almost silent cylinder head and piston head. The Steyr Scout also uses an easily adjustable Hop-Up lever and TDC adjustment, allowing for precise Hop-Up positioning. According to the manufacturer's assurances, the replica is perfect for firing using heavier BBs, such as 0.36 g and more, thanks to the appropriate construction of the Hop-Up chamber.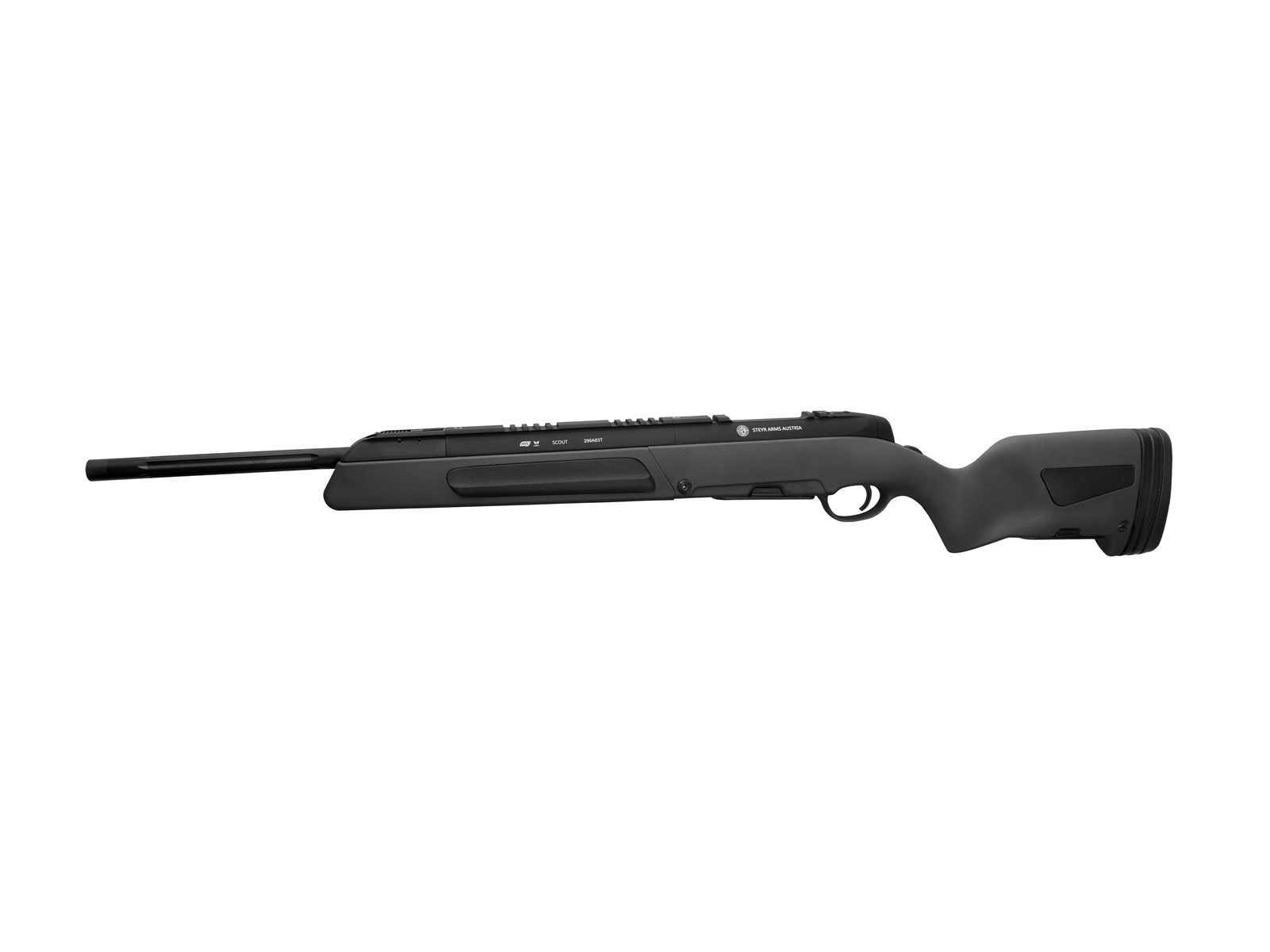 The manufacturer informs that the replica is ready for installation of an M190 spring, which, combined with an extremely light trigger, ensures easier operation and greater repeatability of shots.
Inside, there is also a metal piston with double swivel rings, a quiet cylinder head and a piston head with an air brake, a 9 mm stainless steel spring guide with a swivel ring and a steel cylinder of increased capacity.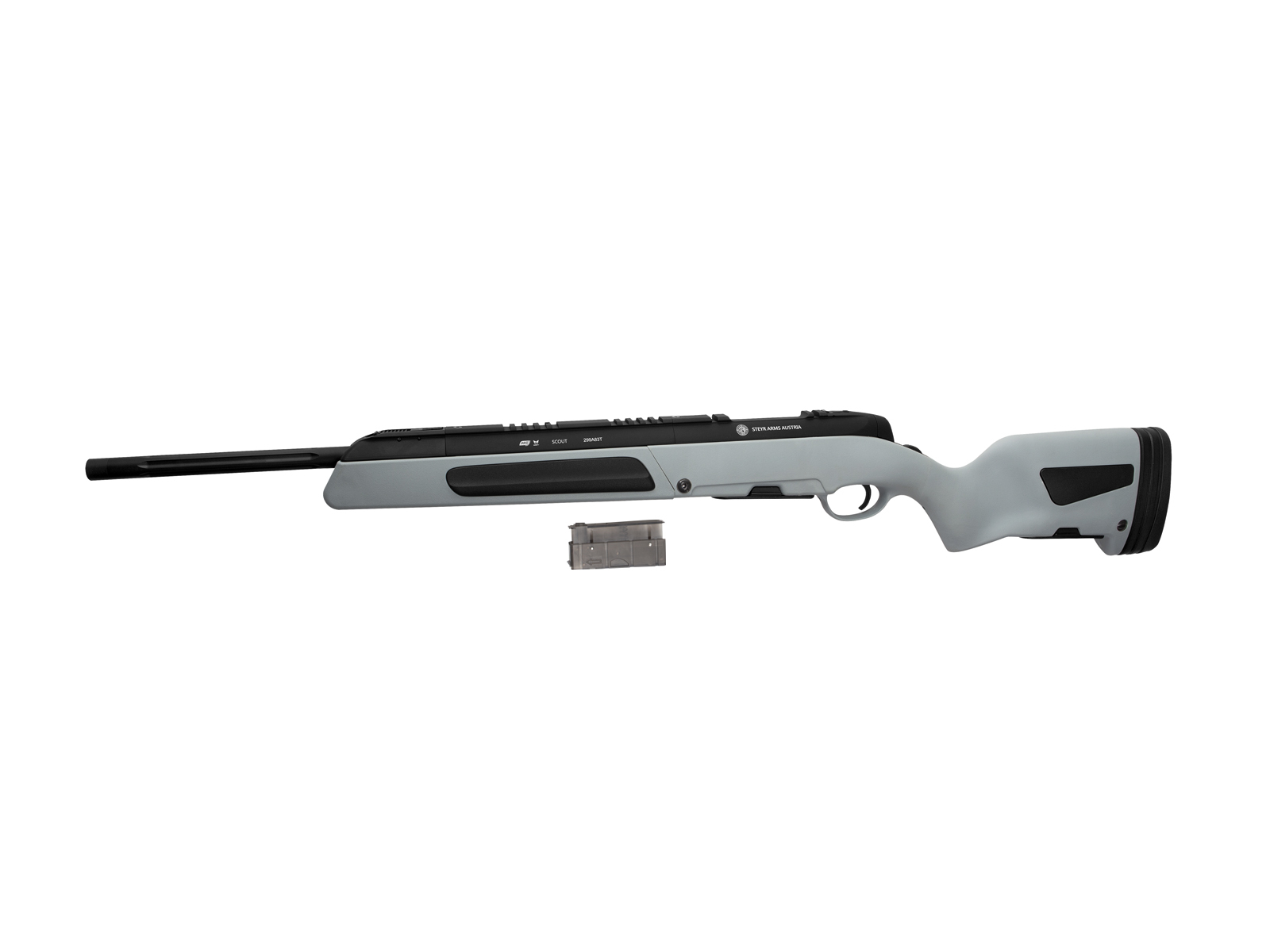 Externally, the rifle is equipped with a high-quality polymer stock with an integral, foldable bipod. The stock also features several QD points for mounting carrying sling swivels, and in the rear part of the stock there is a hidden compartment for an additional magazine and small tools needed to adjust the replica.

The rifle is equipped as standard with a picatinny rail for mounting optics and folding iron sights.

The Steyr Scout outer barrel is finished with a 14 mm left-handed thread, which enables fitting of various types of silencers or other muzzle devices.
<iframe src="https://www.youtube.com/embed/jpgXM_bGflY" width="560" height="314" allowfullscreen="allowfullscreen" />
Specification of the ASG Steyr Scout replica:

Length - 1000 mm

Weight - 2950 g

Magazine capacity - 32 BBs

Muzzle velocity - 450 FPS (using a 20 g BB)

Energy in joules - 1.82 J

The replicas are available in black and gray. The prices, despite the announcement of the start of pre-orders, has not been announced...


Sources: actionsportgames.com, steemit.com