Spring gear inspection? Stock up on airsoft supplies at Gunfire and save up to 86% on over 2,600 products! Amoeba, Armored Claw, Cyma, FMA, G&G, WE and many other brands in the Spring Sale offer!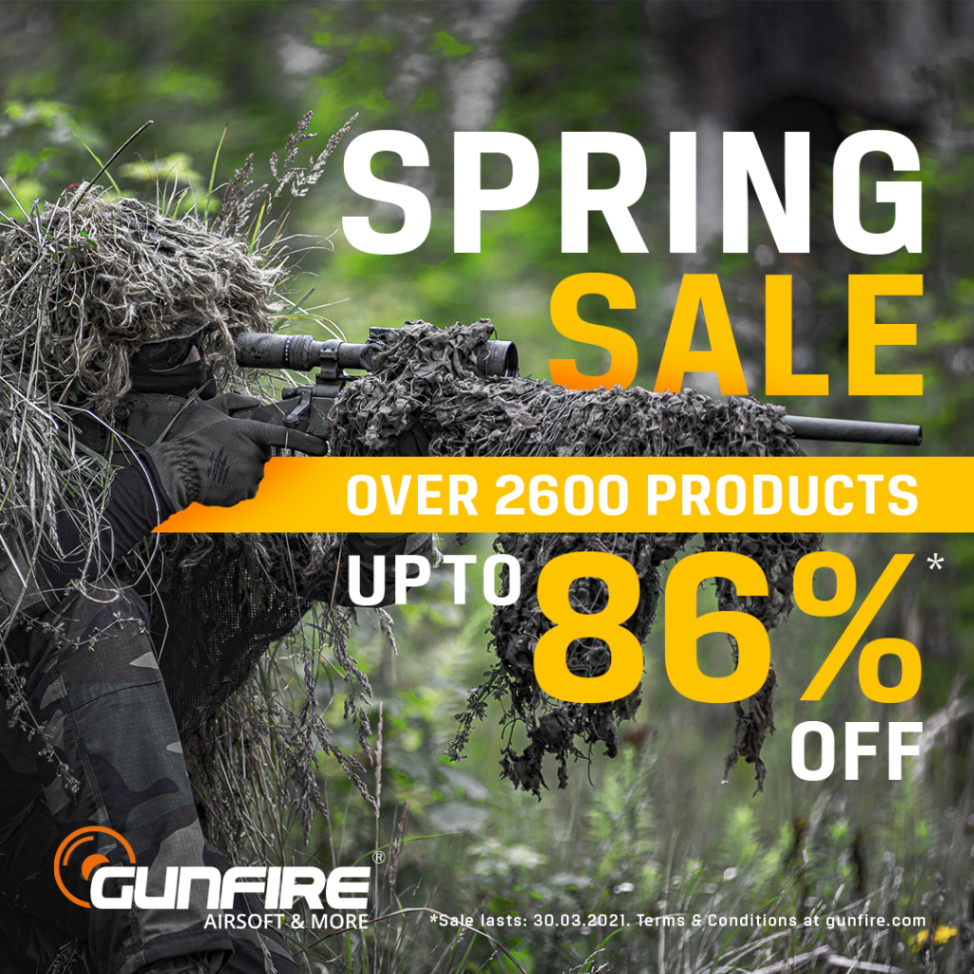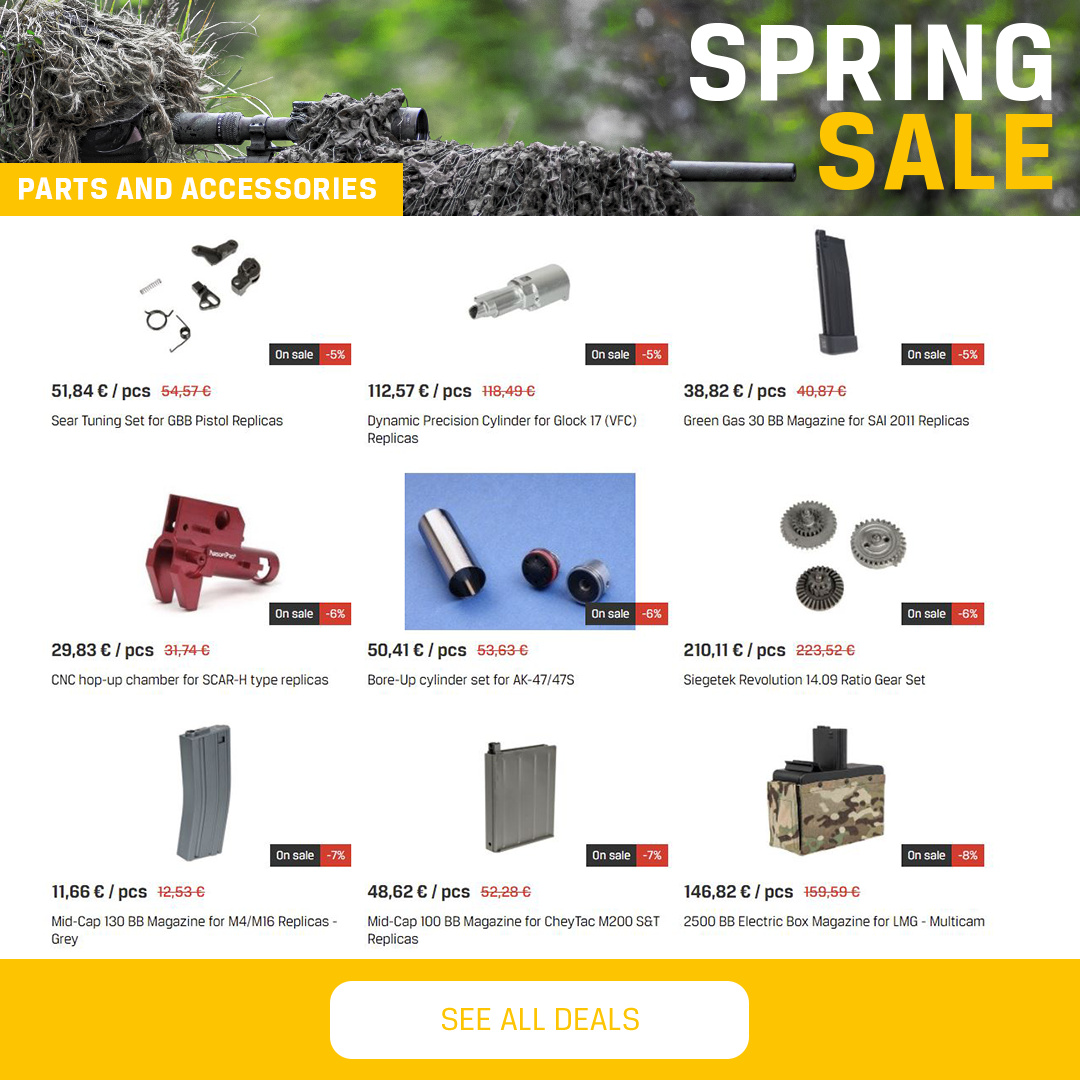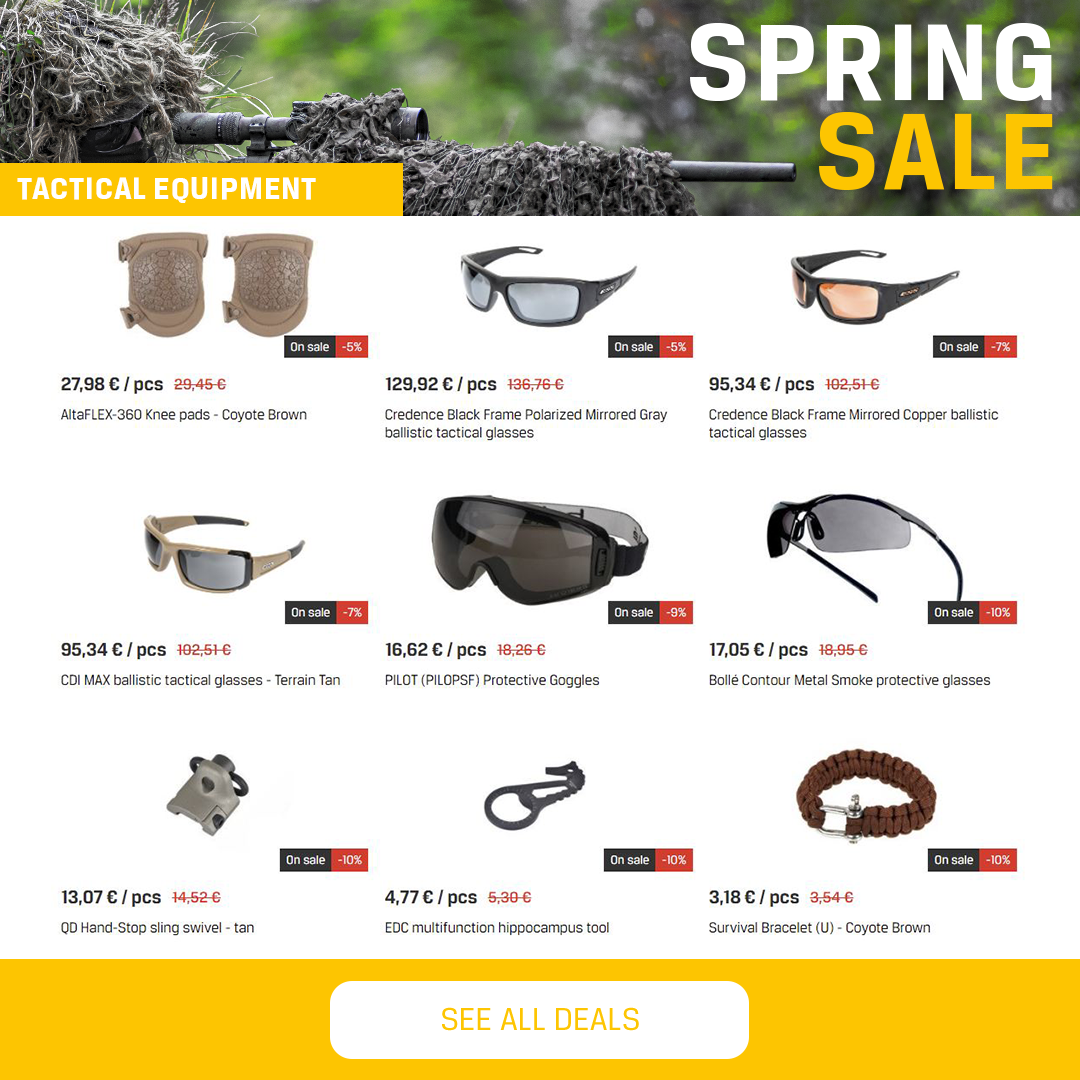 The SA-249 CORE ™ series of replicas was designed for all players who need high firepower and, at the same time, want to remain mobile during the game. Specna Arms CORE ™ machine guns are made mainly of polymer to reduce their weight and make the gun handier. The replicas are powered by a full-size, metal, and reinforced gearbox of the M249 type. The gearbox is characterized by high durability and is ready to withstand heavy loads connected with intense suppressing fire. It also features the ESA™ quick spring change system. The SA-249 CORE ™ machine guns can be fed from a large-capacity electric BOX magazine (included) or standard STANAG airsoft magazines.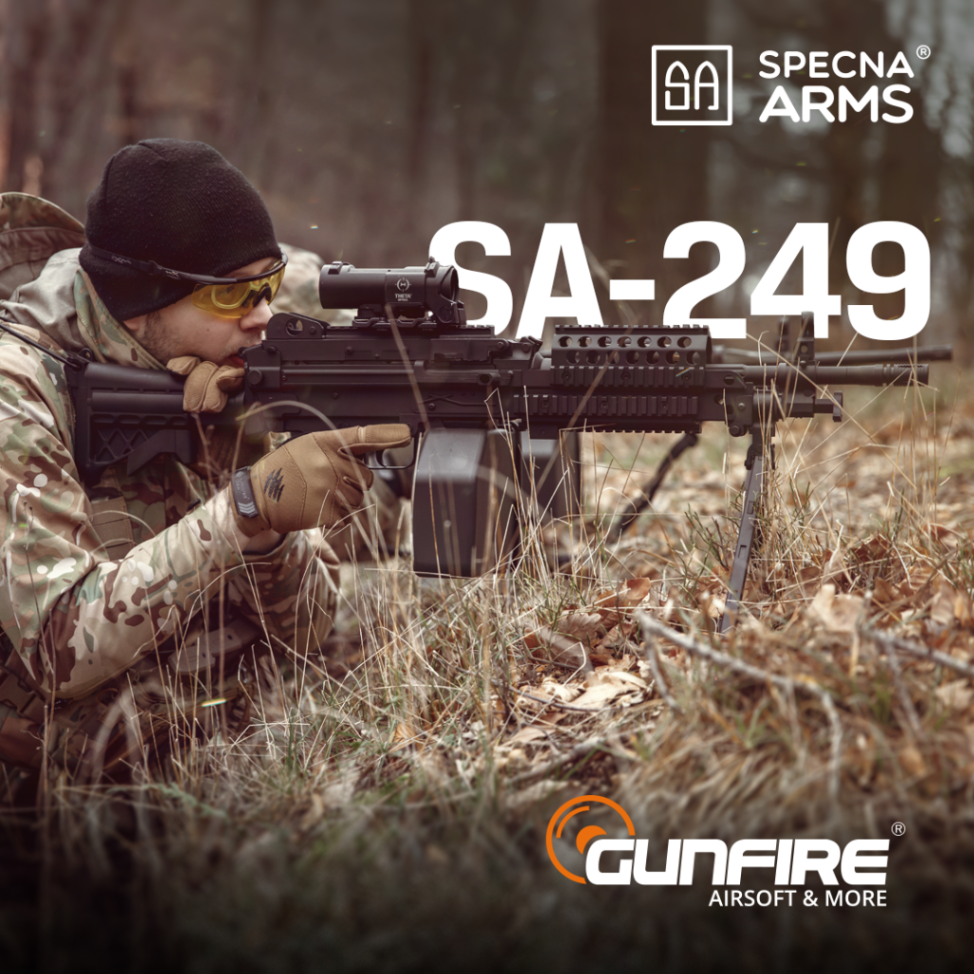 We have just received a large supply of great Action Army AAP01 Assassin pistols powered by green gas. Moments after the premiere, these replicas became a real hit among players using GBB models. In our offer, you will find them in Full-Auto and Semi-Auto versions.