Nuprol has announced more P226 replicas in its offer. The manufacturer is Raven Airsoft which, after the P226 series in a more practical version, has released a more classic one, without a 20 mm rail under the barrel for accessories.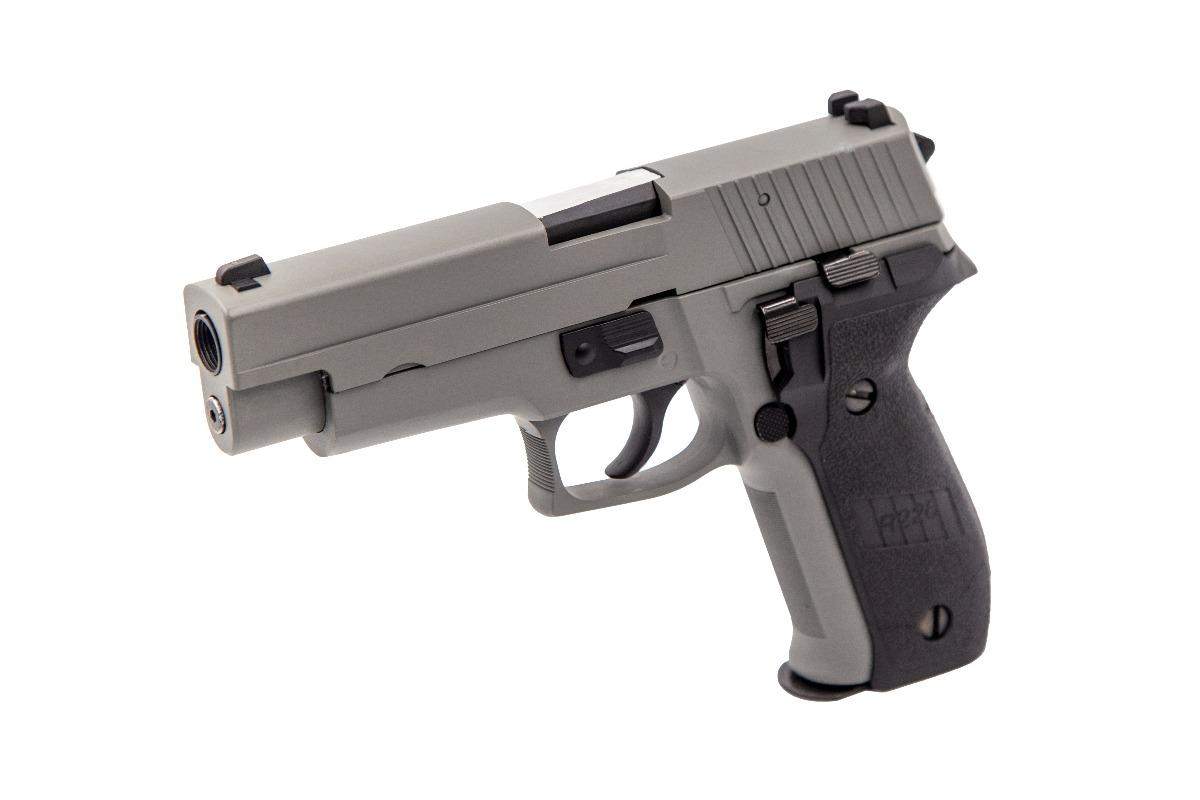 The offer of P226 replicas of this manufacturer is quite broad due to the aforementioned versions with or without a rail under the barrel, the option with a factory-mounted Raven RMR BDS Sight (which is available in black and sand color versions) instead of a classic, fiber optic sights, a wide the choice of replica colors (black, sand, gray, graphite, green, blue, chrome and gold), the frame in black or a selected color of the slide. The manufacturer is proud of using powder/electrostatic coating technology with increased abrasion resistance. It is probably not Cerakote, but it is difficult to confirm this information.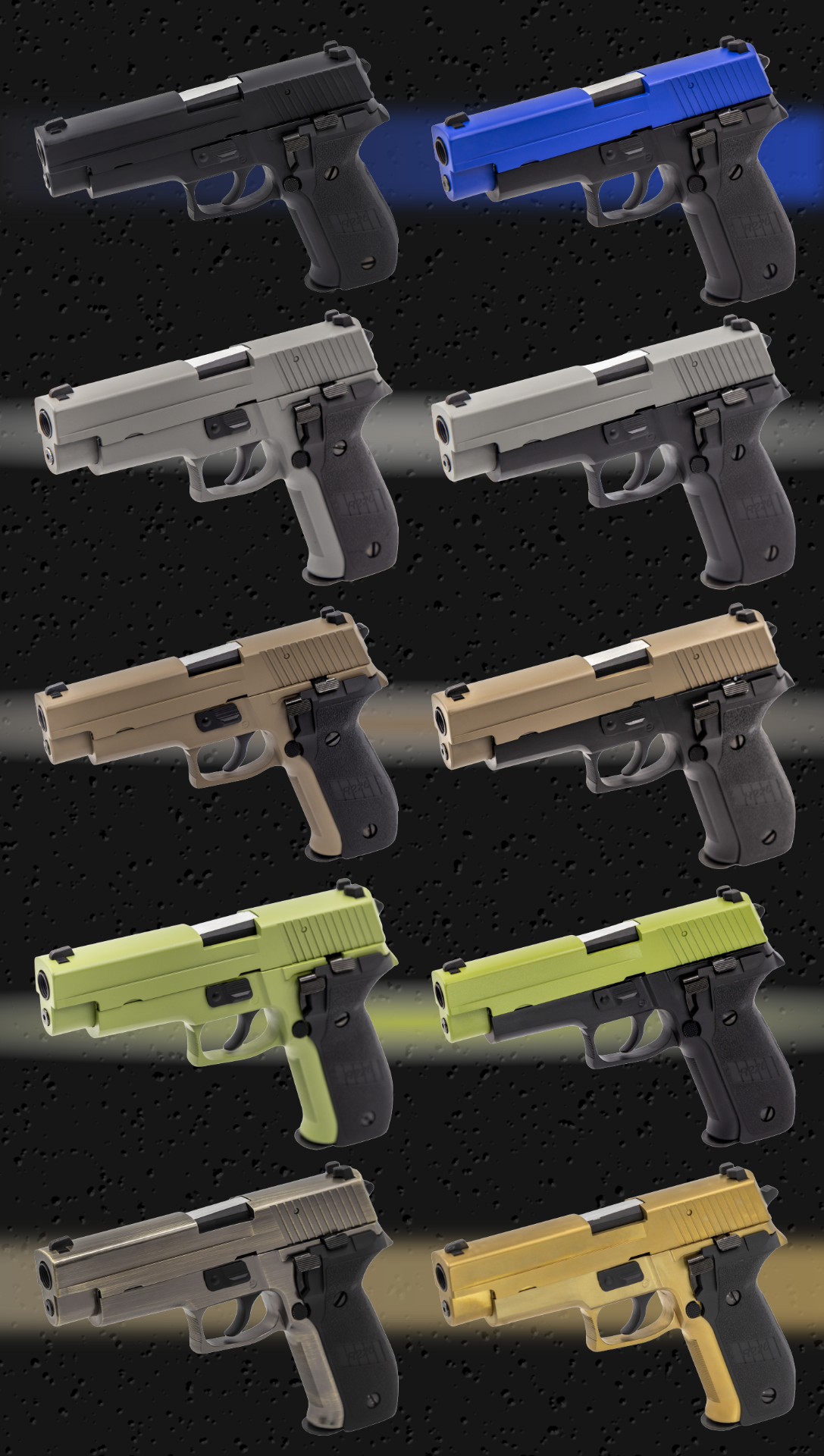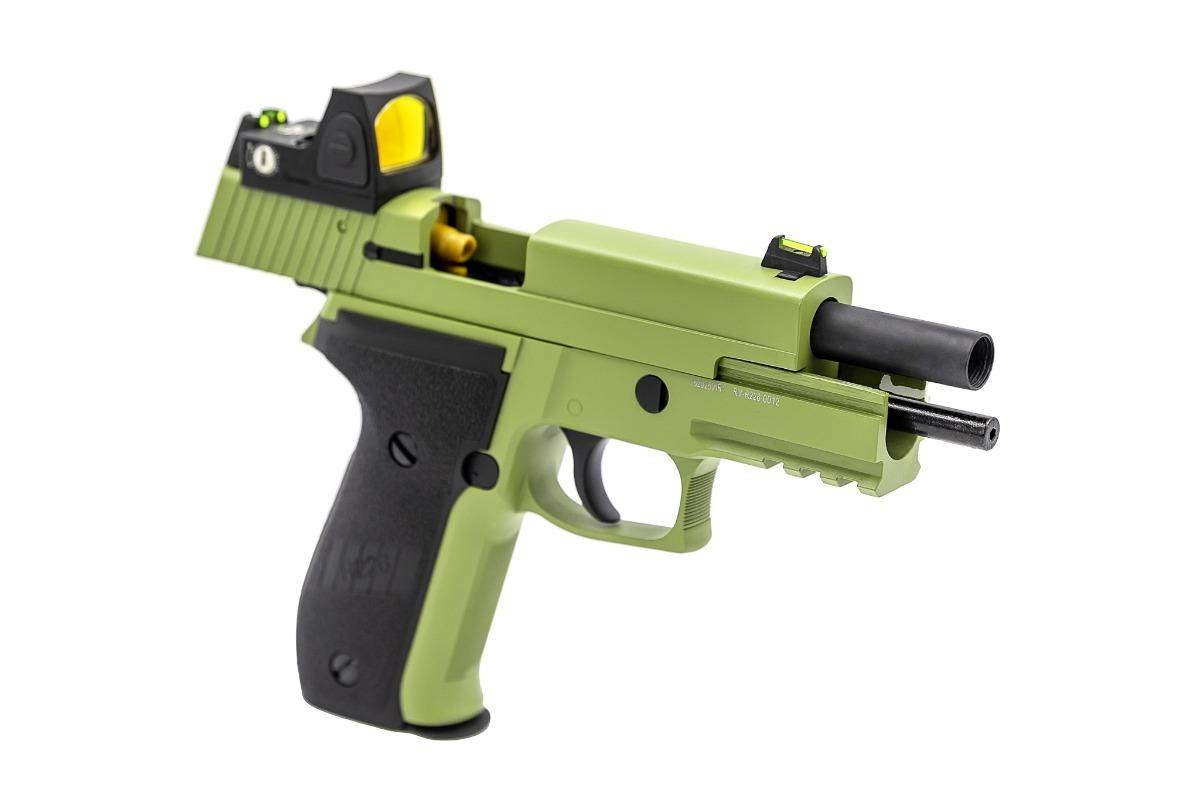 As standard, the replicas are equipped with black polymer grips. The replicas have a muzzle velocity of 300-330 fps, a metal structure, a working decoker lever, a texture on the grip and a Double Action trigger mechanism. The replicas do not have the original markings. They are available at the Nuprol store.