During the TAIWAN MOA EXHIBITION 2022, Acetech showed off a dedicated module for Glock pistol replicas. This device combines the functions of a tracer, a flashlight and a laser at the same time.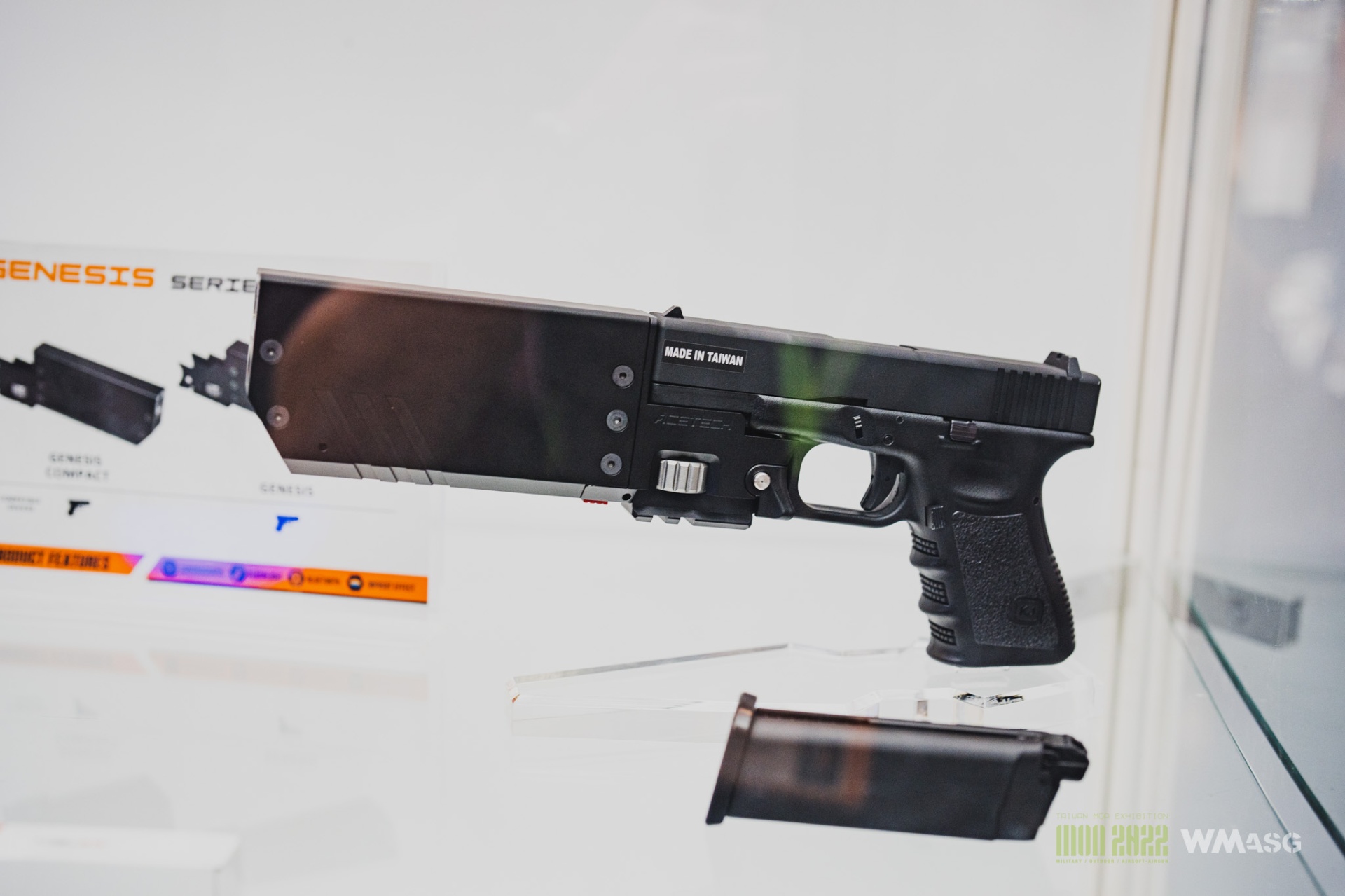 Thanks to the modular structure, it is possible to separate the front part with all devices from the assembly. Surprises are also hidden inside, where we will find a built-in chronograph, the ability to connect the device wirelessly to an application that smoothly controls the color of the muzzle flash. The whole thing is mounted with a dedicated mount, currently available only for Glock 19 replicas.
In addition to airsoft, products for the growing gel-blaster market were also present. In the Brighter series, next to the standard models, there will be one cooperating with gel bullets.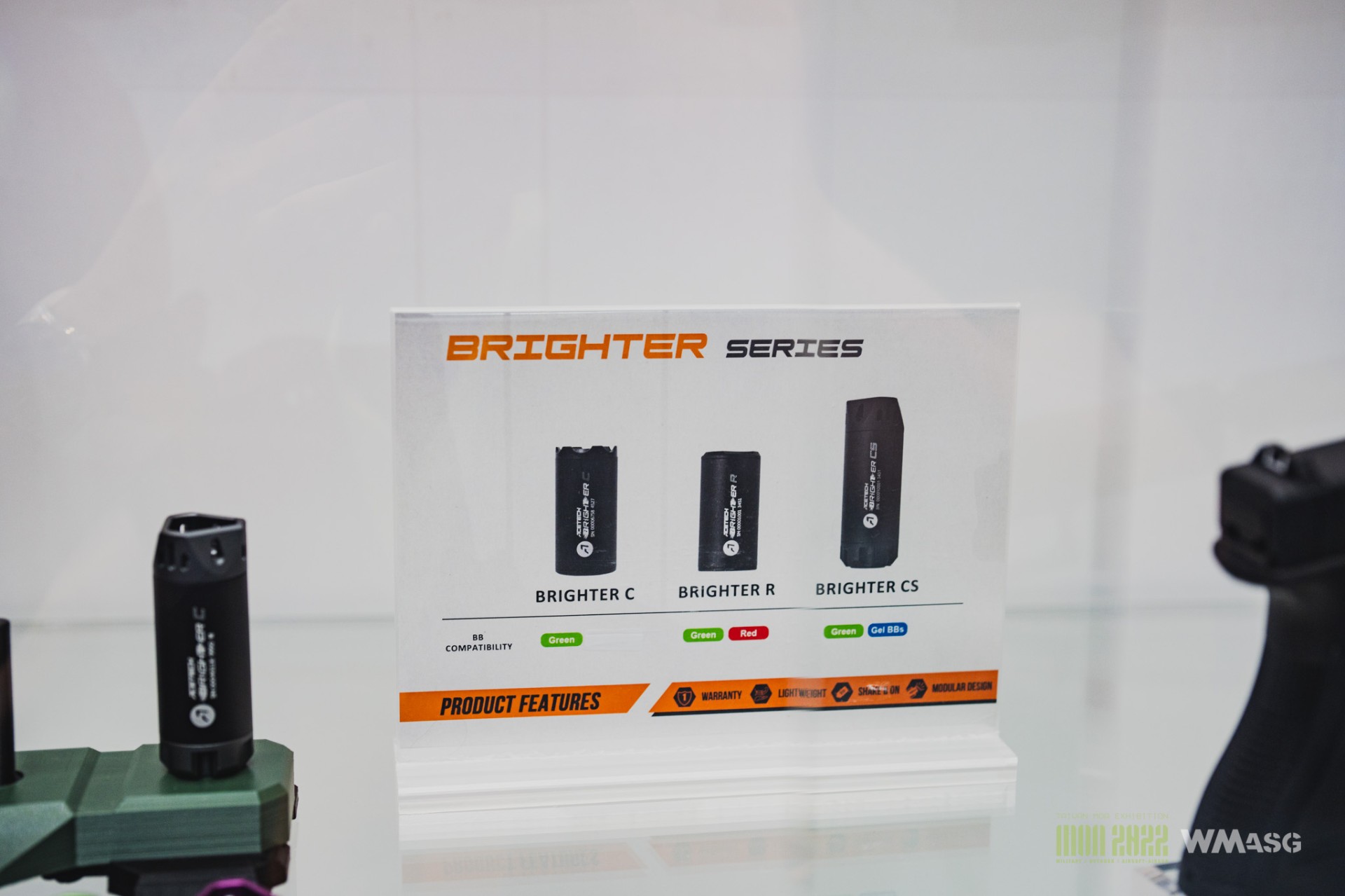 Owners of shotgun replicas will be happy to hear about the upcoming Quark M model with new blue diodes, thanks to which it will be possible to light up both red and green BBs. The same diodes can also be found in other products of this brand.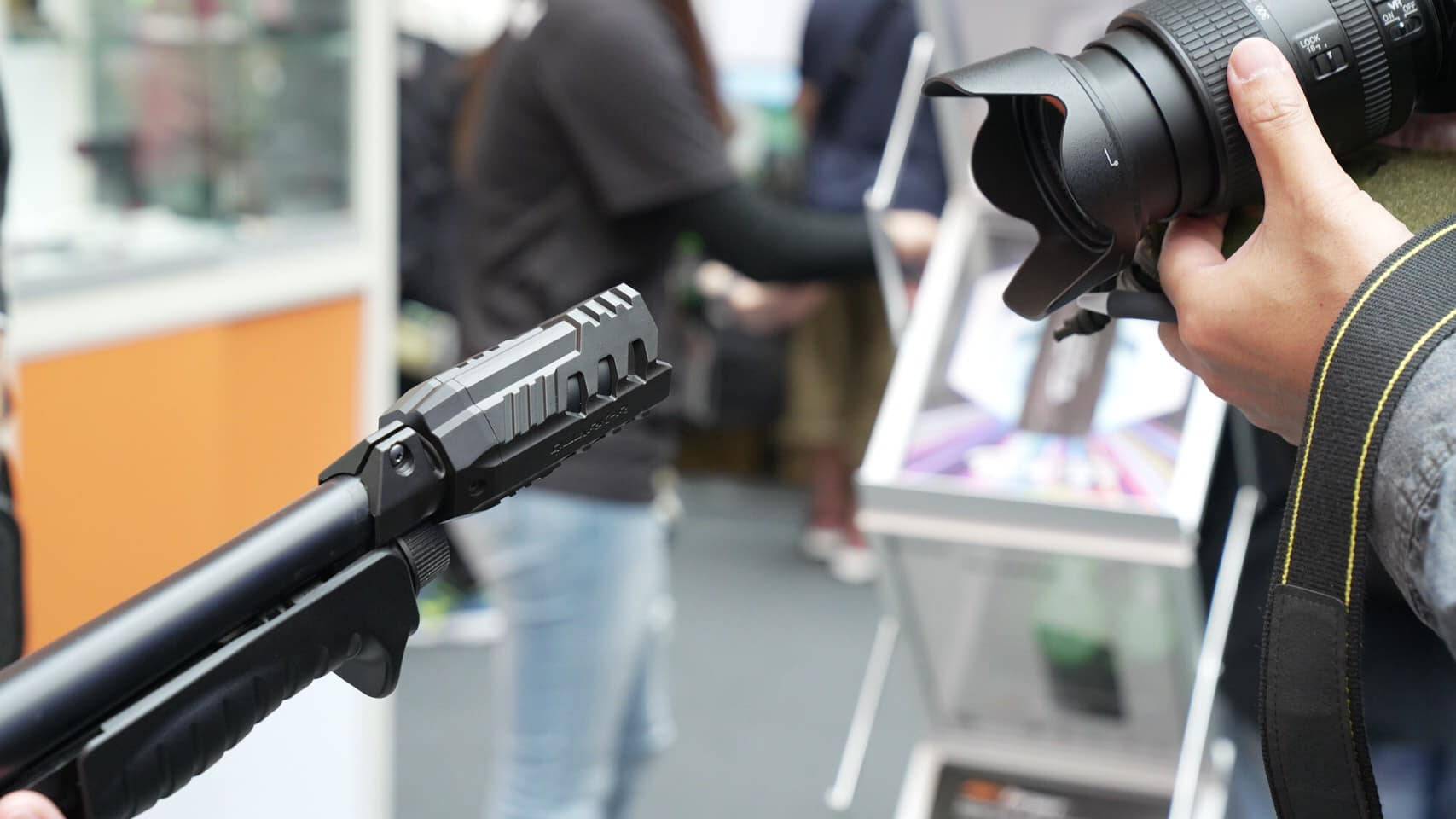 Photo: Acetech
In addition to the above-mentioned novelties, the stand also featured interactive targets, a range of muzzle devices, a chronograph and a mosfet system.