The 3AC FIRTSPEAR TUBES® Buckle Set converts the front hook and loop fastener of 3AC cummerbunds into an easy on/off connection between the front of the belt and the plate carrier's front pockets. Thanks to this, we gain the ability to keep the front flap in a safe closed place, without having to lift it every time. MOLLE-compatible pouches can still be installed directly on the cummerbund side buckle mount. The 3AC FIRSTSPEAR TUBES® Buckle Kit requires no modification to install on a 3" Assault Cummerbund and is completely reversible.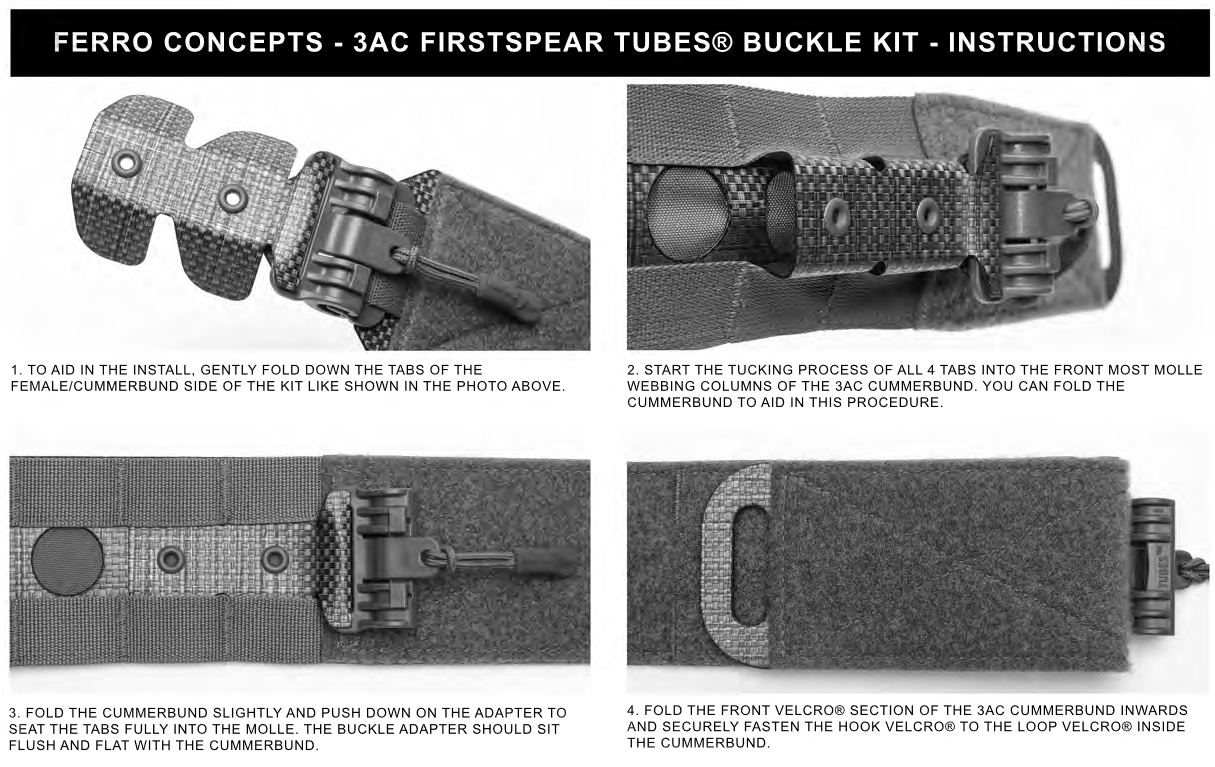 Basic characteristics of this conversion kit:
    Original 2" First Spear Tubes®
   Sold as a pair
    Compatible with Assault Cummerbund 3" belt only
   Made of laser-cut thermoplastic
   Does not reflect IR/NOD light
    No modifications required for 3" Assault Cummerbund
    Plate Carrier is easy to put on and take off
  No loss of MOLLE mounting surface on the belt
    Made in the USA
Principles of operation and use are perfectly explained in the video posted at the official profile of Ferro Concepts on Youtube.