Recently, RedWolf Airsoft's offer has been expanded with a budget replica of a SIG Sauer PCC carbine, the MPX-K, which was released at the beginning of summer.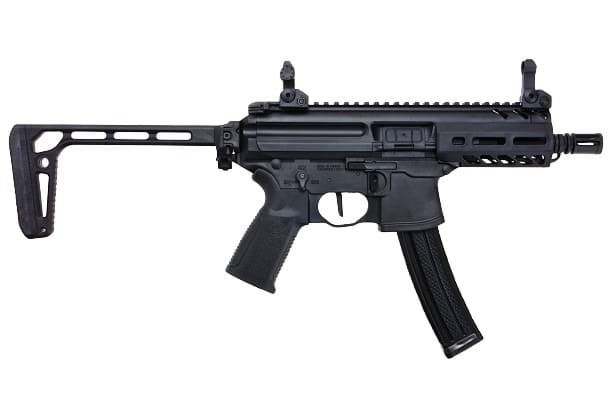 The AEG SIG Sauer ProForce MPX-K Sportline replica is a design created in cooperation with King Arms and SIG AIR. Thanks to this, despite the attractive price, it is fully licensed and has the same markings as the original firearm.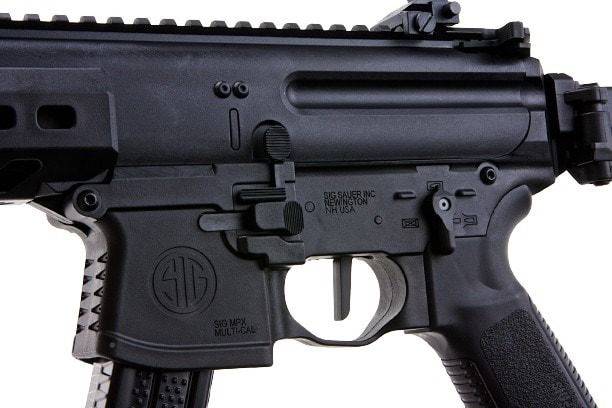 Unlike the full-size, metal SIG AIR MPX, which was created in cooperation with Vega Force Company, the new MPX-K is made of nylon and weighs only 1.6 kg together with the magazine. Equipped with double-sided manipulators, is has a front grip has the M-LOK system and a sinle-piece Picatinny rail on top for mounting optics. The side-folding stock is interchangeable and compatible with those known from the SIG AIR Proforce MCX and SIG AIR Proforce MPX products, as well as those used in the real firearm. In addition, in the place where the stock is mounted on the replica, there is an additional, vertical RIS rail, which allows to use even more solutions available on the market.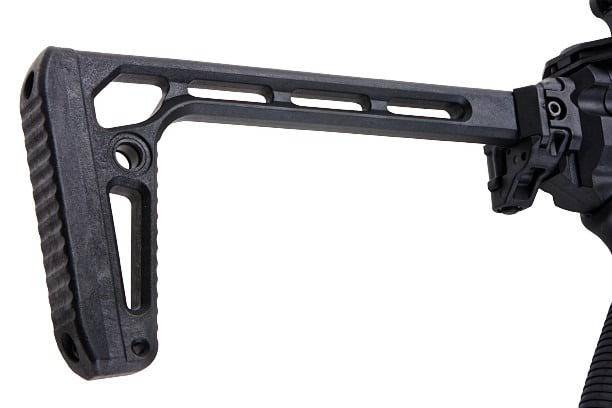 Inside the compact MPX-K replica there is a modified V2 gearbox with a quick spring change system and a rotary Hop-Up chamber. The product has been adapted for use with stick type batteries with a voltage ranging from 7.4V to 9.6V. The wires are lead out to the front of the replica and end with the Tamiya plug. The muzzle velocity using the 0.20 g BBs is up to 300 FPS (0.83 J).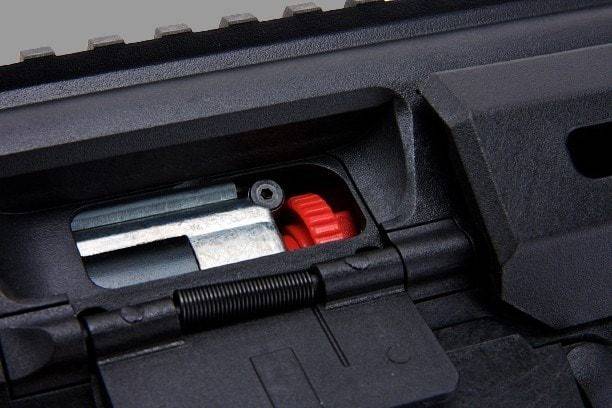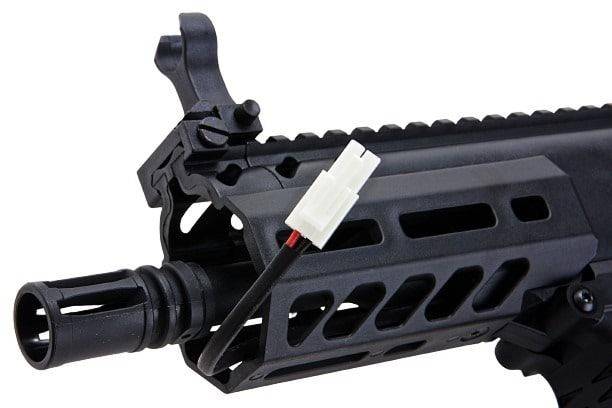 The SIG Sauer ProForce MPX-K Sportline replica comes with a mid-cap magazine with a capacity of 100 BBs and flip-up iron sights. At the RedWolf Airsoft store, the product was priced at 189.99 USD.
Source: RedWolf Airsoft