Rock 2.0, a premiere of a new vest from PSO MASKPOL at MSPO Kielce 2023. The new version of the winner of the Defender 2022 award was shown in the Ranger Green color. Essentially, the new Protective Equipment Company product is a completely new design and has little to do with its predecessor. The main difference is the fact that the its individual parts are modular. Each of them can be used separatelly or with others.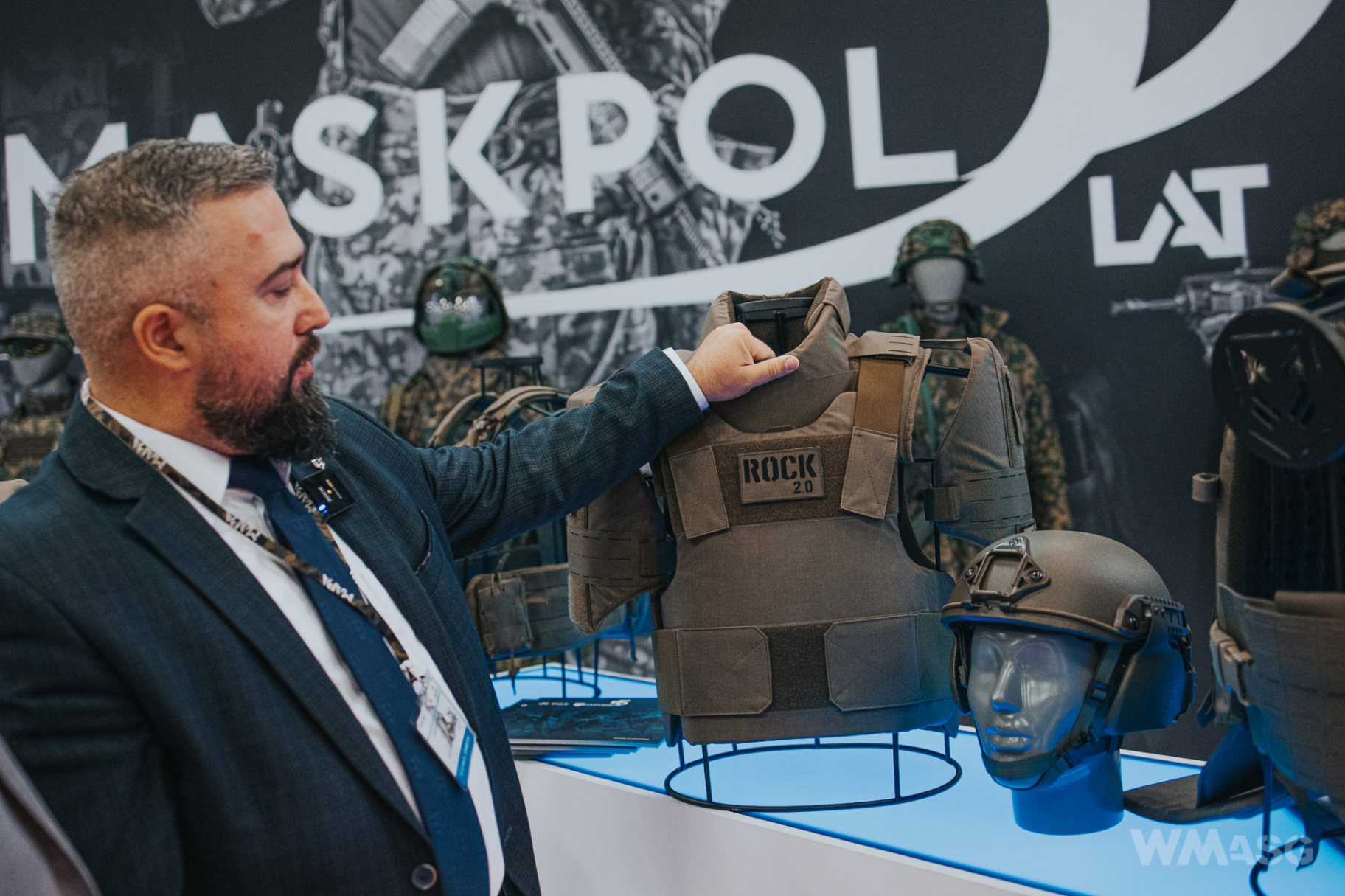 The first line consists of a sheathing with soft inserts providing a broad spectrum of shrapnel protection. The set includes a collar protecting the neck and nape. The shoulders, on the other hand, are protected by quite big shoulder pads. This element has a plate carrier that can used seperatelly.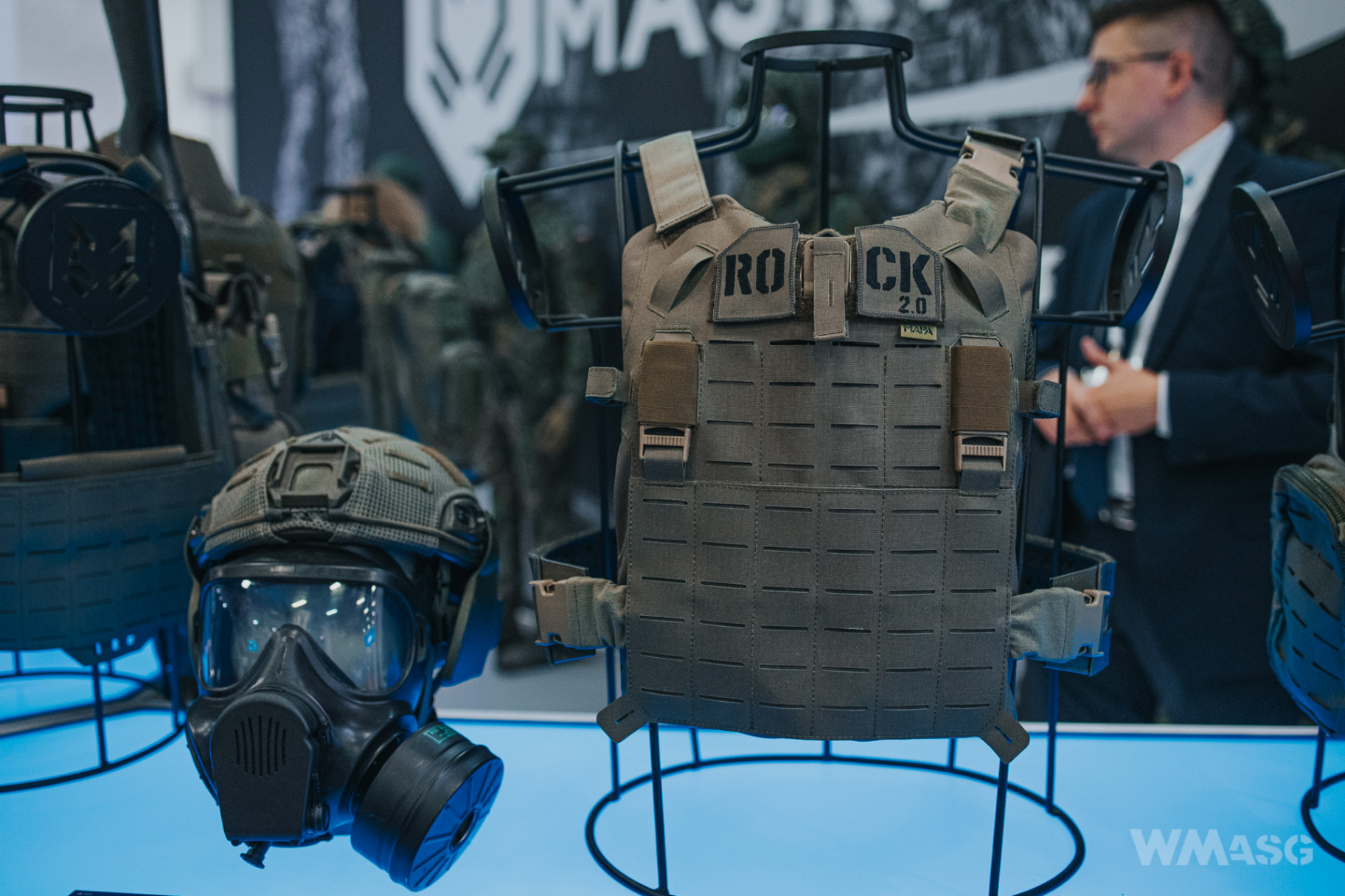 It is possible to use two types of cummerbund - a rigid narrow one and a wide one that can accommodate ballistic inserts that increase protection. Unfortunately, due to the quick-release system used, we are unable to personalize these elements.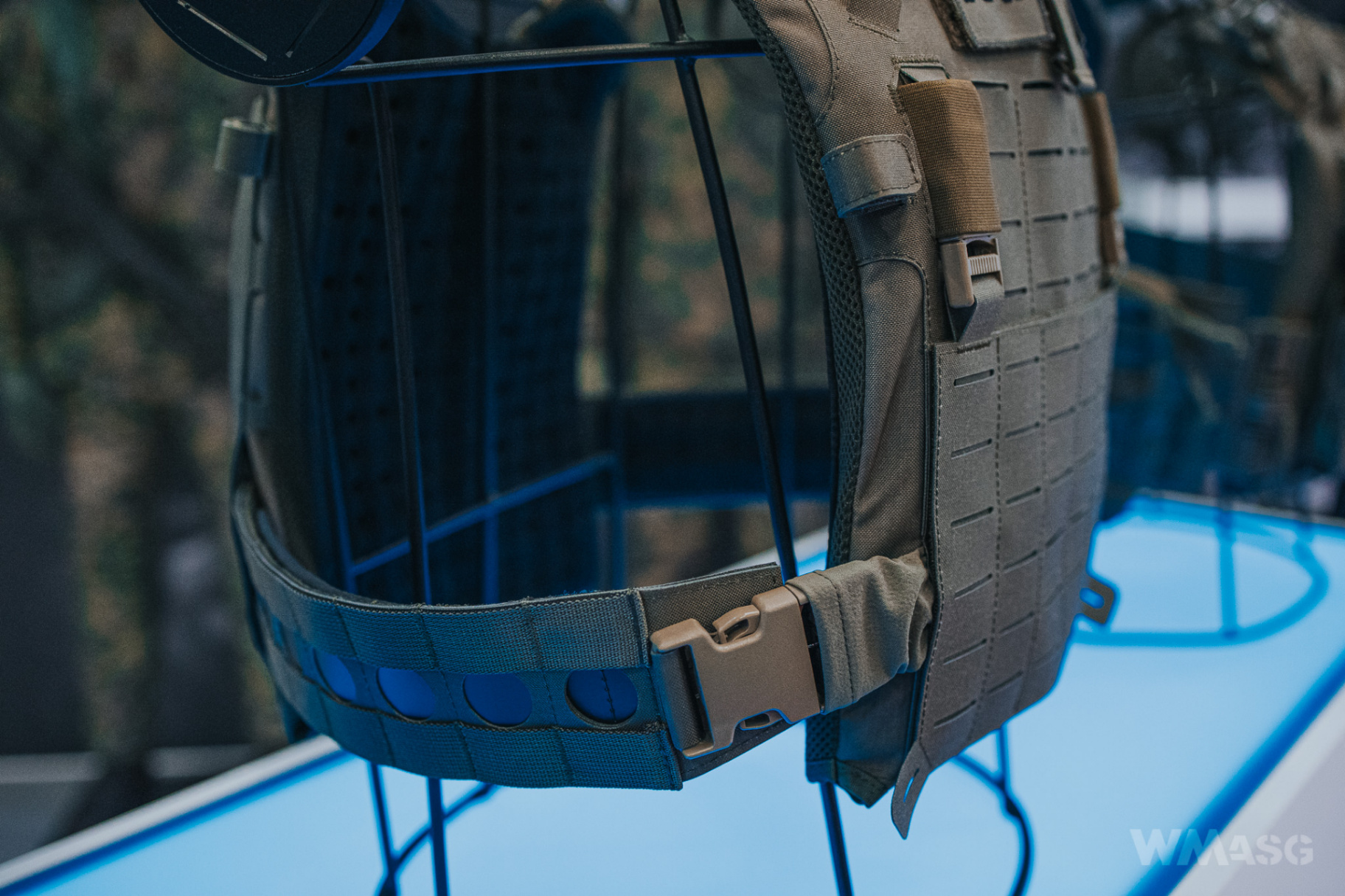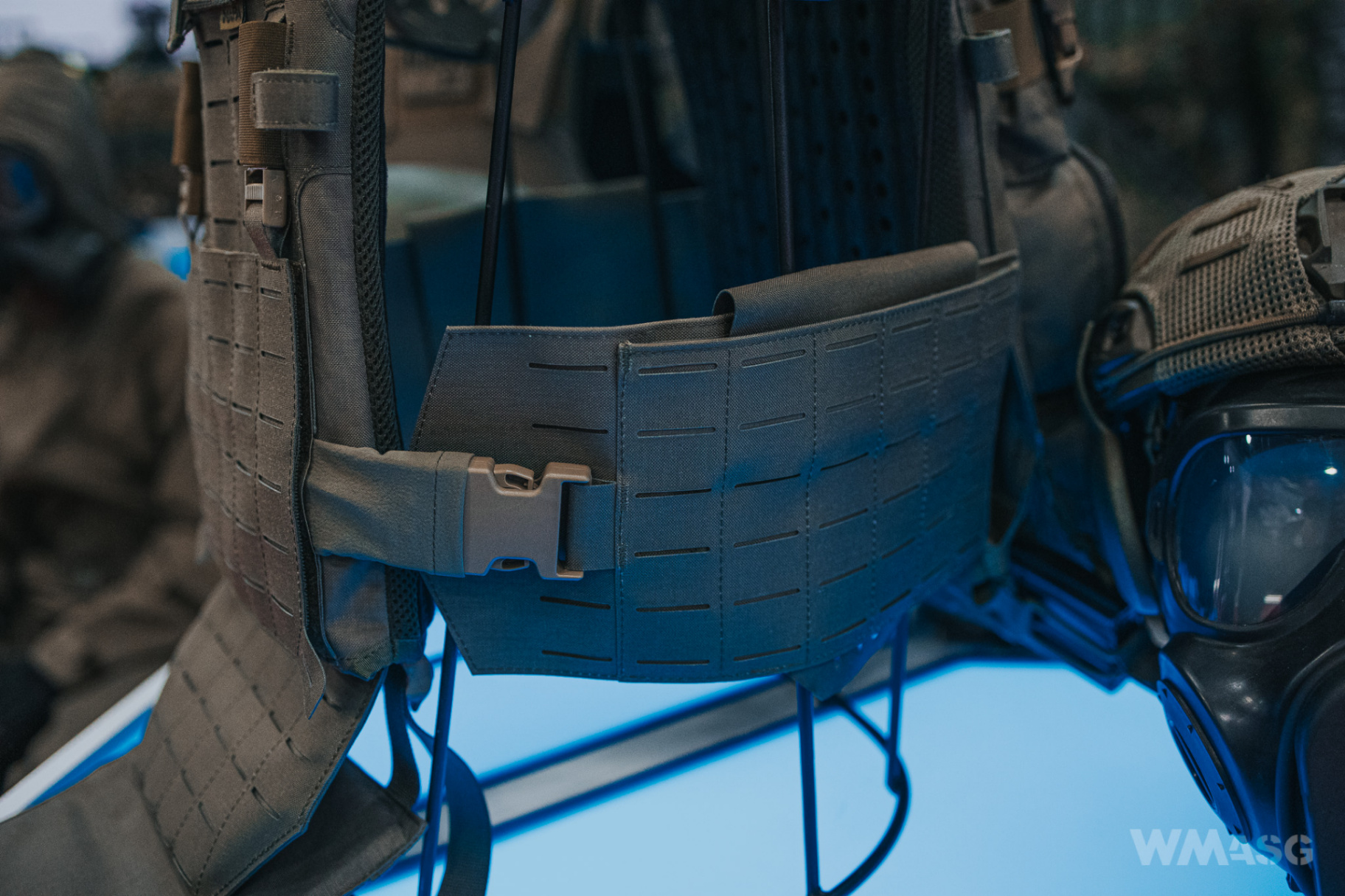 Since we've touched on the QD (Quick Detachment) system, it's quite innovative. It consists of three buckles designed to fall off a user after the mechanism is activated under the influence of its own weight. It works flawlessly simply by pulling the plastic securing element on the top of the vest. It is just as easy to put the whole system back together as it comes down to inserting the buckles back in.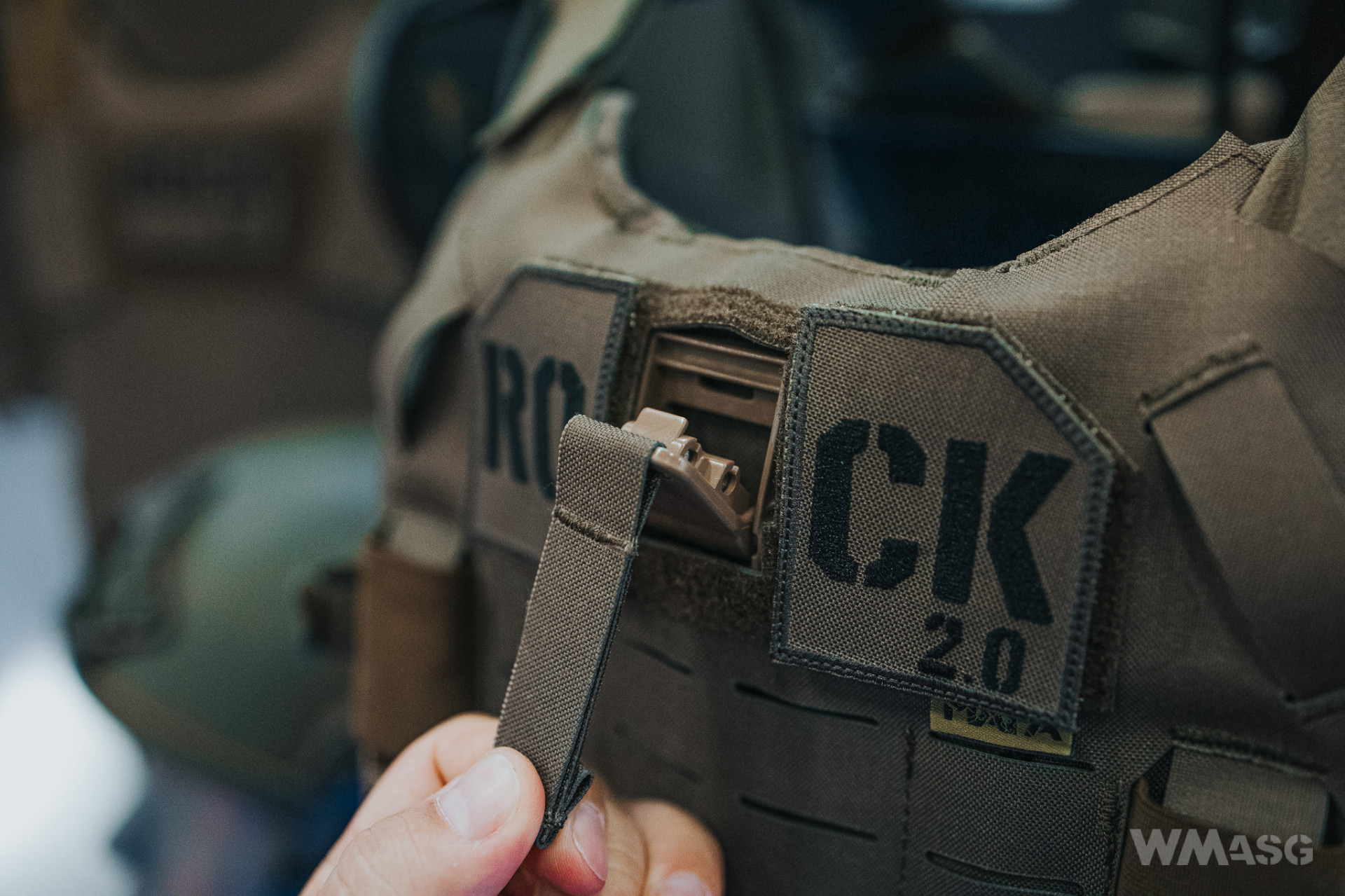 As in the case of previous products, there were also accessories included in the presented set. It is fastened with zippers to the back cover of the backpack. An interesting design addition is a pocket for carrying a shotgun or even a carbine.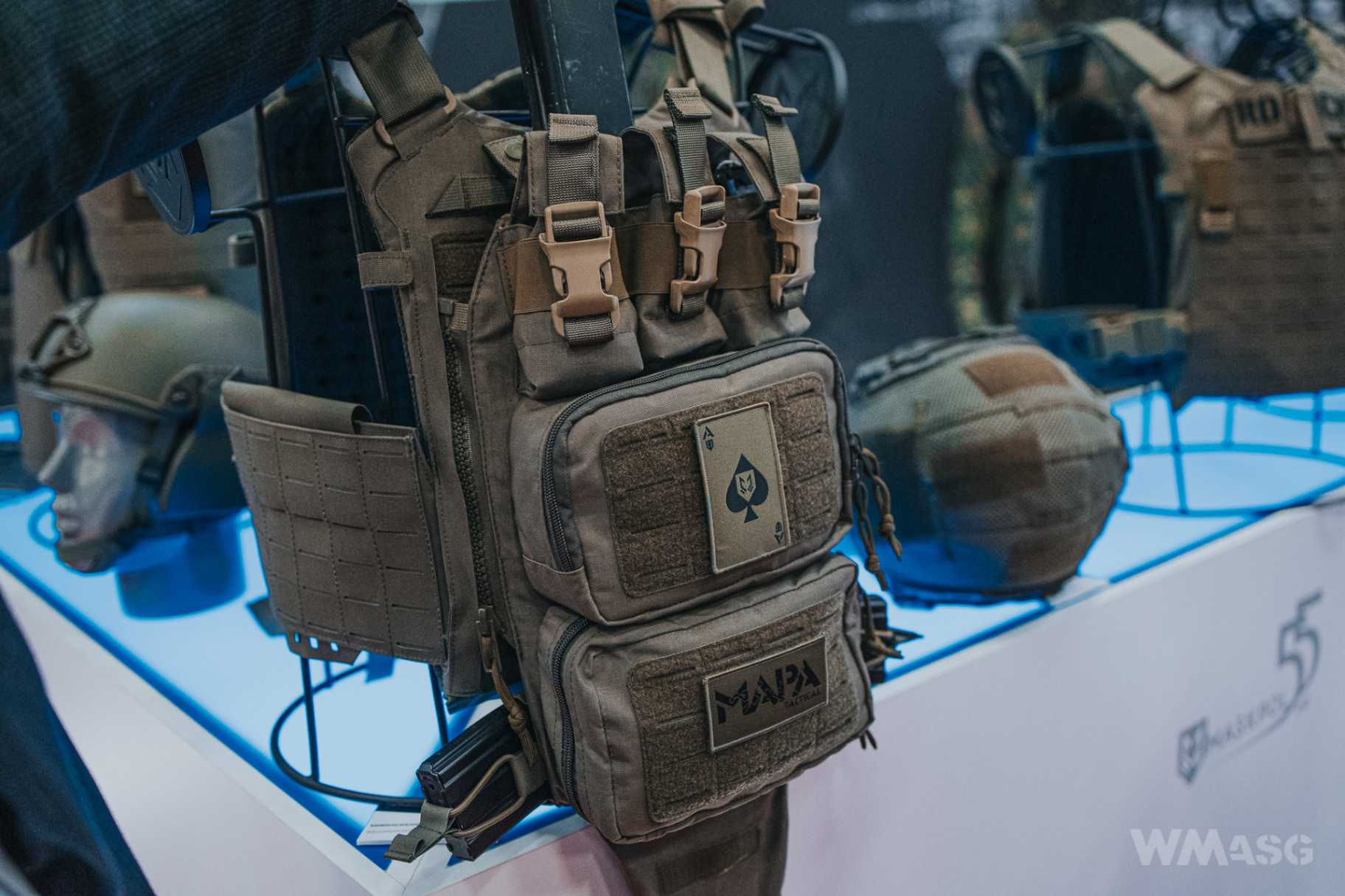 When inserting a weapon from above, it goes under and is held by a retractable pocket in the lower part. The same space can be used to carry a hydration pack. Three grenade pockets and two cargo pockets are permanently sewn in. The lower one has the ability to fully unzip and open to 180 degrees. Both have been trimmed with velor from the inside, thanks to which one can effectively attach various organizers to it. On the outside, we also have soft Velcro and MOLE/PALLS cuts for attaching additional elements. In addition, at the very bottom, on both sides there are two pouches for magazines.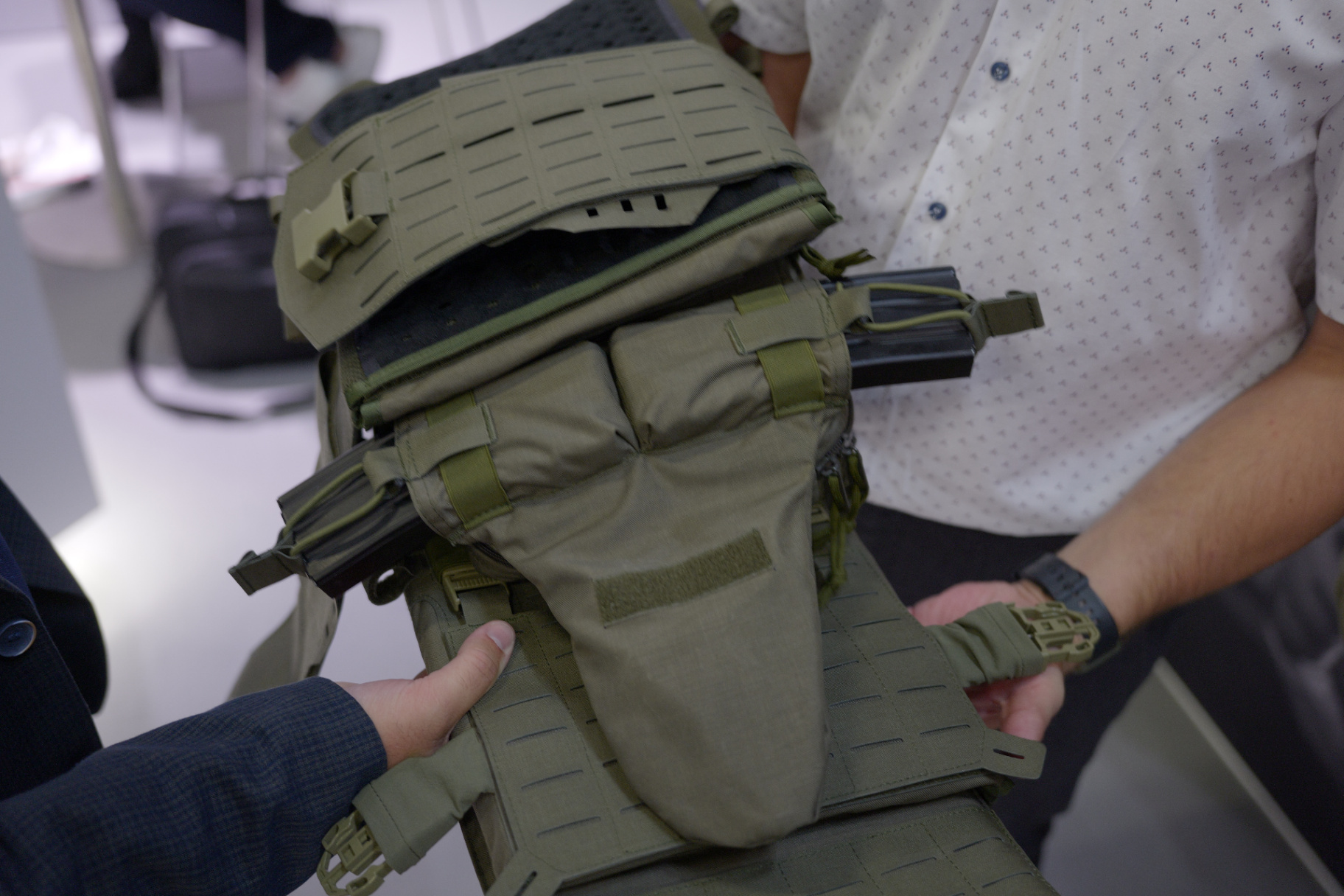 An additional piece of armor under the belly is worth noting. Both are detachable, but the longer one is attached with a tape with an adjustment instead of a Velcro. This gives the possibility to lower an element that is already going pretty low.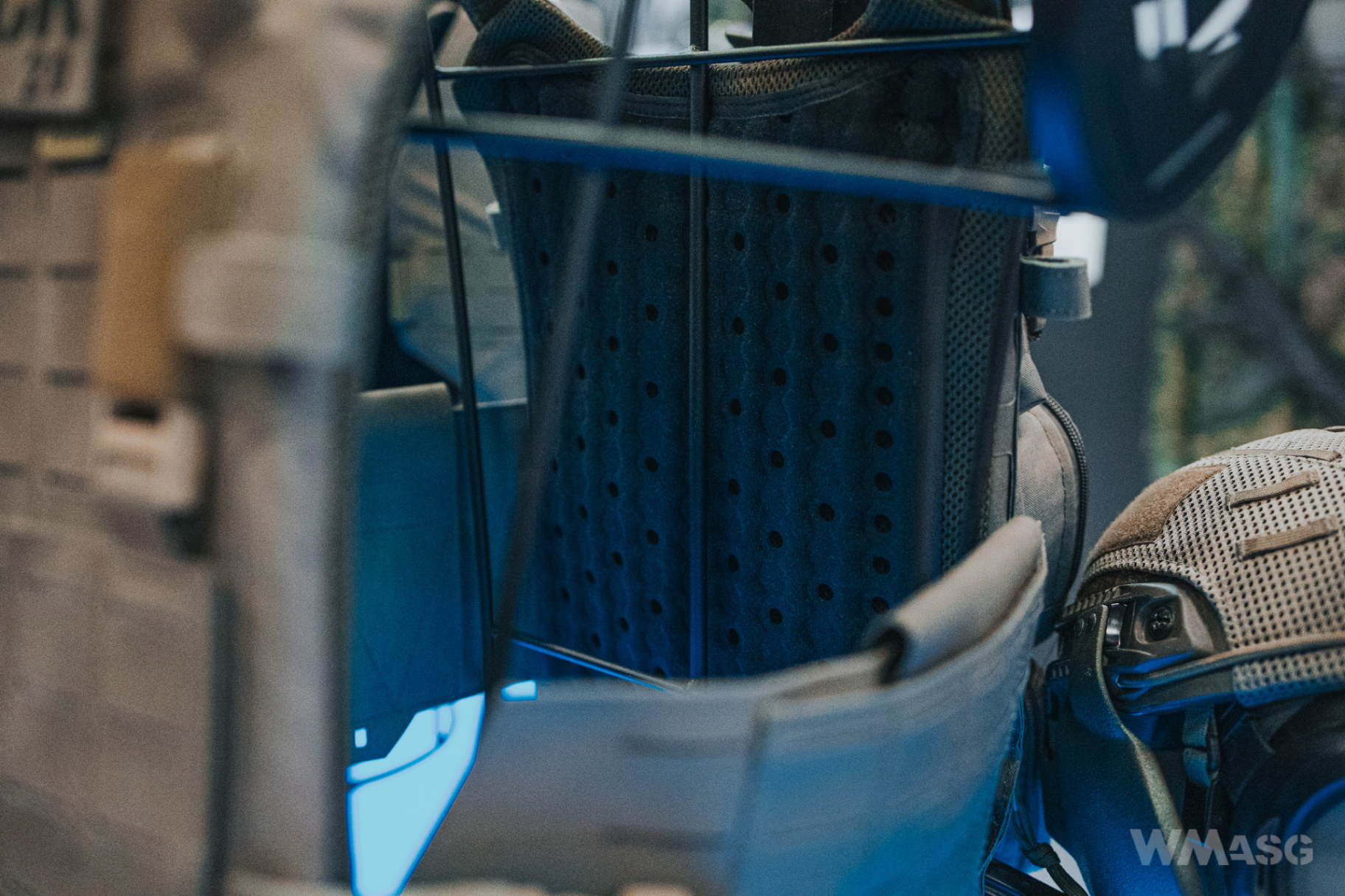 The internal ventilation foam was also changed, and now has a different shape.
Finally, an important information is that the vest is to appear on the civilian market, unfortunately, the final price is still unknown at the moment.