In short

The EMG BDR-15 3G is a licensed replica of the F1 Firearms carbine, which produces very high quality civilian weapons and accessories for the civilian market. In the photo above, the real firearm - the BDR-15 3G F1 Firearms with a 16-inch barrel and a 12.75 inch front. Similar? Source: F1 Firearms
On the airsoft market, the EMG (Evike Manufacturing Group), a commercial brand of the well-known Evike store, was responsible for the creation of the replica. The manufacturing process itself was done by APS.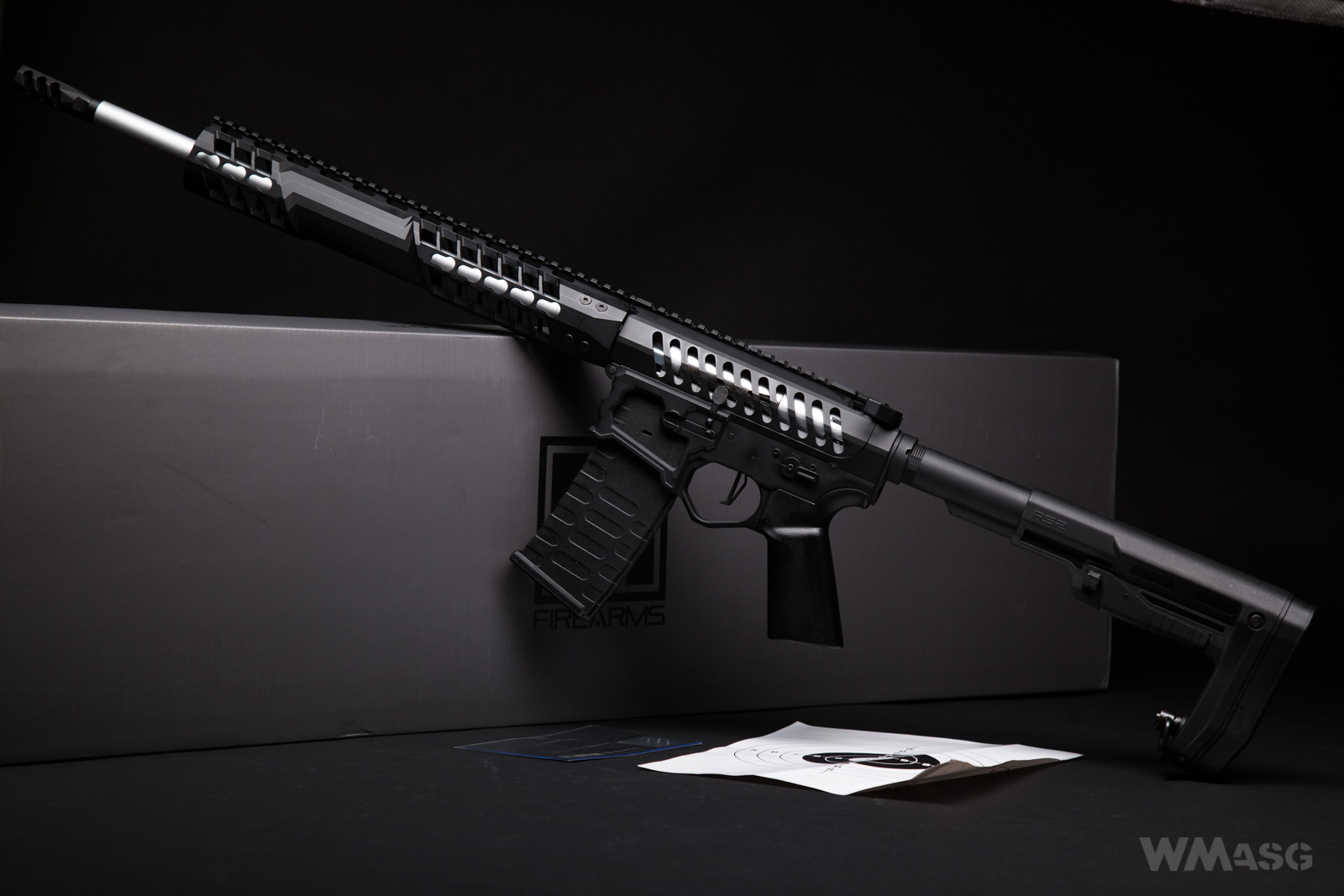 The set
Included with the replica we get a Hi-Cap magazine holding 300 BBs and a "certificate of authenticity" with a hologram and a QR code for registration at the EMG website.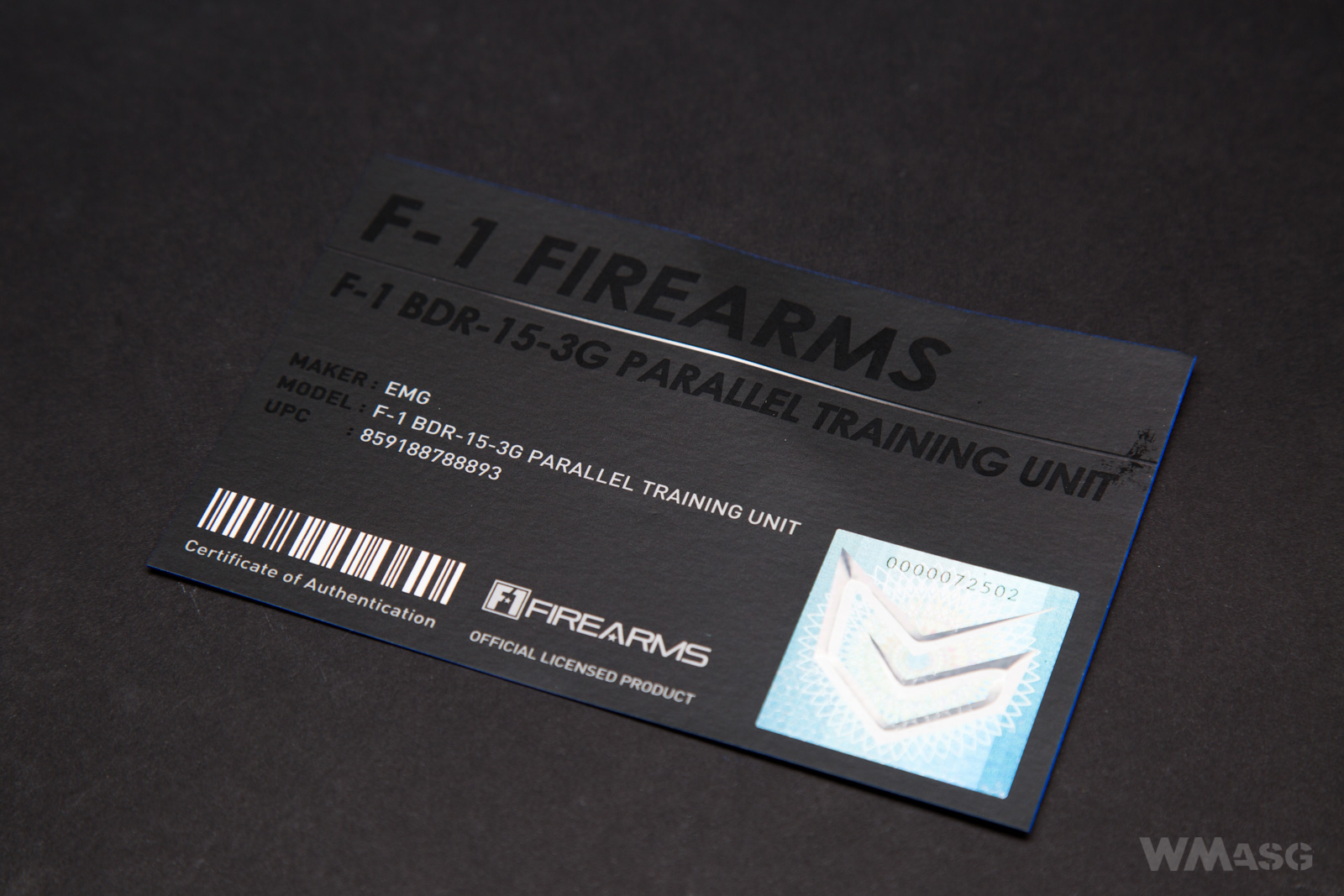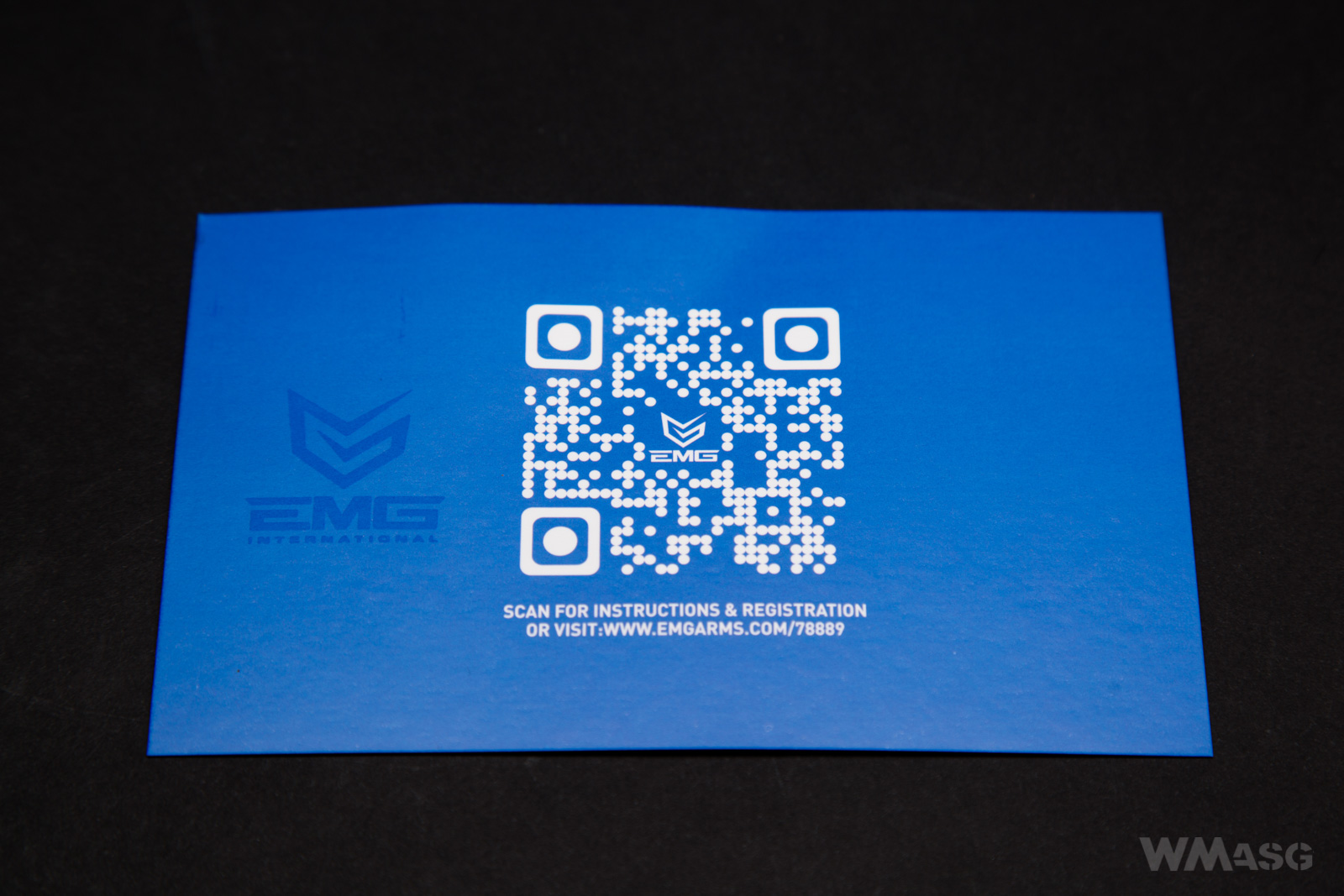 But ... Neither my Android phone nor the Editor's iPhone read the code. What's more, the website's address entered by hand redirects us the EMG website, but it does not have such a replica on offer. What a bad luck ...
Design
The BDR-15 3G belongs to the family of AR-15 replicas. The parts used in it are standard, there will be no problem with availability of spare parts in case of failure or upgrading.
The replica is equipped with a mechanical blowback (EBB) system. The dummy bolt moves forward and back while shooting. It is directly driven by the piston. The shooting itself is pleasant, the blowback makes a nice noise.
The HopUp system is adjusted like in all ARs. The knob is in the ejector port. During the adjustment, the dummy bolt can be locked in the rear position and then released by pressing the bolt catch.
The place for the battery is provided in the buttstock guide. It is in fact quite small, no more than for a LiPo 11.1 V 1200 mAh.
This good impression is spoiled a nit by the clearance between the upper and lower receiver, found also in other replicas of this type.
Distinguishing features
The most distinctive feature of BDR is the openwork receiver from which all that could be was cut out. The receiver of the replica accurately reproduces the receiver of the real carbine in which only those fragments were left, which could not be easily removed. All this was done to reduce weight. On the thumbnail shows that rear rifle's receiver.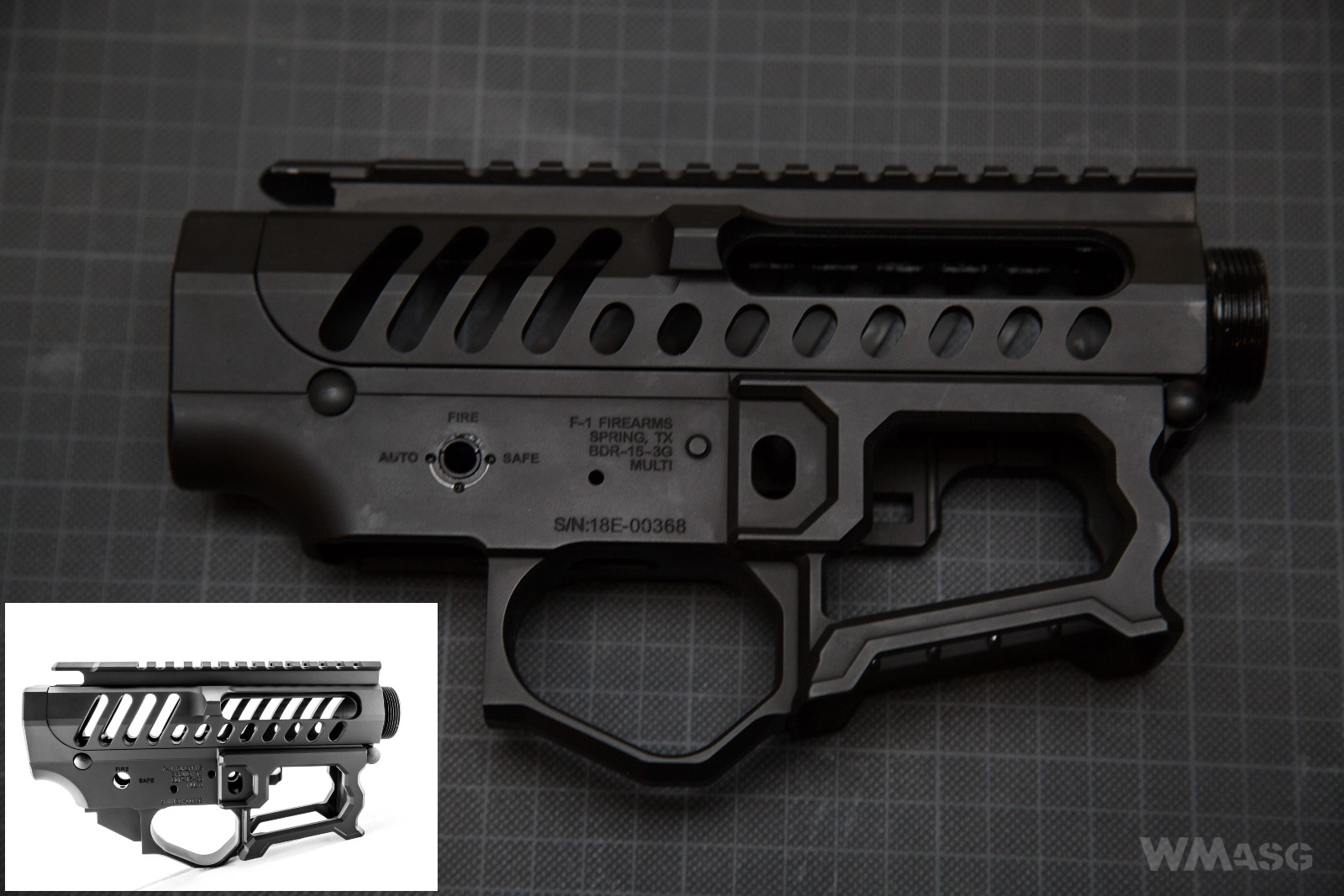 Another distinguishing feature is the C7K front made in the KeyMod system and the silver outer barrel.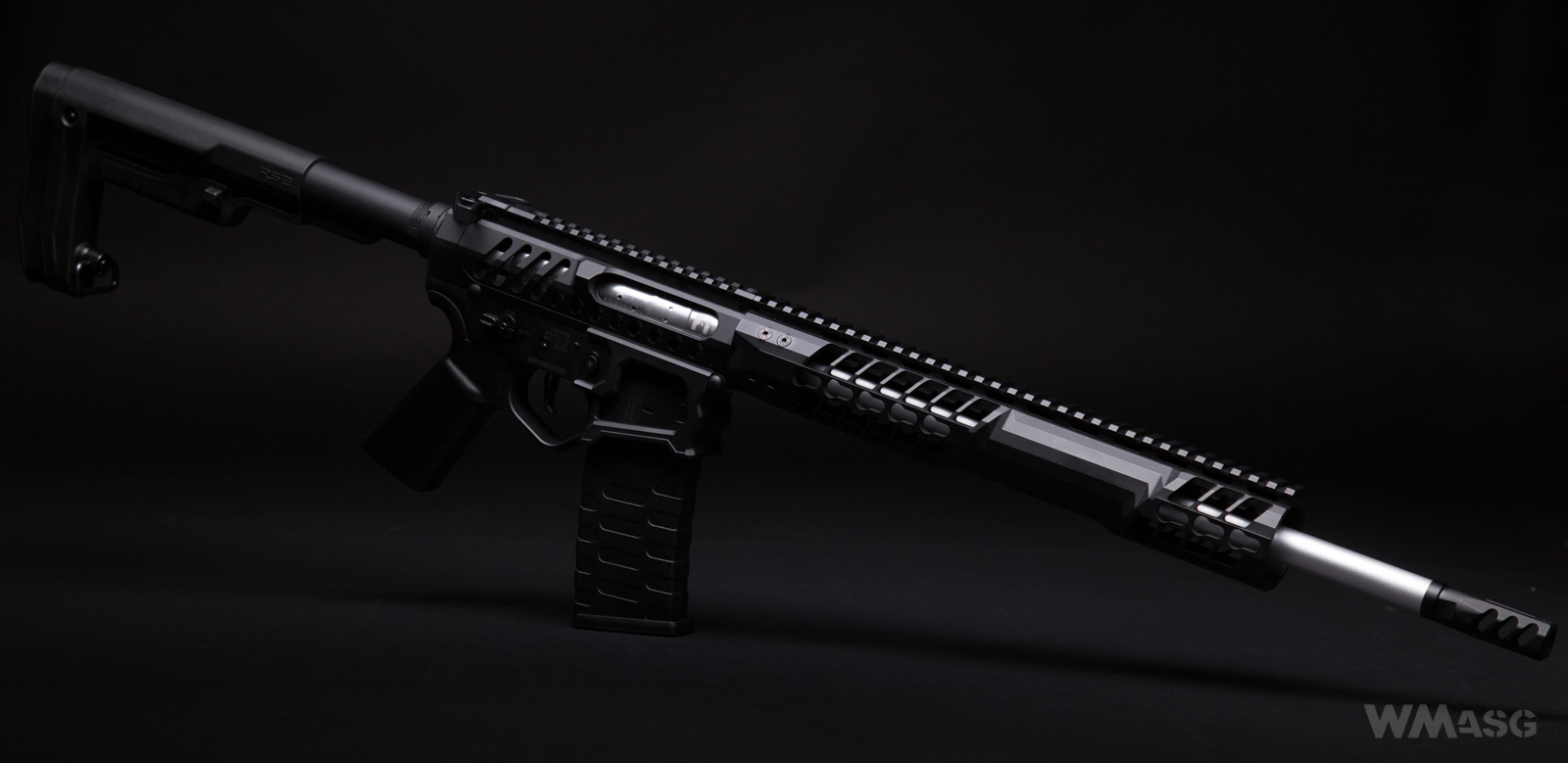 The BDR-15 3G replica is also distinguished by the lack of any aiming devices.


Basic technical parameters
- material: ZnAl + plastic
- magazine capacity: 300 BBs
- weight (without magazine/with an empty magazine): 2540/2660 g
- length of the inner barrel: 440 mm (APS and Taiwangun stated 363 mm, but the tested units has a 440 mm barrel)
- total length (folded/unfolded stock): 880/965 mm
- muzzle velocity (according tot the catalog): 400 fps (using 0.2 g BBs)
- BB energy at the barrel exit (according tot the catalog): approx. 1.5 J (using 0.2 g BBs)
- battery plug: mini Tamiya
Next page - the receiver, the front and the buttstock.