Reklama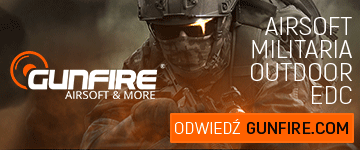 News
The SIG SAUER compan...



Create an entry
Wmasg has obtained information on the firearms manufacturer Sig Sauer regarding licensing of airsoft replicas and airguns.
Quoting a letter that was made public we can find out that:
" NEWINGTON, N.H, (January 17 2019) - SIG SAUER Inc. today announced that effective immediately, SIG SAUER will no longer be working with licencees in development, distribution or sales of SIG-brand airsoft or airgun products in the commercial market.
One of the main managers of SIG AIR Division, Joseph Huston added that with the dynamic development of the company it is necessary to take full control over SIG AIR products to ensure the best quality. He also added that the company currently has a few revolutionary products in store, which will see the light of day in the near future.
Source: https://www.sigsauer.com