News
Survival Force Expo...



Create an entry
Survival Force Expo 2019: last chance for cheaper tickets!
31.01.2019
Author: Regdorn
Comments: 0
Poznań trade fair for military, survival and shooting enthusiasts is getting closer. This is the last moment to buy cheaper tickets.
For the second year in a row, the Poznań International Fair has taken up the survival and military related subjects. The fair is dedicated both to beginners and more demanding visitors. This is an excellent opportunity to get acquainted with the offer of leaders in the industry, but also meet well-known and admired people, such as former commandos from JW GROM, Naval and Kisiel. Autographs will surely be given to those willing to get them. For the price of ticket you gain entrance to six trade fairs taking place at the same time in the neighboring halls: ShootingPro, Knieje, Boatex, Rybomania, Tour Salon. The upcoming weekend is therefore a great event for people with a passion. Until the end of today, you can still buy cheaper pre-order tickets.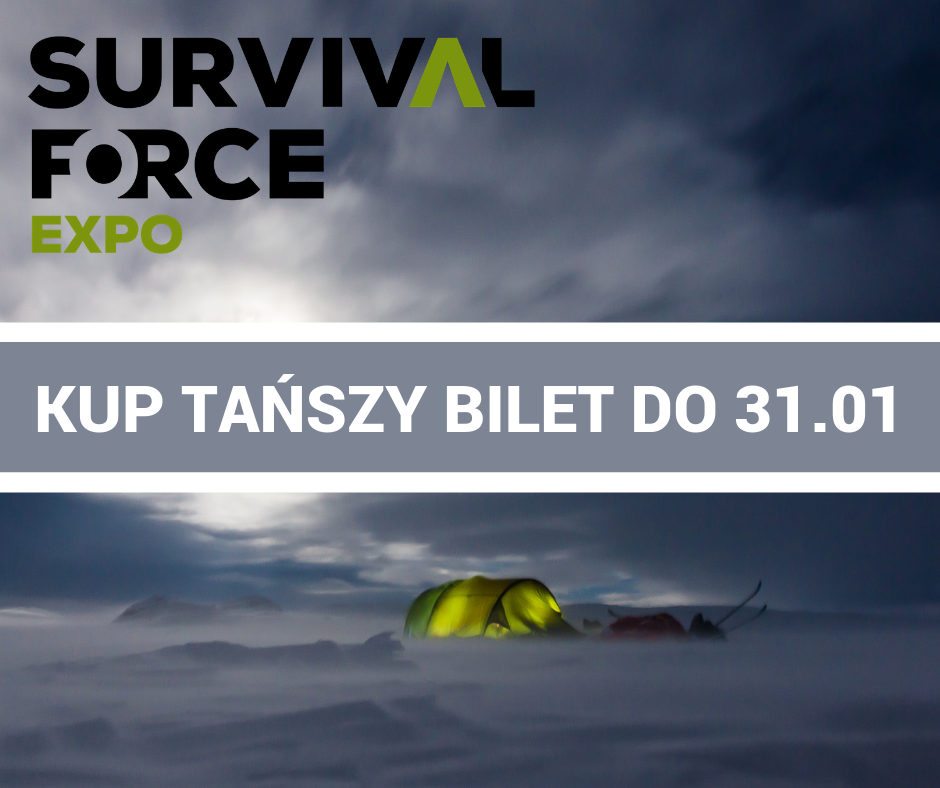 

Acticle inspired by
Survival Force Expo w Poznaniu
Już jutro widzimy się w Poznaniu na targach łączących pasję militarną z outdoorem i airsoftem. To zupełnie nowa impreza dedyk...