It's no secret that manufacturers of military equipment often rely on the solutions used by manufacturers of sports equipment. However, it is not often the case that a world-famous fashion house offers products strongly inspired by military equipment. However, this is the case with Greca Rhegis Boots by Versace.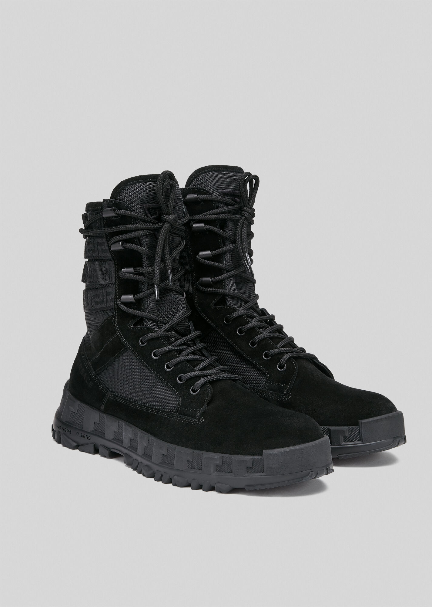 Footwear from the spring-summer 2020 collection is made of 100% leather and has a rubber sole with the Greca pattern.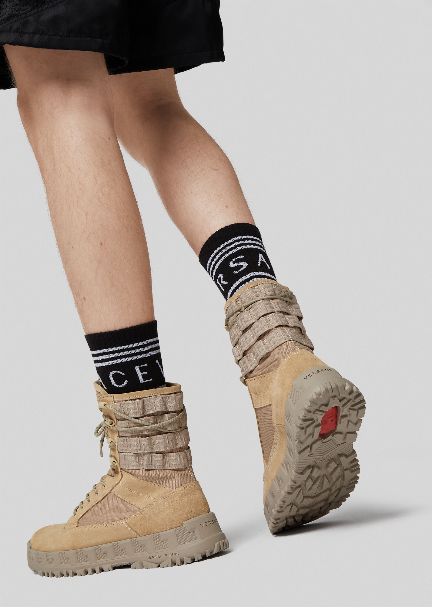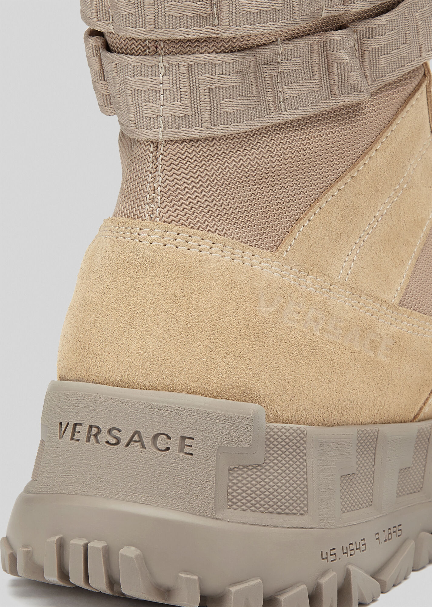 The uppers of the shoes are "decorated" with MOLLE-style tapes. The 100% made in Italy footwear is available in white, neutrals (khaki/tan, coyote brown) and black for 890 EUR. Available sizes, from 40 to 45.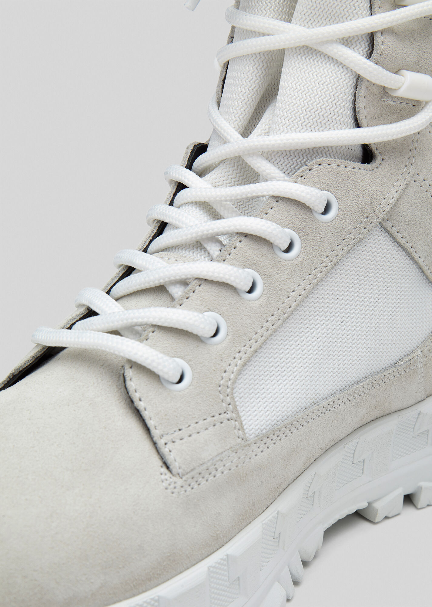 Are there any people willing to buy them?

Source: versace.com