Victorinox Black Collection
The new Onyx collection continues the tradition of the very successful black edition of the Swiss Army Knife. The line consists of the Signature Lite, Spartan and Ranger Grip 55 models. The Onyx-style black coating of the knives is obtained by an electronic, poly-spectral dyeing process where the stainless steel is coated with a chrome oxide layer.



The unique, one might say elegant coating makes the new Onyx series not only a really "serious" camping tool but also a trendy addition to an evening outfit, unobtrusive and unobtrusive.

The Onyx line consists of three knife sizes with different functions. The smallest model, the Signature Lite Onyx Black, comes in the handy size of the popular Classic Swiss Army knife and offers eight practical functions including a handy LED light and a pen. The medium-sized Spartan Onyx Black offers four additional features including but not limited to a large and small blade, a corkscrew and a bottle opener. The largest knife in the collection is the Ranger Grip 55 Onyx Black with 14 functions, including a wood saw and locking blade.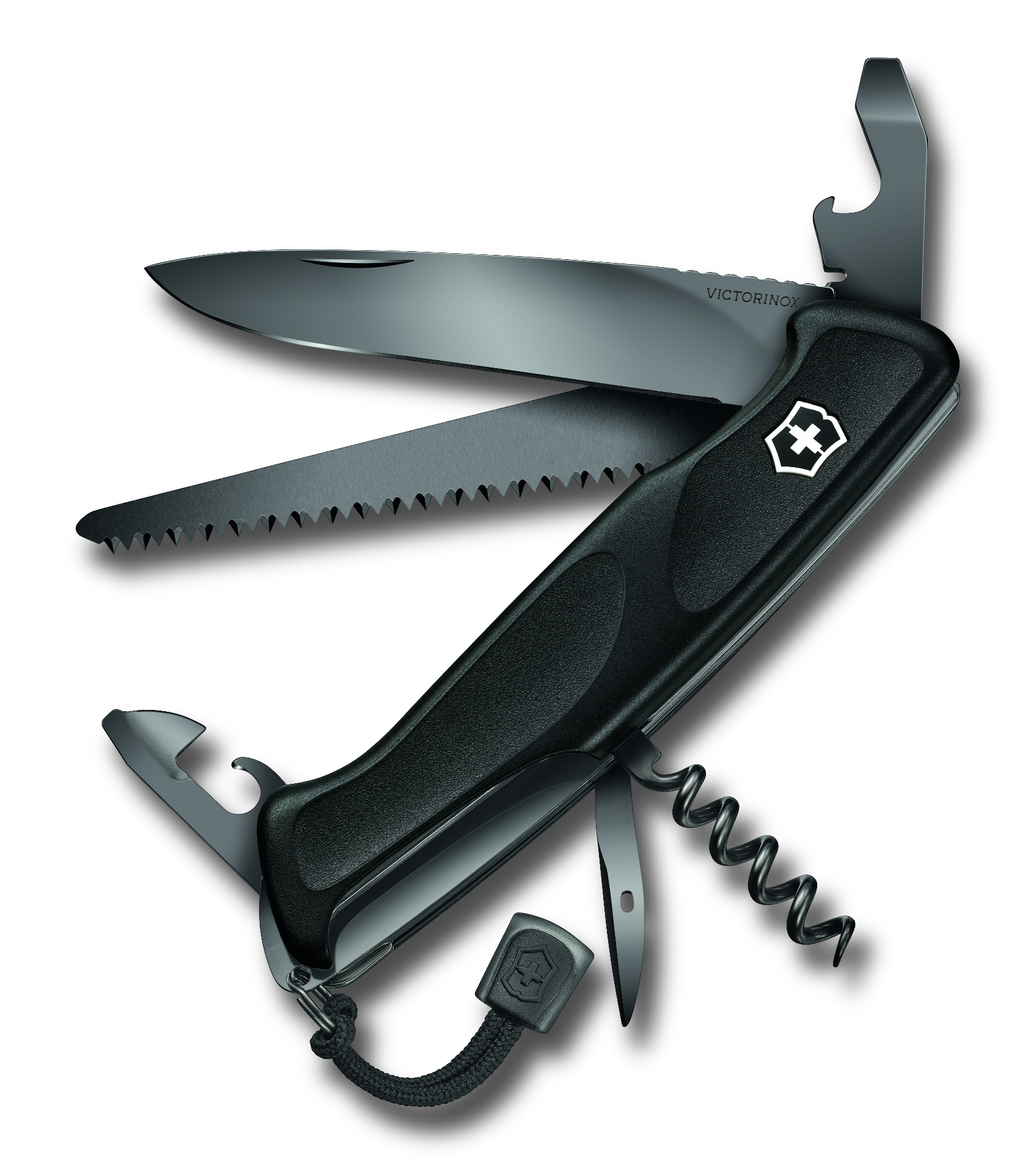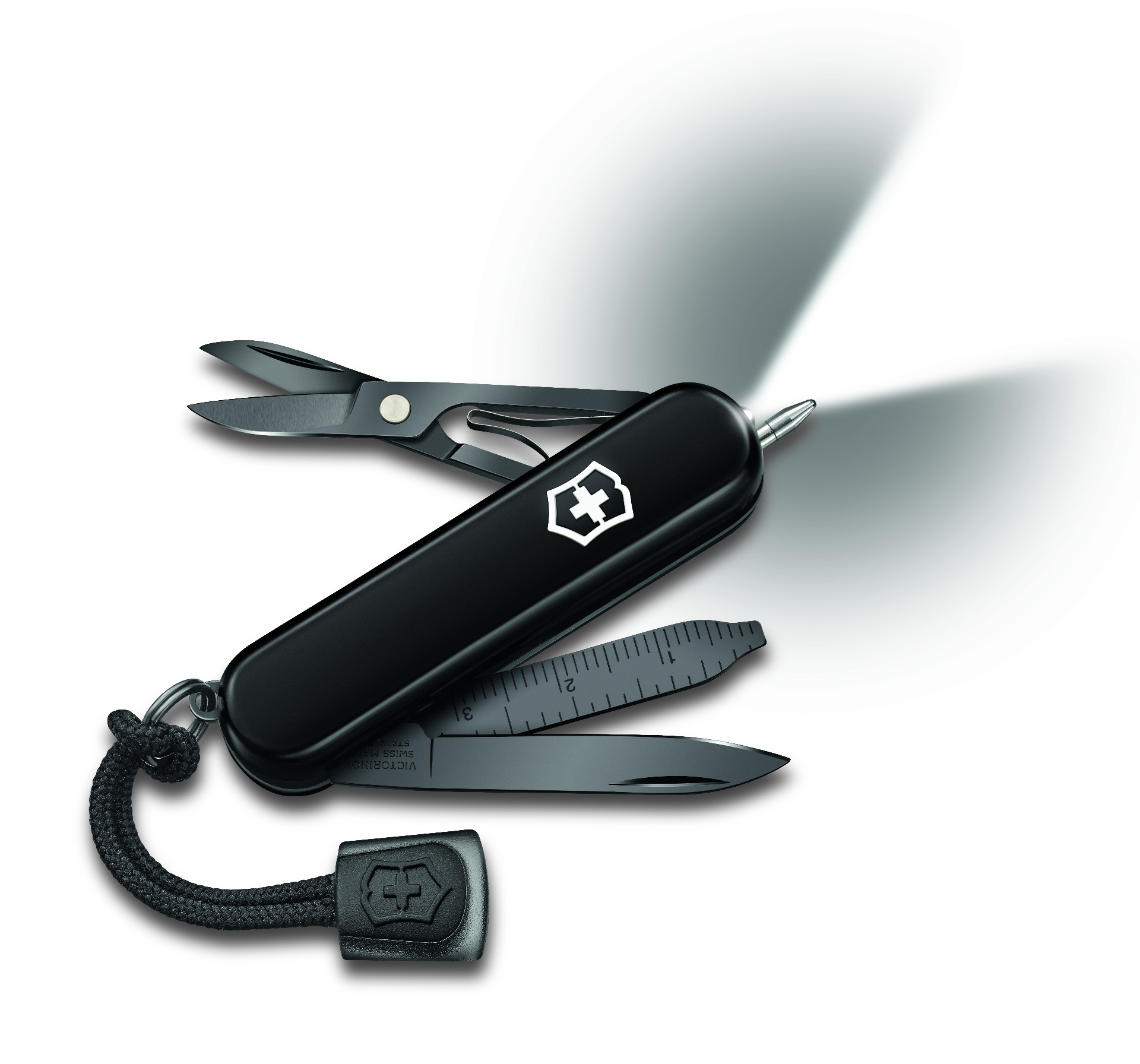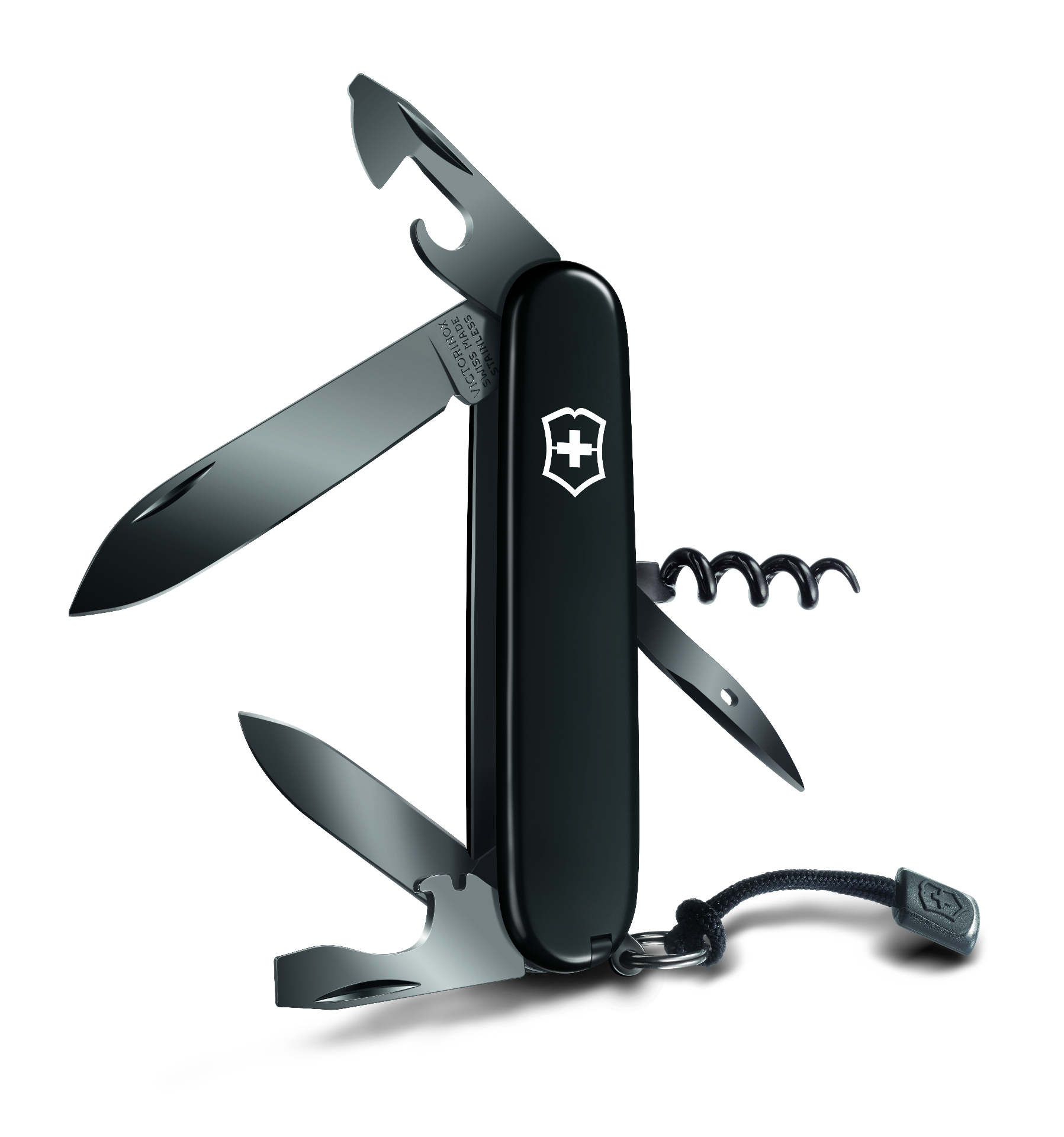 All knives are 100% Swiss made by a company with over 130 years of experience.

Source: victorinox.com