The year 2020 was the worst year in many areas of life. It particularly affected the trade fair industry, both in Poland (the cancelled ETS trade fair in Warsaw) and abroad, where the most important trade events in the world did not take place due to the raging virus (e.g. IWA and the cancelled Shot Show 2021). Although Taiwan is now probably the "healthiest" country in the world (200 days have recently passed without the local spread of the virus), the practical isolation of the country is also not advantageous for our industry and even less for MOA. The MOA, where we have been from the very beginning and which has a great chance to become as important for the airsoft industry as the IWA or Shot Show for the shooting industry, will be held this year without a few important exhibitors. Nevertheless, it will take place and we will try to provide you with information about everything important that is to be shown.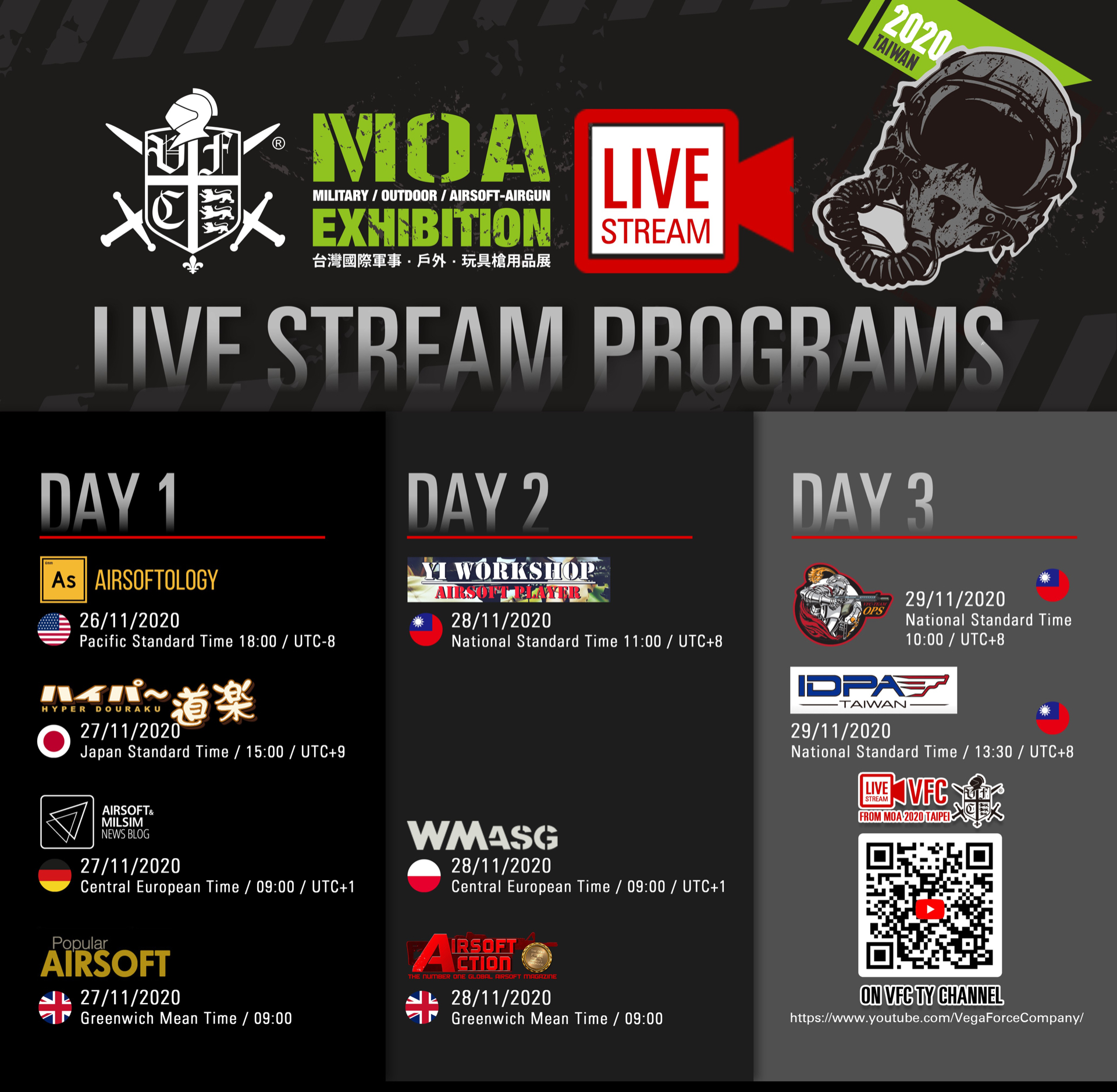 We have been in constant contact with VegaForceCompany for a long time and we are honored to be among the media that will be able to provide you with news in a special livestream show that will be held for WMASG users this Saturday, 28.11 at 9:00 a.m. (our time) on the VegaForceCompany YouTube channel. In the message received from VFC we read:

Due to COVID-19, many friends cannot come to Taiwan for the MOA show in this year. We prepared an online live stream program and invite International media come together for VFC 2021 new product release! You can pick a time period close to your time zone for watching.

We invite you to attend! If you have any questions to the manufacturer or about upcoming news, it will be the best opportunity to ask them!