Modify
The new delivery of Modify replicas and accessories has reached Gunfire! It's hottest novelty is an excellent replica of the Russian gas-powered PP-2K submachine gun! You can additionally equip it with a dedicated silencer, flashlight and long magazine.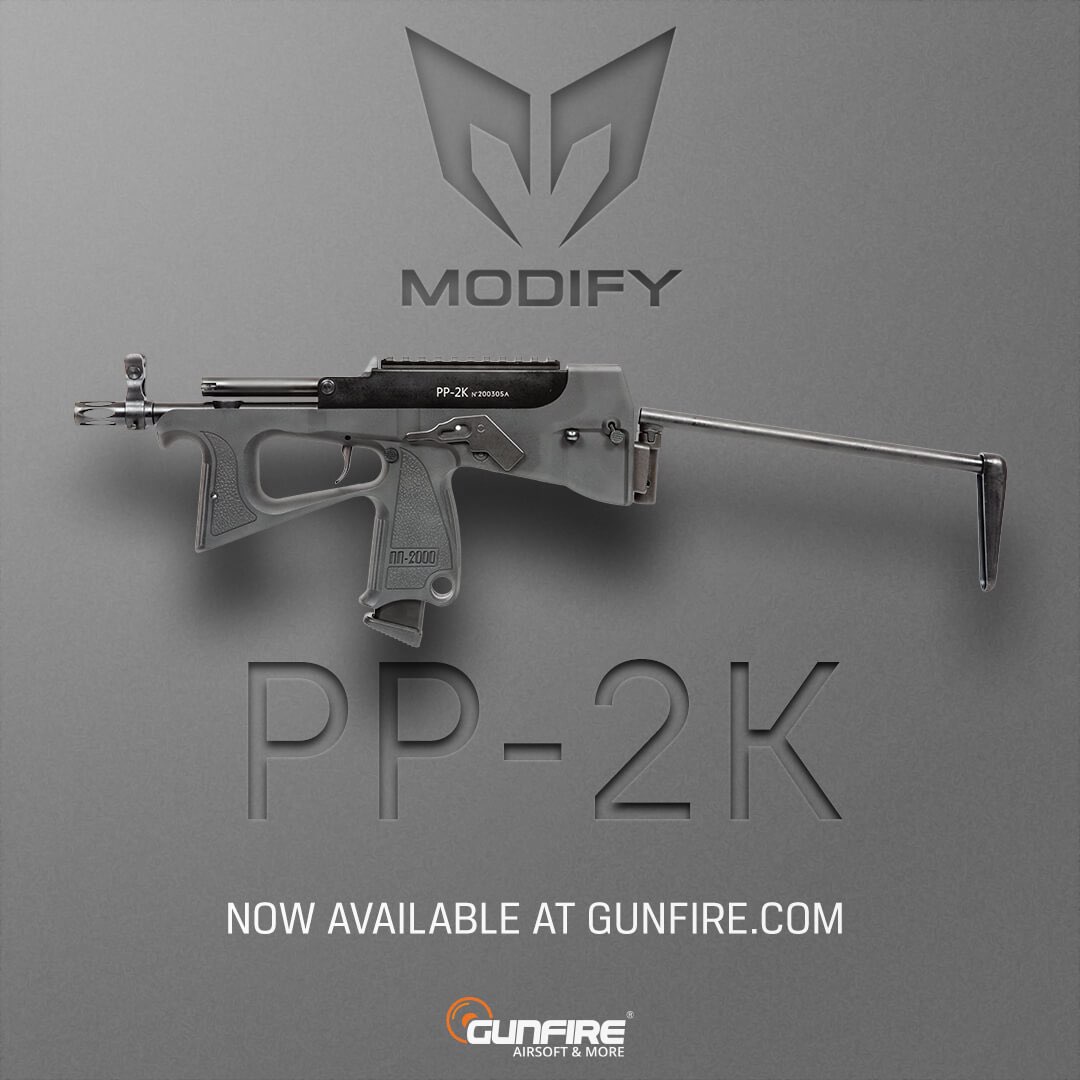 Umarex
Delivery from Umarex, as usual, means excellent replicas under the license of such firearms manufacturers like Glock, Walther, Heckler & Koch, or Beretta. Don't miss the latest designs, such as modern versions of the G36 with KeyMod fronts, HK416 A5, and the entire Glock family.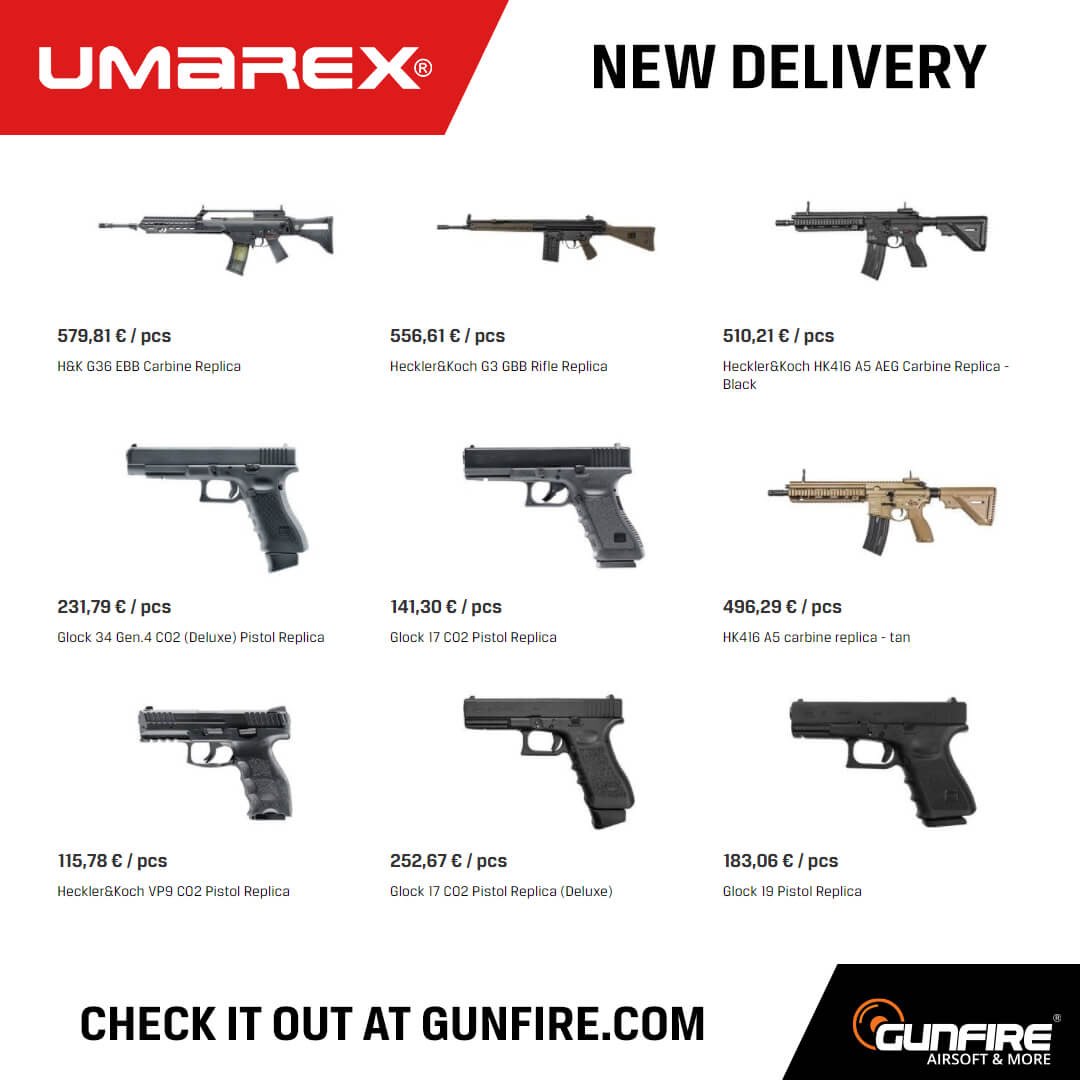 Helikon-Tex
Another delivery of the Polish brand Helikon-Tex has arrived at our storehouse. It consists of elements of the modular Competition shooting system, Bergen backpacks, inspired by the equipment of Polish and British special units from World War II, as well as an interesting novelty - the Frostbite® hand warmer.



Electro River
If you're looking for a powerful LiPo battery for your replica, check out the Electro River delivery! We supplied the stock of 7.4 and 11.1 batteries in various capacities and shapes, including models dedicated to AEP pistols and sticks under the AK dust cover. The offer is complemented by chargers, testers, and Li-Po Bags.



Armored Claw
We have received a large shipment of Armored Claw gloves! They are available in different versions, sizes and colors. Gloves are made of reliable materials such as Kevlar® and Nomex® by DuPont® or the protective Keprotec®.