A strictly limited series of Joker Custom replicas was created in cooperation with the GF Custom Division and Almost Art studio, and we are sure that it will be a real treat for all collectors, fans of unconventional replicas and fans of the Batman universe created by DC Comics.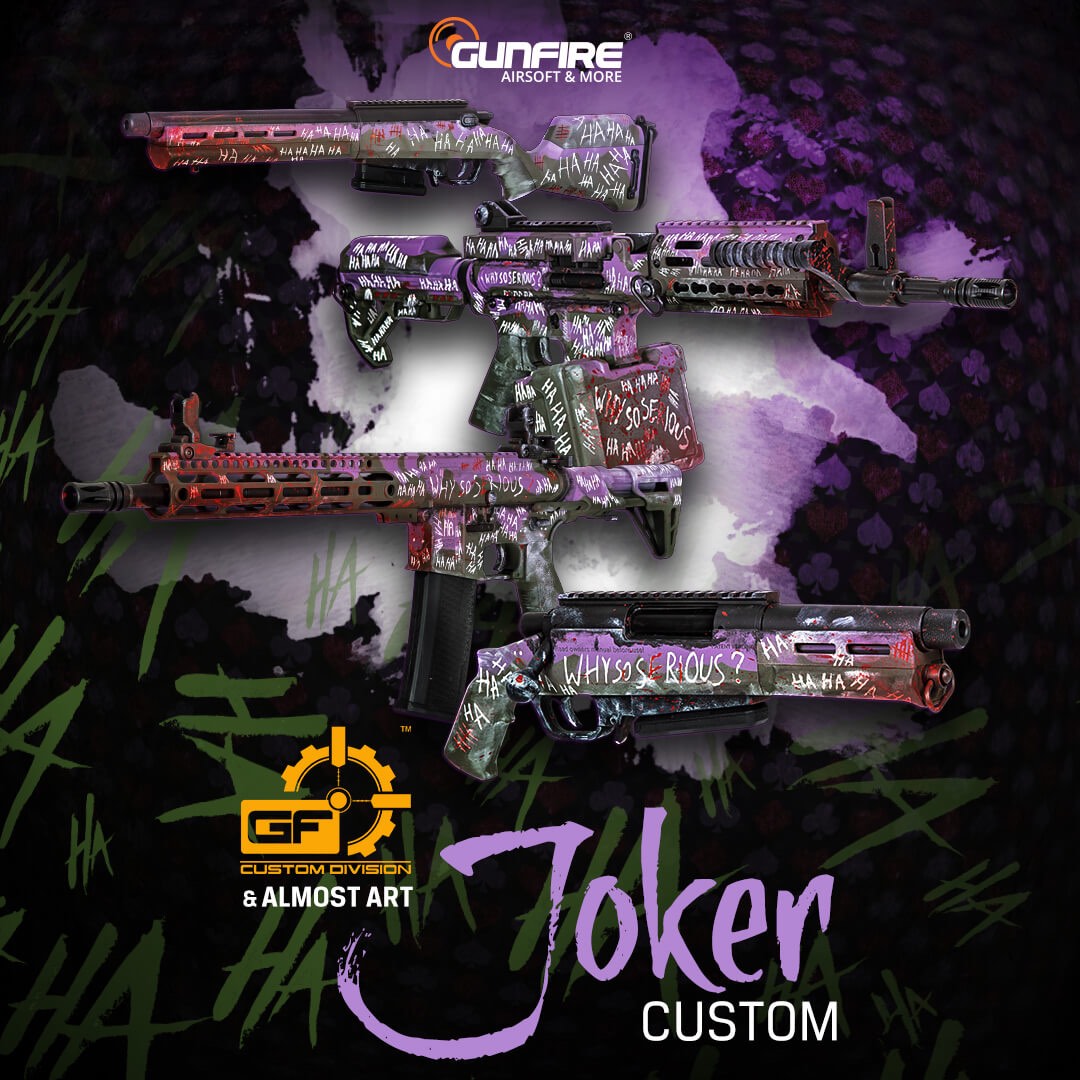 It is better not to save money on a precision barrel for a replica, which is why we have introduced products from the Japanese brand Lambda Airsoft! These are steel inner barrels of extraordinary quality. The products are available in many lengths for both AEG and GBB replicas. You can choose versions with an inner diameter of 6.01mm and 6.05mm.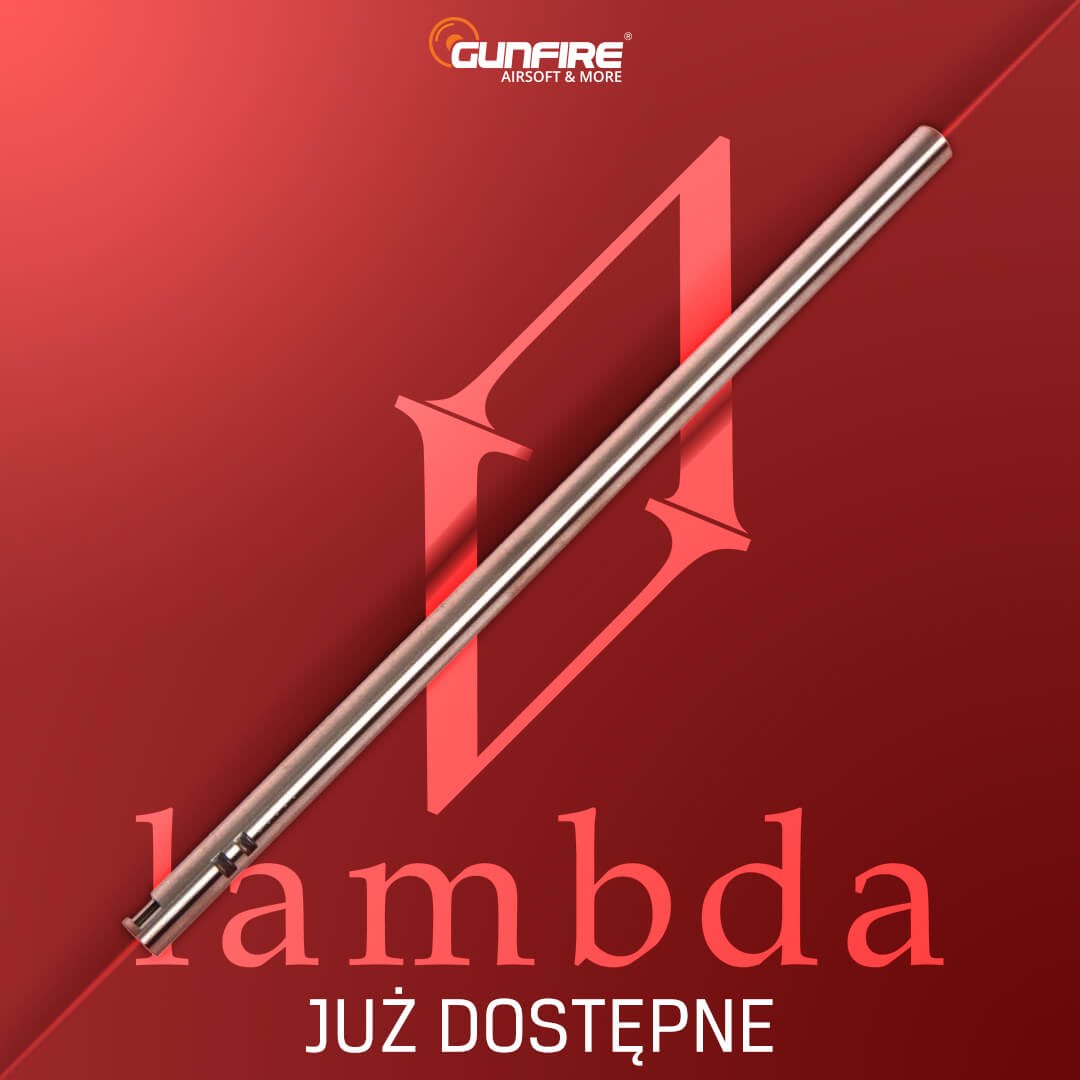 A delivery of ARES products has arrived at our warehouse. Among them you will find original and rare replicas, such as a refreshed version of the powerful WA 2000 sniper rifle as well as a series of SHT SLIM motors/grips.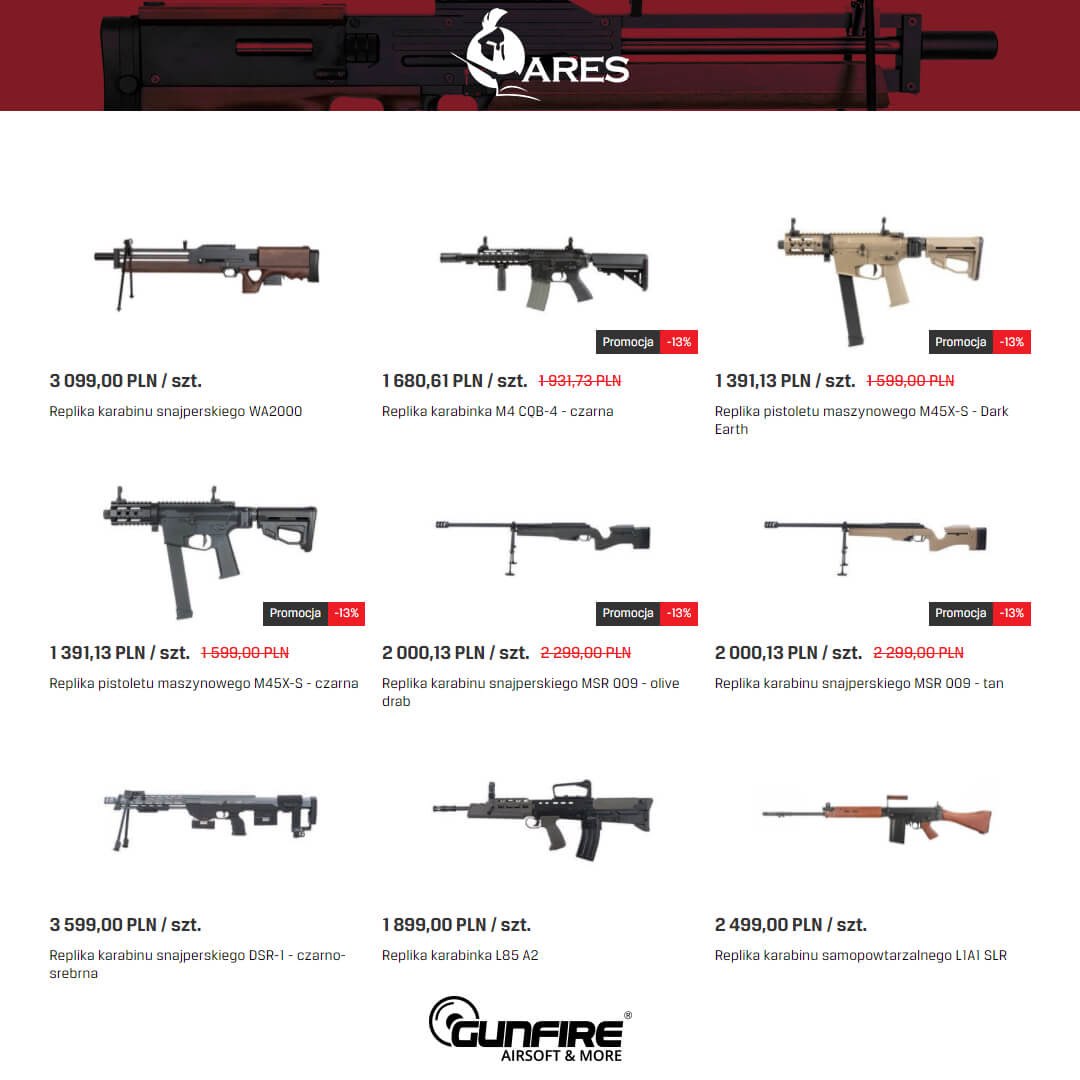 Amoeba Airsoft fans will surely be delighted with the latest delivery from this manufacturer. And in it are fresh Striker TACTICAL T1 sniper rifles. Besides many other interesting accessories and replicas there are AEB rifles equipped with an integrated EFCS module - Electronic Firing Control System.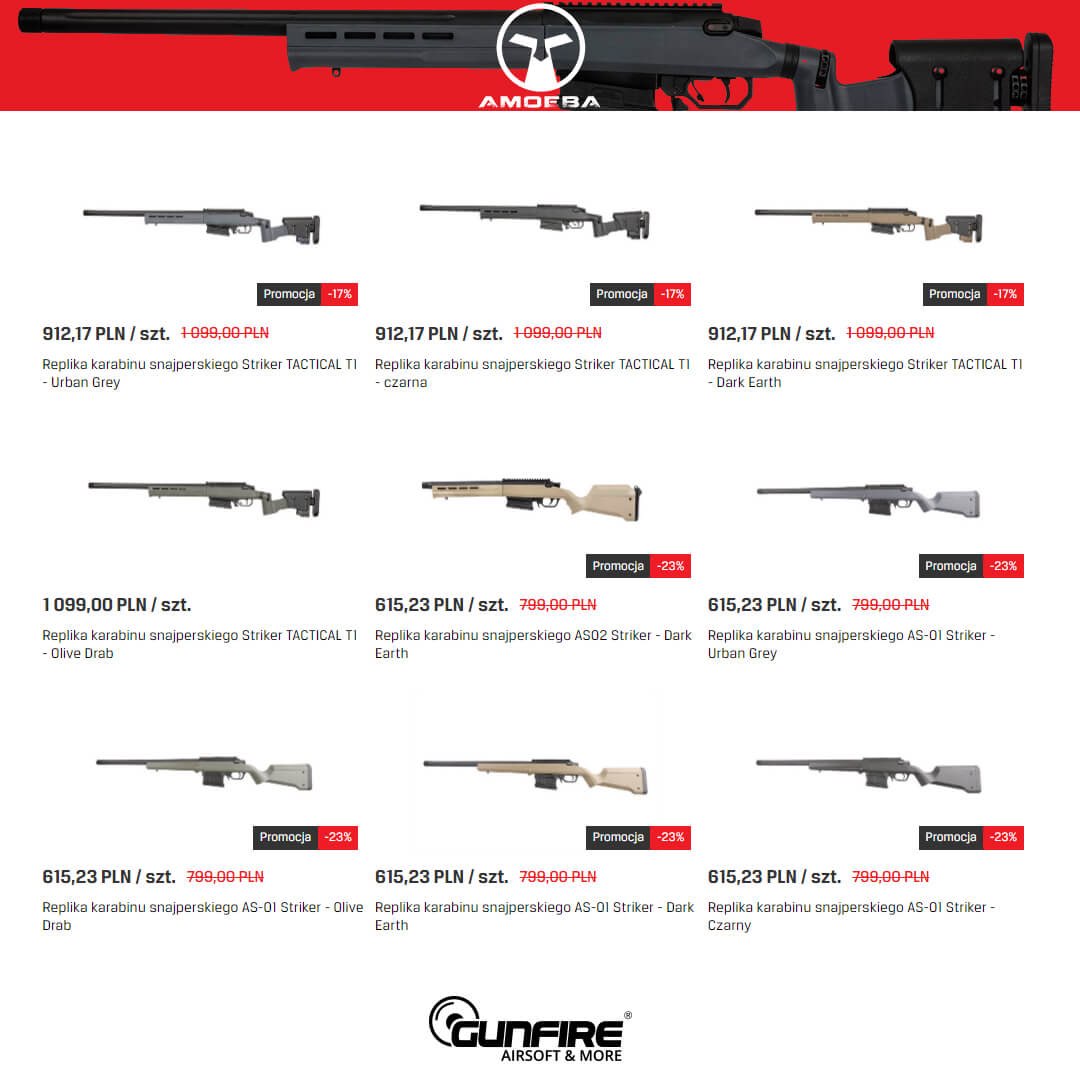 If you've been waiting for the delivery of replicas of the Russian SV-98 sniper rifle from Specna Arms, we have good news - they're here! Among them there is a new version with a silencer included (silencers can also be bought separately), and the long-awaited spare low-cap magazines are now also available. The SV-98 CORE™ sniper replicas are spring powered replicas based on a classic bolt-action mechanism. The replica's stock is made of high-quality polymer material.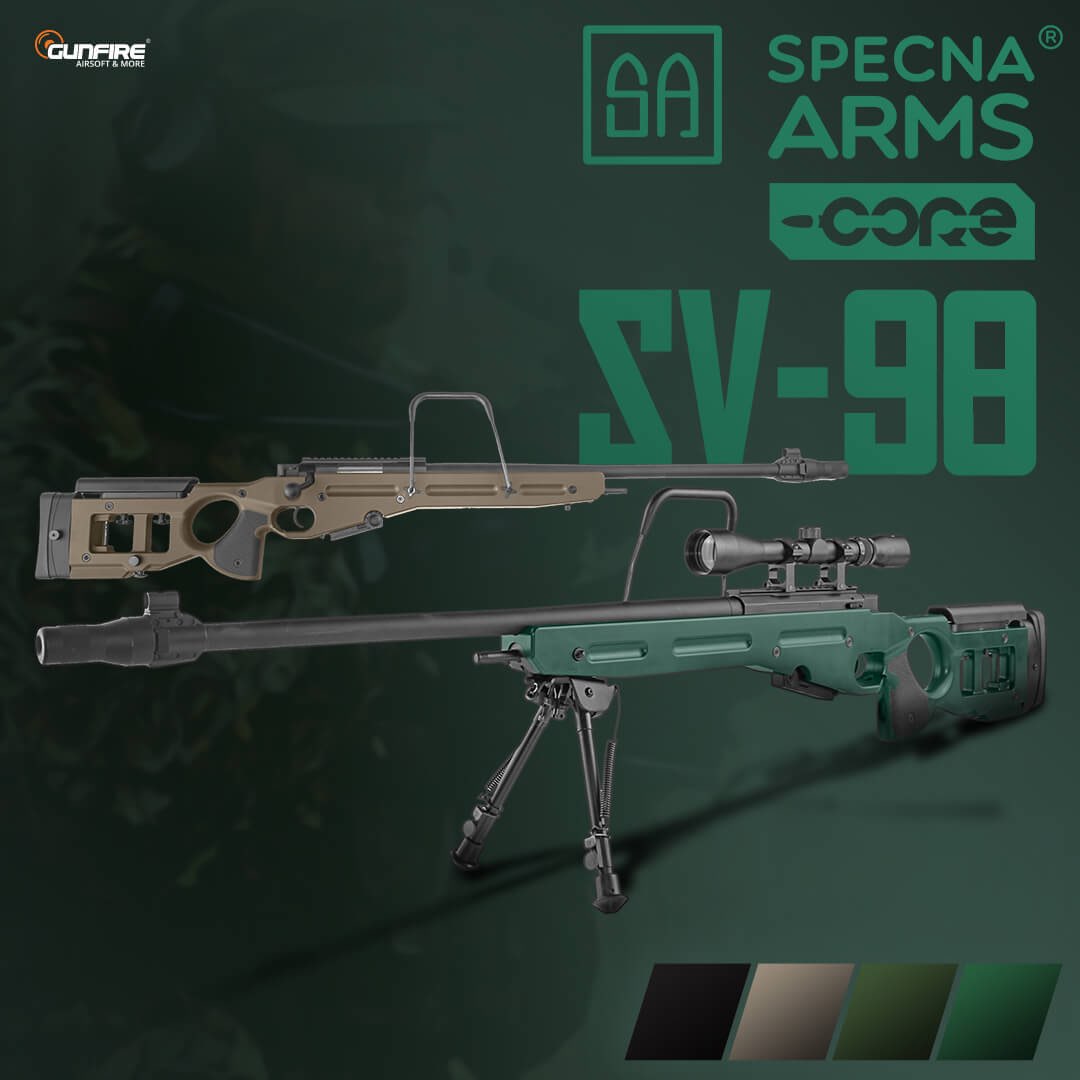 Have you wanted a modified replica, but doing it yourself is black magic for you? Umbrella Armory has a solution! The replicas offered by this brand are improved models of carbines from well-known manufacturers such as G&G or Krytac. The internal parts of stock replicas are replaced with high-quality, appropriately selected parts from top brands. Thanks to this, straight from the box we get a refined, perfectly assembled and thoroughly tested replica, ready for action.