Colt refreshes its classic revolvers
Not so long ago, we have informed WMASG readers about the takeover of the legendary American smallarms manufacturer by the Czech CZUB tycoon (LINK). Various comments appearing on the Internet questioned the further development of the factory, especially the flagship products of Colt, such as revolvers.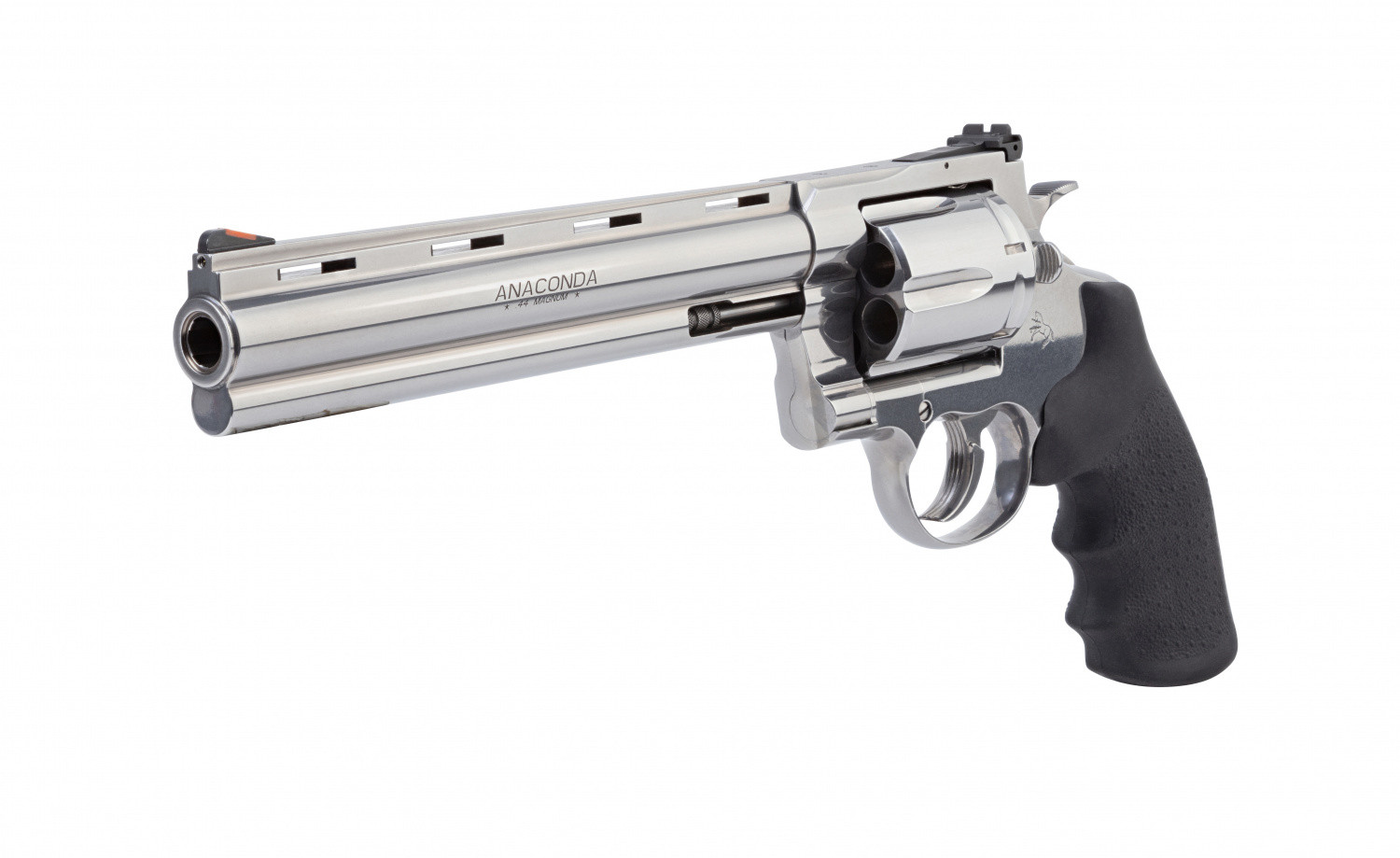 Meanwhile, yesterday the world was informed about the imminent release of the refreshed, legendary Colt revolver - the Anaconda.
The classic "Snake Gun" revolver will be available with two barrel lengths of 6 and 8 inches and will be chambered for the powerful .44 Magnum cartridge - 6 rounds per drum.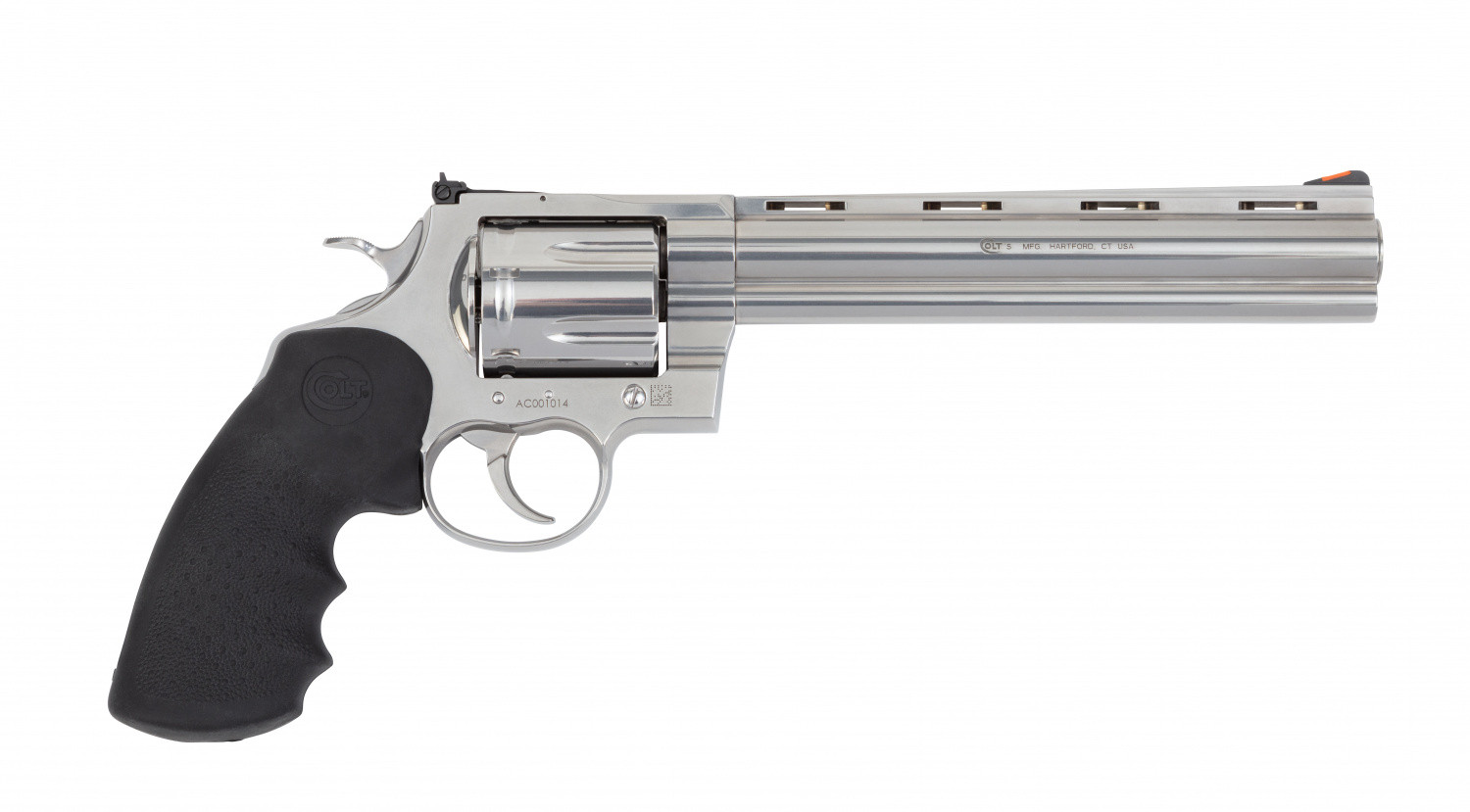 According to the manufacturer's information, the 2021 edition of Anaconda is to have, among other things, a reinforced frame, reinforced parts of the trigger mechanism taken from the Python model, rubber recoil-absorbing grip lining by Hogue and replaceable and adjustable iron sights.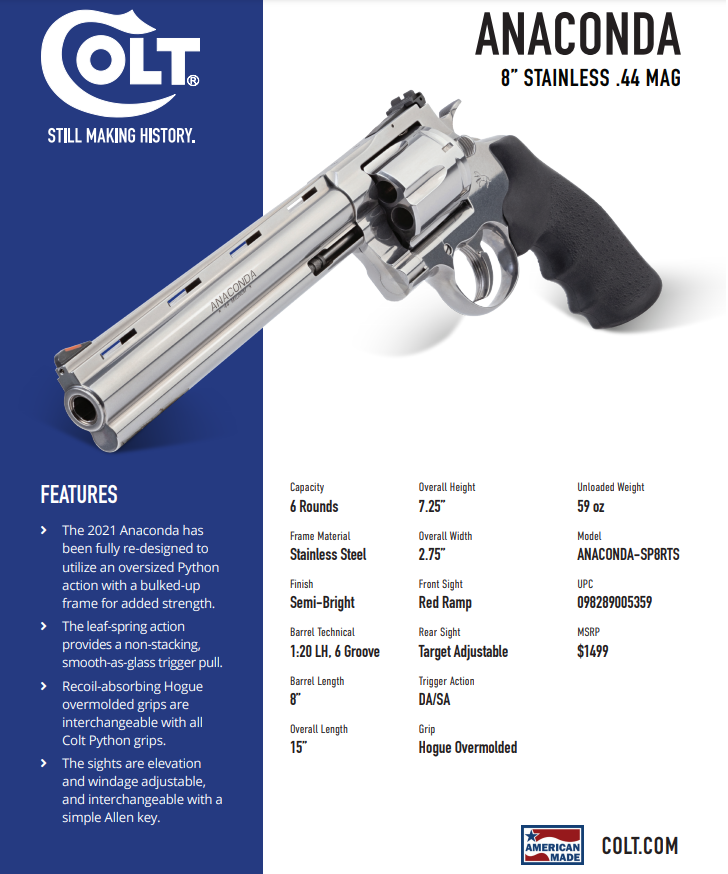 In addition, the frame of the weapon is adapted for mounting optics - a very fashionable thing among shooters nowadays.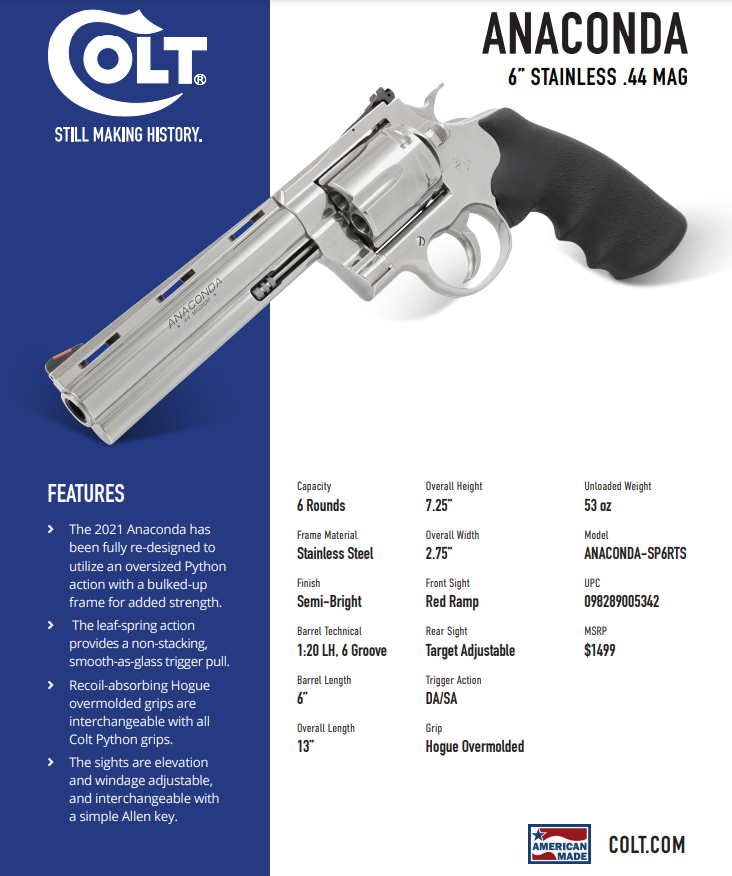 Both 6-inch and 8-inch barrel models have a suggested retail price of $ 1,499.

Source: thefirearmblog.com