A bag of goodies from Sig Sauer
We have written many times that Sig is doing well in the shooting therefore we, yet again, present new products that will interest owners of both handguns and rifles.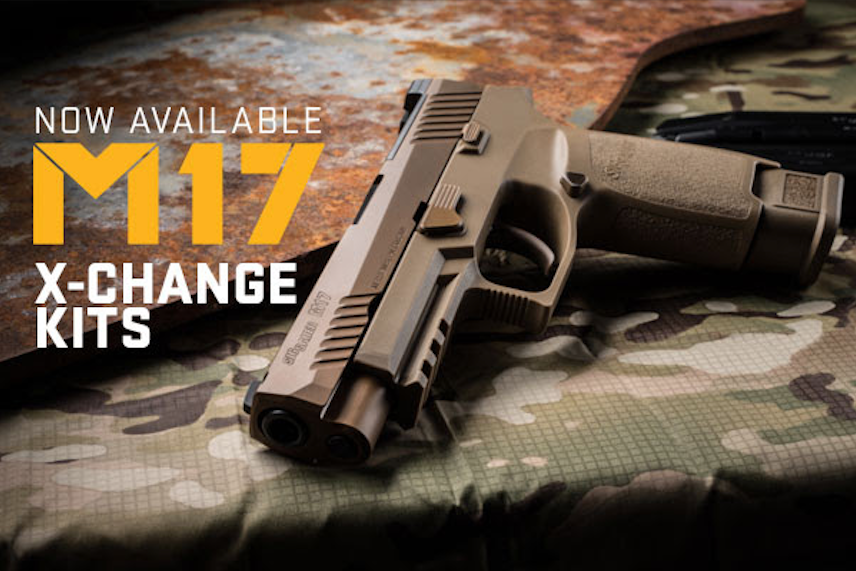 First, a few goodies for fans of Sig's flagship pistol, the P320.
The US Army and USMC Sig has prepared the M17 X-Change Kit, which allows FCU (Fire Control Unit) owners to build a pistol almost identical to the military version.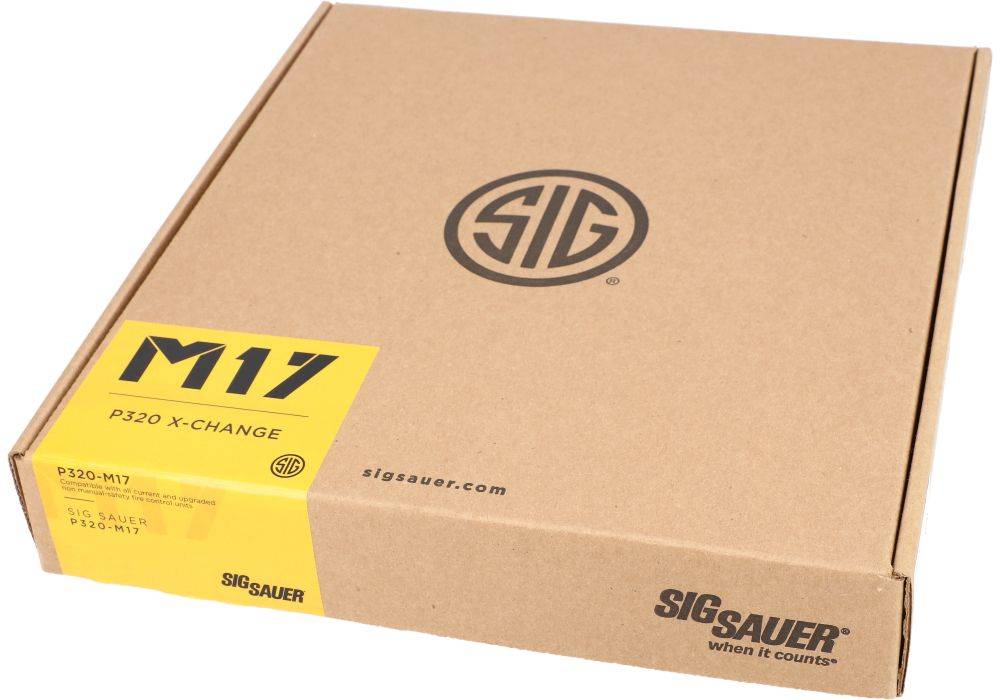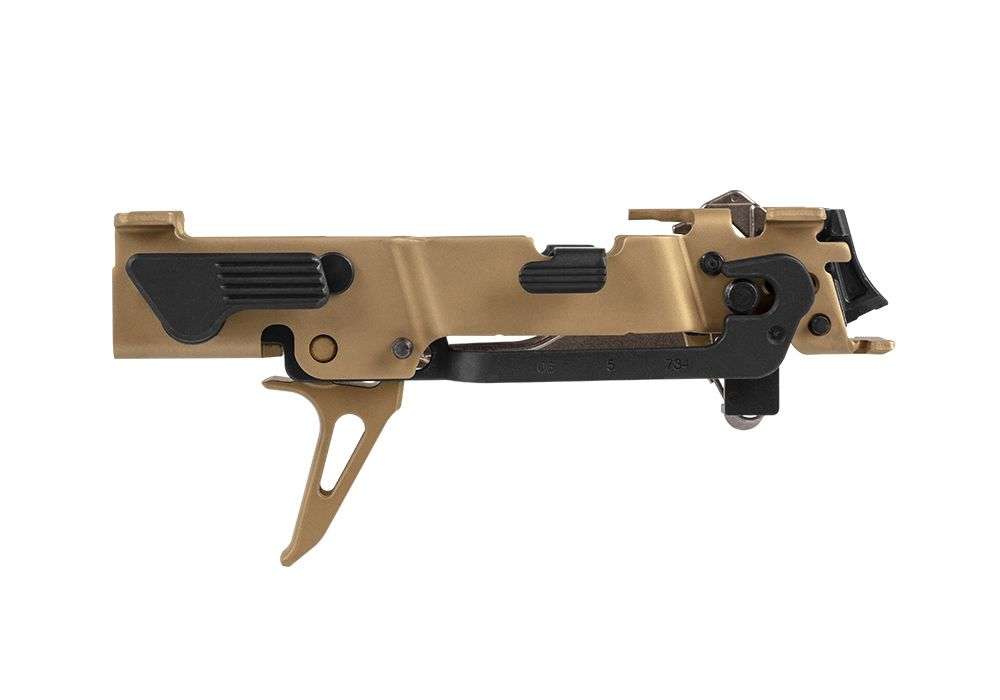 In the set, the shooter receives a frame and a slide, in the correct Coyote Brown color scheme, a barrel with a return spring and three magazines, one holding 17 rounds and two 21 holding rounds.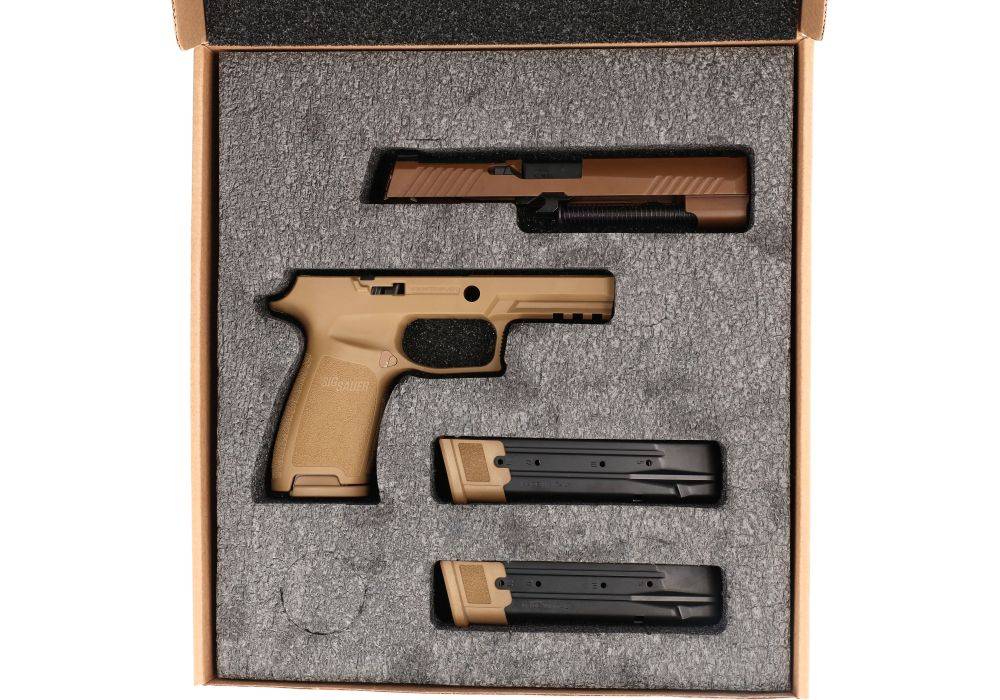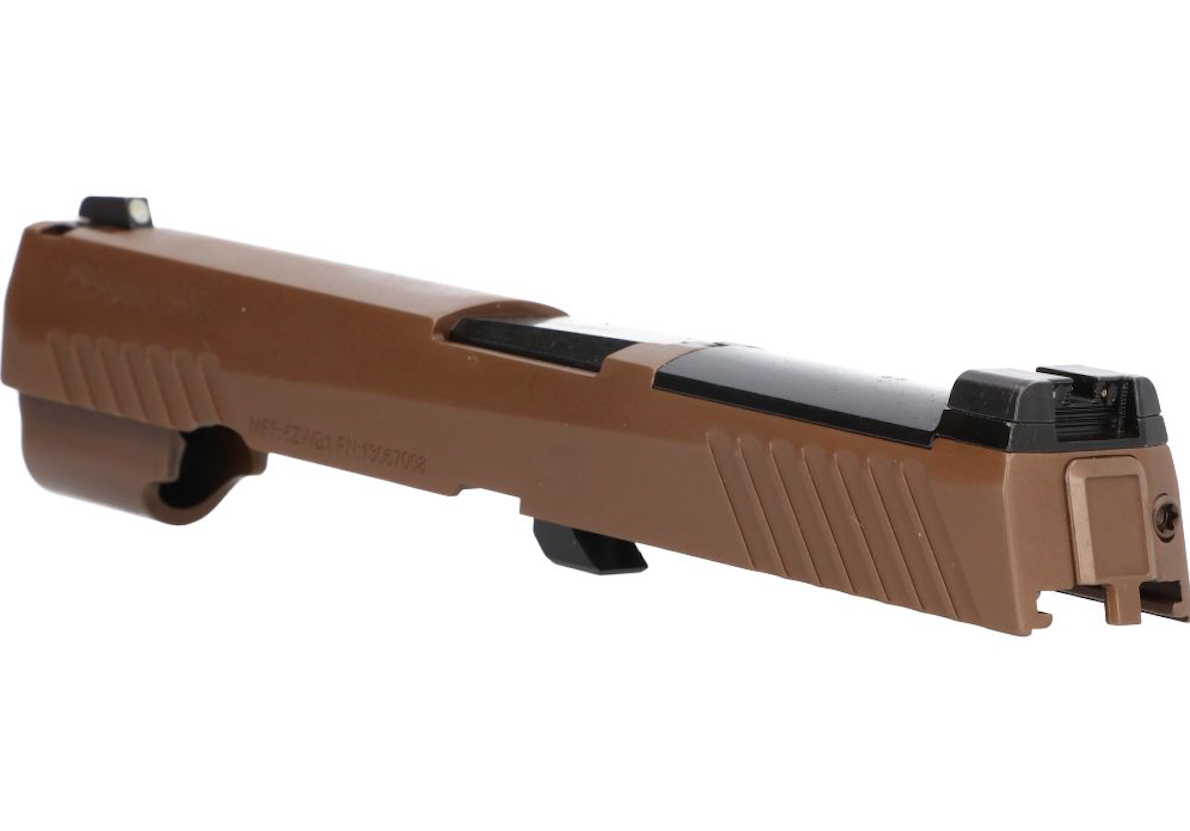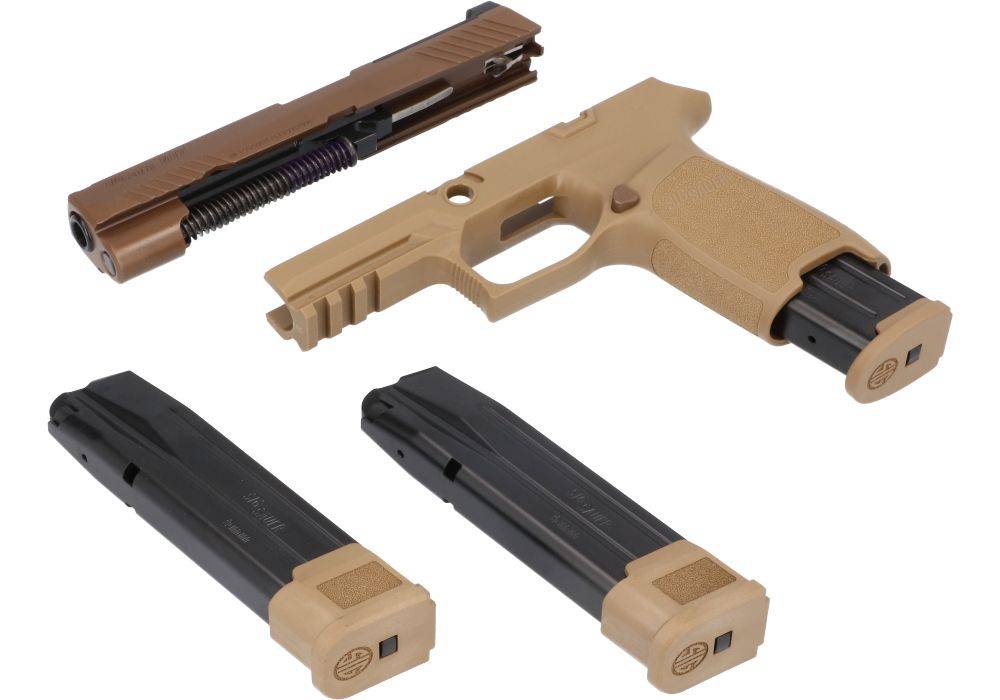 Compared to the military M17 model, there are naturally a few minor differences. The biggest one seems to be the lack of an external safety present in the M17. The price of the M17 X-Change Kit is $ 499.99.
Other accessories for the P320 are less tactical, but they will probably find their fans among sports shooters and aesthetes. Owners of the standard Sig P320 from FCU will be able to replace the standard frame with one of two new models: the X-Series DH3 TXG Grip Mod and the AXG Titanium Cerakote Grip Mod.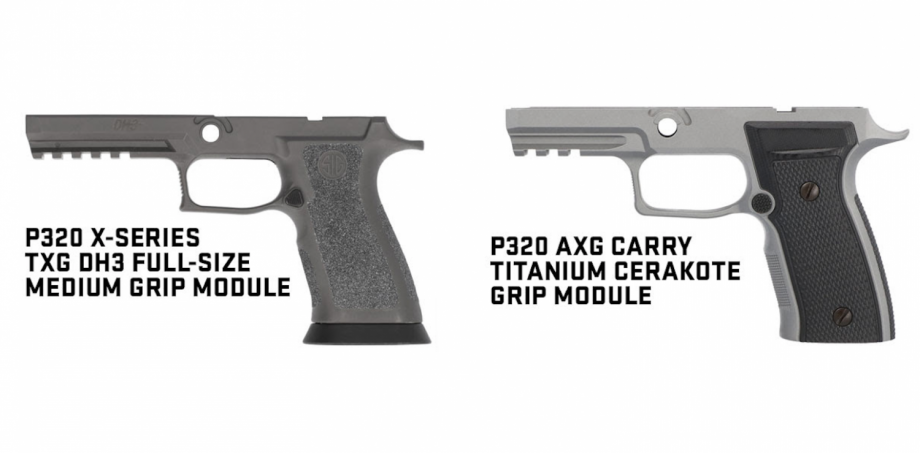 The first of the frames, the XSeries TXG DH3, was designed by Daniel Horner, one of Sig's factory shooters, and is aimed primarily at sports shooters. The aggressive texture of the grip is similar to that found on the anti-slip tape that covers skateboards.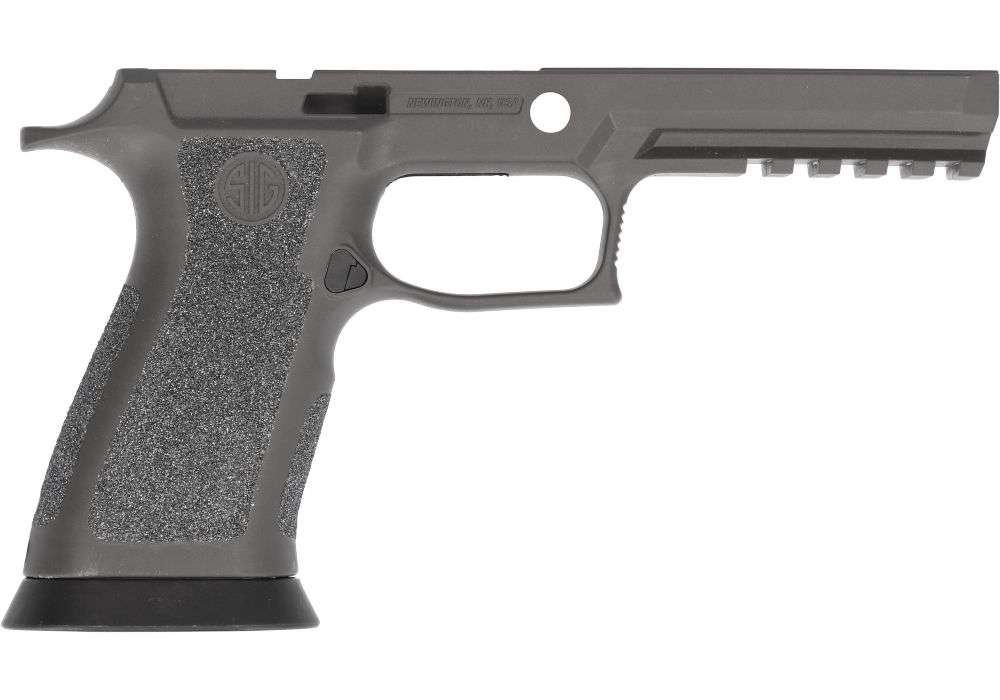 The polymer frame is enriched with tungsten to give shooters the opportunity to take advantage of the properties of both of these materials.
The weight of the XSeries TXG DH3 frame is 470.6g and the price is $ 349.99.

The second of the new frames, the AXG Titanium Cerakote Grip Mod is an aesthetic, classic aluminum alloy frame.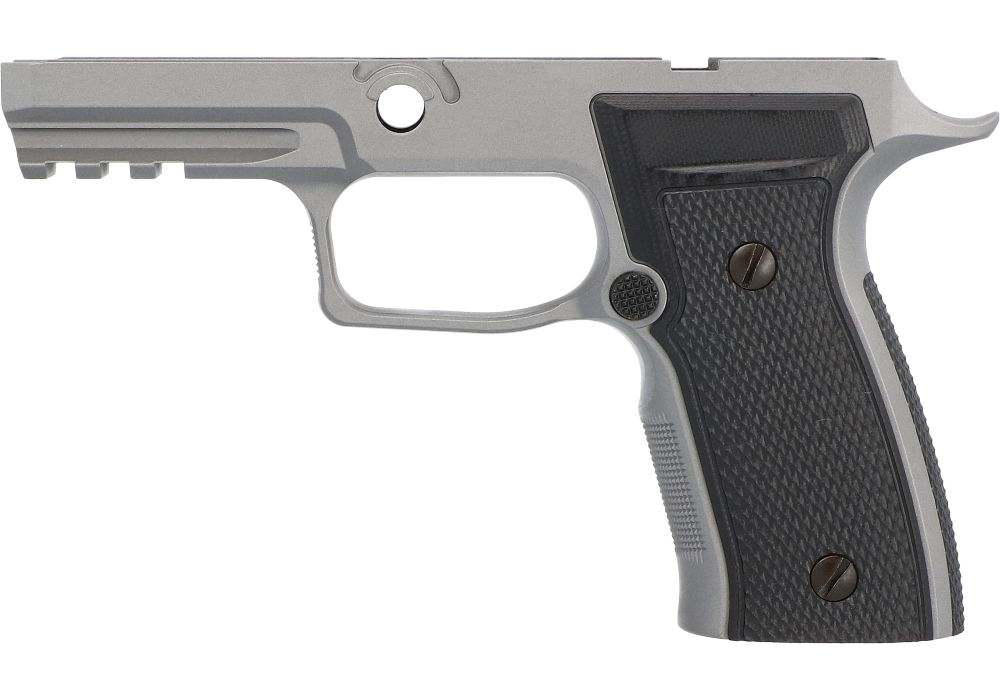 The product is equipped with replaceable G10 grips by Hogue, and is covered in a layer of Cerakote Titanium.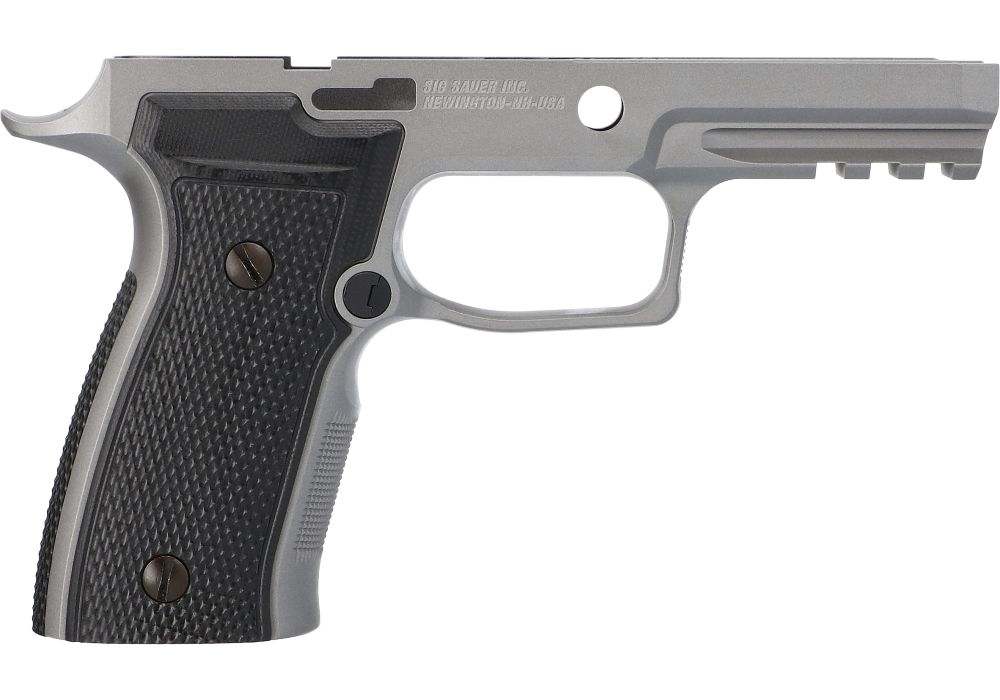 The MSRP is $ 399.99.

Two new silencers: the SLX and the SLH complete the offer of new Sig Sauer products.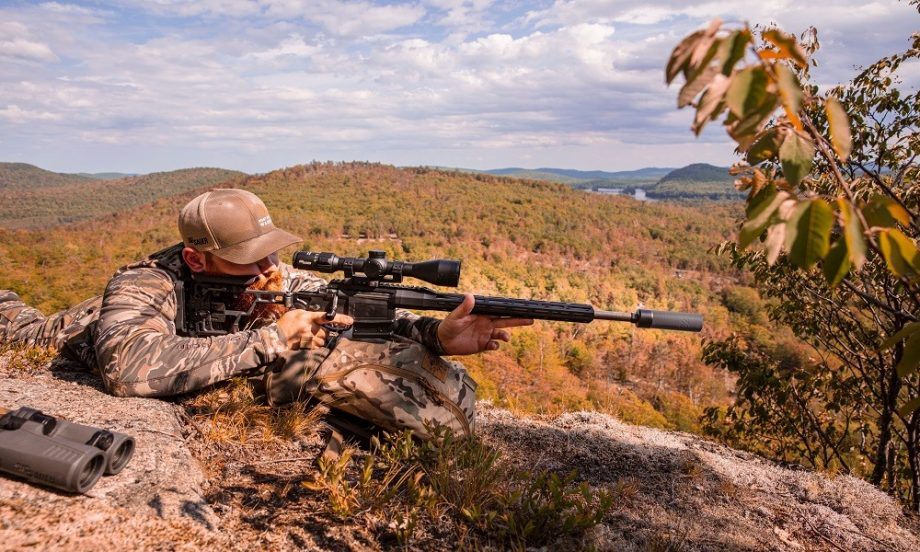 Both models meet US military standards and will be equipped with a Sig Sauer quick disassembly system called Clutch-LOK QD. Silencers are made of Inconel (nickel and chromium based super alloy) and titanium and are available for weapons chambered for 300BLK, 5.56mm and 7.62mm calibers. The SLH model is intended for shooters who want to use both subsonic and standard ammunition and want to ensure the greatest possible reduction of the sound of their weapons.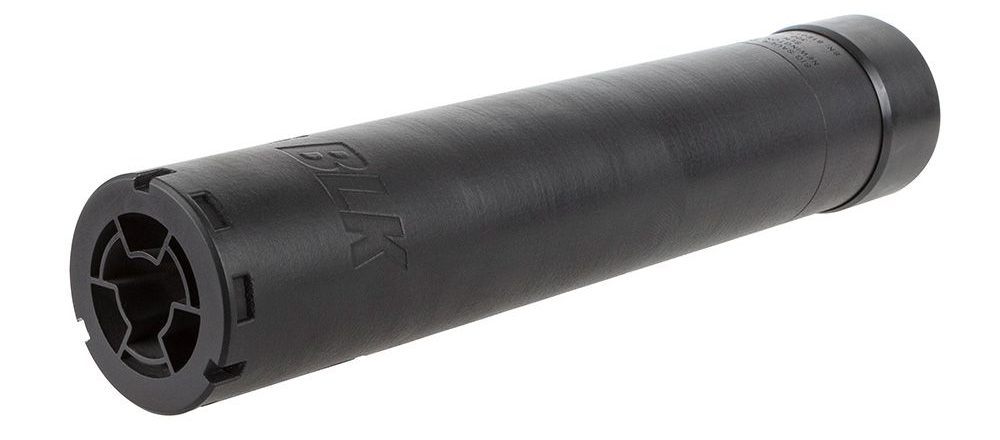 The design of the silencer provides over 50% greater reduction in the emission of toxic substances. The SLX model is mainly intended for use with subsonic ammunition.

The main purpose of the silencer is to reduce the muzzle flash and amount of toxic substances generated during shooting and directed towards the shooter's face by up to nearly 80%.

Sources: thefirearmblog.com, sigsauer.com