Lately Dytac has presented a large number of different accessories. As the company has established cooperation with Noveske (we mentioned it HERE) soon we will be able to enjoy licensed parts for the MWS M4 by Tokyo Marui. All fans and reenactors will surely know that recently Navy Seals operators have repeatedly appeared with Noveske products.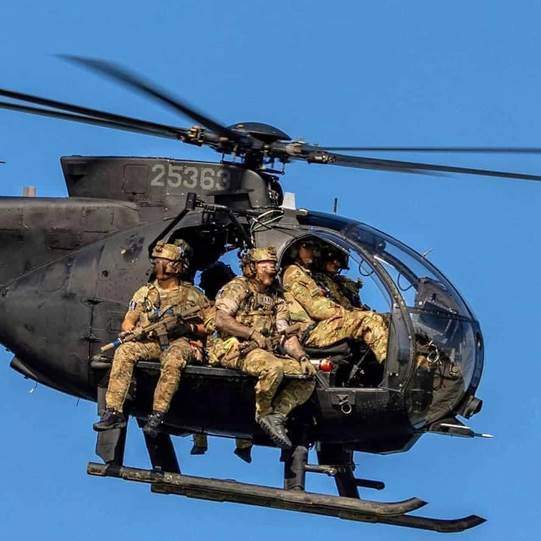 The products presented by Dytac are a 9-inch front in the MLOK system and the 3rd generation N4 receiver. They are to be made of 6061 aluminum alloy, covered with a Cerakote ceramic layer in Graphite Black (H-146) and MAGPUL Flat Dark Earth (H-267) colors, so one can expect faithful color reproduction.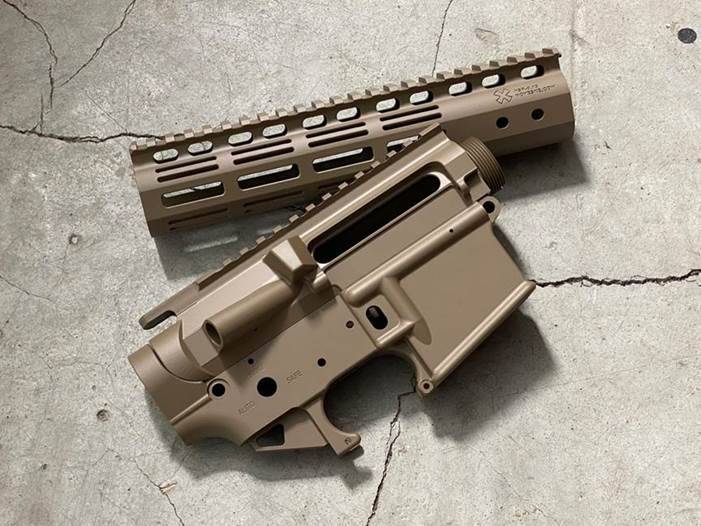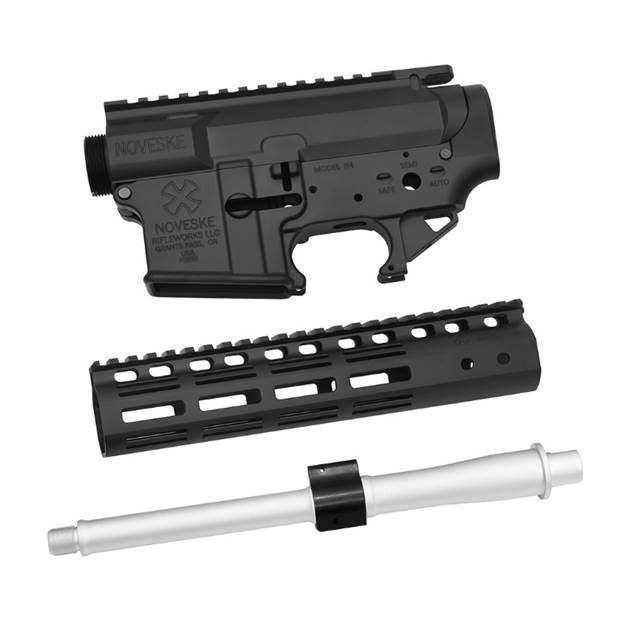 As one can see, both the handguard and the receiver will have full markings of the real equivalent. As part of pre-orders, a set of parts is available to help one build an MWS M4 from scratch.

The set includes:
- the already mentioned receiver
- the handguard presented in the photos above
- a 10.5 inch MWS outer barrel with .300 Blackout caliber markings
- a replica of a low-profile gas block
- a set of pins
- a universal barrel nut
All parts will be made of aluminum 6061 or steel. Markings will be laser engraved. The price quoted by the manufacturer is $ 745 for the set and $ 120 for the handguard alone.
Photos of produced accessories for the AK platform were also shown. As written in the announcements about he new conversion kit of the AKM by Dytac, it includes a receiver, a handguard and a stock. There are a few variants.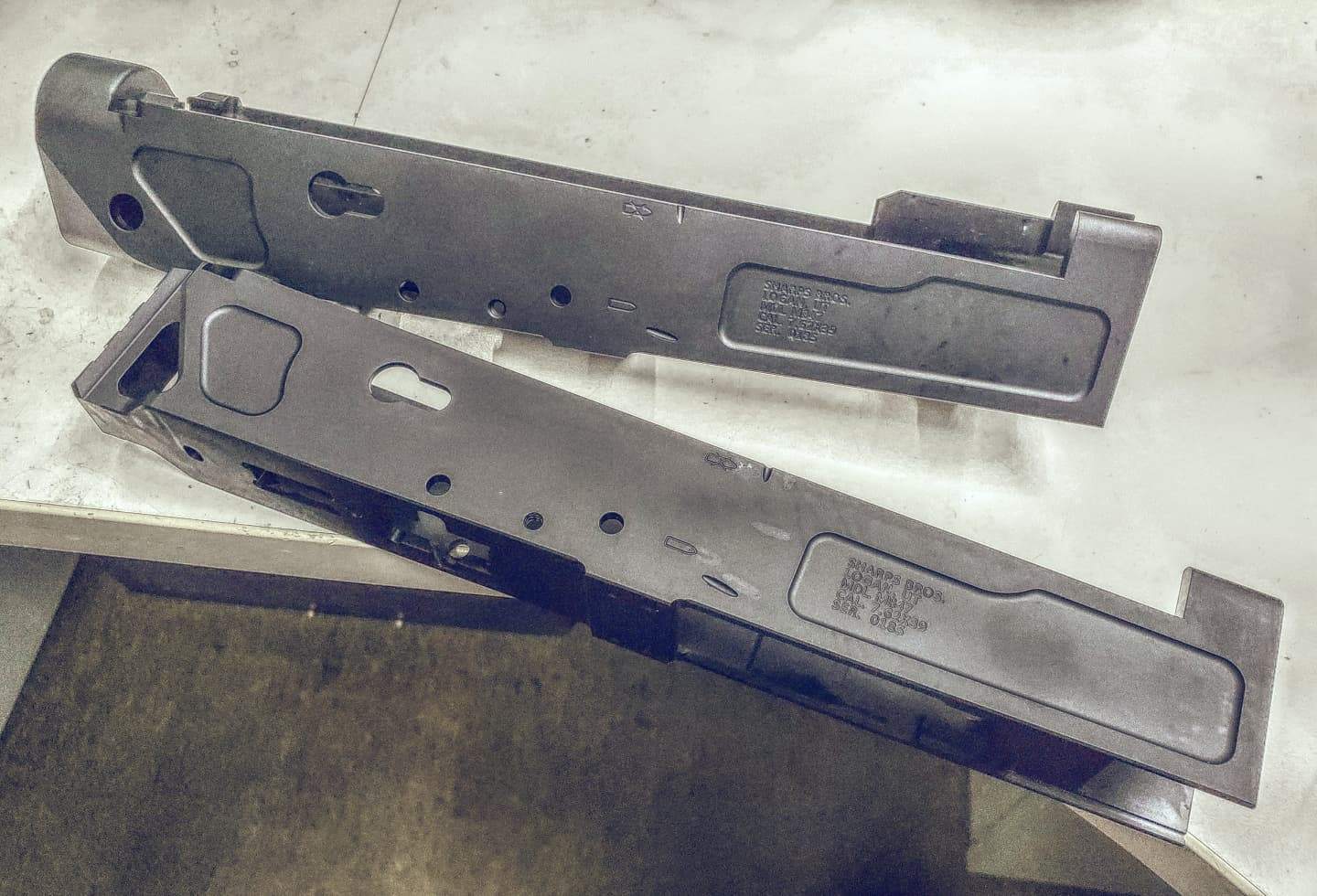 As one can see, the presented photos show a receiver with a thread for an AR-15 buffer tube and a section of RIS rail for mounting a carrying sling swivel or a stock. It is possible that there will also be an adapter with a RIS rail. The stock itself is a frame design and it is not adjustable. It is devoid of a rubber buttstock pad, it has only shallow grooves in this section.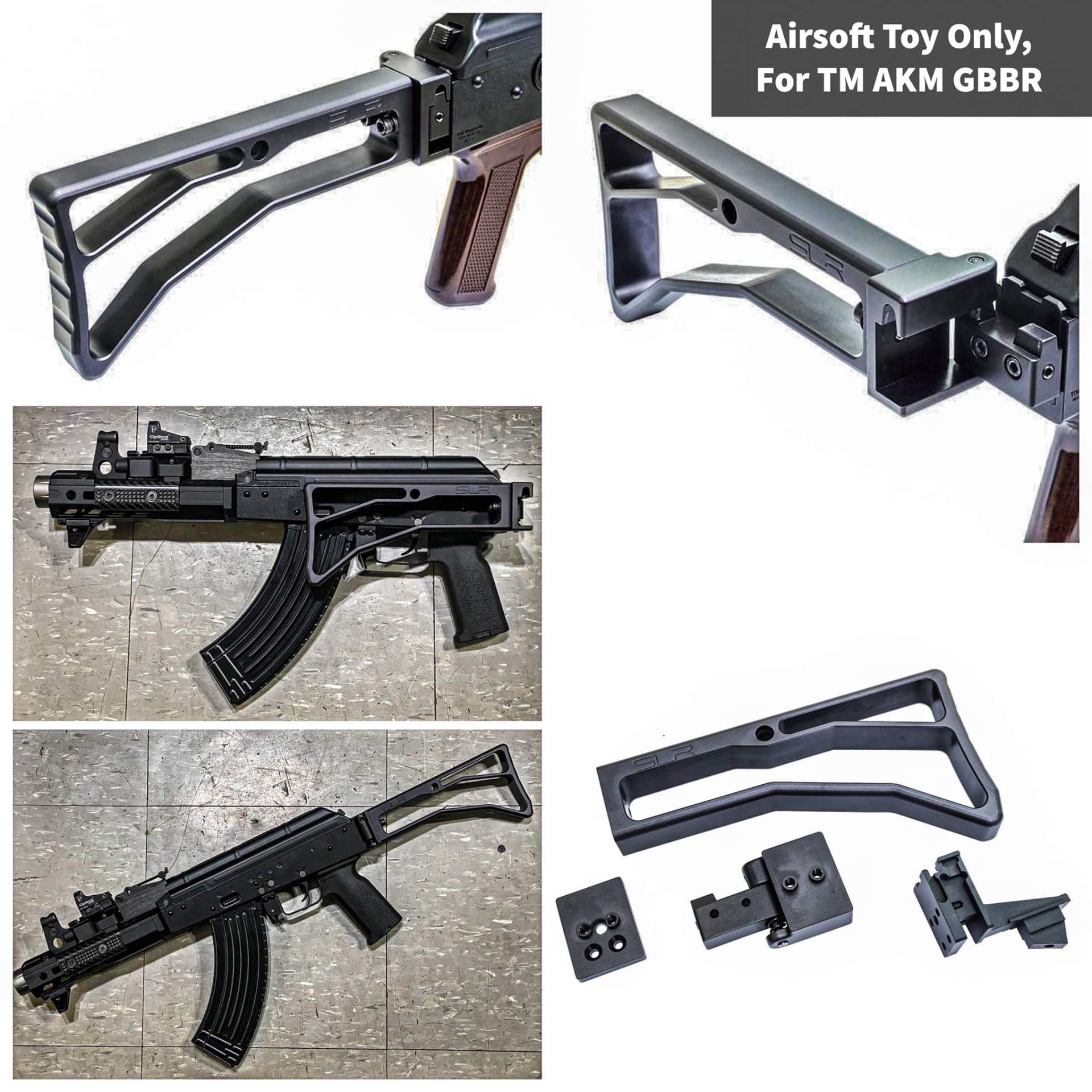 The set with the stock will probably include various adapters for the said part, allowing one to firmly attach a new stock, insert the already mentioned buffer tube and AR-15 stocks, or install the original stock in a different position. There will also be handguards in various lengths, with the MLOK mounting system. All photos of the replica also show a new gas block and a gas tube cover with a mounting rail. Unfortunately, it does not appear separately on any of the materials, which raises doubts whether it will be available outside the sets. Unfortunately, there is still no information on the release time and the expected price.
Certainly, fans of these designs know even more details (and I hope they will share with us) and for now, we can only expect these products to appear in stores.