New camouflage by Novritsch
The Novritsch company is not slowing down, but this time it offers a product that may appeal not only to airsoft players. The result of more than a year of work by the Novritsch team is the KreuzOtter pattern, meaning Viper, was based on the Tiger Stripe camouflage.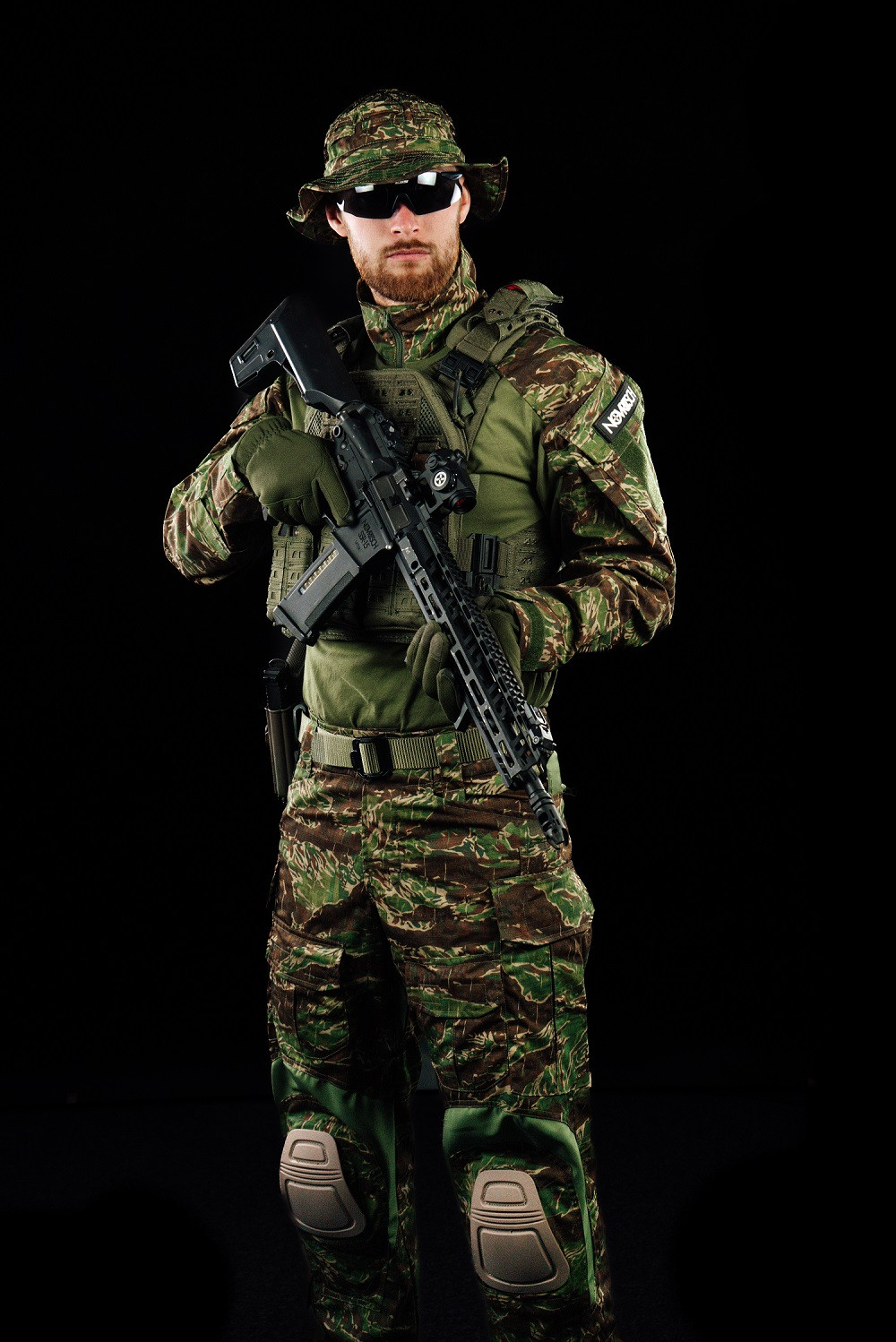 However, one can see the differences at first glance, especially in terms of colors. The manufacturer, following global trends, has dropped the black color, focusing on shades of brown and green. The dark brown stripes dominant in the camouflage were created with the use of vector graphics based on photos of tree bark. The background layer are macro photos of leaves, this means that the camouflage contains various types of "vegetation". The manufacturer has consciously not used pixel camouflage, focusing more on the reproduction of natural vegetation as is the case, for example, in the case of Real Tree patterns, but with the preservation in a 2D layout instead of the three-dimensional effect.

What is the advantage of the new KreutzOtter according to Novritsch? First of all it is an "apolitical" camouflage as it is not used by the army of any country. For some buyers, this may be important, because it does not put players on the side of any conflict, and allows one to simply have fun during airsoft games. In addition, the manufacturer emphasize that the camouflage colors have been selected with the European "arena of activities" in mind which is not without significance for players in Poland. Perhaps it will be a competition for the much-loved Pencott Greenzone?

Novritsch has announces the premiere of uniforms and hats in a new camouflage will be in late spring 2022. Plate carriers, ghills, belts and pouches in the KreuzOtter camo have also been announced.
In addition, work is underway on mountain and desert versions of the camo.


Source: novritsch.com/kreuzotter