Double Eagle is constantly surprising us with various new designs. After a licensed gas powered pistol, we will take a closer look at a spring-loaded sniper rifle. It is an M700 replica named DE M66. It is supposed to be a replica of the famous Remington 700 in a dedicated Magpul stock. Certain markings are visible on the photos, but it is not stated whether it is a licensed product.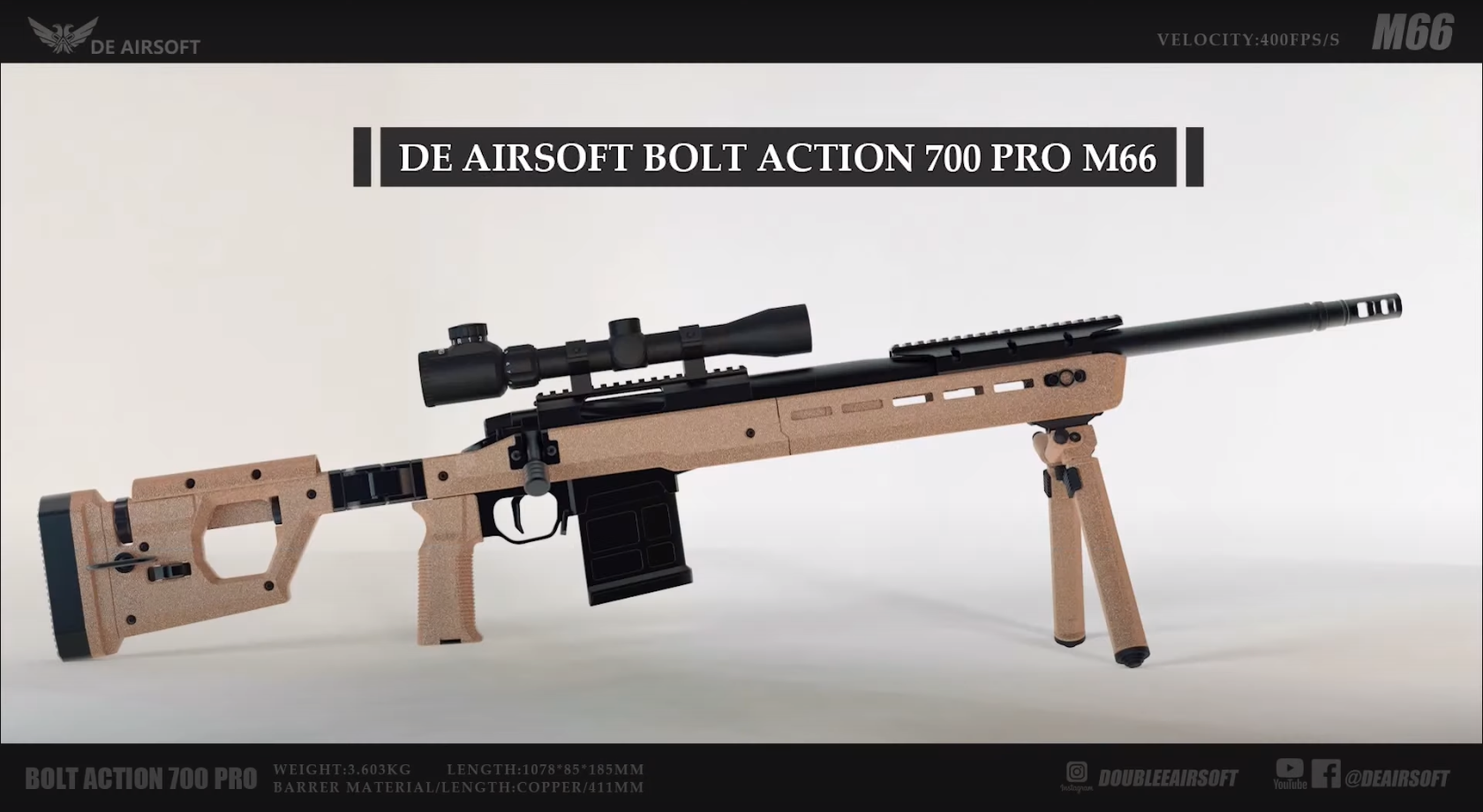 The replica itself is to be made of metal and polymers (stock). The design itself includes some interesting solutions, such as an adjustable pistol grip (the possibility of moving it along the axis to a certain extent), a double-sided safety lever, the possibility of moving the charging handle to the other side (no interference with the stock is required, because there is a cutout for the lever on the other side, but a second dedicated charging handle will be required) a highly visible, working spring tension indicator in a from of a needle.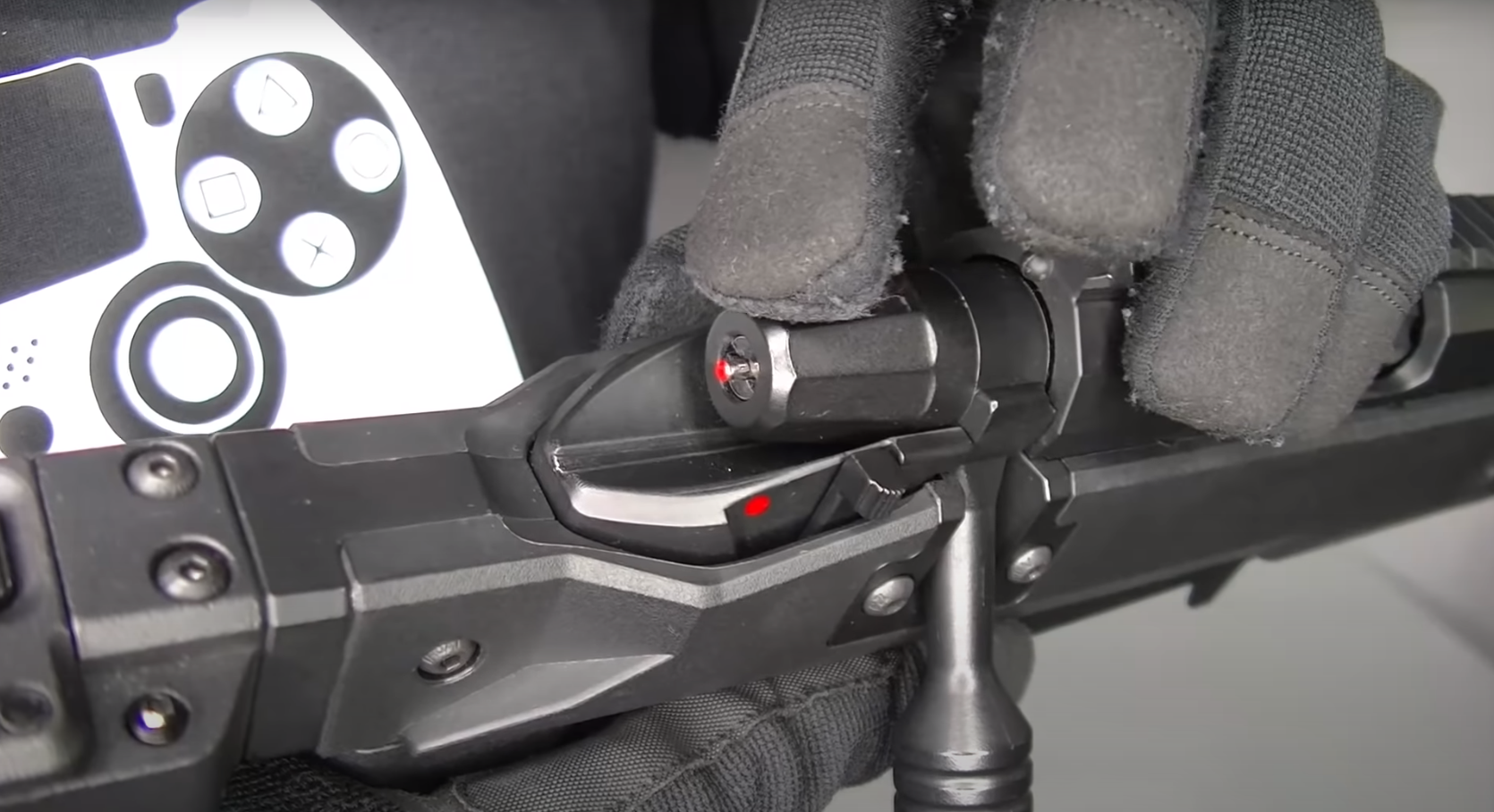 Feeding is to be done from magazines with a capacity of 50 BBs. They will be placed as in the real firearm and the balls will be fed into the chamber through the tunnel. The Hop-Up itself will be adjusted by a knob on the bottom side of the stock. It is made of plastic and its adjustment in steps raises some doubts, but time will tell. The stock itself has the MLOK system at the front. Also there, above the barrel, a metal cover with a RIS rail. It is a single piece screwed to the stock. There is also a bridge for mounting optics directly above the chamber. On the back of the replica, there is a foldable, tactical stock with cheek pad height adjustment (which is asymmetrical and can be moved after unscrewing it), buttstock length adjustment and two MLOK slots in the lower part for attaching the monopod. The stock folding mechanism itself can also be unscrewed and repositioned in order to change the side to which the buttstock folds.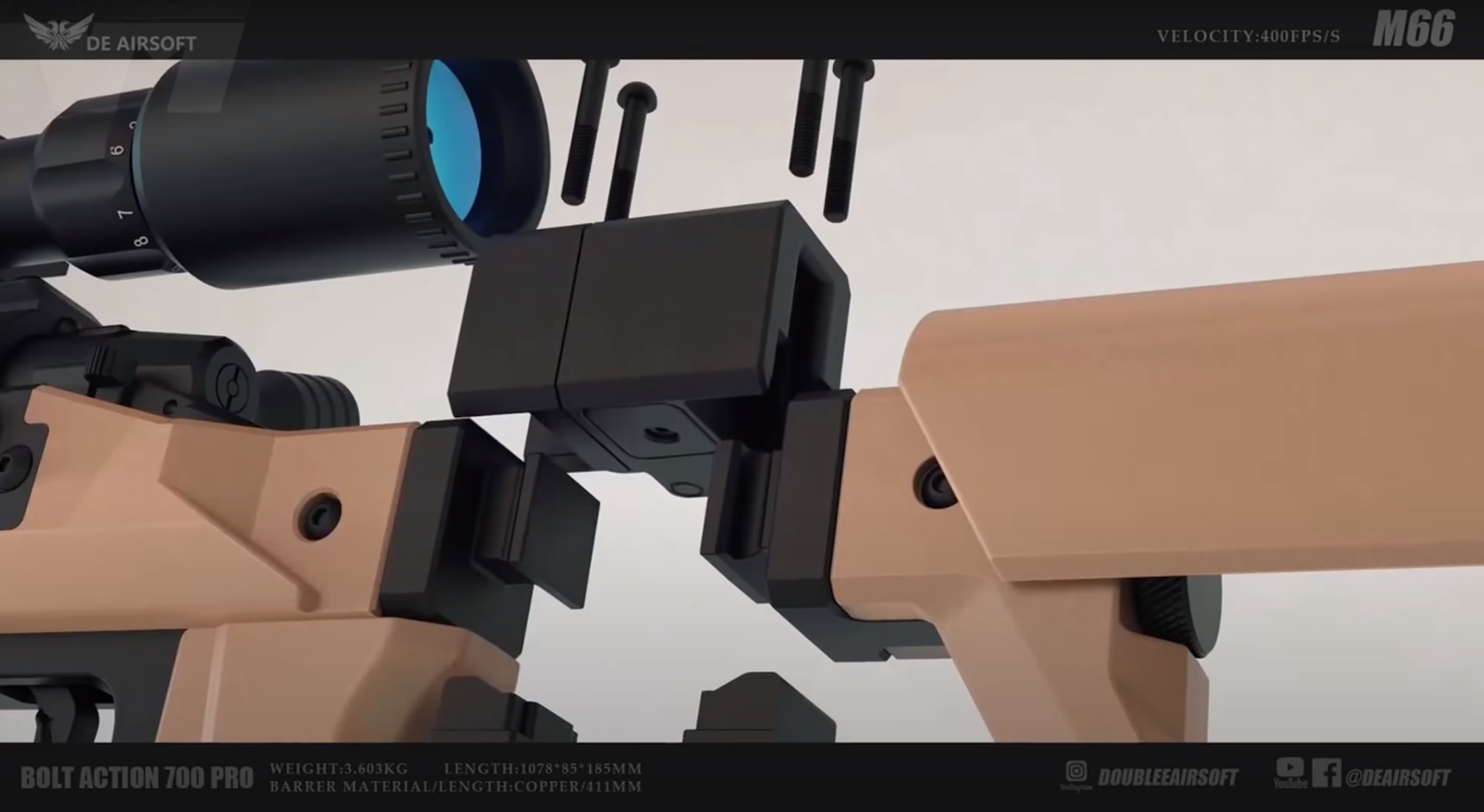 Most likely, versions with a fixed buttstock will also be available. The replica has two slots for QD carrying sling swivels on the front and in the stock. Two color versions (black and tan) were presented.

The replica without accessories weighs 3.6 kg, when unfolded it is 108 cm long, when folded it is 86 cm long. It can be expected to be made in the M40 VSR TM standard. Officially, the price and release date have not yet been disclosed, despite the almost a year's presence on the Internet.
<iframe title="YouTube video player" src="https://www.youtube.com/embed/Dwg07c37NYU" width="560" height="315" frameborder="0" allowfullscreen="allowfullscreen" />