Conversion kit for the SIG Sauer P320 by Strike Industries
The popularity of the Sig P320 pistol is growing behind the Atlantic, which means that the group of companies offering accessories for the above-mentioned model is growing. This group is joined by Strike Industries, which in cooperation with MetaForce and the Evike.com online store (yes, the airsoft one), has presented the Rampage Alpha conversion project.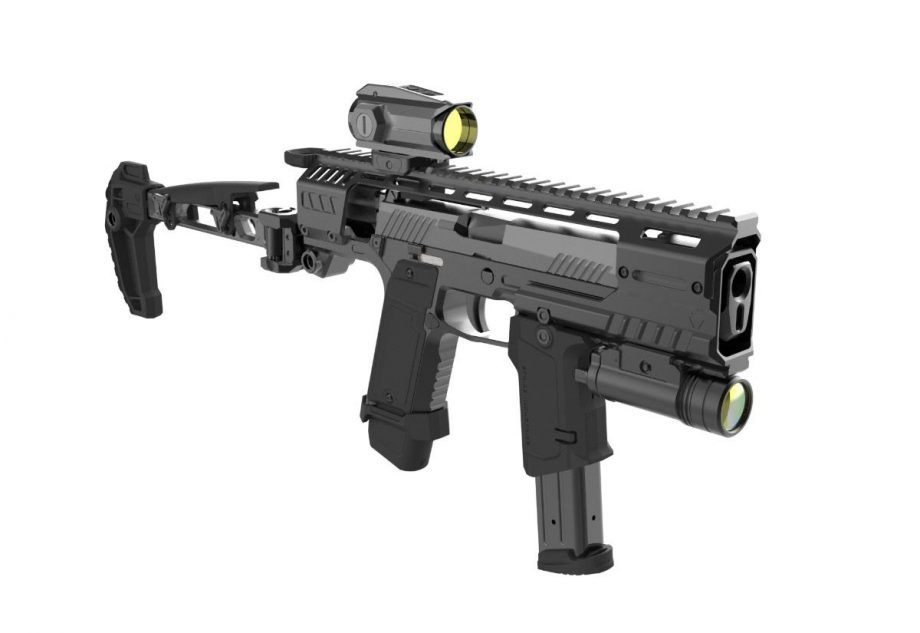 The conversion is expected to be available in 2022, although SI has already showed its plans online. The conversion made of aluminum is based on the pistol frame, the upper mounting rail and a removable, adjustable and folding stock. In such a set, the user installs the Sauer P320 Fire Control Unit (FCU) and a slide with a barrel.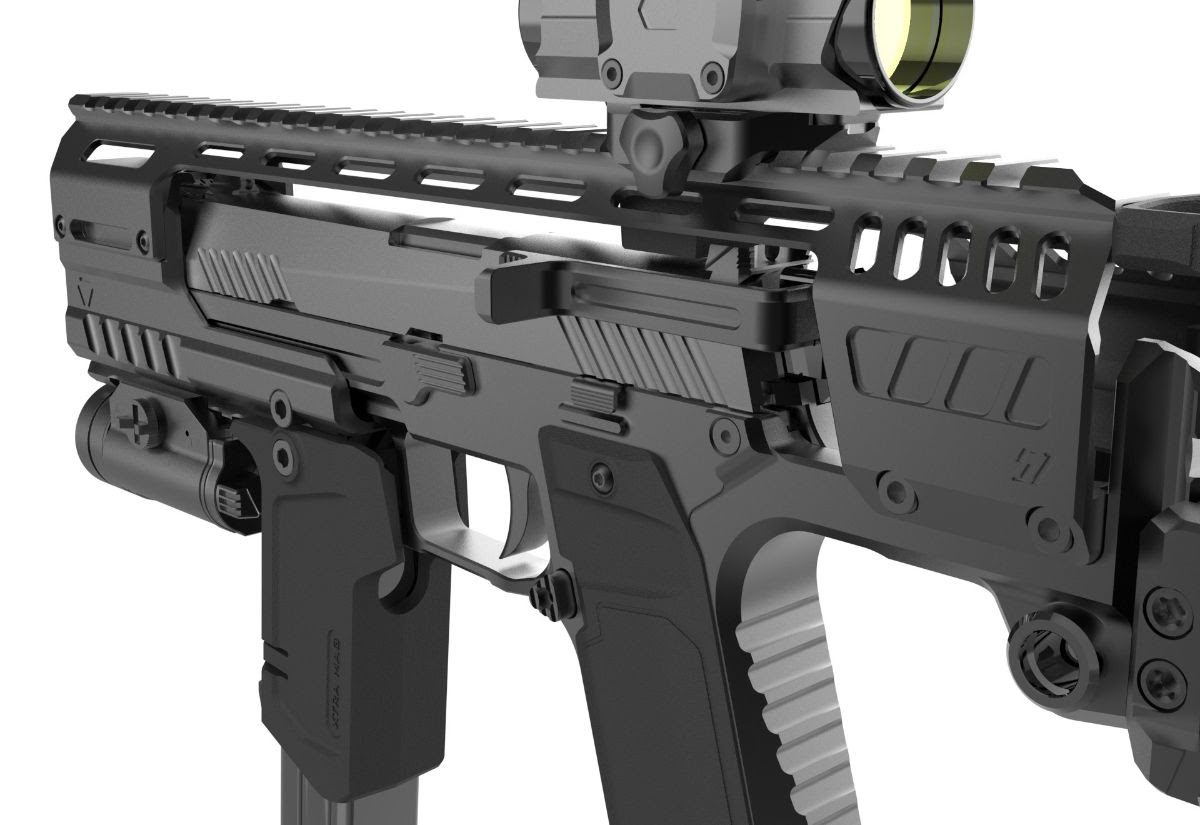 The manufacturer has informed that the modular design of the conversion offers over 20 different configuration options. For example, the weapon can only be equipped with a frame, without a stock, and instead of the top rail for mounting optics one can use the Optics Ready Sig Sauer system.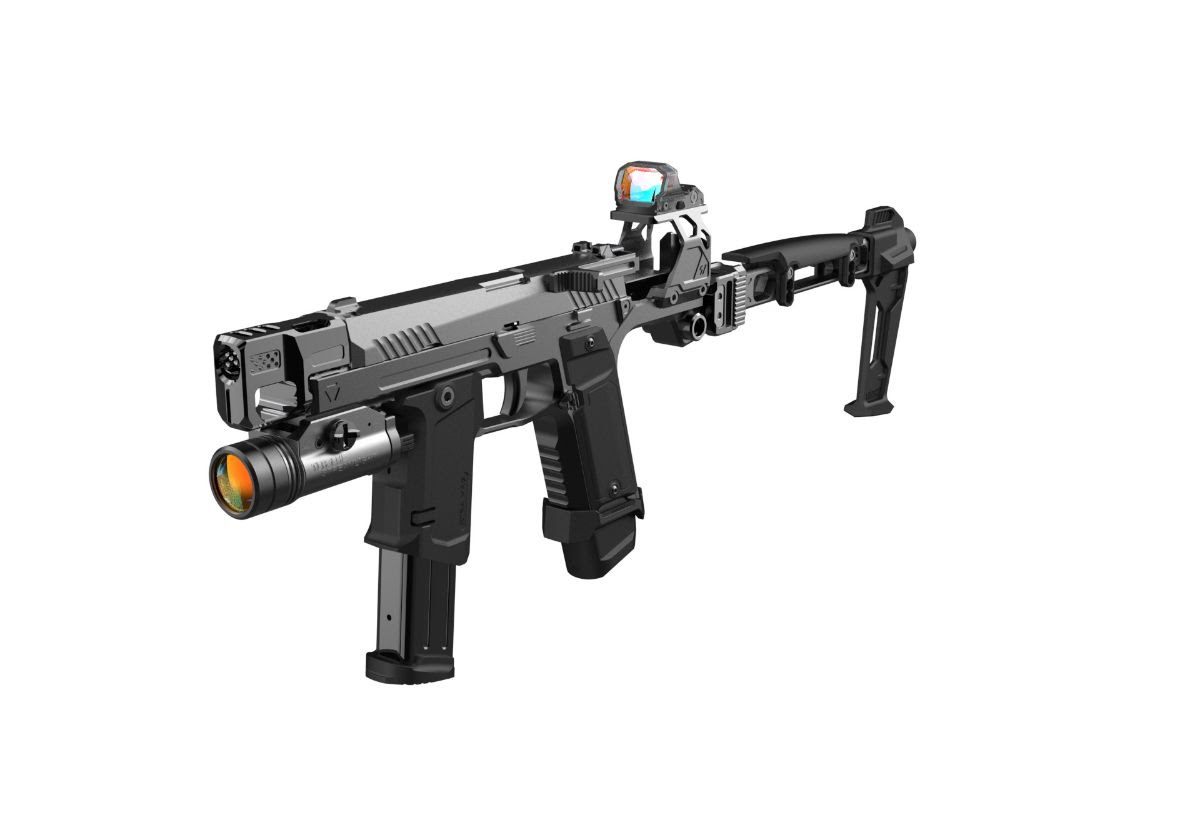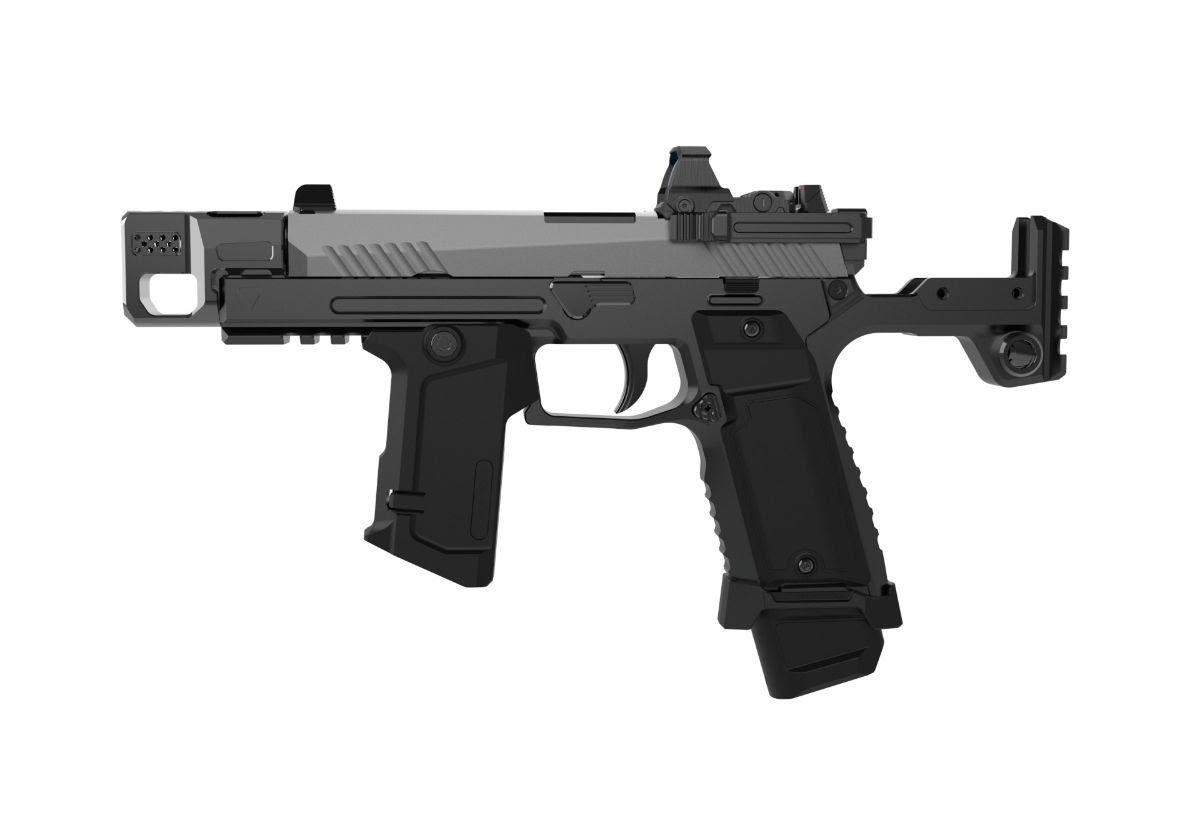 An interesting fact is that the conversion kit is also to be available in a version that allows the installation of the Sig Sauer P320 airsoft replica. Currently, neither the approximate release date nor the expected price are known. The conversion kit will definitely be available in the Evike.com store.

Source: thefirearmblog.com