Another AK-12 carbine replica is to be release to the market. The replica is to be produced by G&G and have some interesting and unique functions. Starting from the MOSFET and ETU system with precoking and 3 or 5 shot burst to a very interesting power cut-off system. It is indirectly based on a magnetic sensor, as in another design, because on dedicated midcap magazines, the system will cut off the power after the BB are gone, and in the case of other non-dedicated magazines (also hi-caps), after removing the magazine, the replica will not shoot either. The magazine added to the set is a midcap with a capacity of 120 BBs, a cut-off system and dummy rounds visible through inspection ports. The muzzle device, the characteristic pistol grip and Picatinny rails on the receiver cover and handguard are also reproduced.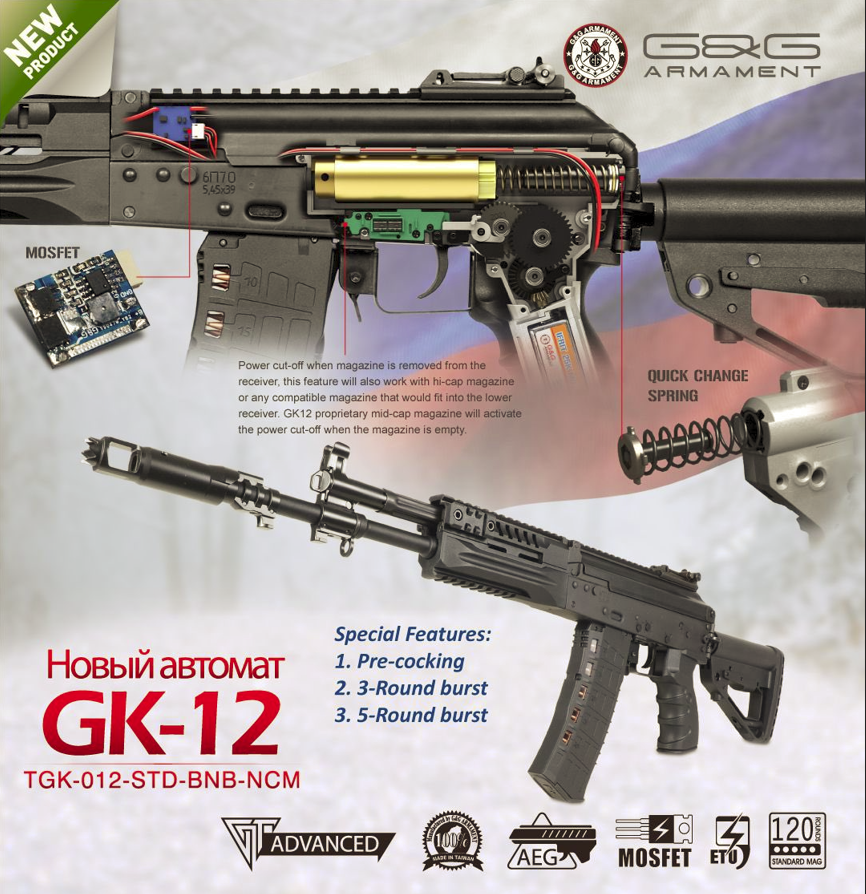 Internally, we will find a gearbox with quick spring change system and 8 mm ball bearings and an orange Ifrit 25K Motor-Short Axis (25000rpm). The replica itself is to be made of metal (steel or some other alloy, it is not specified) and have polymer parts. The weight is to be 3.56 kg and the inner barrel is to be 443 mm long. The performance should be standard for this manufacturer, i.e. around 400 fps.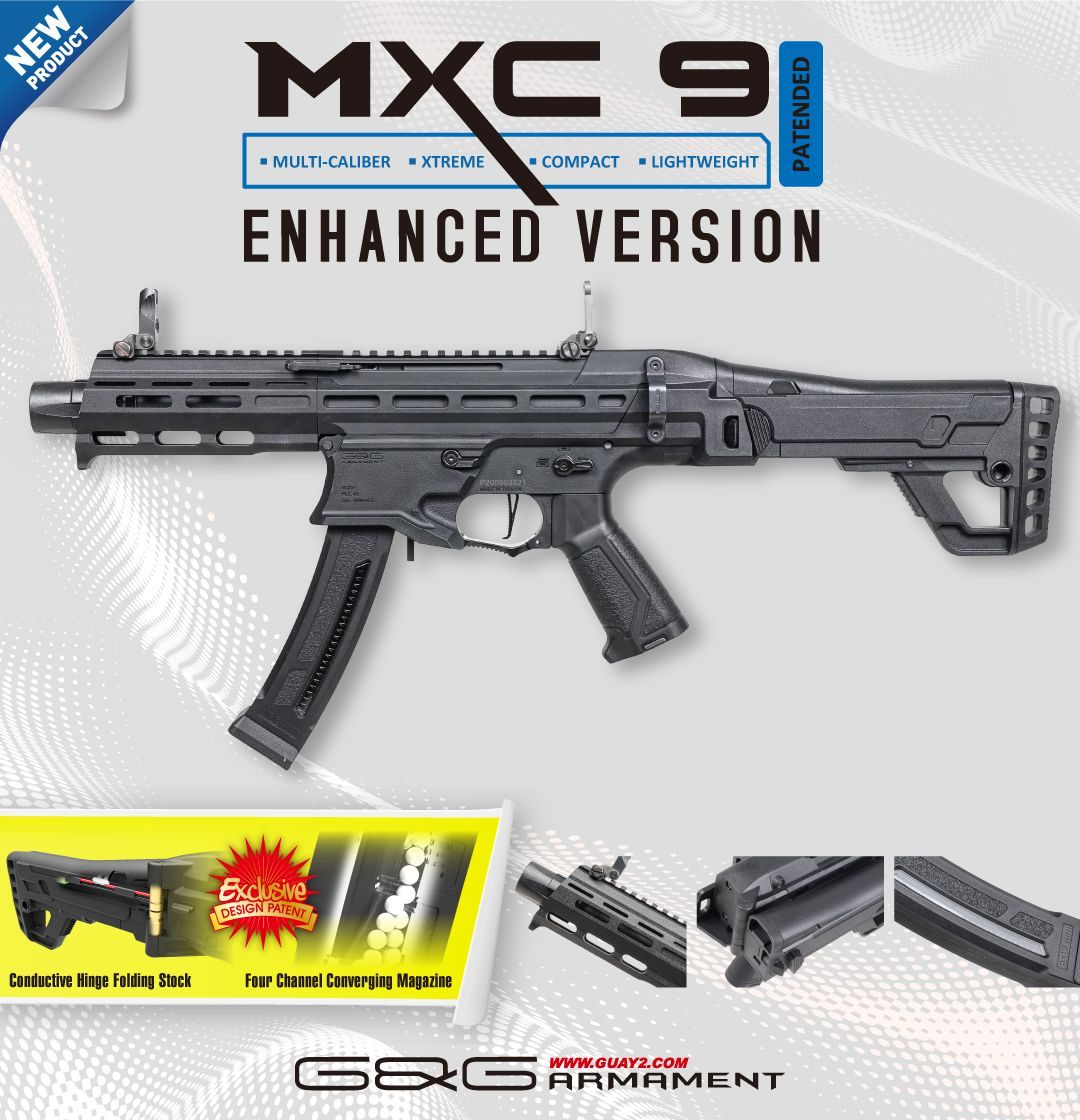 Another new product is the MCX9, which is another replica of the submachine gun from the Combat Machine series. Like all replicas in this series, the replica is made mainly of reinforced polymers. It is similar in appearance to the PCC45 replicas and will share some accessories (the M-Lok polymer and metal handguard has already been announced). The handguard will have the M-Lok mounting system, the replica will have iron sights mounted on it and a foldable, 6-position stock.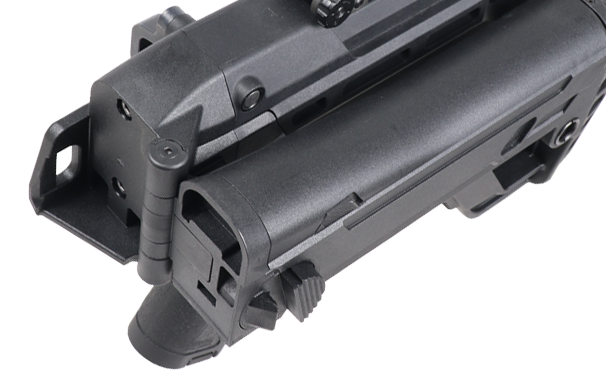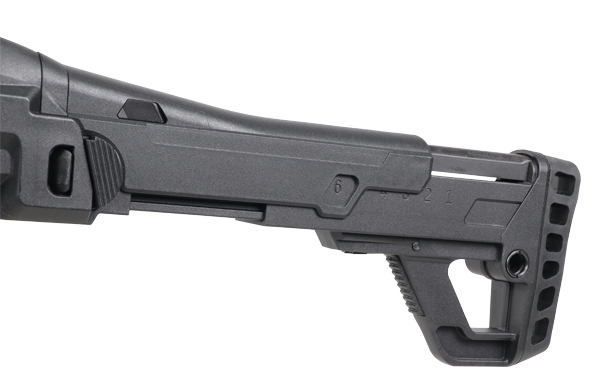 Midcap magazines with a capacity of 130 and 170 BBs will be available for the replica (the only difference in appearance will be the enlarged magazine floor plate). They also have an inspection port for quick checking of the number of BBs left.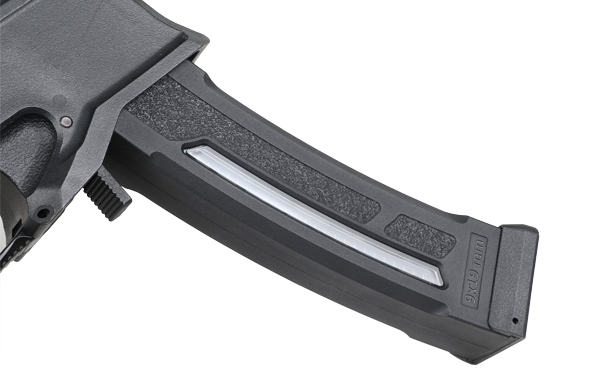 Internally, it may be a twin design with the proprietary G2 gearbox, probably an ETU system and a MOSFET, quick spring change and an orange Ifrit 25K Motor-Long Axis 25000rpm engine, but for some reason G&G has not released this information yet. The muzzle velocity should be around 420 fps.

Data on the release date and prices are currently a mystery.
Additionally, due to material problems, the magazine speedloader, known to the older part of players, will not be attached to the replicas.