There are some white crows among firearms and replicas. One of them is the Walther 2000 (apparently there were more airsoft replicas than the real firearms made), the Polish SMG wz.63 RAK in GBB version and or the G11 (real or airsoft version). However, thanks to Showguns, it is possible to have your own G11 and, in addition, gas-powered.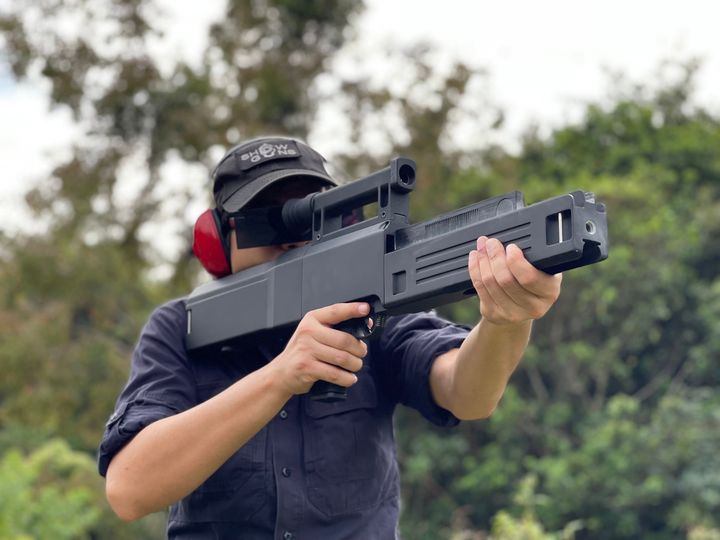 The design itself is almost identical to the real thing. The only difference in appearance is a different pistol grip known from AAP01, which is the basis of the mechanism. So it's hard to say whether it's a new replica or a conversion kit. However, the replica has a movable dummy magazine (because the power is still supplied from the AAP01 magazine), movable manipulators and integrated optics. At the moment, there is no information where and at what price will this product be available. We also recommend to take a look at SHOWGUNS profile, where interesting ideas, projects and their implementation appear.
<iframe title="YouTube video player" src="https://www.youtube.com/embed/HWdyLEsVk2w" width="560" height="315" frameborder="0" allowfullscreen="allowfullscreen" />
Below is a video promoting the G11 rifle and, as one can see, it was the inspiration for the clip presenting the replica.
<iframe title="YouTube video player" src="https://www.youtube.com/embed/UoTU-X0qbnQ" width="560" height="315" frameborder="0" allowfullscreen="allowfullscreen" />