Modify offers a series of new AR-15 replica models. The XtremeDuty series includes the Carbine 14.5", CQB 10.3" and PDW 7.5" models.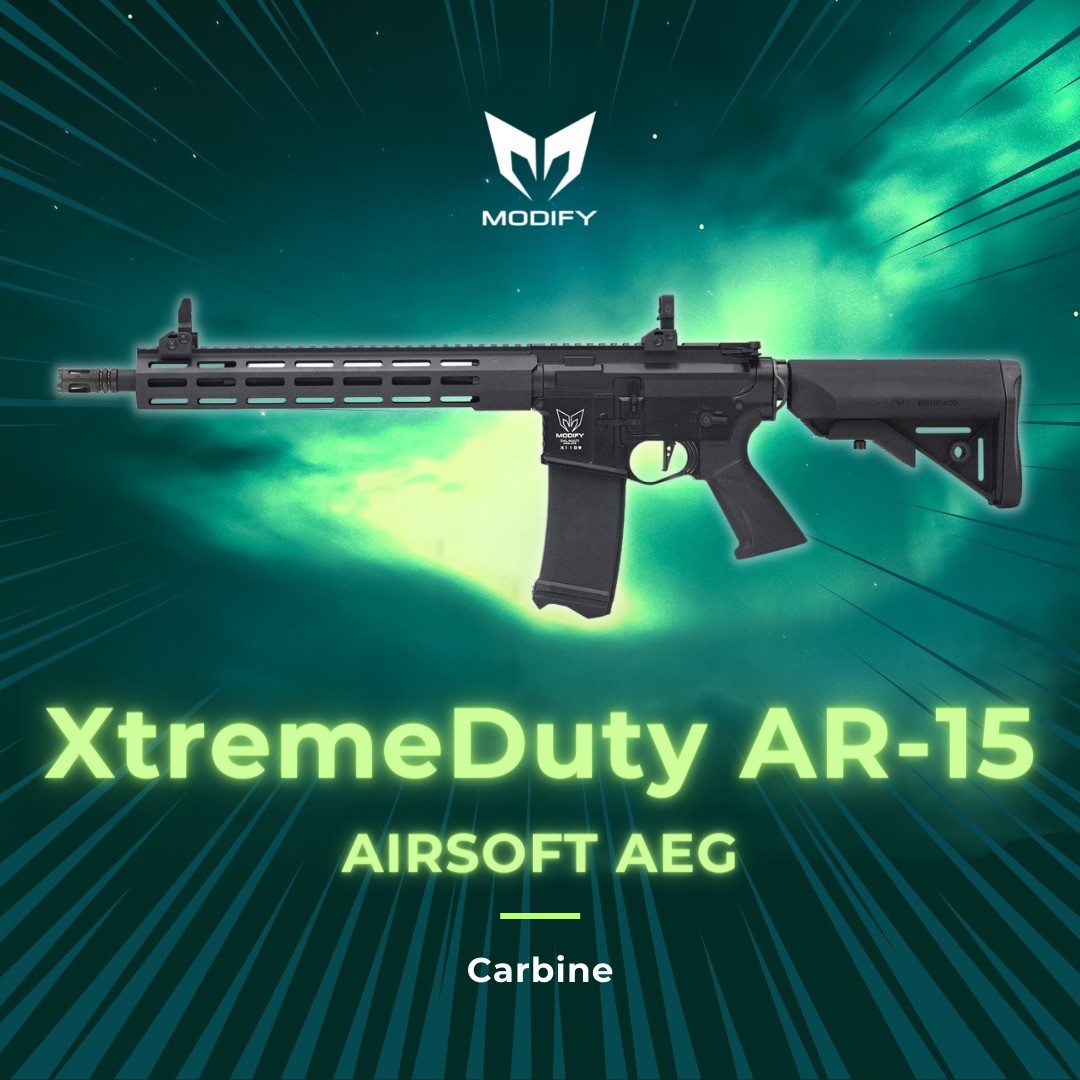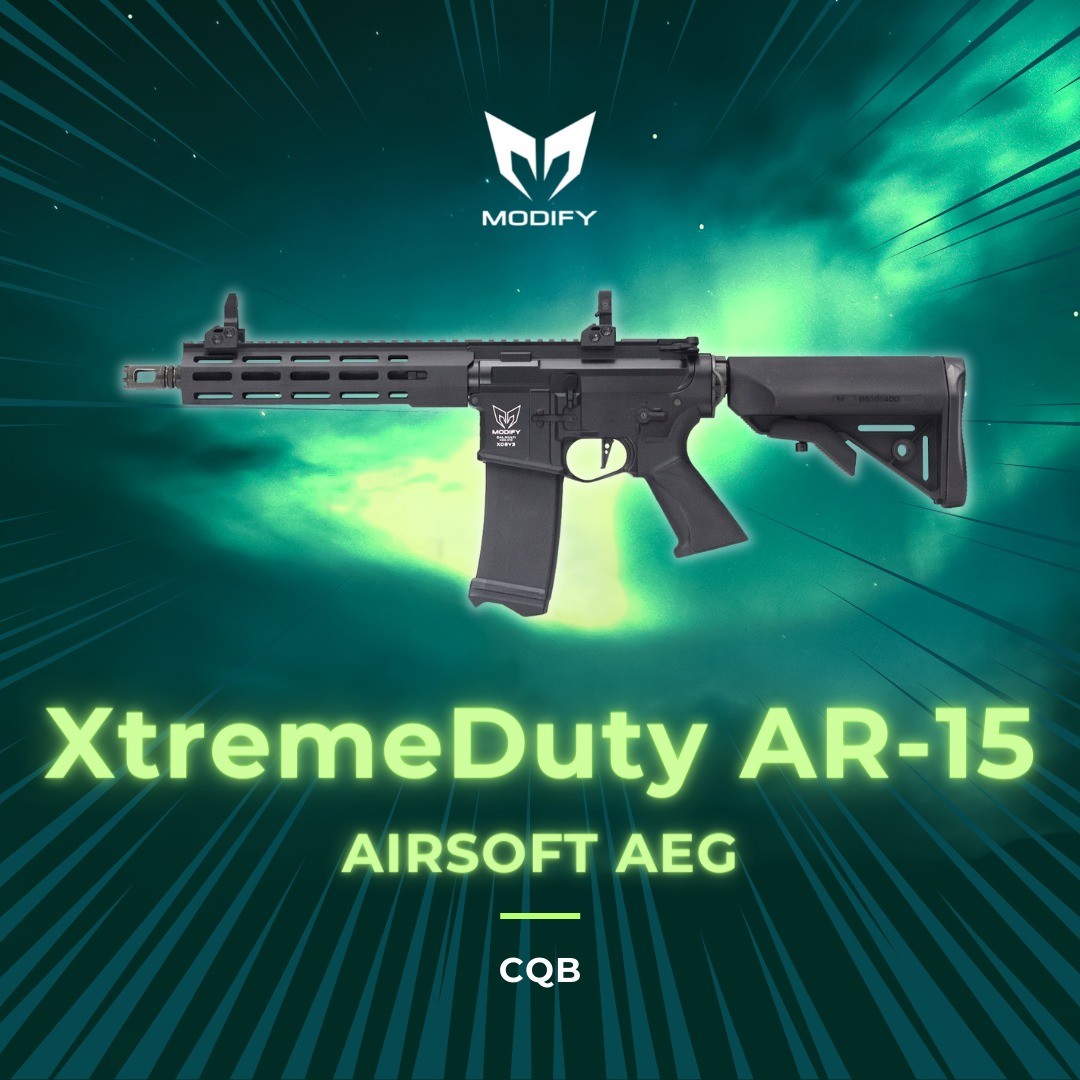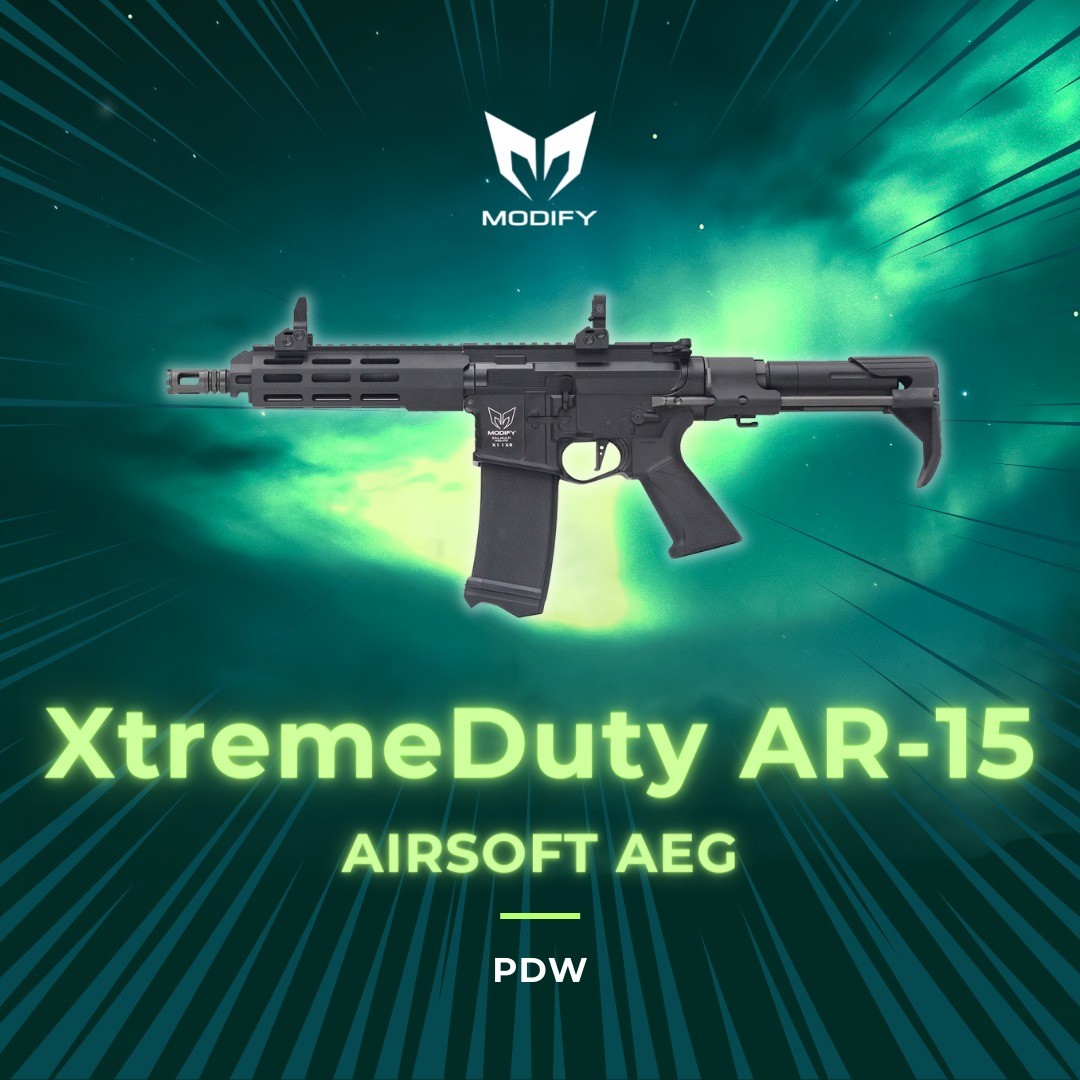 The receivers and fronts are made of CNC machined aluminum. The barrels are also made using this technology, finished with a 14mm CCM left-hand thread with a steel flash hider. All models are to be equipped with a front with the M-LOK mounting system with holes on 7 planes, a top RIS rail and folding sights.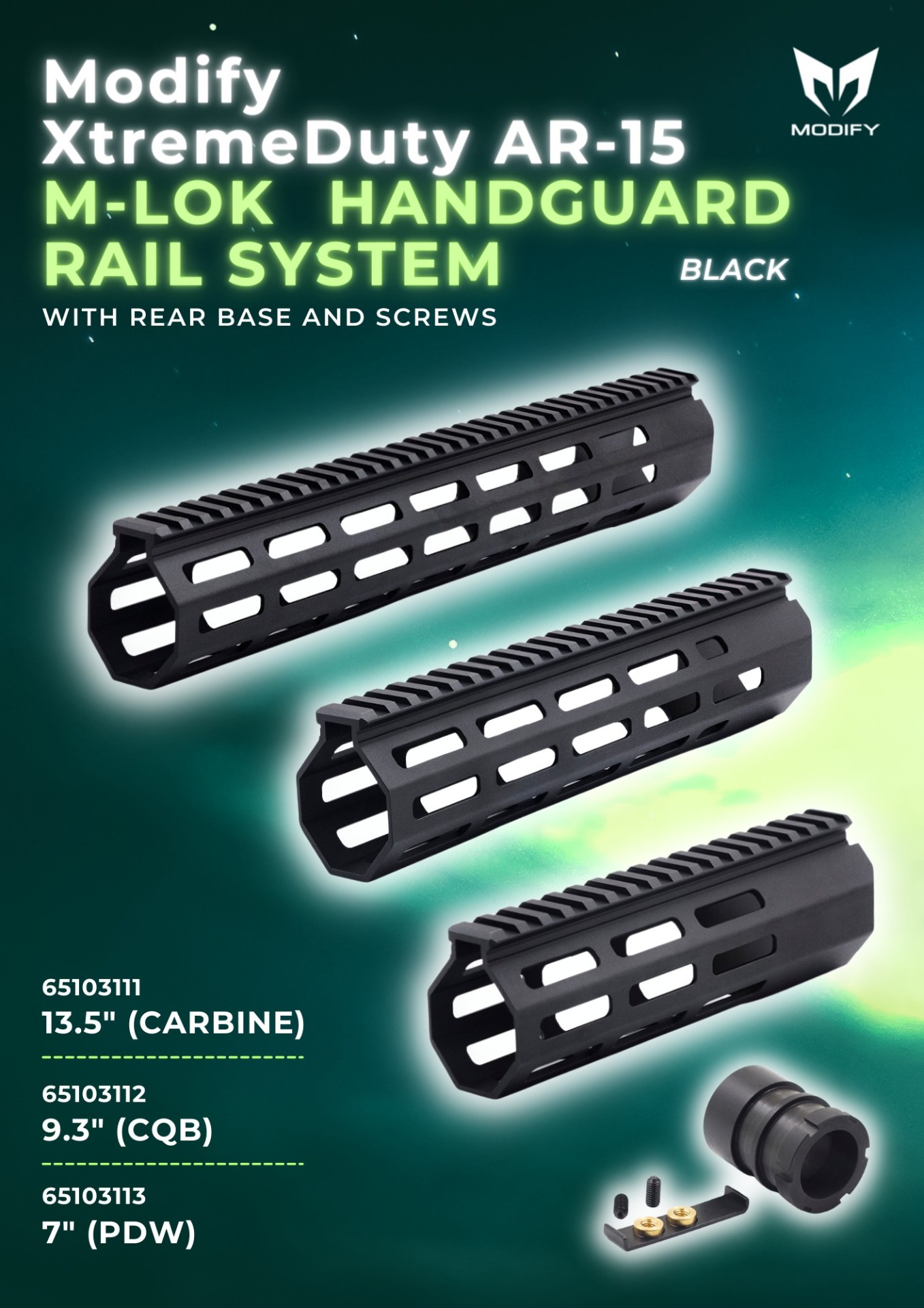 All manipulators are one-sided and the safety/selector is unusual, with settings every 45° and not 90° as in a typical AR-15. In the case of the PDW 7.5" model, a PDW type stock was used instead of an SF type stock with QD sockets.
Internally, we will find a bronze barrel with a diameter of 6.1 mm to improve accuracy, a rotary Hop-Up chamber, a new reinforced REBAR gearbox with gears with a ratio of 16.32: 1, quick spring replacement system and, at the same time, a power adjustment system in the range of +/- 30 fps , a flat steel trigger and 8 mm ceramic ball bearings. As standard, the wires are terminated with a T-Deans plug. Depending on the version, the muzzle velocity is to be between 390 fps and 335 fps for the European market.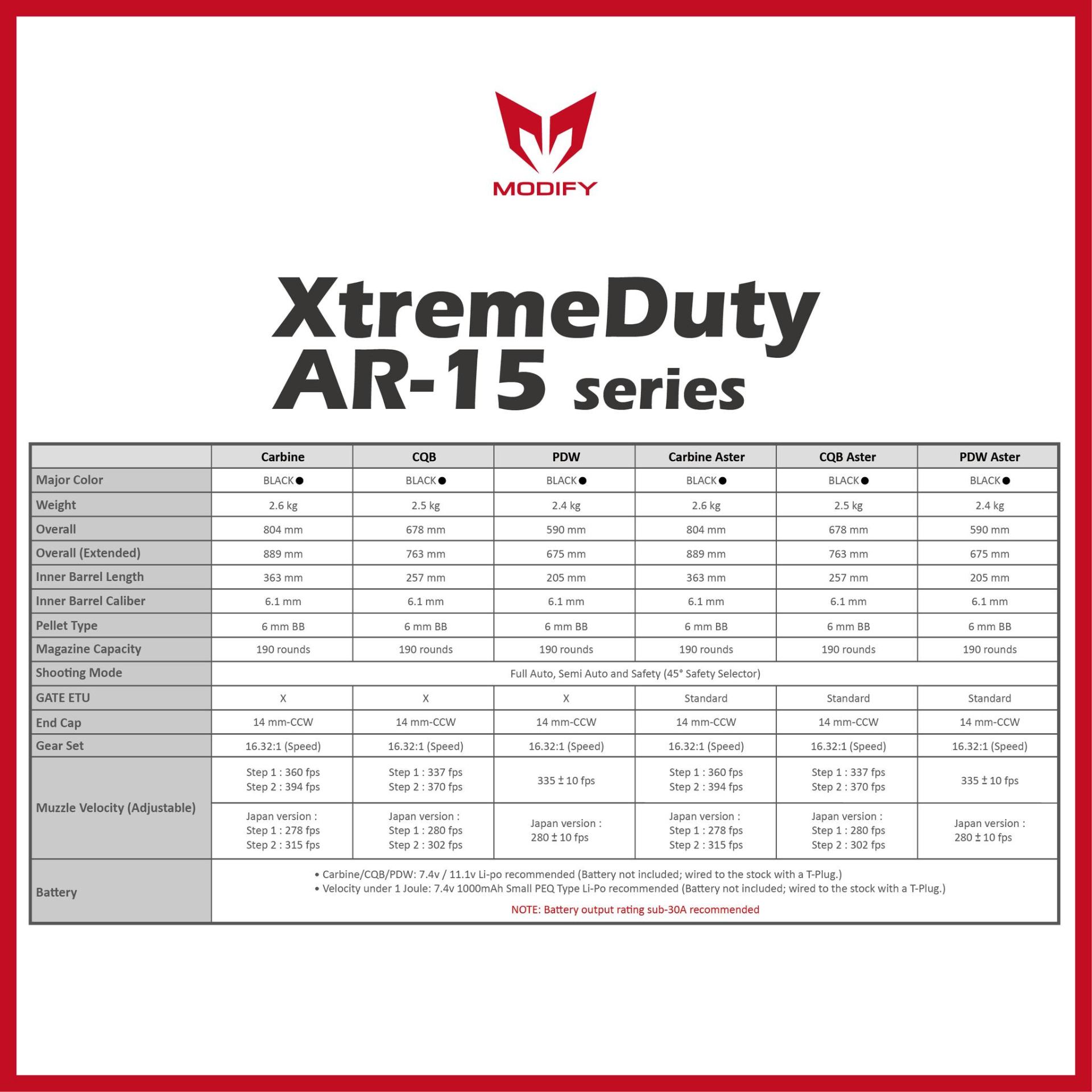 Currently only a black version is planned. The replica will come with sights, an adjustment tool and a magazine for 190 BBs. The prices range from 209 to 225 USD and orders can now be placed directly on the manufacturer's website. Models with a factory-installed ASTER module by GATE will also be available, but at the moment there is no information about price and availability.