A new product has appeared in the SRS offer.
The TAC-41 replica, popular among the sniper community, is to be joined by the new A1 version with a folding butt stock, a shorter barrel and a larger capacity magazine.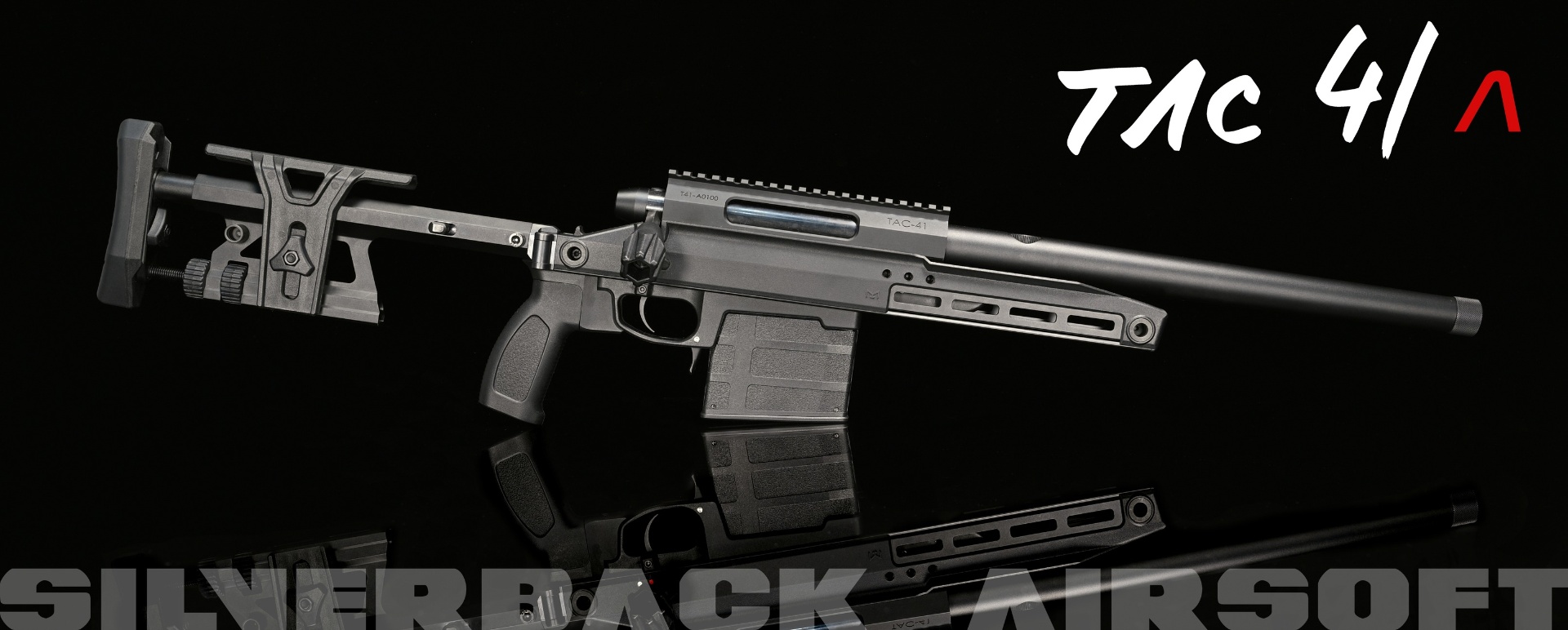 The stock will be made of 6000 grade aluminum with polymer parts and a steel hinge. There will be places for mounting accessories on it due to 4 M-LOK slots on the sides, 3 slots underneath and 2 on the butt stock, as well as 6 QD points.
The stock itself will be adjustable in the range of 10 cm, it will have a cheek pad with horizontal and vertical adjustment, a vertically adjustable butt plate.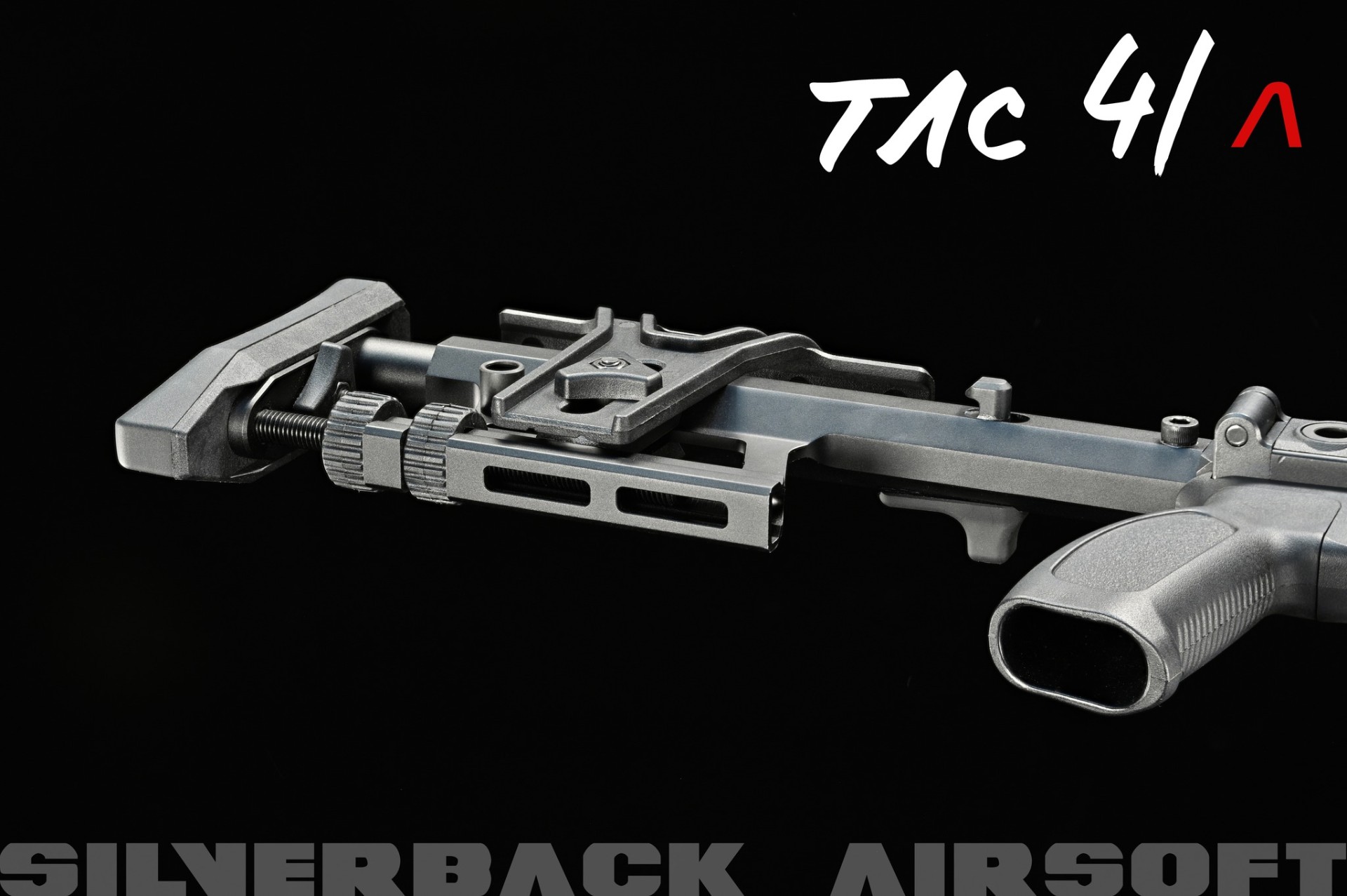 It will be possible to mount AR-15 and gas powered replicas pistol grips on the replica. Another change is the length: the new model can be from 92 cm to 102 cm long (and 68 cm after folding the stock) compared to the minimum of 110 cm in the previous version.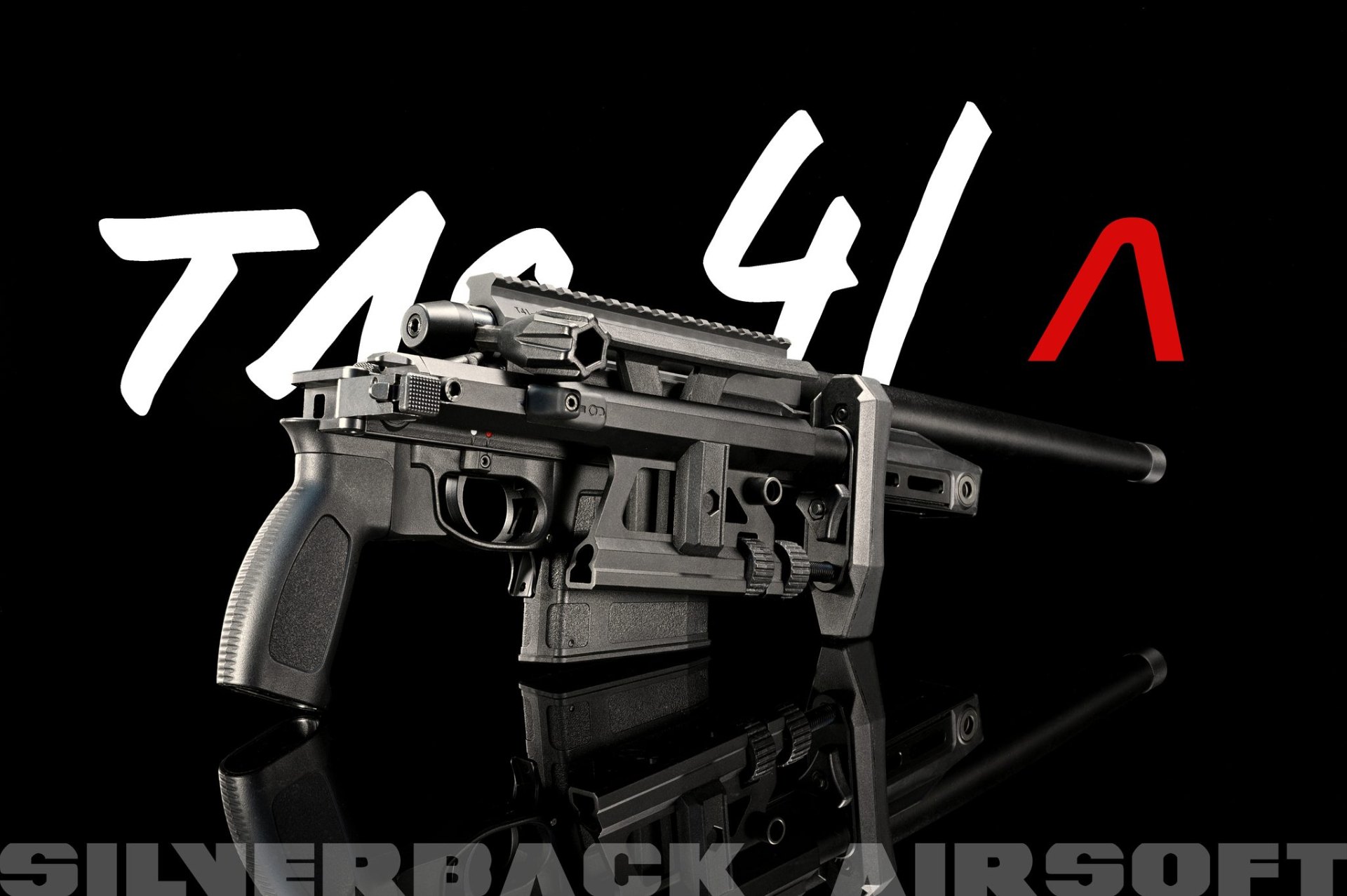 The weight remains the same, i.e. 2.8kg. There were no changes in the internal parts.
The replica will come with enlarged magazines for 110 BBs.
The announced color versions of the stock are Black, FDE, Green and Wolf Gray. The website also provides information about the expected availability of the product for September this year. It will be possible to buy both the entire replica with a shorter barrel, and only the stock itself.
<iframe title="YouTube video player" src="https://www.youtube.com/embed/hQzrVy1GJPg" width="560" height="315" frameborder="0" allowfullscreen="allowfullscreen"> </iframe>
Silverback Airsoft has also reminded about the slightly forgotten design of the MDR-X AEG replica. According to the information provided, we can expect an update of the project status in the near future.
<iframe title="YouTube video player" src="https://www.youtube.com/embed/rZFzy-Q8EIM" width="560" height="315 " frameborder=" 0 " allowfullscreen="allowfullscreen"> </iframe>