Smith and Wesson continues the development of its flagship M&P 2.0 model and has introduced an interesting set called the M&P M2.0 Compact Optics-Ready Spec Series pistol kit.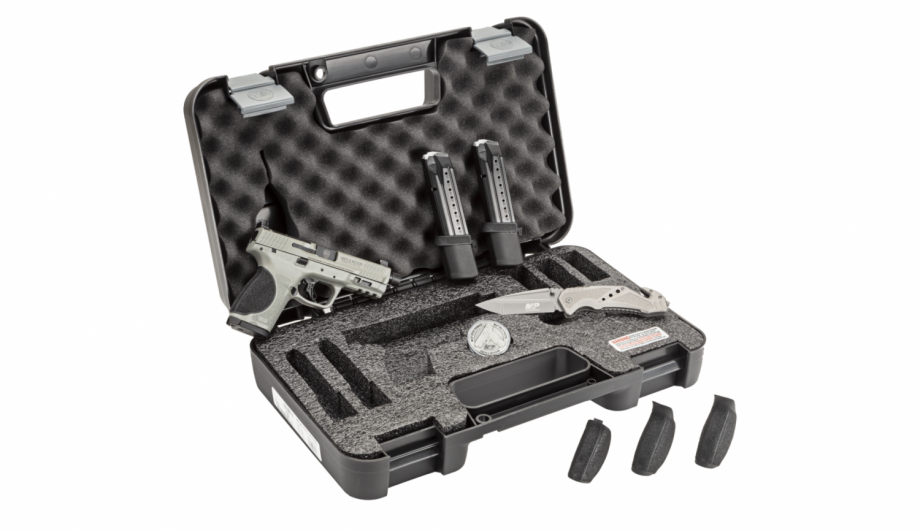 As the extended name suggests, the new product is built around the M&P M2.0 Compact. What distinguishes the new model from of legendary Smith and Wesson? Color may be one of these features, because the new gun, apart from the traditional black, is to be available in a shade of gray known as Bull Shark Gray.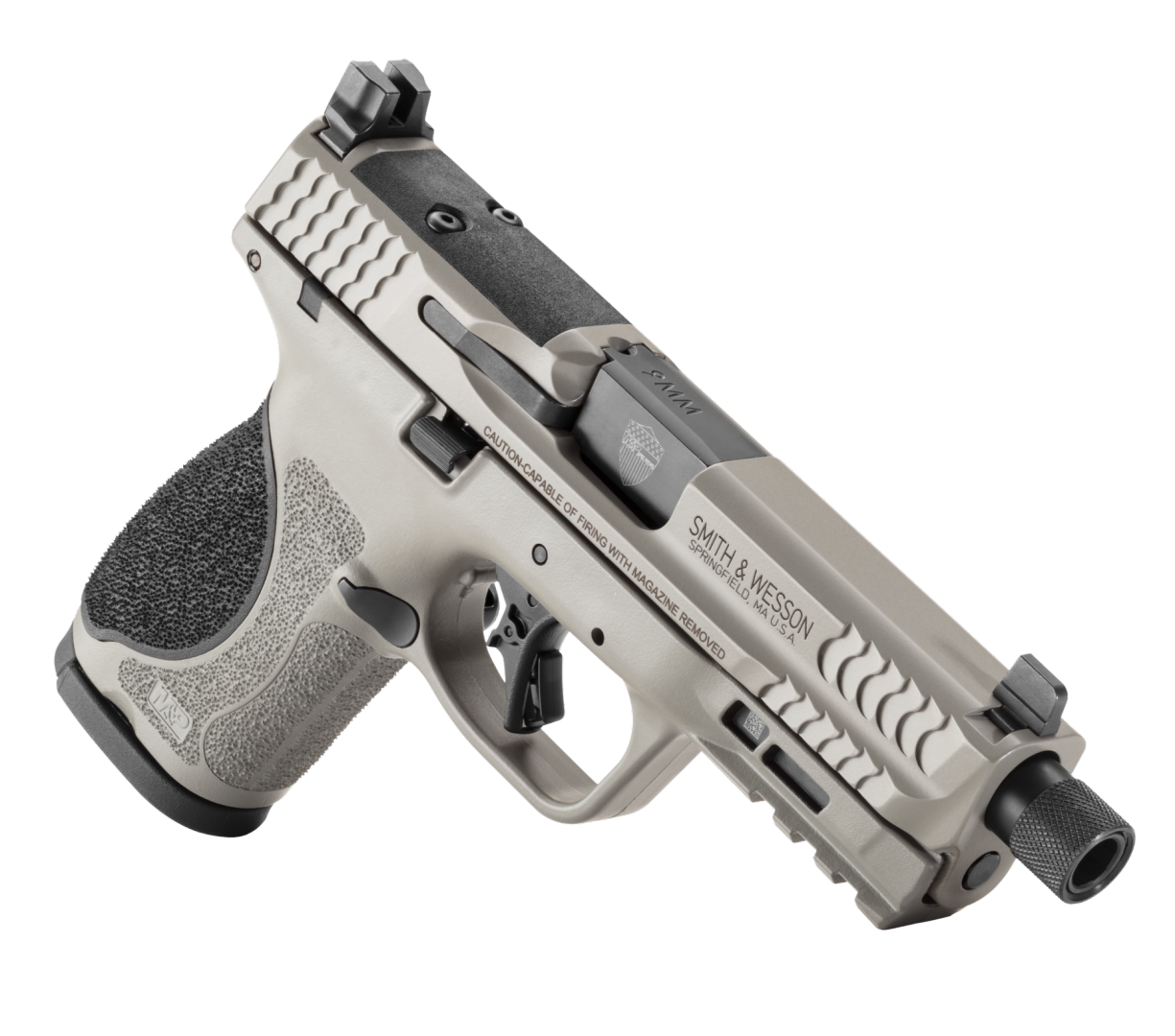 The weapon itself is equipped with a 4.6 inch long barrel with a thread for mounting a compensator or silencer. The gun, like most modern designs, is equipped with a slide cut for mounting optics and elevated sights (co-witness).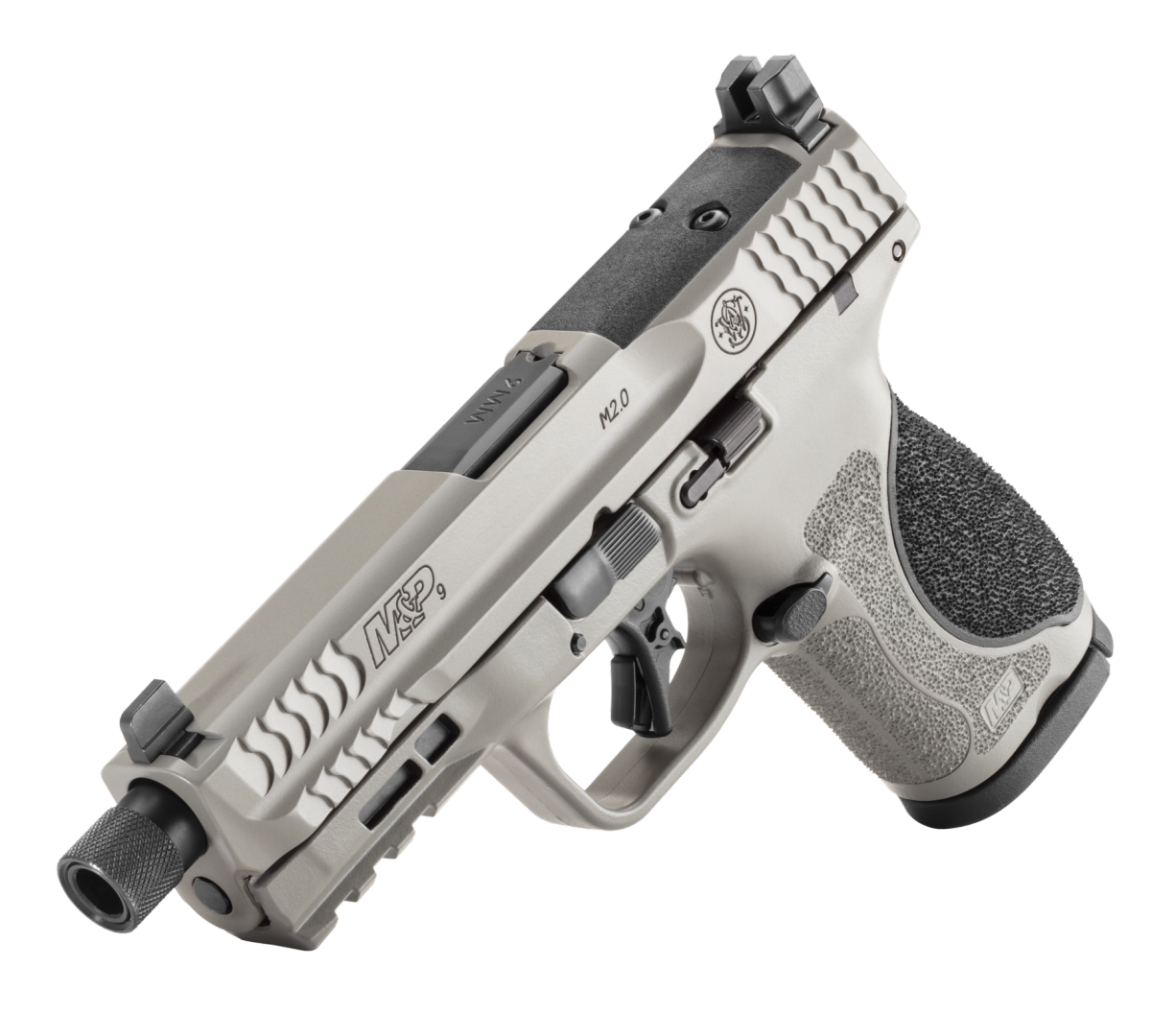 The weapon is also equipped with a trigger with a flat surface, which, in the opinion of the manufacturer, increases the precision of the shots. Weapons can be ordered with or without an installed thumb safety lever. In a nice looking case, which is a part of the set, one will find additional interchangeable grips panels, plates for mounting optics, and 3 magazines. Two of them are versions with increased capacity, holding up to 23 rounds. One is a standard magazine with a capacity of 15 rounds of 9mm ammunition and is not longer than the grip.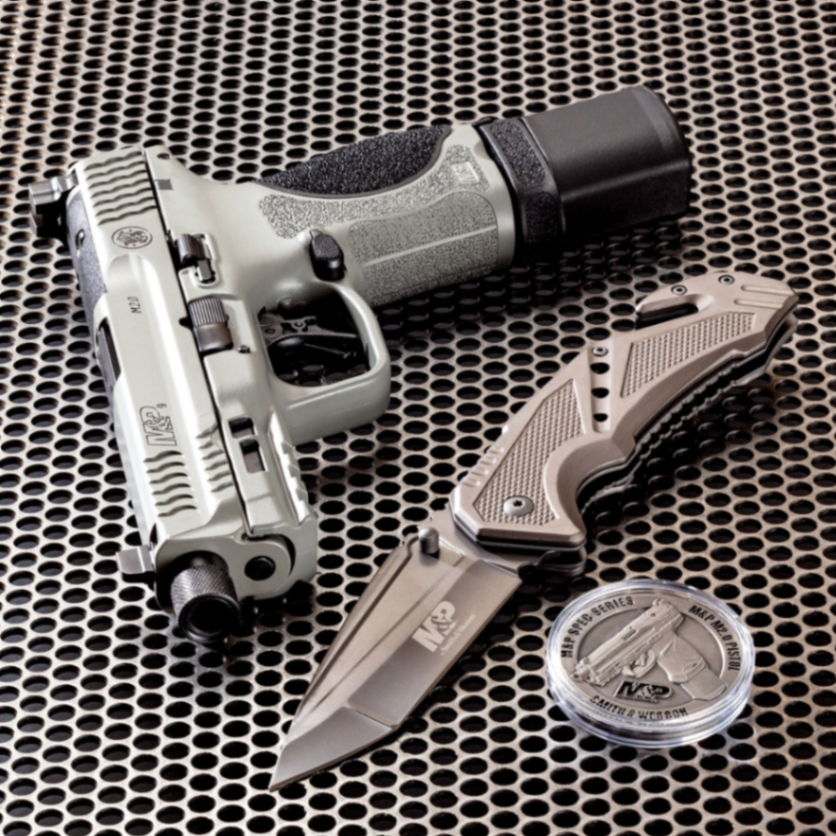 The set is complemented by collectible "gadgets" in the form of the Smith and Wesson M&P® Folding Knife with a 4-inch tanto blade, equipped with a glass breaker and a car seat belt cutter. Some will probably also appreciate the commemorative M&P Spec Series™ Challenge Coin - 3D.
The entire M&P M2.0 Compact Optics-Ready Spec Series pistol kit costs $ 799.99.

Source : thefirearmblog.com