G&G ciągle usprawnia swoje repliki, tworząc nowe generacje. Dzięki temu już niedługo będziemy mogli się cieszyć nowym ARP 2.0, które względem poprzednika ma rozwiązaną chyba większość bolączek.

Nowa generacja ma posiadać dłuższe, 7-calowe aluminiowe łoże MLOK, nową lufę 168 mm (128 w poprzedniej generacji) z rotacyjną komorą hop-up. Powiększeniu uległa także przestrzeń na baterię w nowej kolbie PDW i pojemność magazynków z 60 do 160 kulek dzięki 4-rzędowym magazynkom. Dołożono również nowy układ ETU 4 generacji dla lepszego spustu i ochrony baterii.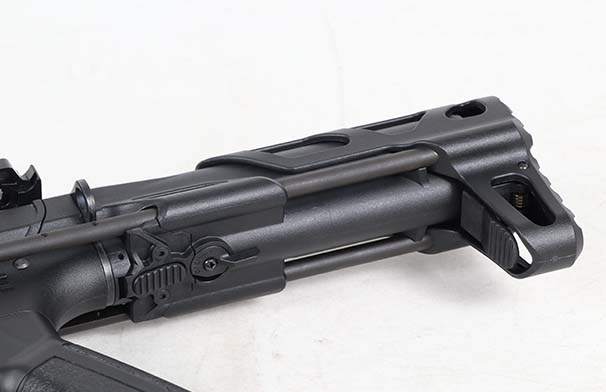 Z kolei dla replik z serii Combat Machine CM16 będzie to nowa seria SR.

Standardowo znajdziemy w niej układ ETU, szybką wymianę sprężyny, rotacyjną komorę HU. Z bardziej widocznych zmian to łoże MLOK, nowa kolba GOS-V8, magazynki o pojemności 105 kulek GOM V2 czy inny chwyt pistoletowy, w którym standardowo znajdziemy silnik Ifrit 25K. Pojawią się nowe wersje ze składaną kolbą i nowym systemem "bezprzewodowego" łączenia baterii dzięki mechanizmowi znanemu z MXC9.