The development of uniformed services is progressing slowly, so I am glad that we have invested in individual equipment. At this year's trade fair in Kielce, one can observe a flood of new proposals and solutions for the Police. New motorcycle jackets or reflective vests with anti-puncture inserts. From the point of view of safety and comfort of work, it is a factor that significantly improves the comfort, which translates into quality of work. Over the years, there has been a positive trend in self-investment among officers. An increasing number of policemen want to protect themselves or ensure greater comfort of work through individual purchases of appropriate equipment. The slowly developing trend resulted in drawing attention and marking the need to introduce this type of equipment to the force.
Seeing this, leading manufacturers introduced a number of different solutions to their offer, which in their opinion should meet the requirements. Some of them can already be observed in active service. Their number will only increase to such an extent that everyone can choose something for themselves.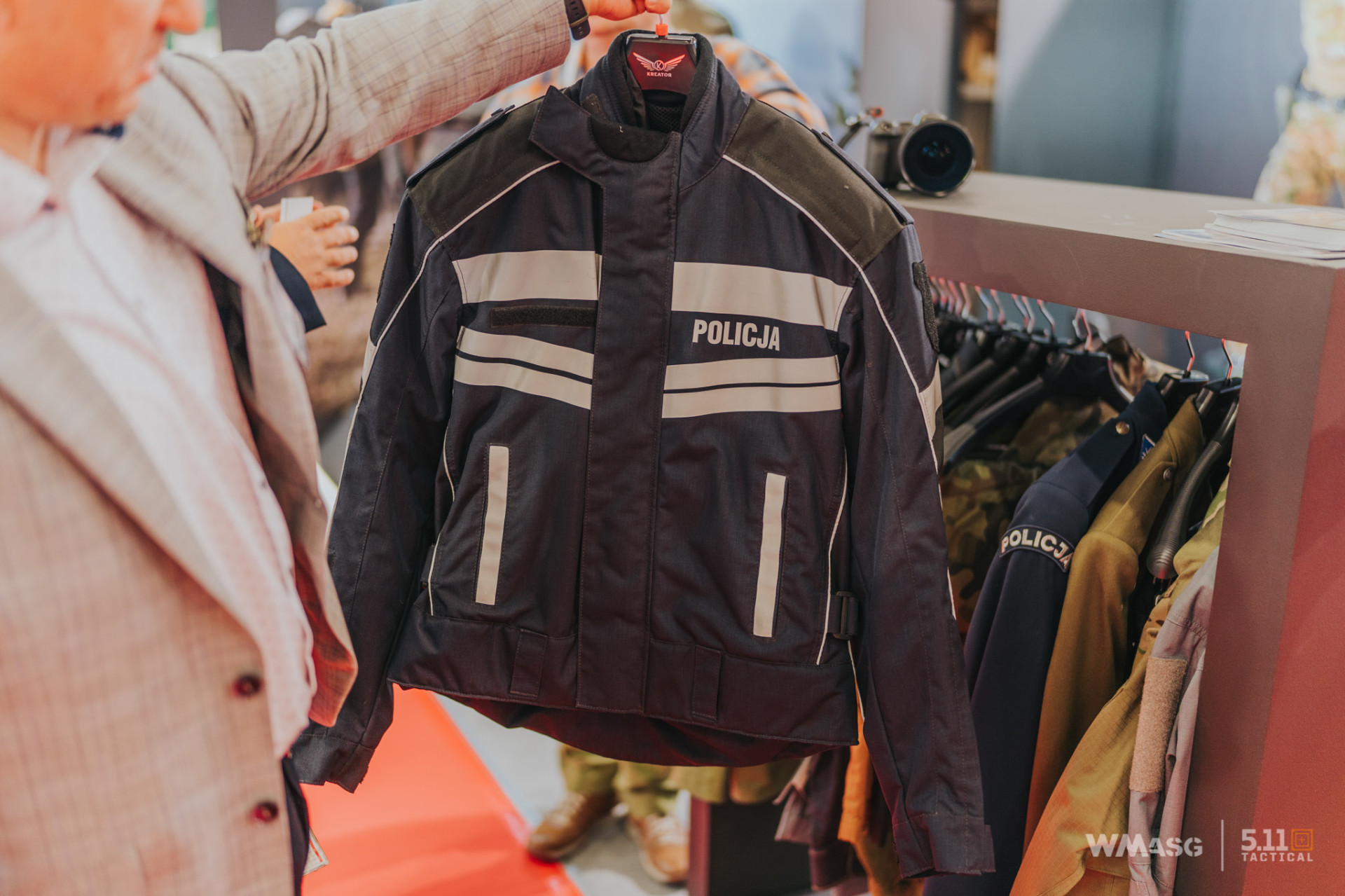 Motorcycle jackets of a similar design are already used by our officers. It is worth mentioning, however, that the DURABO company has become the current manufacturer. After winning the tender, it will deliver its products, which are characterized by high-quality craftsmanship and are made from the most durable fabrics available.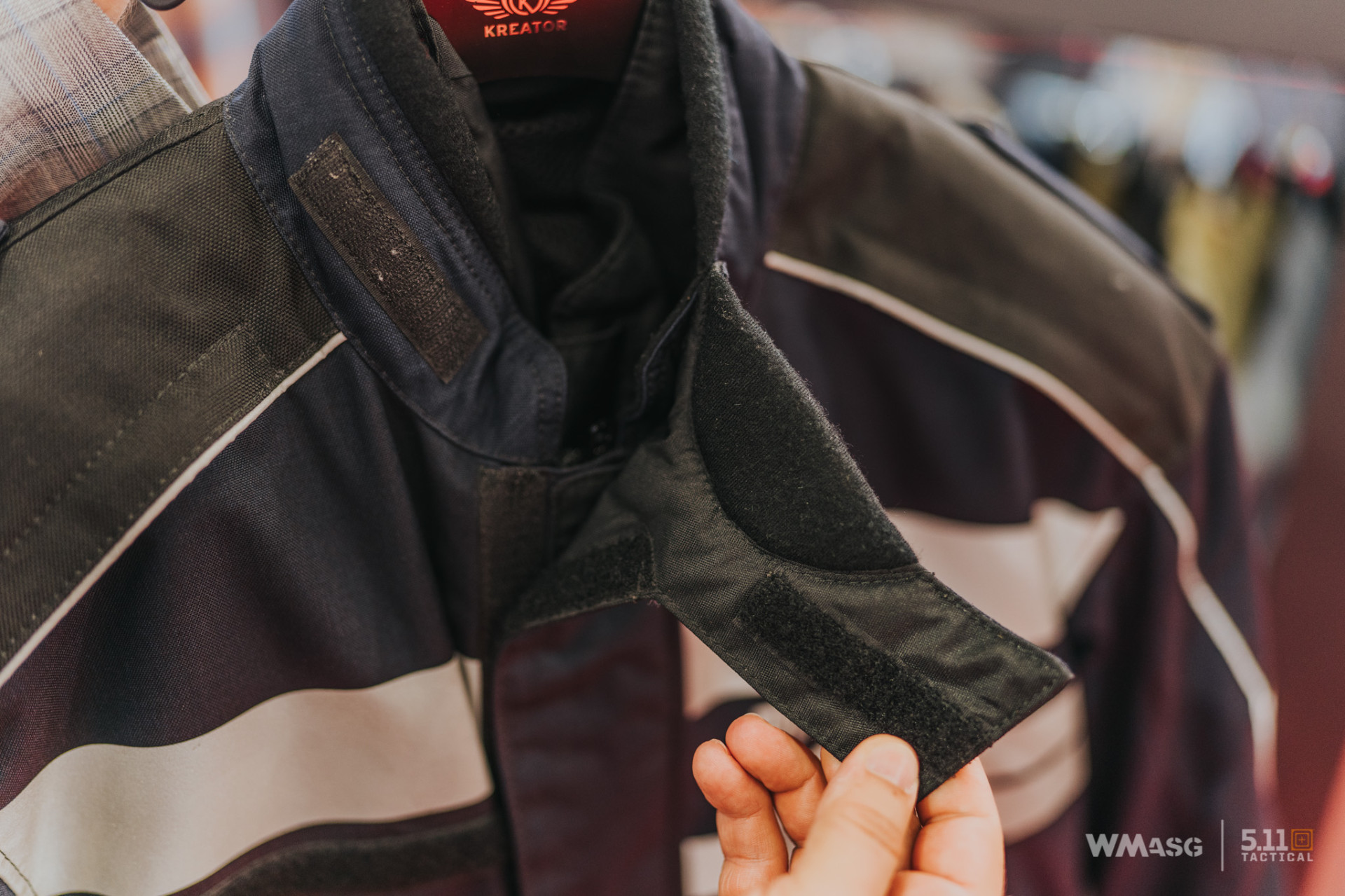 As you can see in the photos, they are even signed with the Cordura label which indicates the use of materials under the Invista license. This brand has been trusted by users for many years.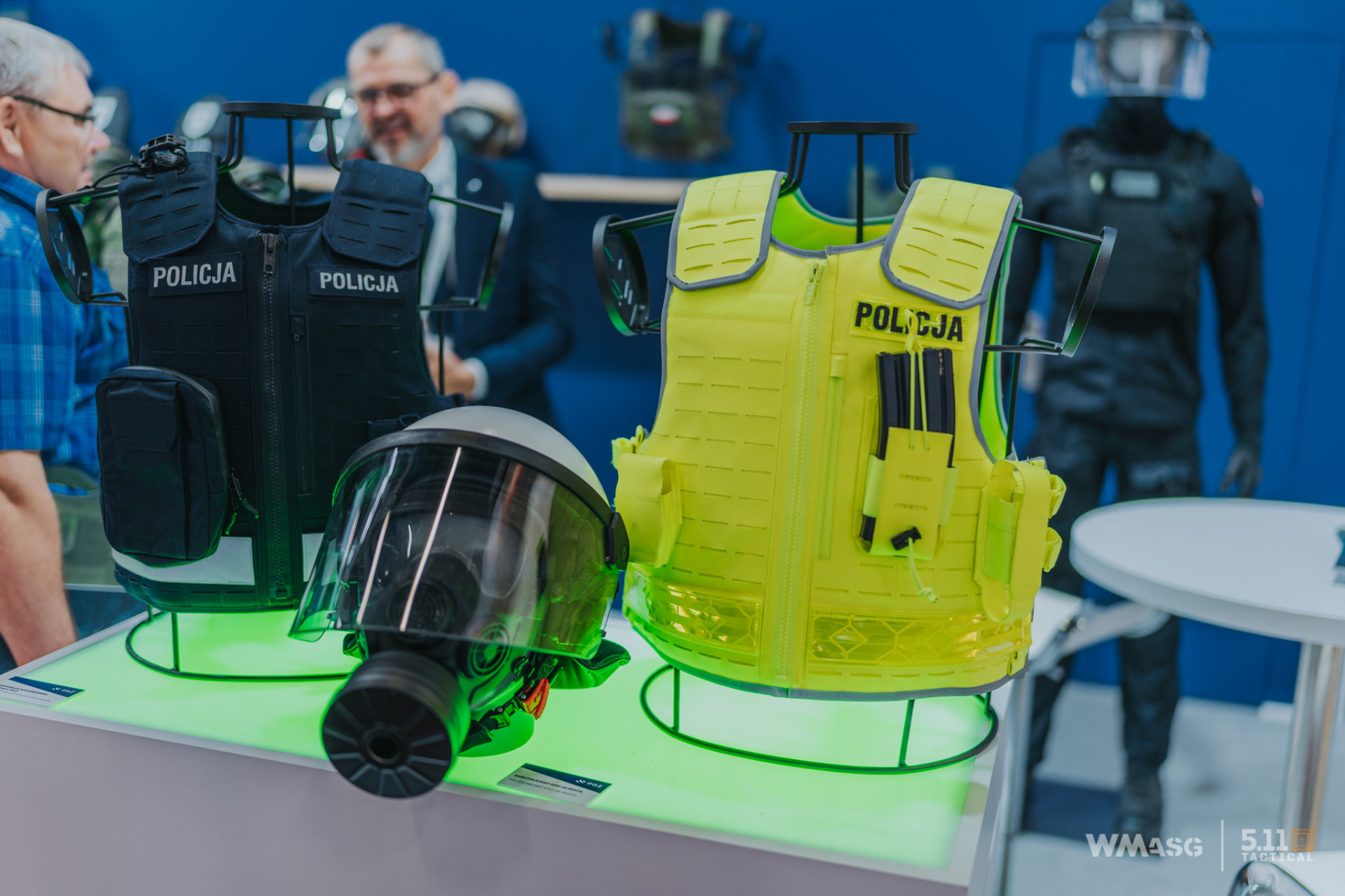 On the other hand, at the MASKPOL stand, vests in the color popularly known as Fluo were presented. Thanks to it, the officer's recognition on the road should be perfect even from a greater distance and in unfavorable weather conditions. This will provide an additional security advantage during the hardships of the service. However, it is not only the traffic department that can be pleased with the new product line.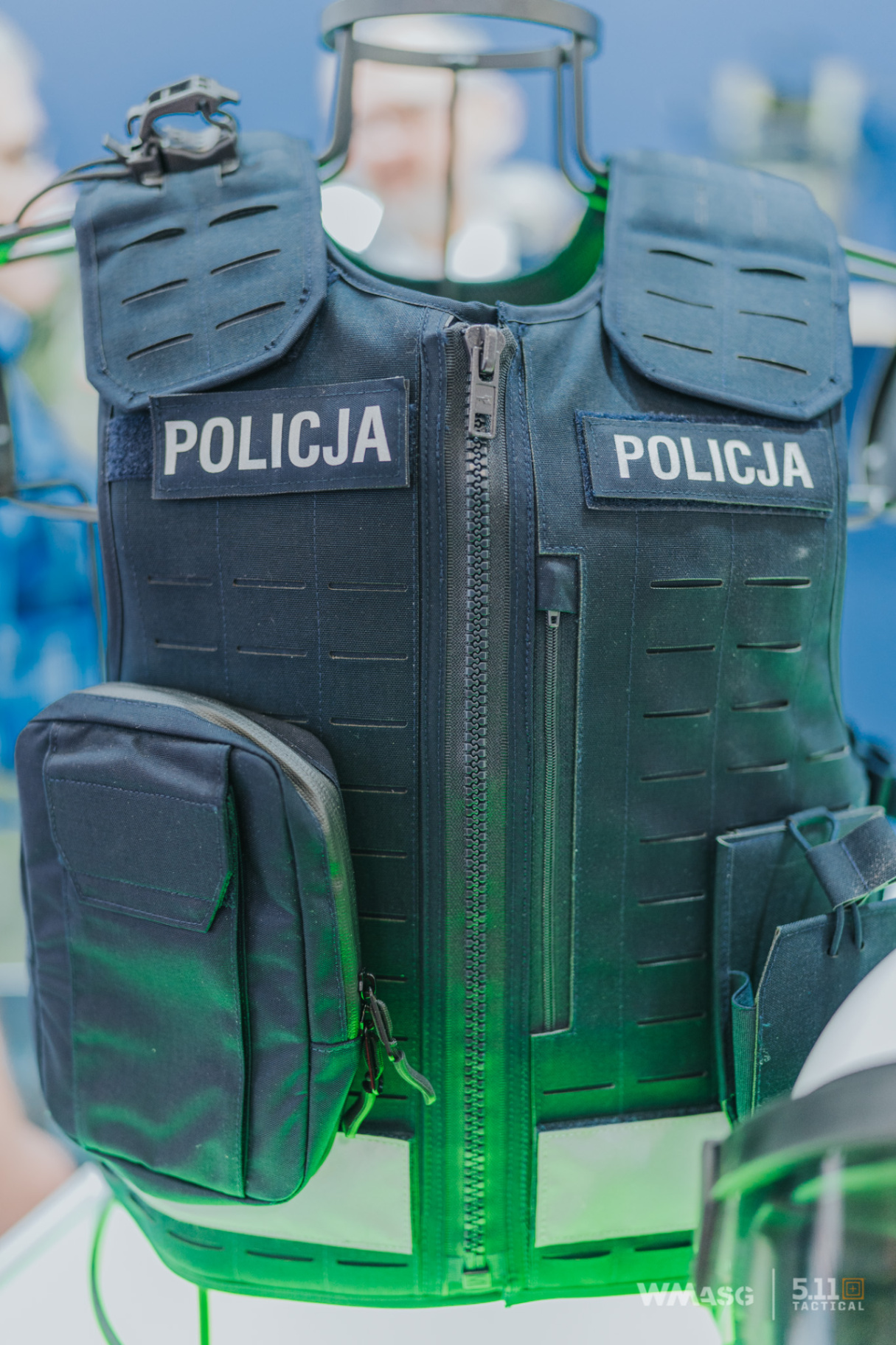 A model in a color matching the new uniform was also presented. Both vests are resistant to stabbing with a knife, which will also prove useful in a difficult intervention situation.

Also Lubawa, which has been present on the uniform equipment market for years, presented its proposals for new vests.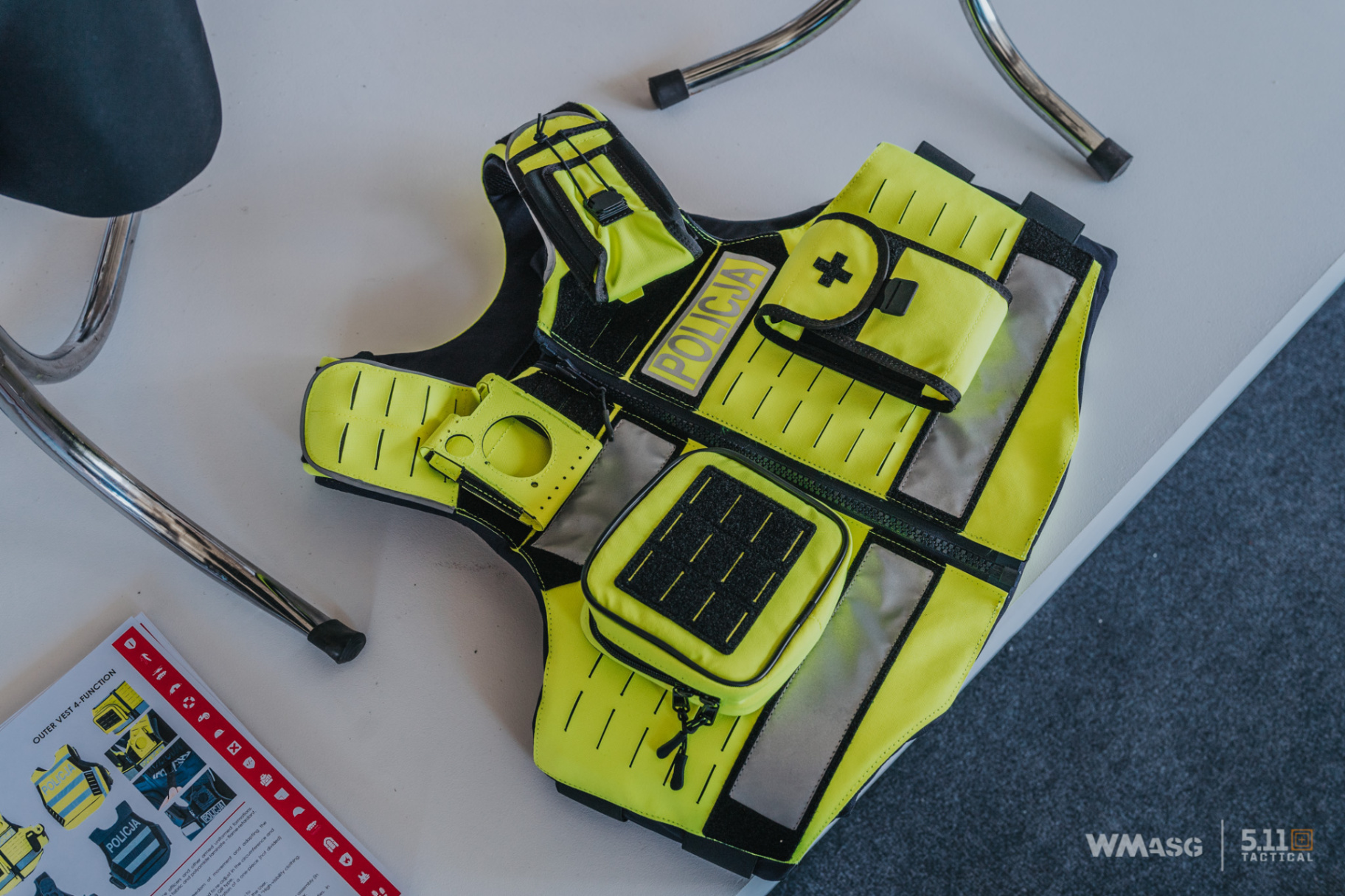 Thus, the manufacturers' interest and willingness to take action in this direction is clearly visible. We should now count on quick and decisive steps taken by decision-makers to see any of the above options are used more often by our officers.