SigSauer has announced the start of production of the refreshed XFive model in the USA. The well-known and valued P226 model with a five-inch long barrel is almost two decades old. However, due to the production in European workshops, it was extremely hard to obtain by US customers. This did not stop them from gaining world wide fame: they gained recognition due to the excellent work of the trigger and a quick reset. This is what led to starting the production of this model at the Sig Custom Works facility in New Hampshire.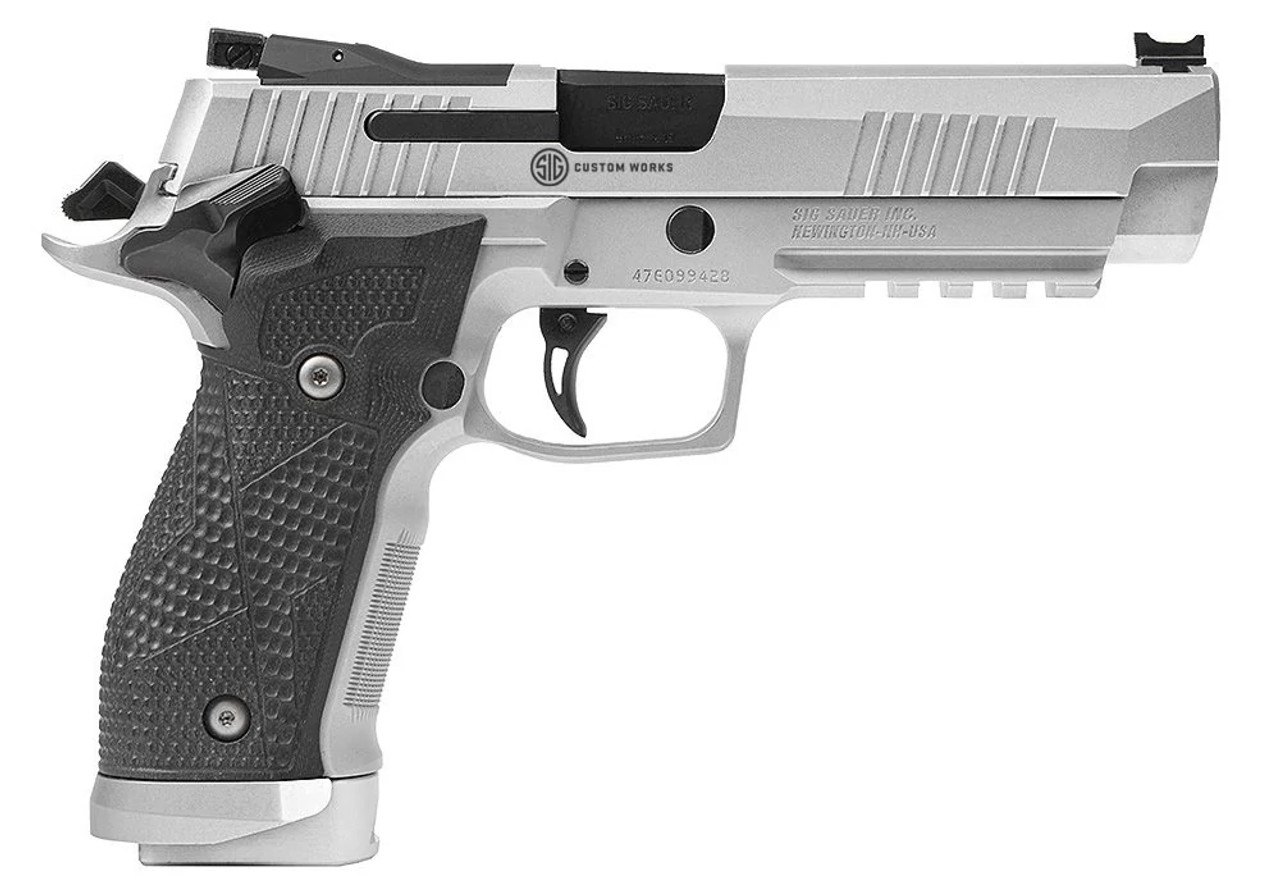 Two models will be available - the P226 XFIVE and the P226 CLASSIC. They differ in the color of the grips and in the fact that the ClASSIC version has standard-size slide stop levers.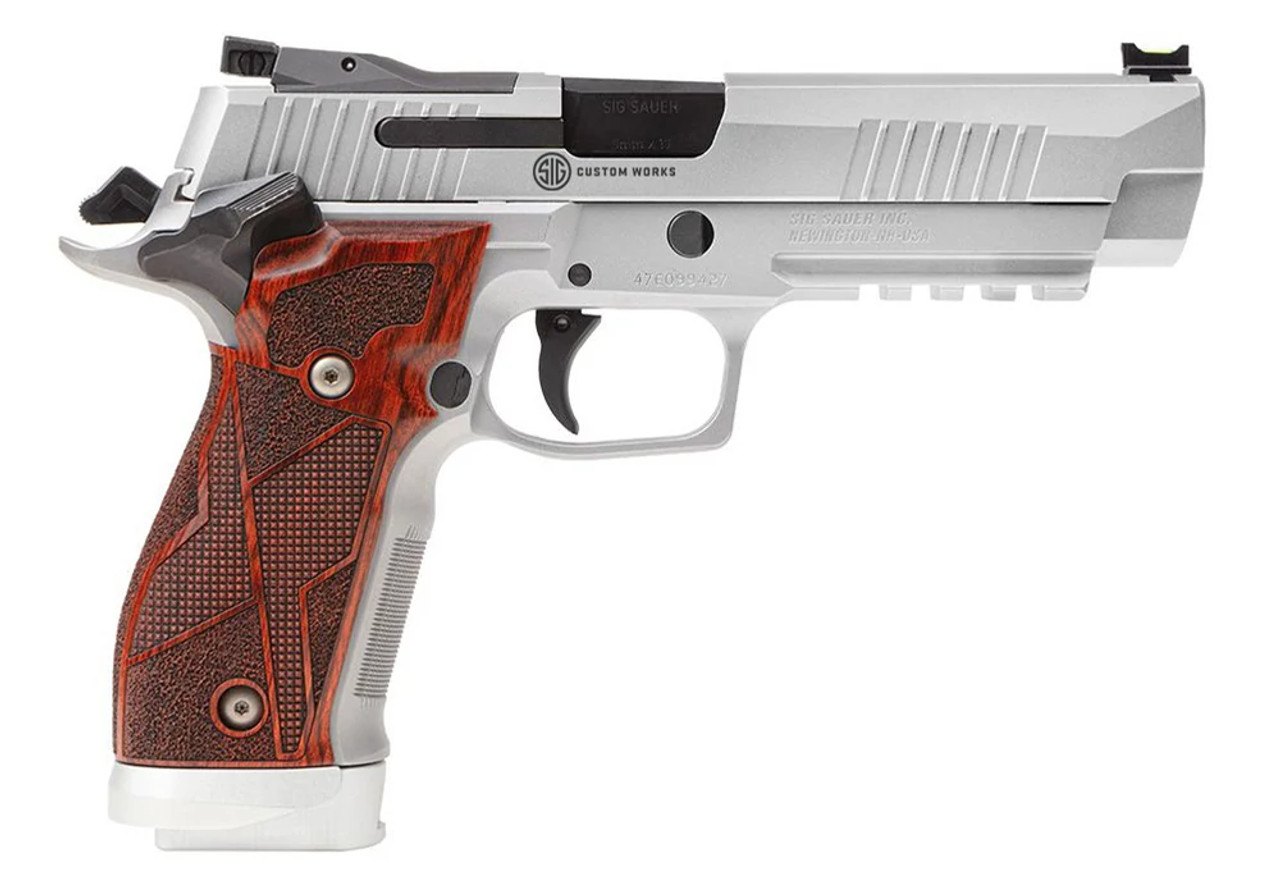 As standard, one gets ribbed grips with an exposed logo indicating the model is from the XFive and Magwell series. The iron sights are adjustable. If someone would prefer a more modern aiming accessory, both pistols are OpticReady. We can therefore install optics compatible with the mount of dedicated for reflex sights, such as the ROMEO1PRO. Additionally, the set includes three twenty-round magazines. Unfortunately, it has already been confirmed that the European series magazines will not be compatible with the American made guns.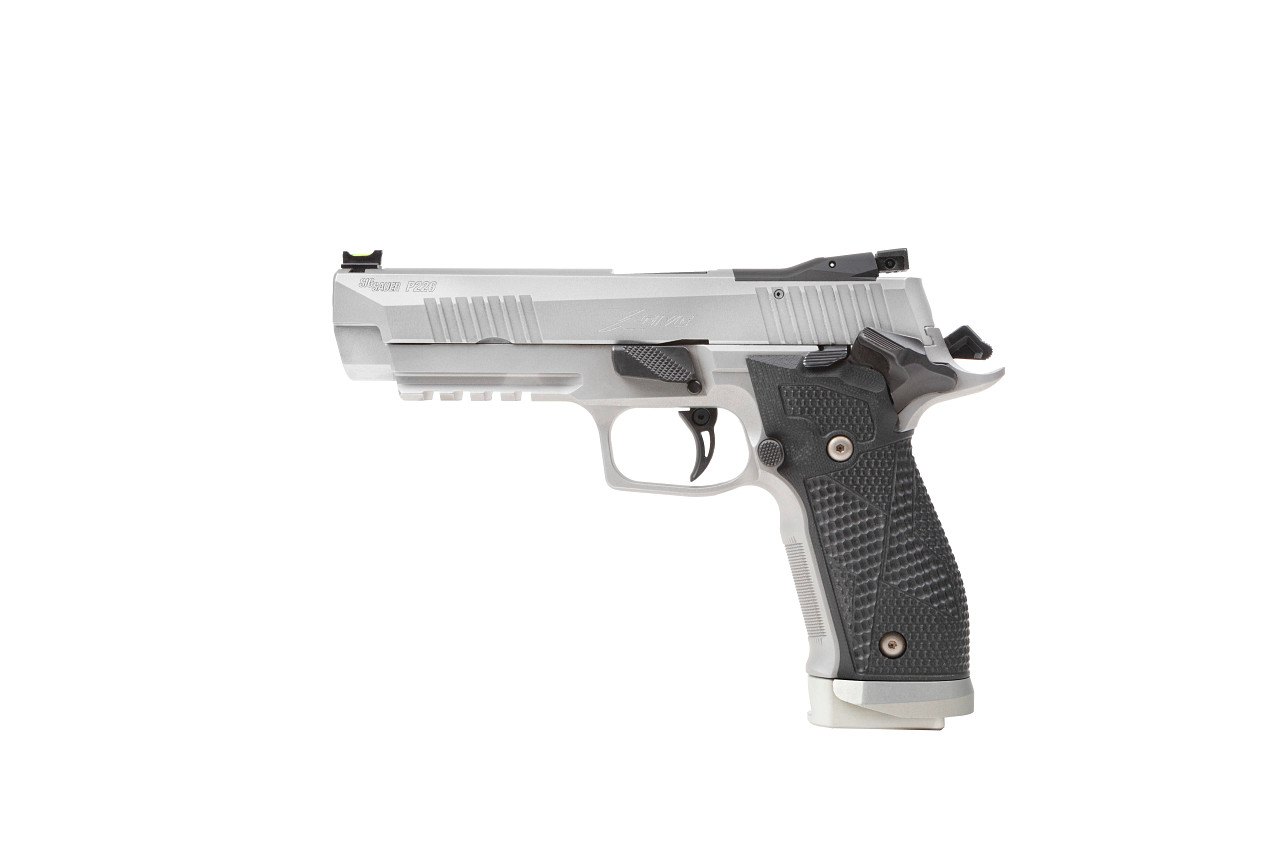 Since the trigger was mentioned earlier, it's worth noting that we are dealing here with the AX3. Thanks to this, one can adjust the reset, the travel and the pull of the trigger.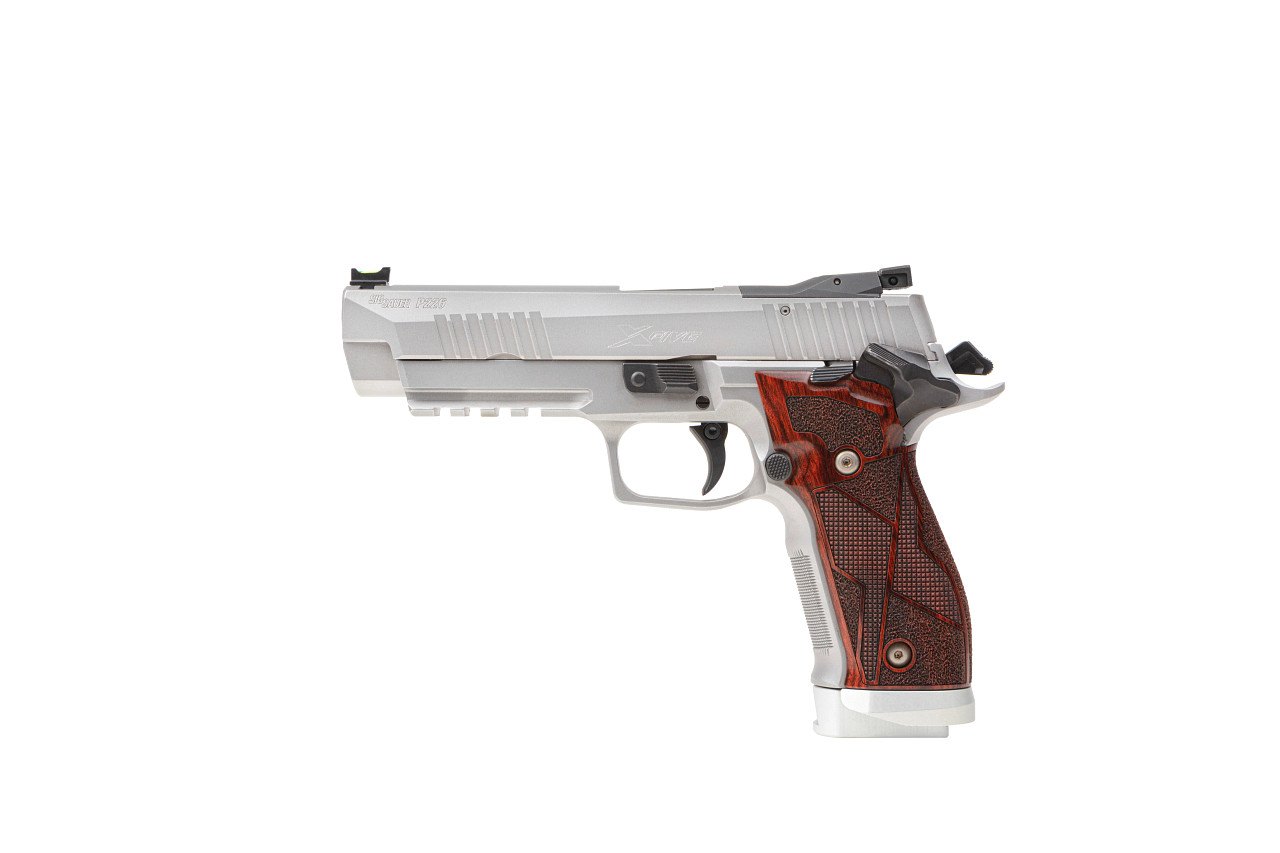 It was also emphasized that the version made overseas is to be reasonably priced. What does it mean? It's hard to say at the moment and we will have to wait for them to appear in stores.
On Youtube, on the official SIG SAUER channel, there were also two videos promoting the new guns:

Introducing the P226-XFIVE
P226-XFIVE with SIG Team Captain Max Michel