Information about the availability of replicas with the announced Heavy Ops Stock stocks from the SAAS series has appeared on the Specna Arms website. The new stocks will be mounted on the SA-E09 EDGE 2.0™ and SA-E13 EDGE 2.0™, SA-E06 EDGE™ replicas.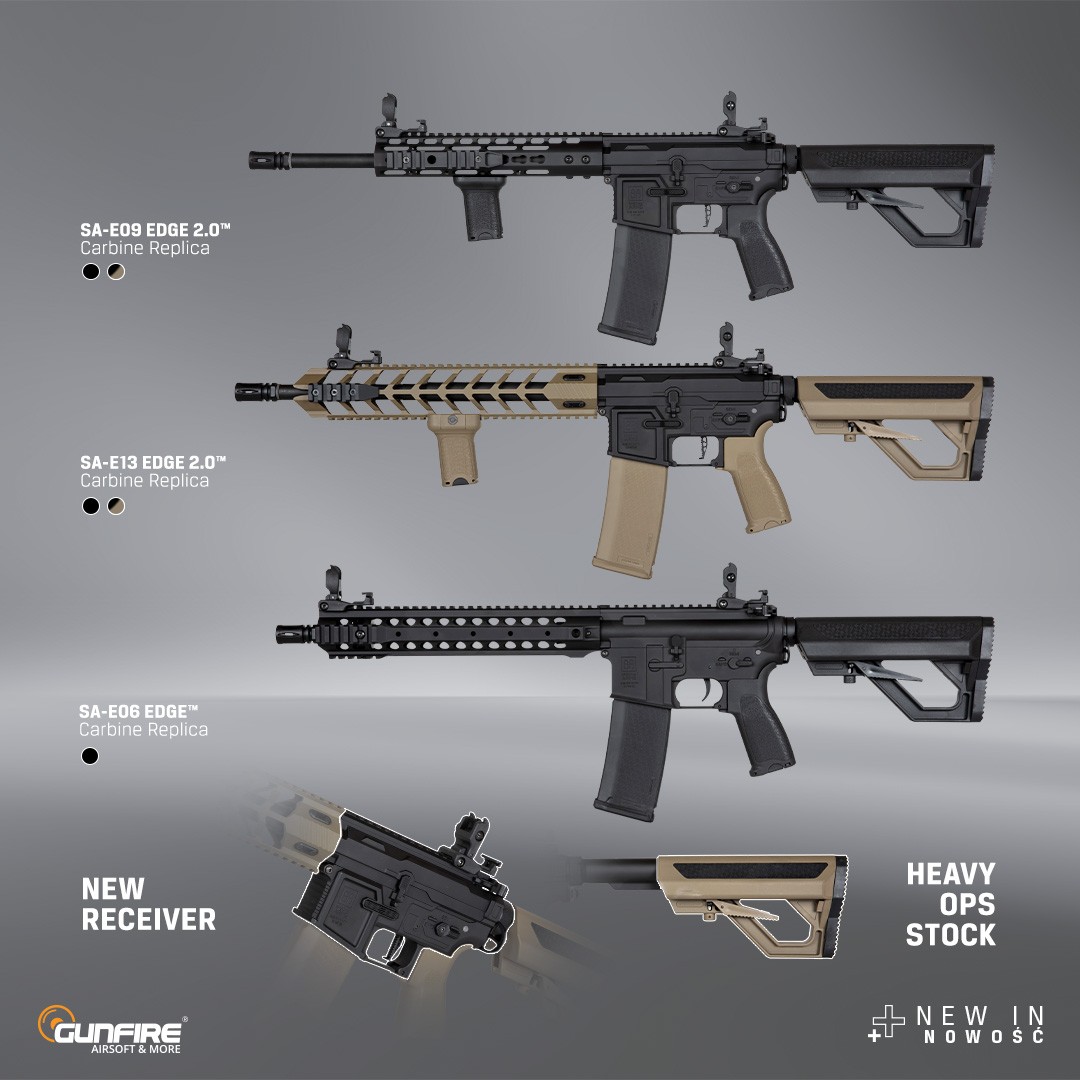 The replicas from the Edge 2.0 series also have a new receiver design, which is characterized by a more futuristic look. They feature visible ribbing at the magazine well, a more angular shape and other slight ribbing.
There is also the new look for the manipulators.
Another two small details that are not noticeable at first is the different handguard end in the SA-E13-RH EDGE 2.0 model, and all new receiver feature caliber markings. A protection in the form of Nano Coating was also applied.
The new replicas are now available in stores. In turn, everyone interested in the accessories from the SAAS series will still have to wait a bit, because it is still not known when they will appear on the market.