A treat for fans of Green Berets has been became available, i.e. a replica of the URG I carbine by Tokyo Marui, in black.
The URG I 11.5 replica will be based on the NGRS series and will have features such as recoil simulation, functional bolt catch and the replica stops firing after the last BB. It will be distinguished by an 11.5-inch long barrel with a standard 14 CCW thread. The replica also features a replicated UGR-I gas block, a stock and, of course, markings. The replica of the Geissele 10.5 inch handguard used has M-LOK slots every 45 degrees and a standard accessory rail running over the top of the handguard and a QD carrying sling swivel mount.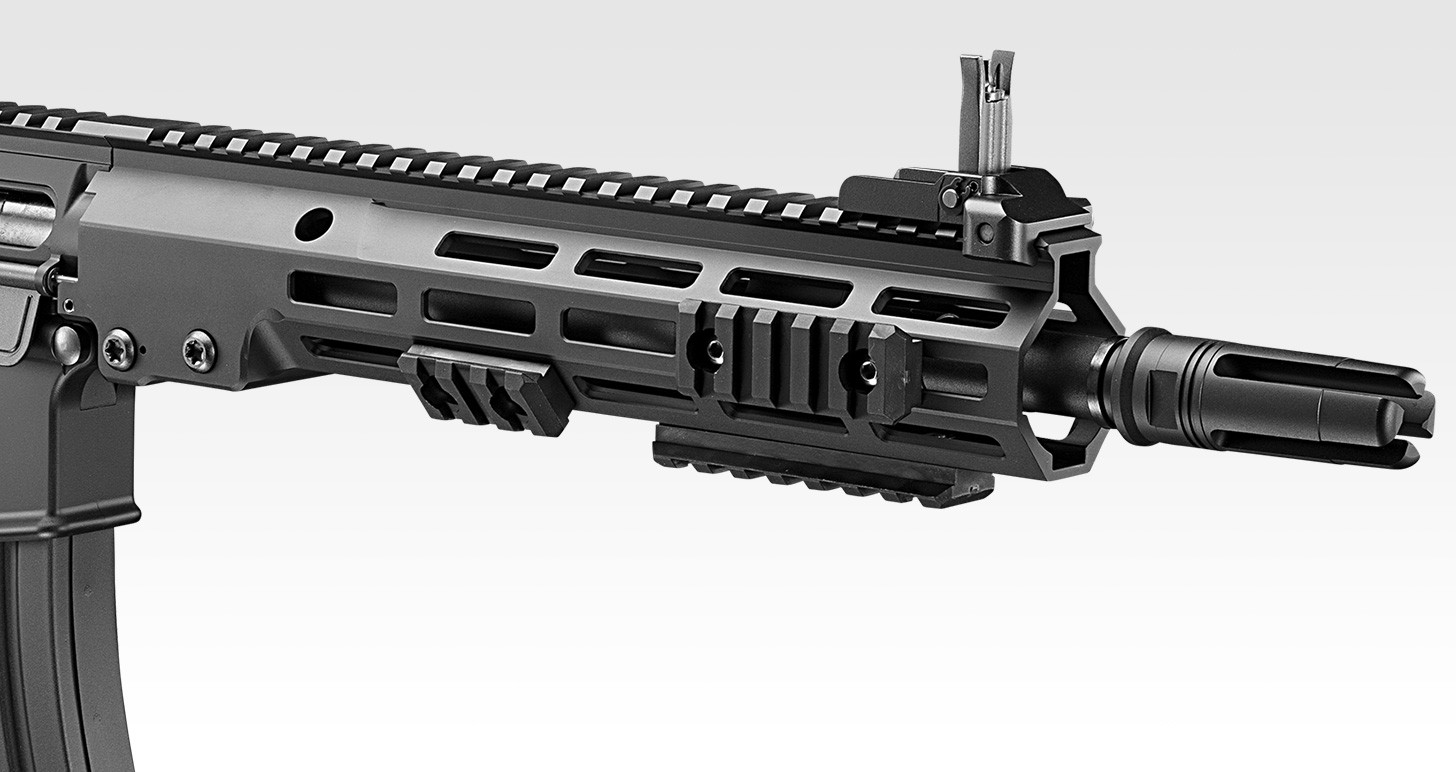 In the set with the replica we will find a steel STANAG magazine in the NGRS replica standard with a capacity of 82 BBs and 3 mounting rails of different lengths for the M-LOK system. The whole thing costs 69,800 Yen, which is about 490 EUR.