Sig Sauer is introducing a new model based on the P320. The XFIVE DH3 is to be a universal solution for sport and uniformed service. The pistol, signed by Daniel Horner, was developed in accordance with the expectations of this titled competitor. Thanks to this, we have an optic ready slide right out of the box. The porting on its front is also noticeable. Elevated X-RAY3 Day/Night Suppressor sights with fiber optics are to ensure the best results on the target. Of course, a thick 5-inch barrel is also responsible for this.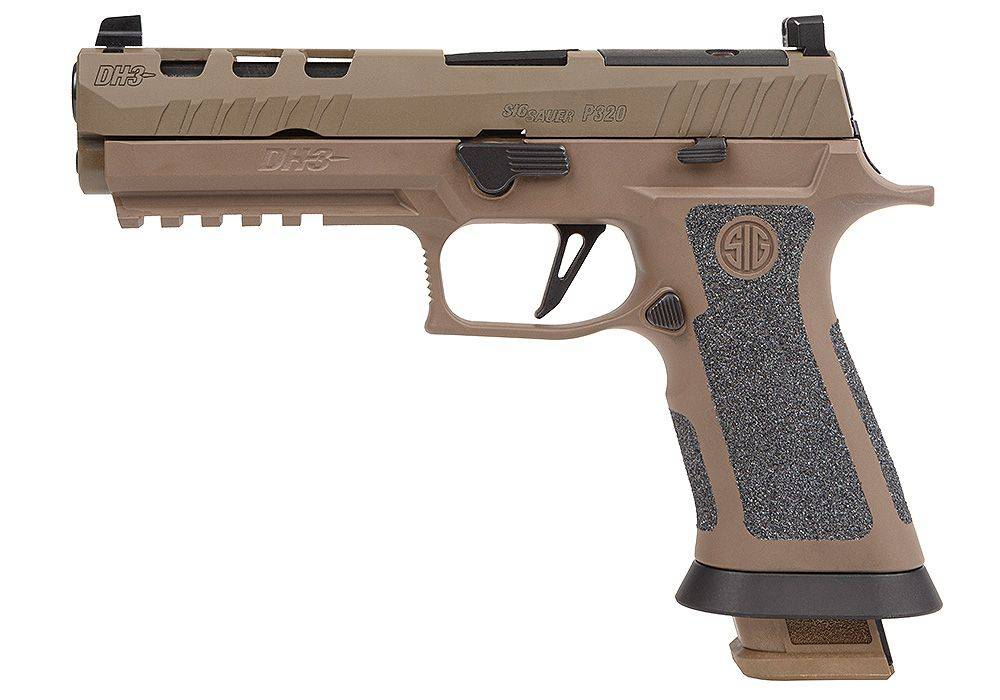 An additional treat is the "skeletonized" trigger and a magwell that facilitates the exchange of magazines. It is also worth noting the metal spring guide, of which there are two in the set. Thanks to this, one can choose a resistance of 12 or 14 pounds. The last interesting fact is a heavy tungsten-polymer grip with a durable perforation reinforced with silicon carbide.
The videos posted by SIG SAUER presenting the new gun are also worth watching.