A unique model of the AK Alfa replica has joined the wide range of replicas of Cyma. The modernist construction made of polymers, combining proven solutions from the Kalashnikov platform, lightweight materials, modularity and ammo supply from widely available AK magazines, has been reflected in the CM.103 replica.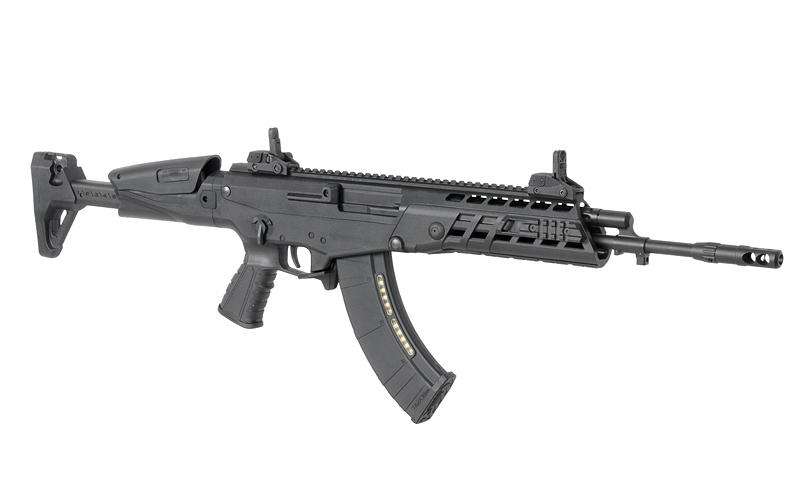 Just like in the original, we will find a double-sided safety/selector switch, an extended magazine release lever for more efficient magazine replacement, a functional charging handle, an adjustable stock that folds to the left side.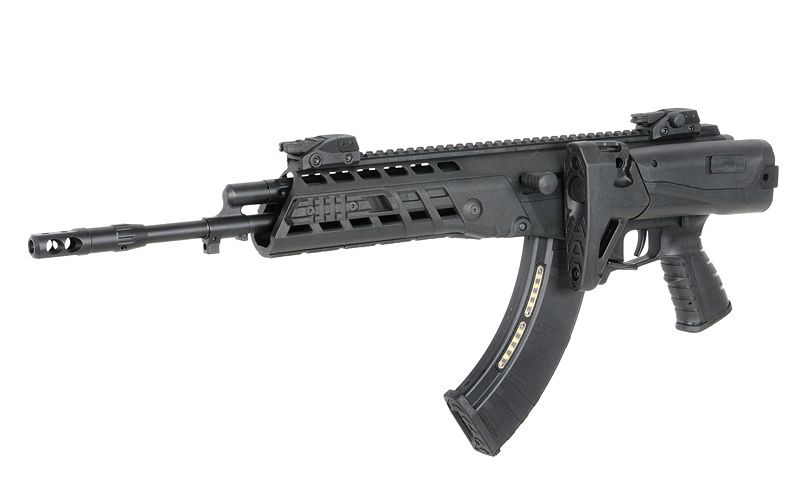 The 16-inch outer barrel is made of aluminum, in which a 455 mm long inner barrel is hidden. Mounting rails for accessories can be found at the top of the replica and on the handguard at both sides and the bottom.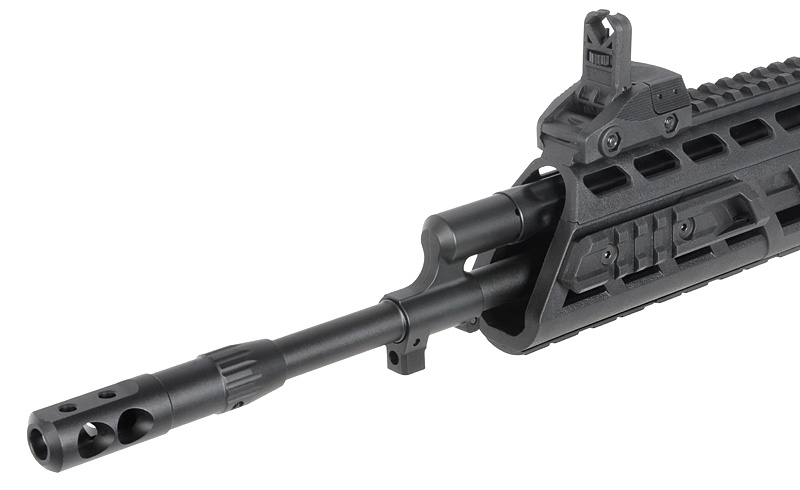 Inside, there is a custom gearbox frame with a quick spring change system, 8 mm bearings (sliding and ball bearings on the bevel gear), a piston with a full steel teeth, a set of aluminum heads and a neodymium motor with increased RPM. The battery is placed under the receiver cover. The declared muzzle velocity is 400 fps. It is feed from standard AK magazines, where together with the replica we get one with a capacity of 200 BBs. The replica is now available for sale for 1035 PLN.