G&G Armament, a well-known company in the airsoft community, announced the imminent introduction of a new AEG replica into its offer: the SGR556, with first information about it appearing in April last year.

The replica is equipped with a metal, CNC-machined M-LOK handguard, receiver and folding iron sights. The new GOS-V8 stock has been prepared to provide space for high-capacity batteries.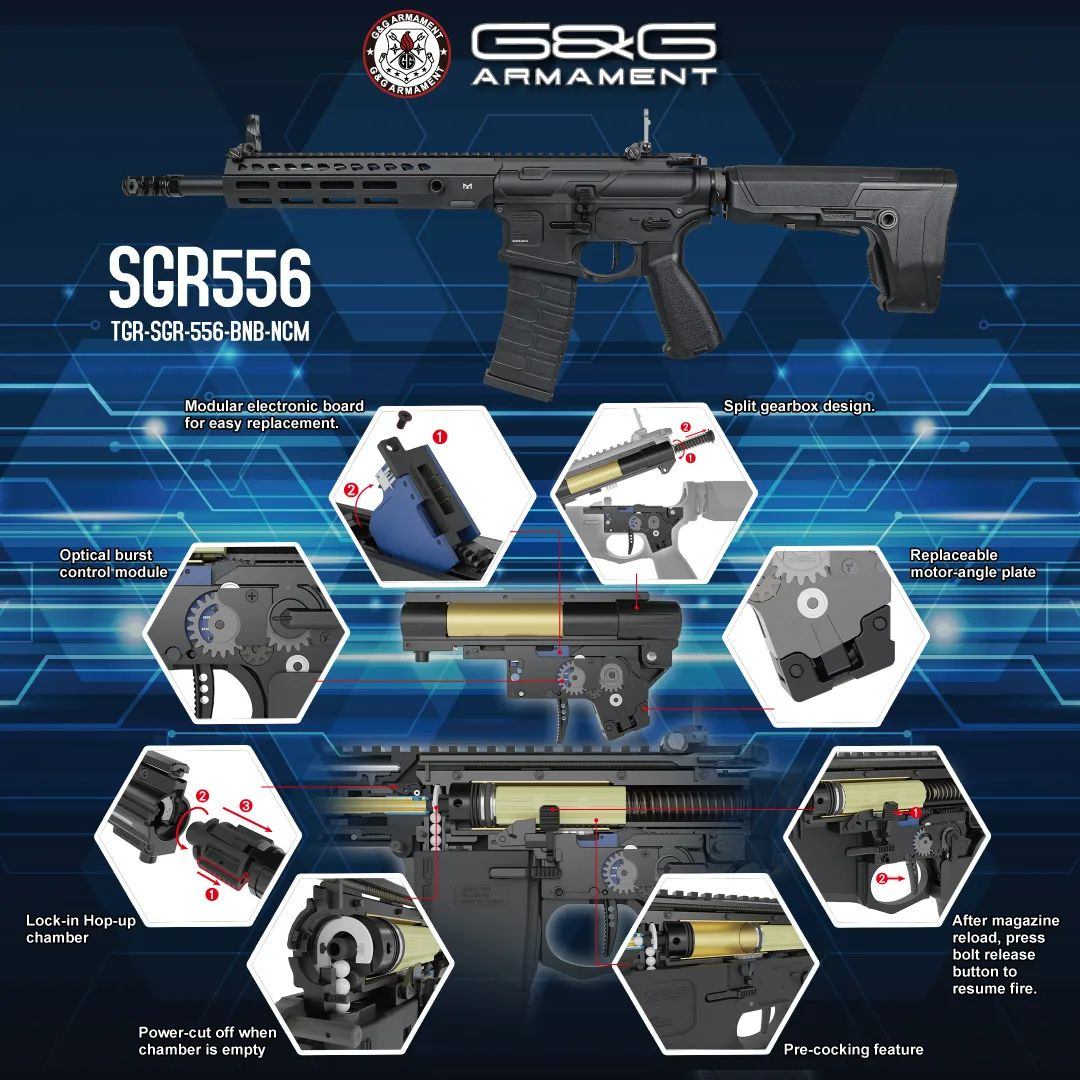 Inside the SGR556 is a new, first G&G gearbox of a two-part design - the G3. It has, among other things, a quick replacement of the spring or also the module containing the MOSFET system.

The manufacturer has used a new type of hop-up chamber in the replica, in which the system adjustment is no longer located in the ejection port, but in the front of the gas block. According to the previous video presenting the replica, changing the settings requires the use of a screwdriver.

Other functionalities of the new replica include, among other things, an optical system controlling the burst mode, a pre-cocking option (prior compression of the spring, shortening the time needed to fire a shoot), replaceable plates for adjusting the angle of the motor, cutting off the power supply in case of detecting an empty chamber, as well as the resulting functional dummy bolt catch, which should be used after replacing an empty magazine.

The release of the replica is scheduled for January. It is worth noting that the G&G Armamanet website also announced the availability of some spare parts for the SGR556, such as the frame of the two-part gearbox, its complete version, the 9" M-LOK handguard and the flash hider.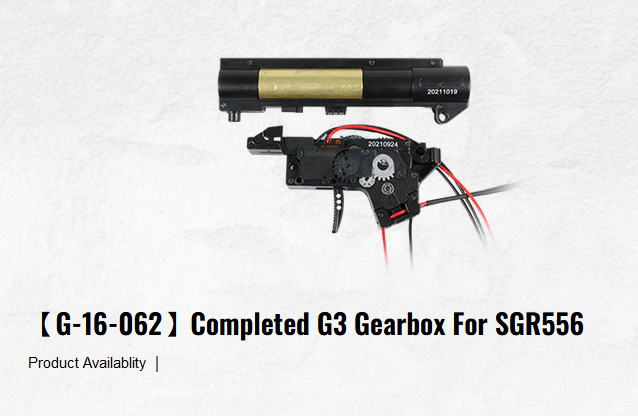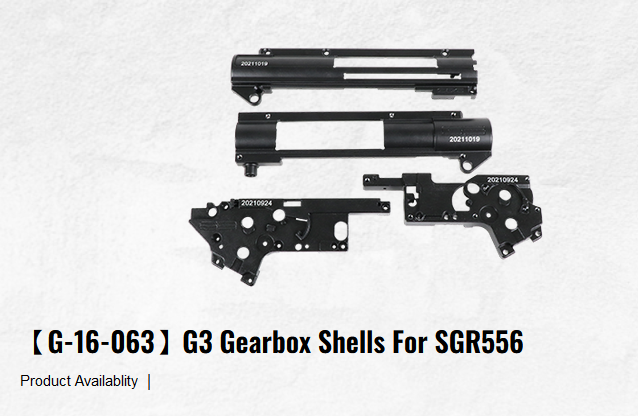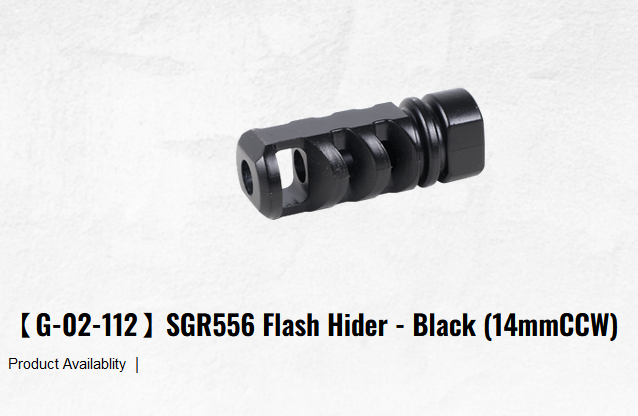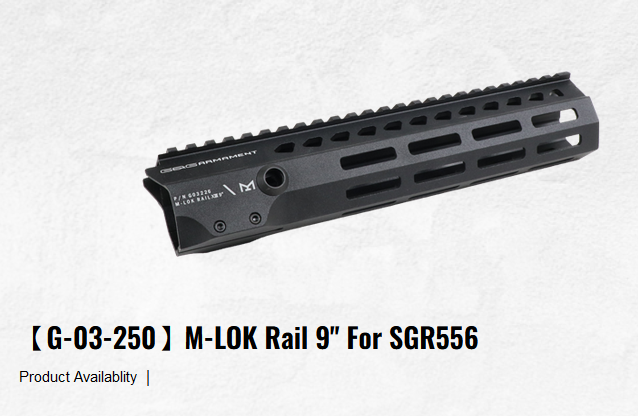 Photos: G&G Armamanet