The Spokesperson of the Armament Agency, Colonel Krzysztof Płatek, has informed on social media about signing a contract with Lubawa S.A. for the purchase of GRYF Plate Carriers.
The contract between the Armament Agency and Lubawa S.A amounts to 200 million PLN gross (around 42,755,000 EUR). Unfortunately, no precise number was given, only the ambiguous "several tens of thousands". The important information is that deliveries are to start this year. In addition, it is already known that the carriers will be issued first to the Territorial Defense Forces. As a consolation, Operational Troops are also to be provided with some of these vests. Finally, after such a statement of Colonel Krzysztof Płatek you can also expect good news for other types of troops: we are waiting impatiently.
The GRYF Plate Carrier from Lubawa S.A. is a vest designed to carry two Stand Alone ballistic plates measuring 250 x 300 mm. Additionally, it can be equipped with PALS/MOLLE pockets for side plates with dimensions of 150 x 150 mm.
The vest includes additional equipment that increases the functionality of the product, while enabling its adaptation to the individual needs of users: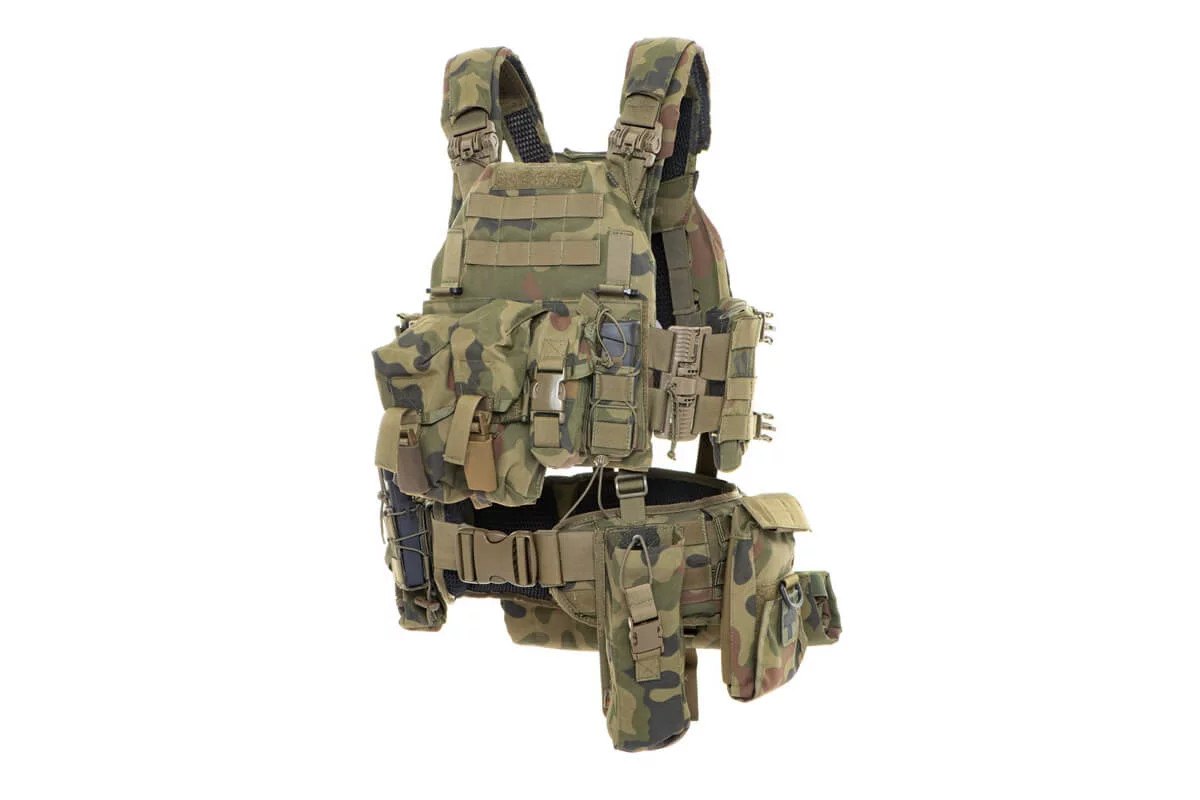 Pouches:
MSBS Grot Single Magazine Pouch

Double Magazine Pouch for MSBS Grot

Single magazine pouch for VIS 100 pistol

RG-42/F1 Single Grenade Pouch

Dump bag for empty magazines
Pockets and bags:
Medical Pouch (First Aid Kit)

An/PRC-152 Radio Pocket

Bag for the MP-6 gas mask

10x20x12 cargo bag

Cargo bag for the so-called "Camel Bag" hydration kit 
Other: 
Tactical belt for carrying equipment with braces

Rollable mat,

Carry bag
Optional (additional equipment):
UKM-2000P ammo box pouch

BOR Sniper Rifle Single Magazine Pouch

SAKO TRG M10 sniper rifle Single Magazine Pouch