Strike Band for Apple Watch - a combination of sophistication and durability that will increase the aesthetics of your watch with distinctive Strike Industries styling. The band is ingeniously designed with a pin-and-slot fastening system for a snug and secure fit, while its hidden strap seamlessly hides any excess for a sleek, streamlined look. Professionally crafted from premium elastomer material, the Strike Band embodies flexibility and durability, guaranteed to stand the test of time. The lightweight design ensures all-day comfort and allows to enjoy one's daily activities unhindered. While retaining the same proven strap attachment and release system, the Strike Band is easy to install and quickly replaceable. It is offered in black, FDE and white. Thanks to it, your Apple Watch will be not only a watch, but also an expression of fashion, because sometimes everyone needs to express their "tactical sense" in various ways.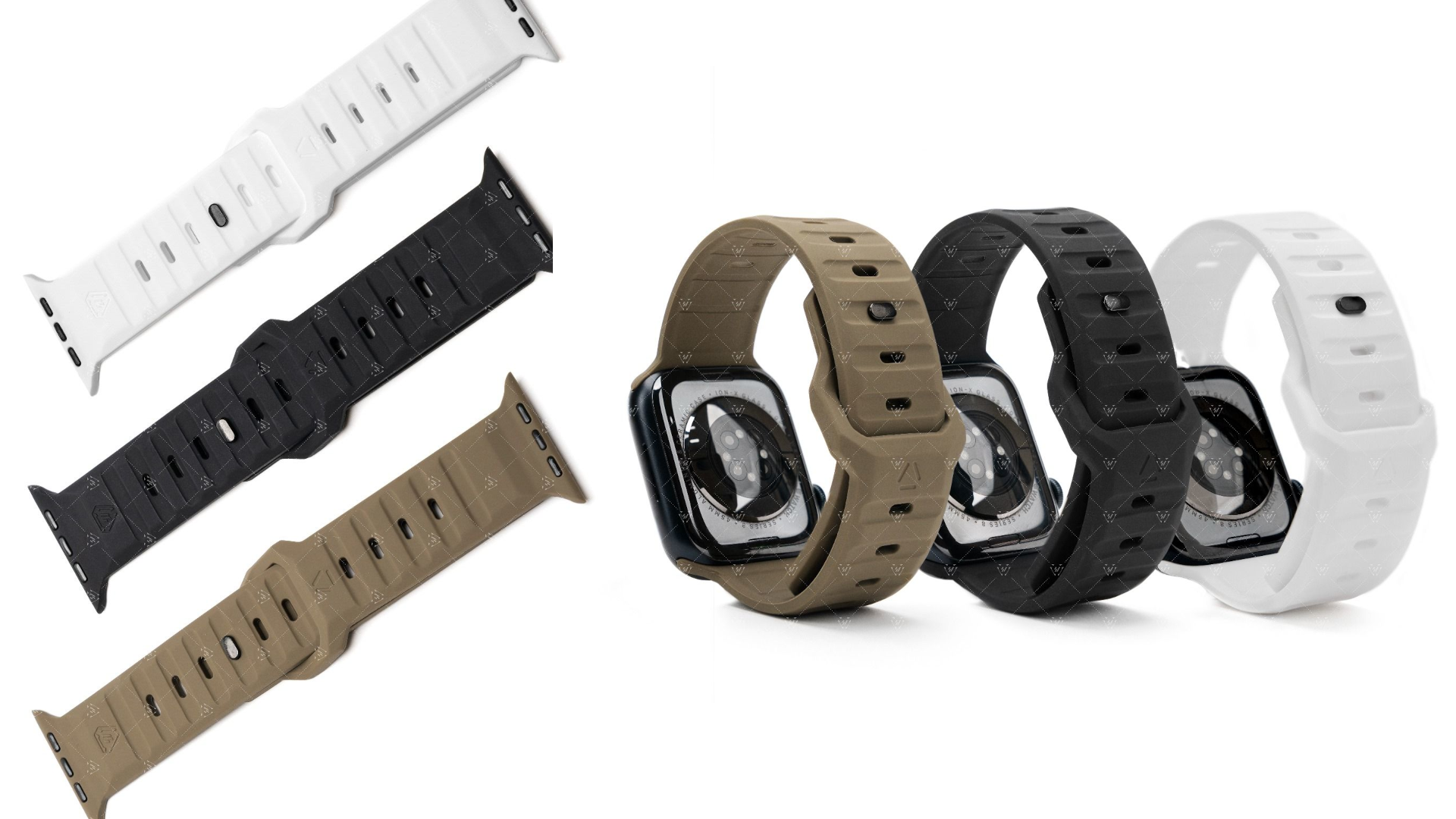 NOTE: Apple Watch not included ;)

Compatibility confirmed by the manufacturer:
For Apple Watch:
- Series 1/2/3 (42mm)
- 4/5/6 series (44mm)
- SE (44mm)
- Series 7/8/9 (45mm)
- Ultra (49mm)
The price is just 9.95 USD.
This is another accessory from this manufacturer for Apple products. We previously wrote about iPhone 14 cases and Air Tag.
The Strike Industries official profile on Youtube also posted a video presenting the Strike Band.