An interesting sight worth showing from this year's fair is the German-made line of personal and vehicle camos made in the CONCAMO pattern (short for Confusion Camouflage). Although these are not new products, the fact of promoting it at Polish fairs is important. Some people consider products in this camouflage as direct competition for the MAPA pattern. So if anyone wanted to make an hand on comparison and take a closer look at this not yet very popular camouflage, they had such an opportunity.
The stand presented the GHOSTHOOD line in various patterns. To put it very simply, it is a poncho-shaped camo designed to break up the shape of the human silhouette. The main features are low weight, IRR remission and reduced thermal footprint.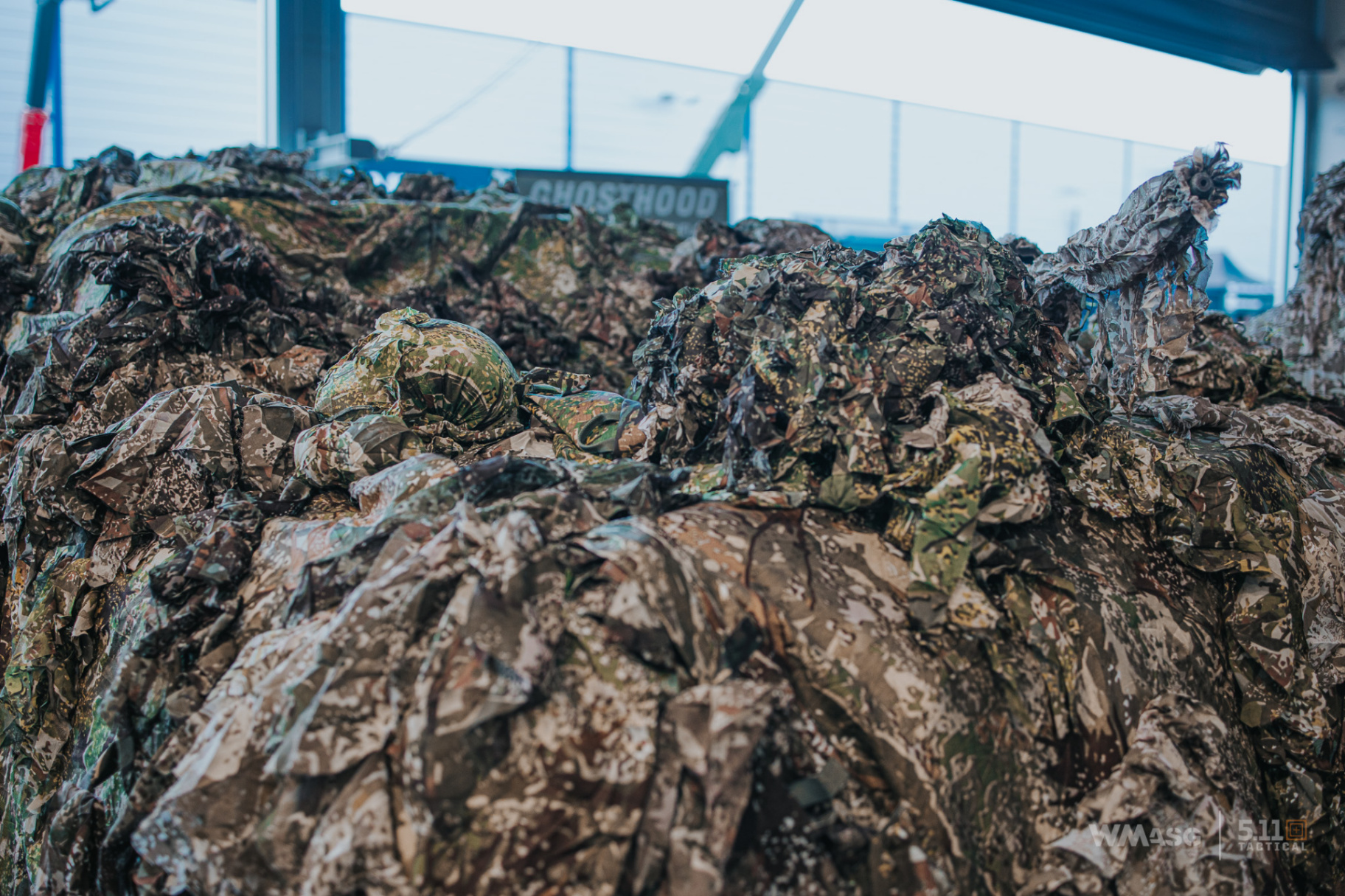 However, the set intended for vehicles was definitely interesting. The work very similar to the one meant for people. However, an important fact is the speed, at which it was tested and it still held to the car. The representative of CONCAMO in an interview stated that it did not fall off even when the car accelerated to 80 km/h.