The new products presented by Ferro Concepts include a rear panel designed that works with Plate Carriers made by this manufacturer.
The Back Panel MOLLE allows users to create interchangeable sets of equipment carried on the back of their FCPC V5 or Slickster MOLLE vests, as long as they are equipped with the Ferro Concepts MOLLE zipper kit. Using this product, you can quickly replace the MOLLE back panel with four tabs and two zippers, instead of unfastening the MOLLE for each item. This opens up the possibility of having several configurations on many panels and replacing them instantly.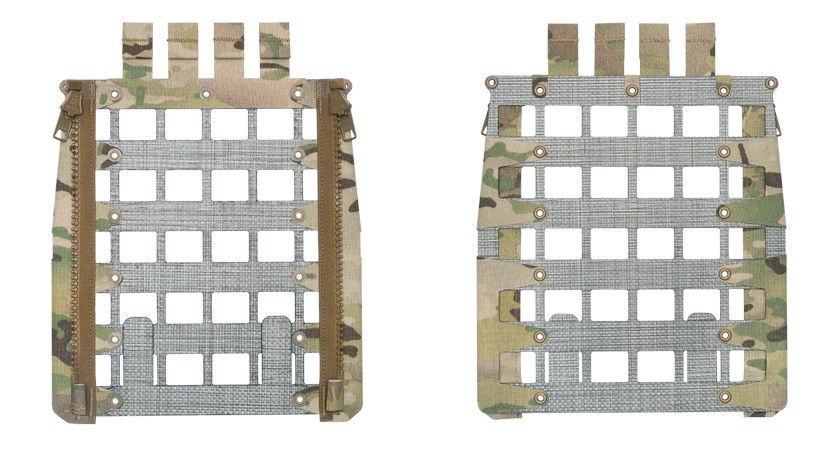 The panel is made of precisely laser-cut lightweight thermoplastic.
It has six rows and five columns of MOLLE calles.
Price: 75 USD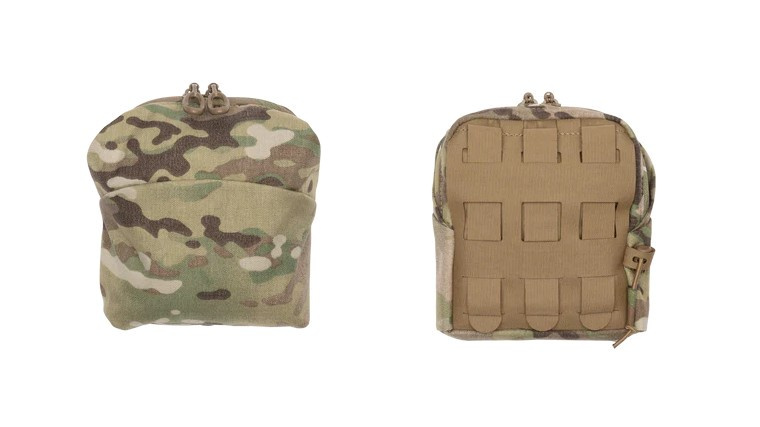 The 6×5 cargo pocket is designed to carry items such as NVGs, IFAKs, Flashbangs and other essential equipment. Equipped with an internal loop area, it is compatible with Turnover - Double Pistol pouches, allowing to organize storage of tools, flashlights, pens and batteries. Additionally, it includes a shock cord fastening system that effectively secures the load. The pouch can be attached to a belt such as The Bison Belt or other made in the MOLLE system, taking up only 3 columns of the MOLLE cells. It can hold items such as PVS-31 or flashbangs.
Capacity: 1 liter
Price: 65 USD

The General Purpose Pocket - 6×9 is designed to carry items such as flashlights, additional medical supplies and other necessary equipment. It is perfect for strapping on the Kangaroo front flap, rear MOLLE panel of the FCPC V5 rear panel bag. Featuring an interior loop bay, this bag will accommodate the Turnover™ - Triple 556 for easy, organized storage of equipment such as weather stations, compasses, CAT tourniquets or batteries. An internal zippered pocket provides additional organization, and a cable passage allows to route them to the radio.
Capacity: 2 liters
Price: 80 USD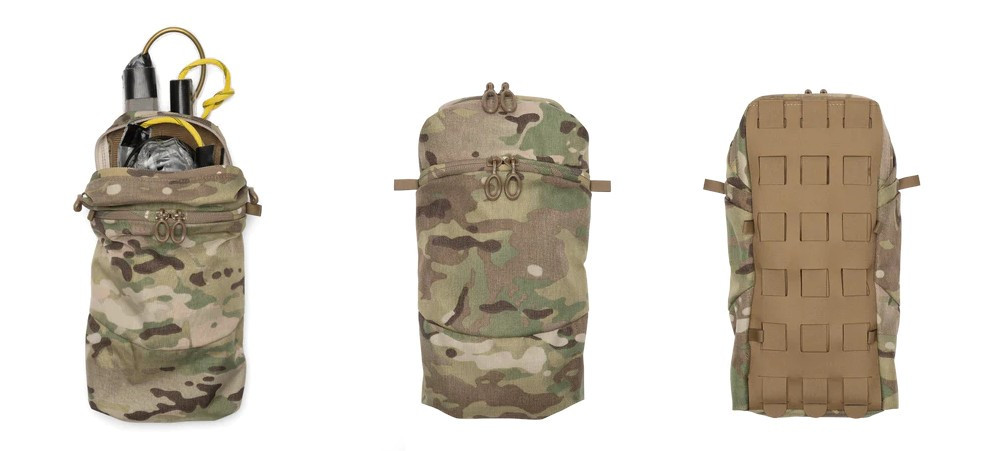 The General Purpose Pocket - 12x5 is a long general-purpose pouch designed to accommodate items such as slap charges, shock cord, extra clothing layers, or even a 1.5L water bladder. Internally, it is equipped with a loop field for attaching items with hook. On the back, a dedicated pocket includes two elastic bands designed for inserting slap charges. Additionally, there is an extra front pocket for added organization. For enhanced security, the pouch comes with shock cord that can be threaded along the sides to cinch the pouch tightly, securing its contents.

The General Purpose Pocket - 12x5 occupies three columns and six rows of MOLLE. It also includes a belt pass-through and is compatible with MHA Leg Strap Adapter for various carrying options.
Capacity: 2.5 liters
Price: 105 USD